Vegetable salad with Adyghe cheese and capers is a great option for dinner. Especially if such a salad is supplemented with a piece of white meat cooked in the oven.
Cucumbers, tomatoes, and bell peppers are basic vegetables that go well with just about any salad. And already this vegetable mix can be supplemented with capers, olives, cheeses. As for the greenery, do not spare it. The bigger, the better. In addition to basil and arugula, you can add lettuce, dill, parsley. Cilantro and garlic herb have a specific taste, so they need to be added with care.
It is good to prepare such a salad when a lot of seasonal vegetables and herbs are sold on the market. Moreover, the cooking process will take only 5-10 minutes.
Ingredients:
Cucumbers – 2 pcs.
Yellow tomatoes – 1 pc.
Red tomatoes – 1 pc.
Sweet pepper – 1 pc.
Adyghe cheese – 60 g.
Capers – 10 g.
Arugula – 1 bunch.
Basil – 5-7 leaves.
Salt – to taste.
Spices "Italian herbs" – 1-2 tsp.
Vegetable oil – 1 tbsp. l.
How to cook:
1. Wash the cucumbers and cut into rings thinly. Place the cucumber rings in the center of the dish.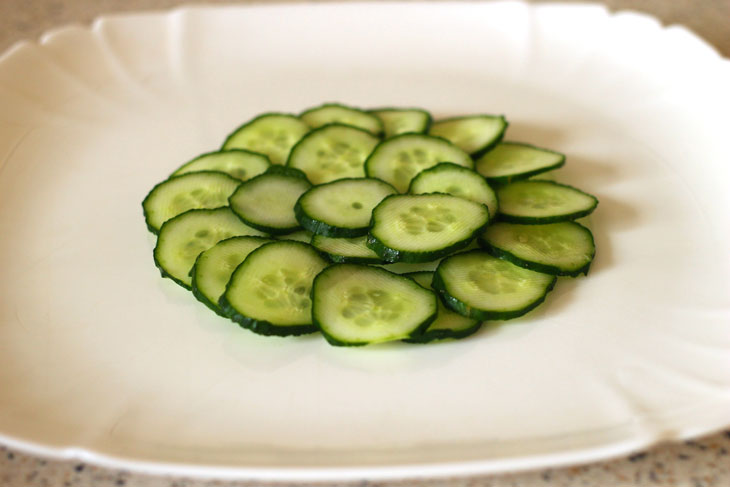 2. Wash the yellow tomatoes, cut in half and then cut each half into half rings. Arrange the yellow tomato slices in a circle.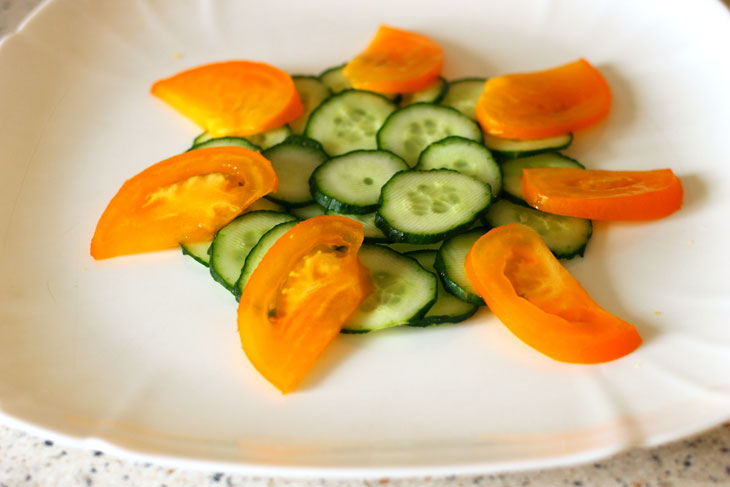 3. Do the same with the red tomato, cut it into slices and put them between the slices of yellow tomatoes.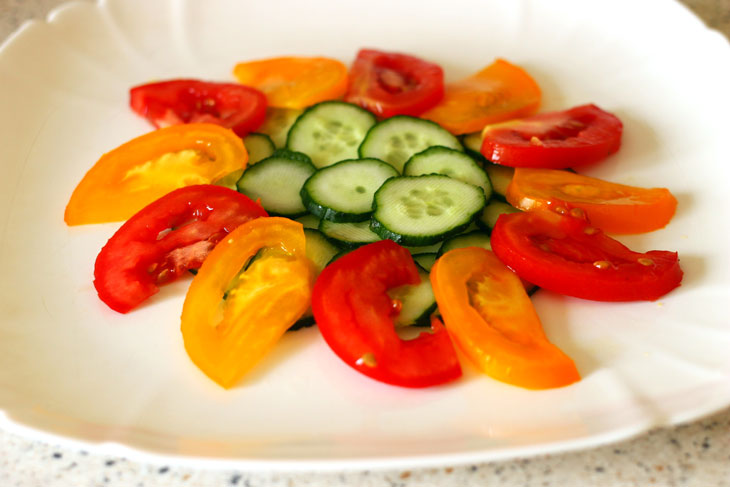 4. Salt vegetables and sprinkle with herbs.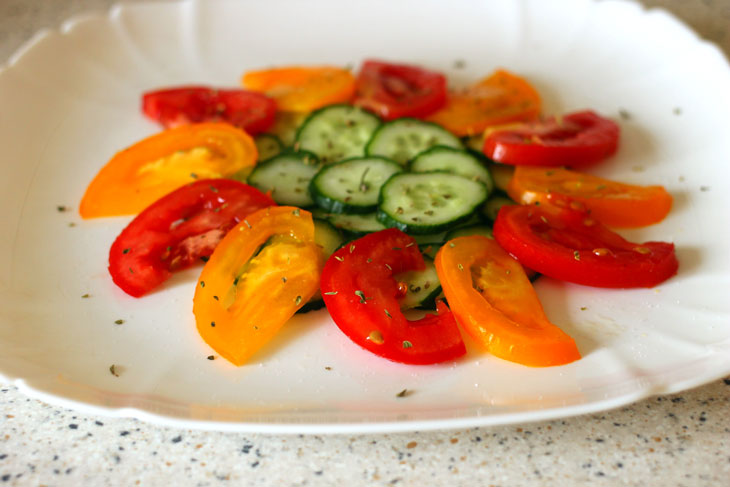 5. Sweet pepper clean, wash and cut into rings. Place them around the edge of the dish.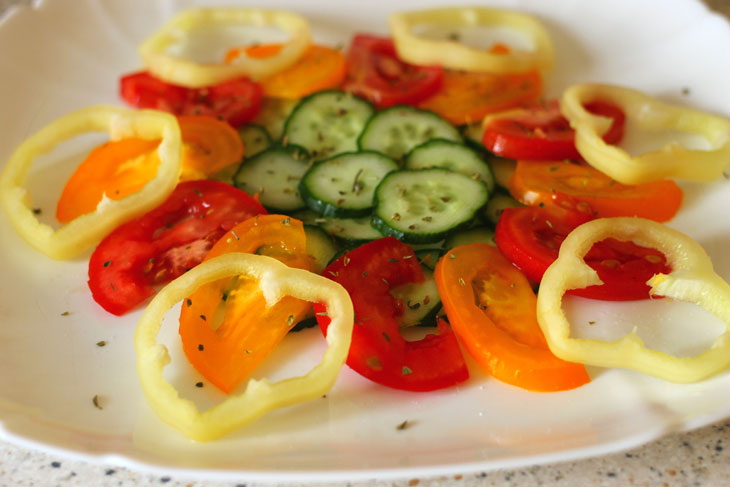 6. Finely chop the Adyghe cheese and place in the center of the dish.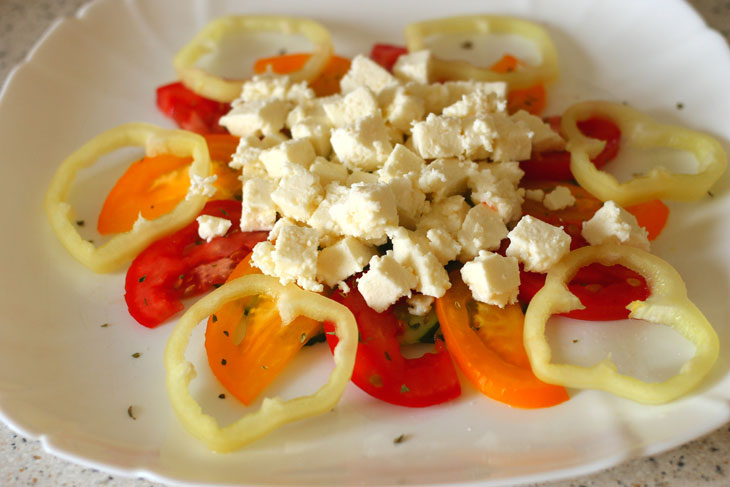 7. Put the capers on the cheese.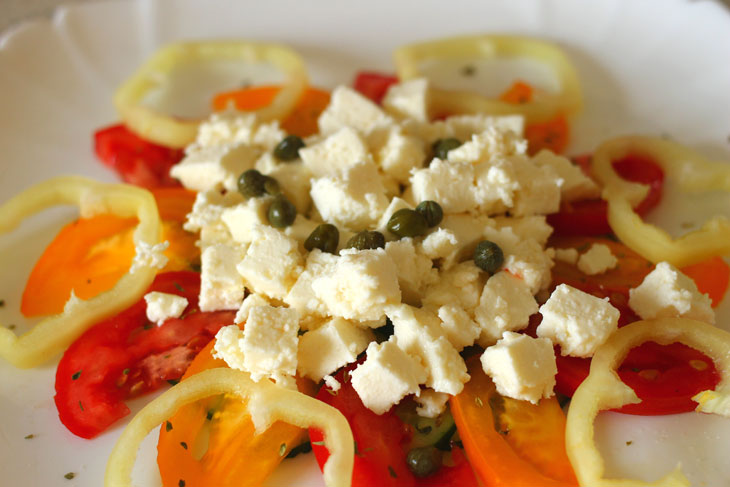 8. Finely chop the arugula and place in circles of sweet pepper.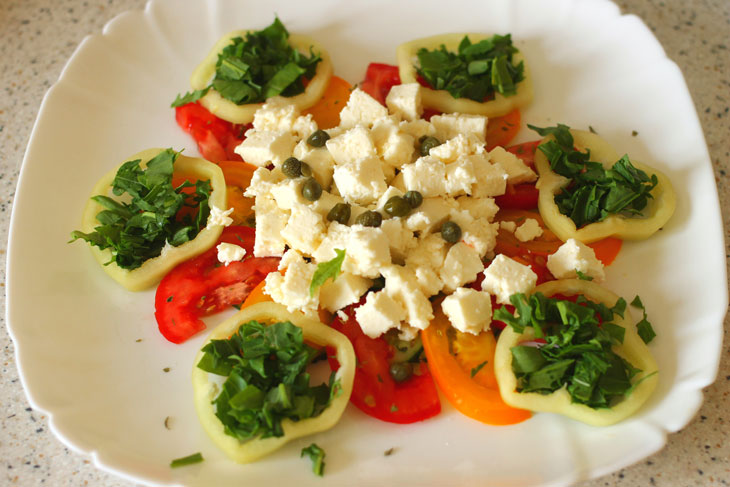 9. Garnish the center of the salad with fresh basil leaves.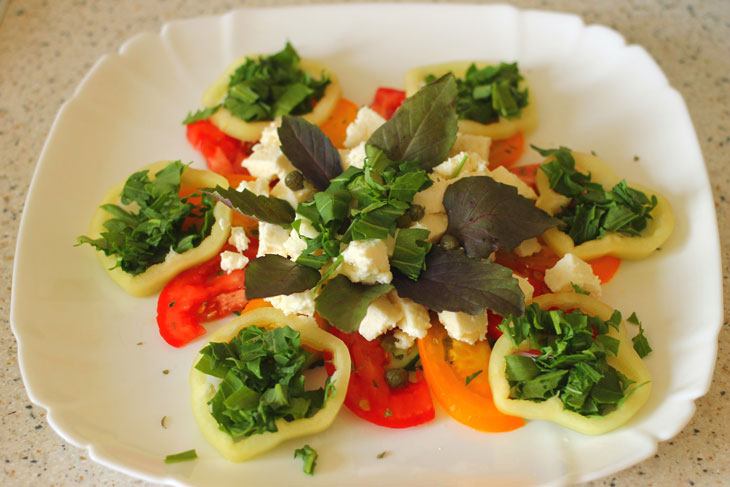 Vegetable salad with Adyghe cheese, capers and basil is ready. You can cook any meat dish with it.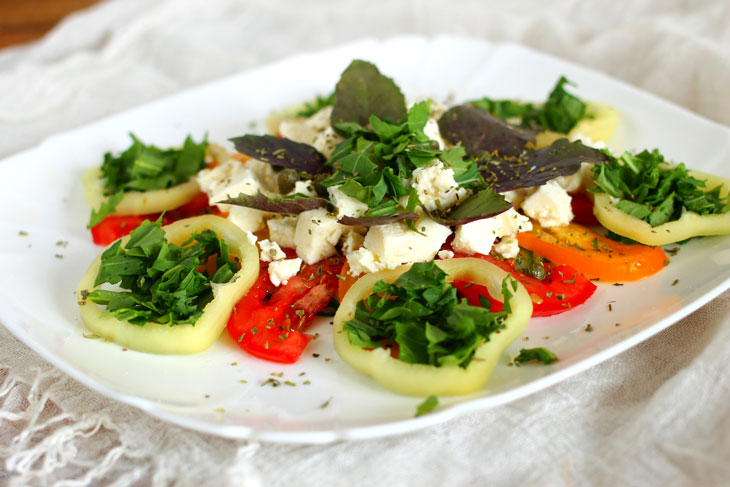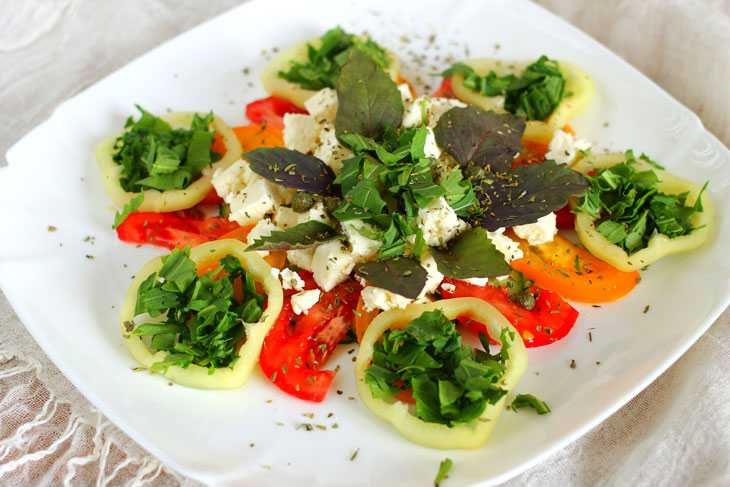 Enjoy your meal!