A classic and very popular salad can be adapted to the hot summer time by preparing a real summer Olivier with fresh cucumber and young peas. The rest of the ingredients can be left unchanged, although if you like to see fresh carrots or apples in the salad, then why not add them too? For dressing, both mayonnaise and a more "lightweight" option are suitable – low-fat sour cream mixed with mustard.
Ingredients:
Fresh cucumber – 1 pc.
Chicken eggs – 2 pcs.
Potatoes – 2 pcs.
Boiled sausage – 100 g.
Green "young" peas – 2 handfuls.
Salt – 3 pinches.
Spices – 3 pinches.
Sour cream – 2 tbsp. l.
How to cook:
1. Take a suitable container for cutting ingredients. Hard boil chicken eggs, cool, remove the shell and chop them finely, transfer to a bowl. Wash the cucumbers, cut off the ends and check that there is no bitterness. Chop the vegetables into cubes, transfer to the eggs.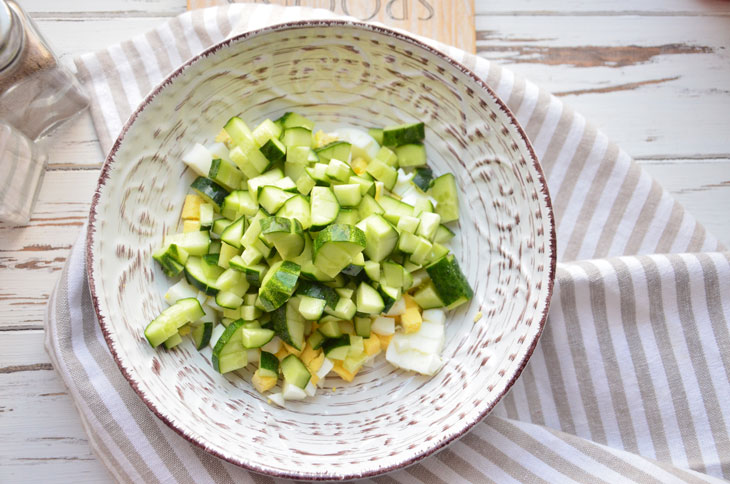 2. Boil the potatoes "in uniform", cool and peel. Cut into small cubes, put in a bowl.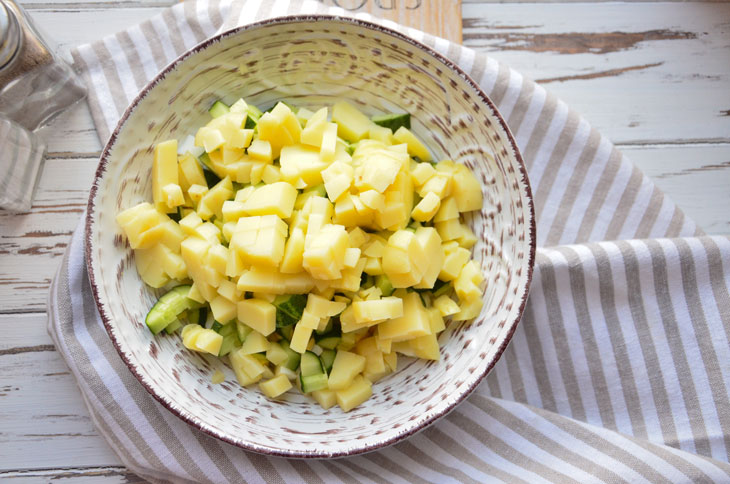 3. Remove the shell from the boiled sausage, cut into cubes and transfer to a bowl.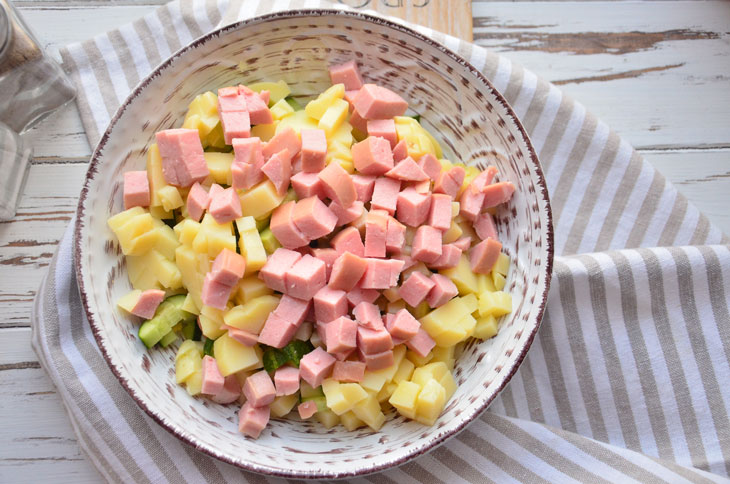 4. Next is the turn of green peas. Open the pods, remove the peas and transfer to a salad bowl.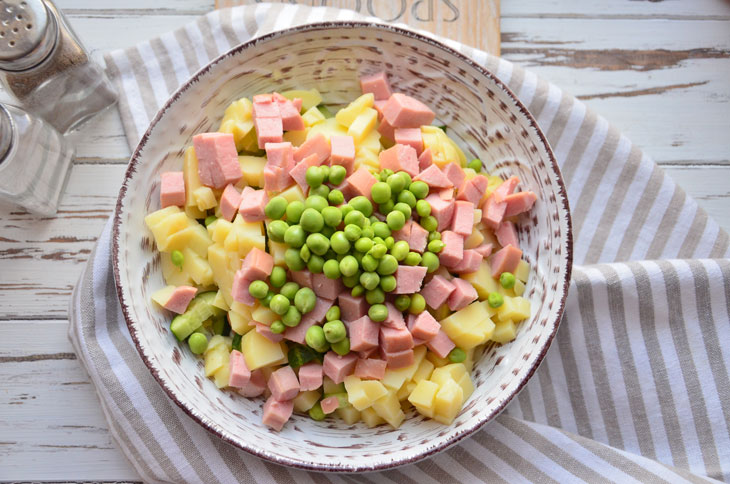 5. Dress the salad with low-fat sour cream, you can add mustard for a spicy note. Salt the dish and sprinkle with black ground pepper.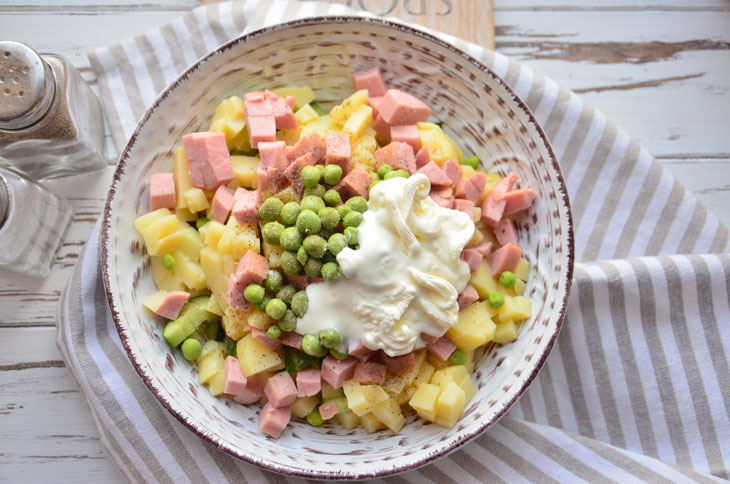 6. Thoroughly mix all the ingredients in a bowl with a tablespoon. Do an initial tasting to determine what is missing from the salad.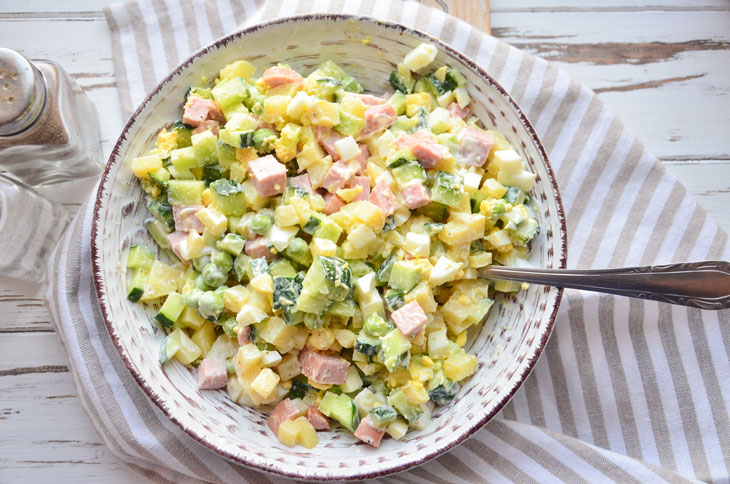 Serve the salad in small bowls or a shared salad bowl. Before serving, you can sprinkle with fresh chopped herbs.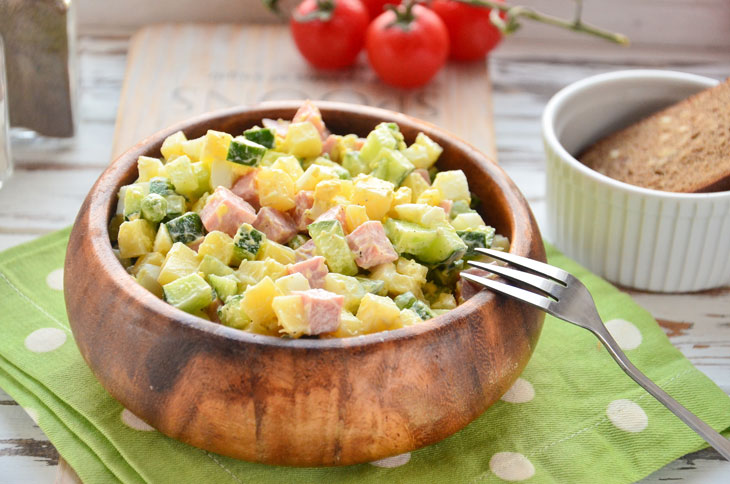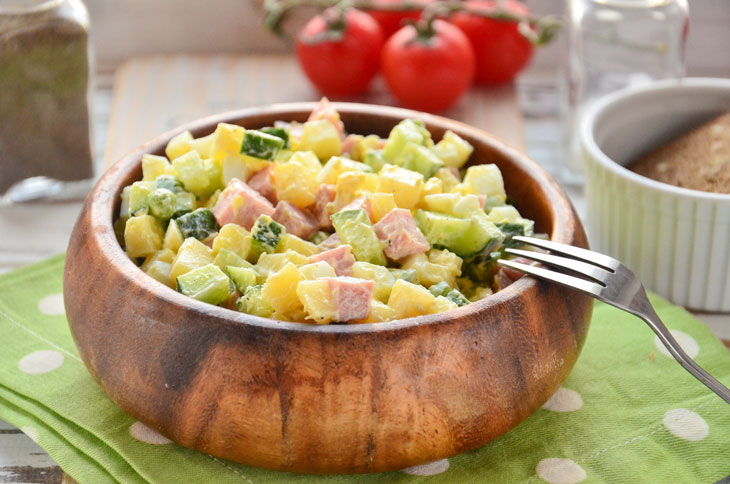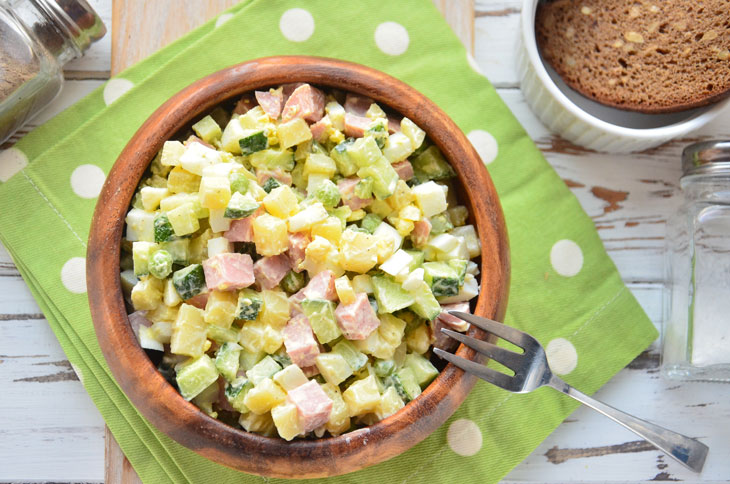 Enjoy your meal!