Today we will prepare a Hawaiian salad with chicken and pineapple. An interesting name is already intriguing. Are you preparing for a festive feast or arranging a family dinner – this recipe will definitely come in handy for you. Cooking it is not so difficult, so any beginner in cooking can handle it. From the available products, you get the perfect instant salad.
To speed up all processes, it is better to cook chicken fillet and eggs in advance. The remaining components are used in finished form – canned pineapples and cheese. What is good about pineapples in such a dish is that they give the salad a light sweetish note, as well as juiciness. Chicken is the best solution. Dried chicken fillet instantly becomes tasty and fragrant. Be sure to prepare a "Hawaiian" salad for your family and friends.
Ingredients:
Chicken fillet – 200 g.
Chicken eggs – 1-2 pcs.
Canned pineapples – 150 g.
Hard cheese – 80 g.
Mayonnaise – 100 g.
Salt, black pepper – to taste.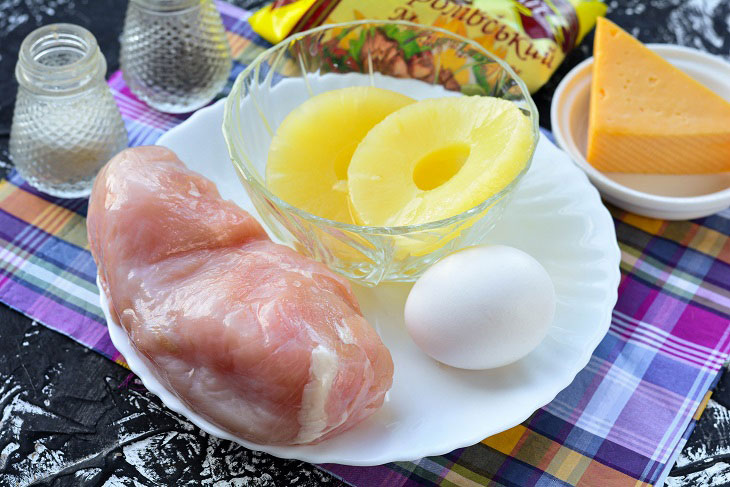 How to cook:
1. Cook the chicken fillet in advance – rinse the meat, add water and cook for 25 minutes with salt. The broth can be used in soup or frozen, and the meat can be cooled after cooking. Then divide the fillet into small fibers.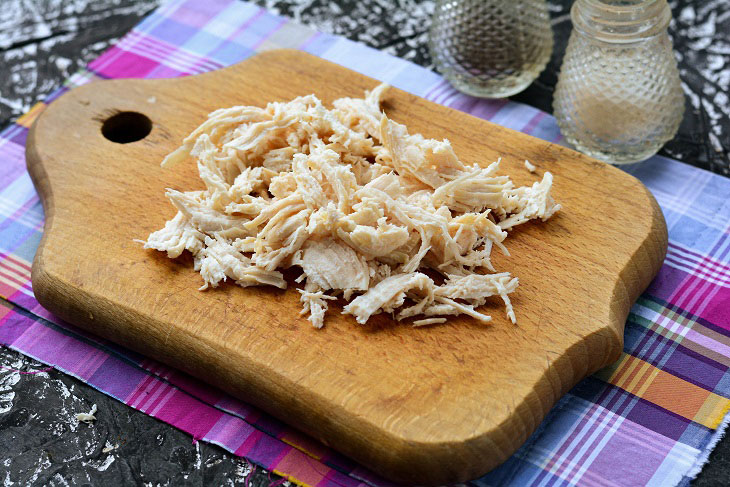 2. Cool the hard-boiled chicken eggs in advance and peel them from the shell. Cut the eggs into medium cubes for salad.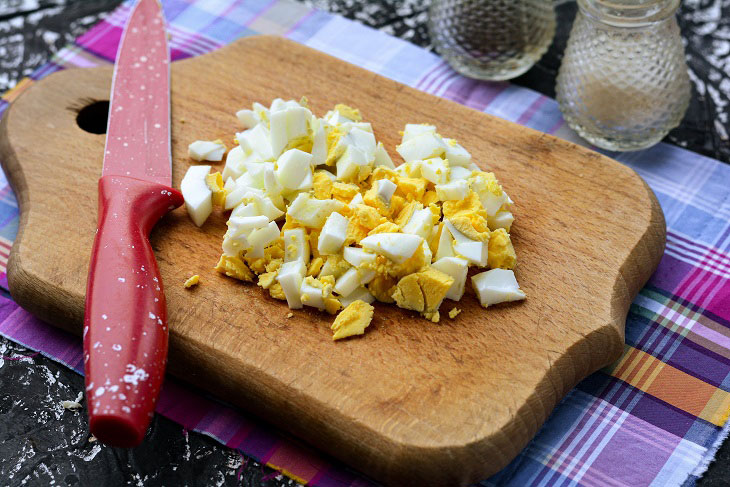 3. Drain the marinade from canned pineapples, cut the fruit into medium-sized pieces.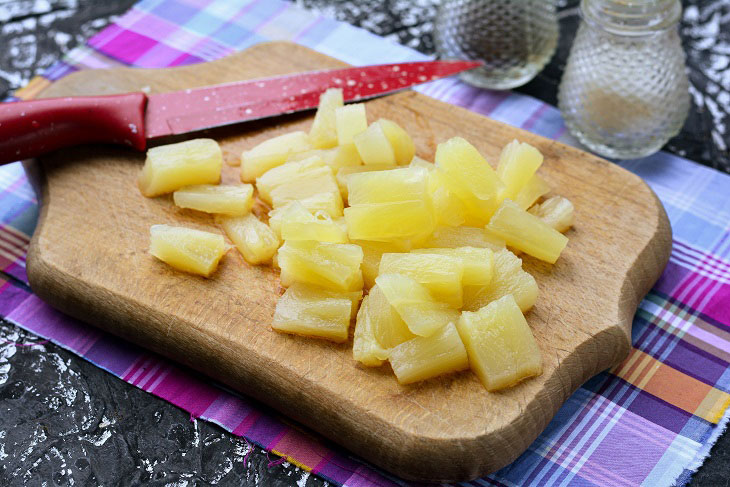 4. Grate the cheese to make small chips.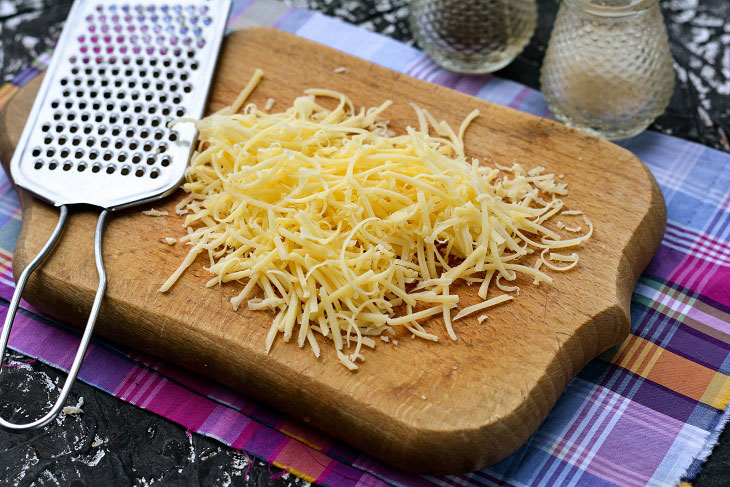 5. Put all the chopped and chopped ingredients in a deep salad bowl, add spices to taste.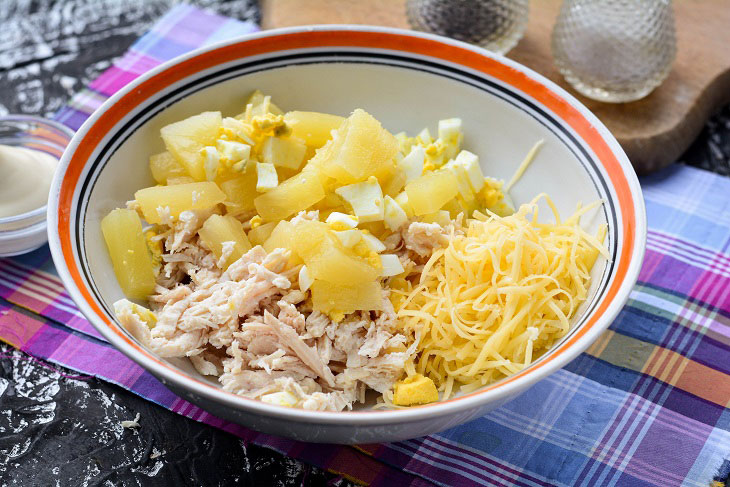 6. Season with mayonnaise – the sauce can be used with any fat content.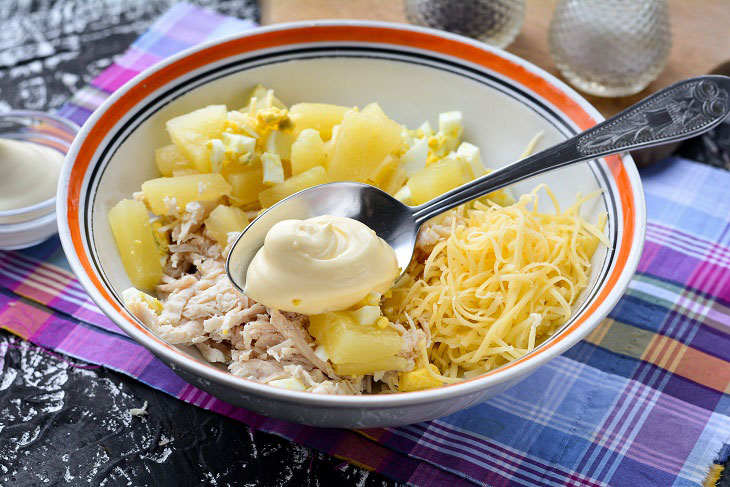 7. Mix the salad, taste it, so that everything is enough and it turns out delicious. Put the salad in the refrigerator for 15 minutes to cool.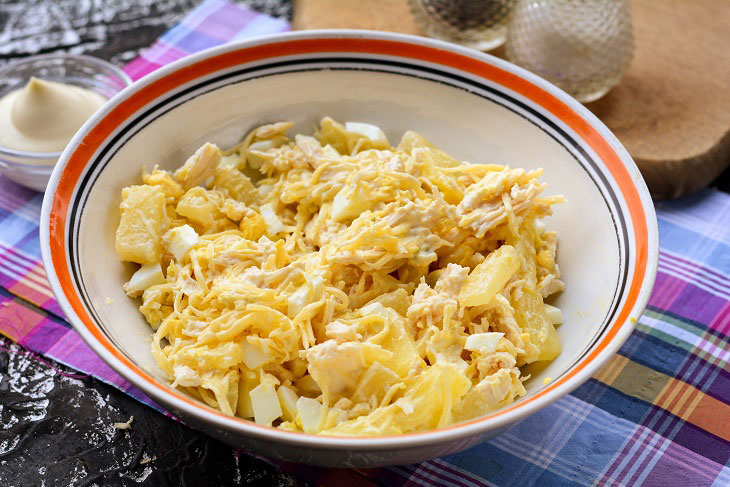 Serve the finished dish to portioned dishes at the table. You can decorate with any fresh herbs.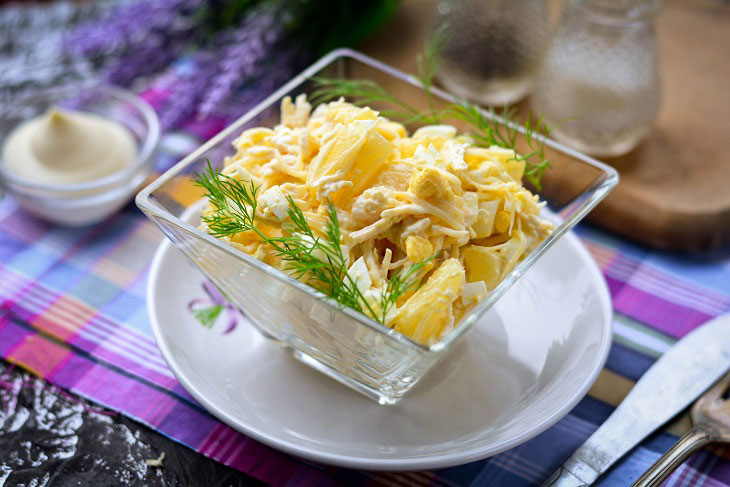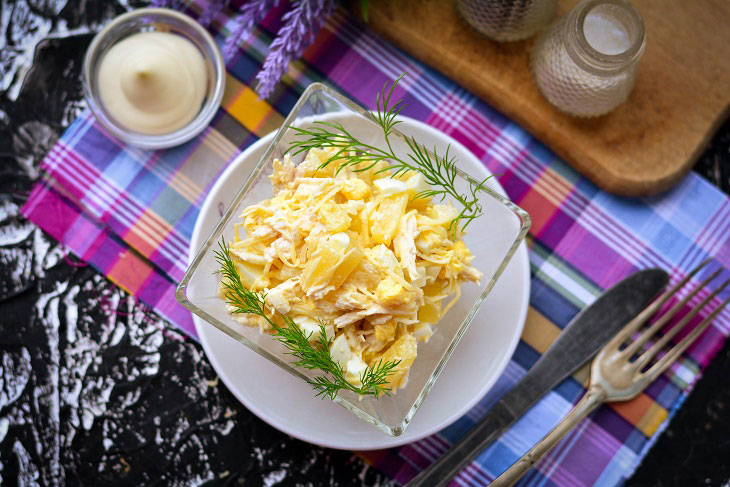 Enjoy your meal!