On New Year's Eve, every housewife wants to surprise all invited guests with original and delicious dishes. To do this, come up with appetizer dishes that look, first of all, very attractive. Salad in the form of a Christmas tree will be able to conquer and attract the attention of even the most fastidious gourmet. This appetizer looks interesting and original, so I want to try it first.
The Herringbone salad is being prepared from crab sticks, however, in addition to the rest of the ingredients listed below, you can safely use anything you like, because the main thing in this dish is its appearance.
You need to serve a ready-made salad on the festive table when all the guests gather for it. You can decorate the dish before serving or do it in advance. It is best to store the salad in the refrigerator and no more than 2 days.
Ingredients:
Crab sticks or crab meat – 60 g.
Homemade chicken eggs – 4 pcs.
Mayonnaise – 2 tbsp. l.
Canned sweet corn – 40 g.
Dill – for decoration.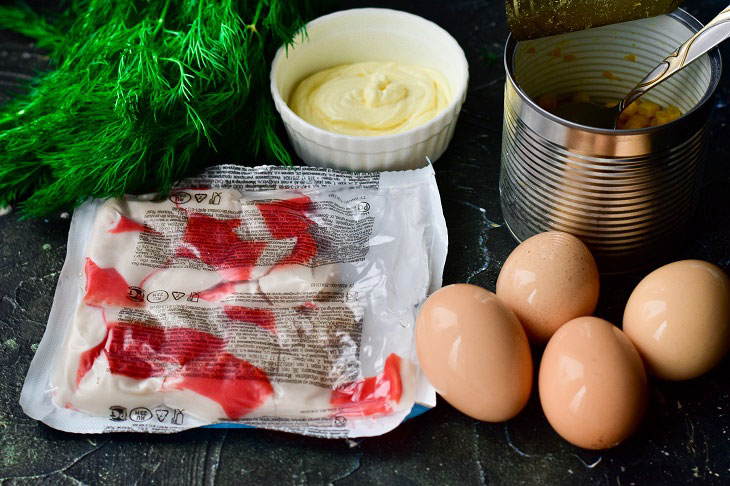 Cooking:
1. Cut crab sticks or meat into small pieces.
In general, it does not matter what will be used, the main thing is that surimi is juicy and tasty.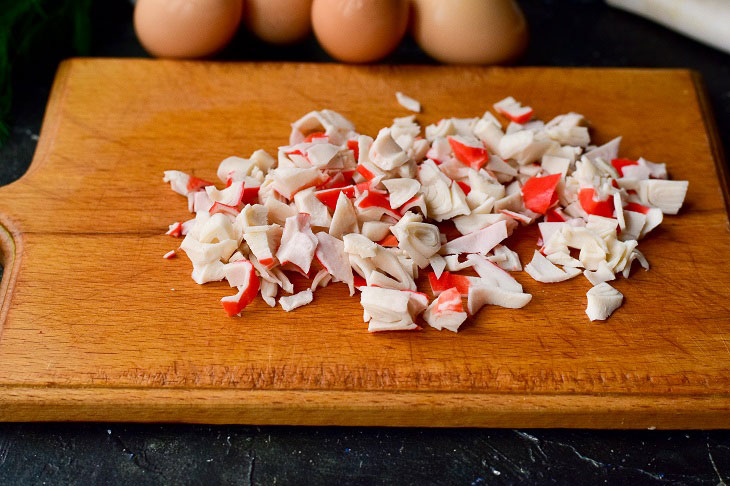 2. Immediately put them on a dish and shape them into a Christmas tree. Lubricate with mayonnaise.
It is better that the mayonnaise be with a high percentage of fat, so the salad will come out much tastier.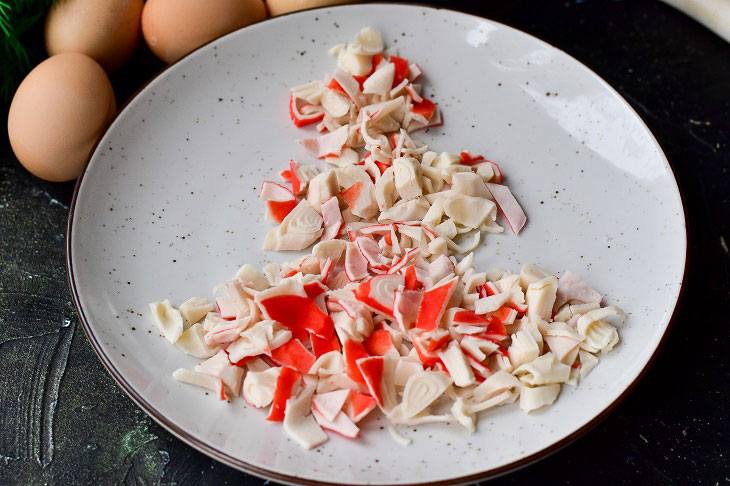 3. Hard boil chicken eggs. The taste is better, of course, homemade eggs, so if you have the opportunity to buy them, then do it. Cool boiled eggs, peel and then cut into cubes.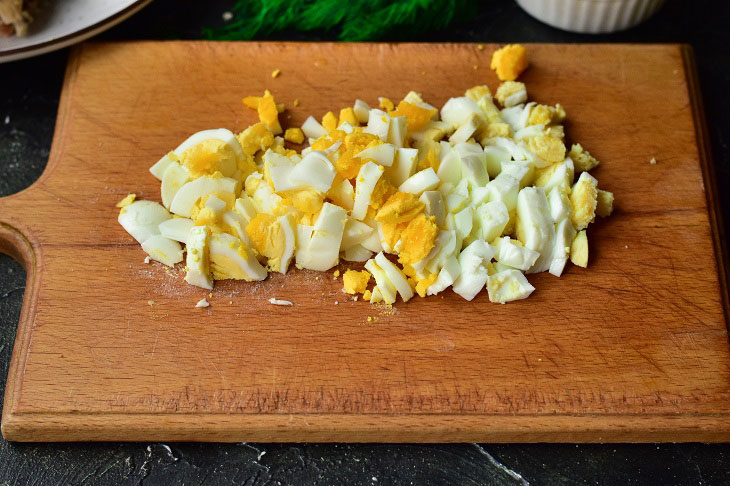 4. Put them on top of the crab sticks.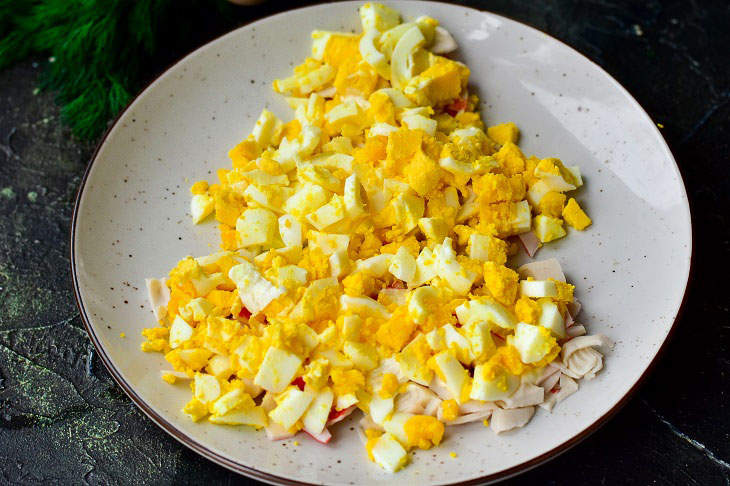 5. Lubricate with mayonnaise.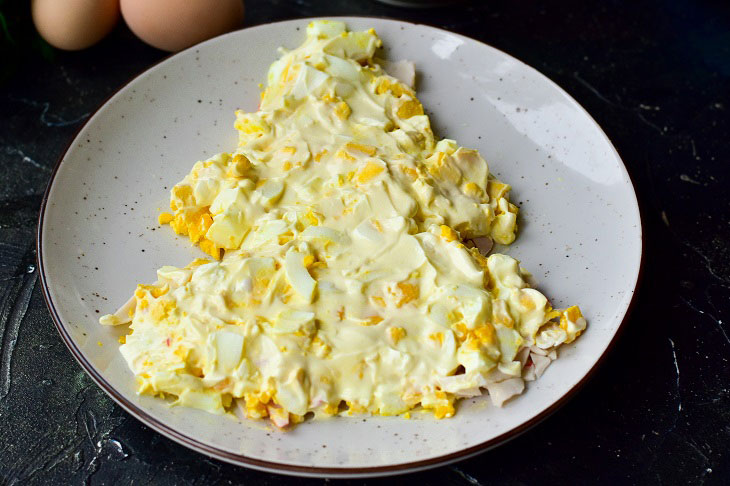 6. Open a can of canned corn. Lay out 2 tbsp. spoons on top of the eggs.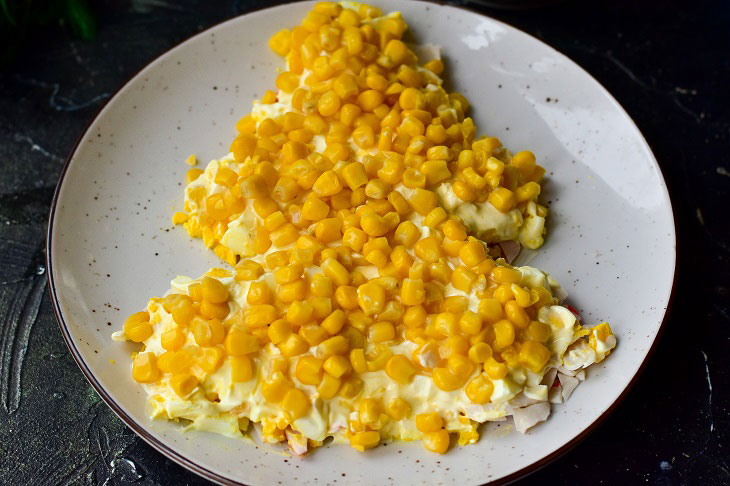 7. Now decorate the salad with dill.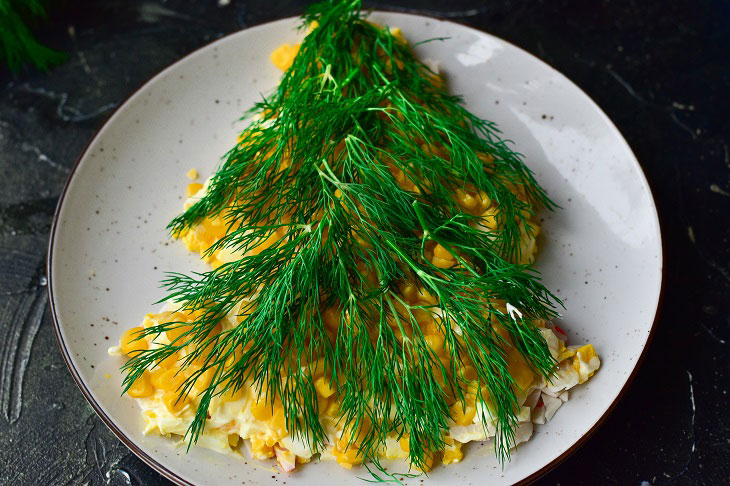 Here is such a salad in the form of a Christmas tree turned out! Upcoming holidays!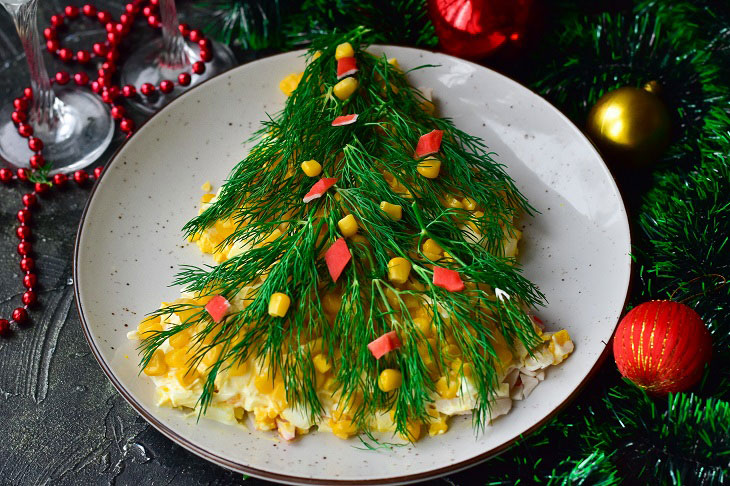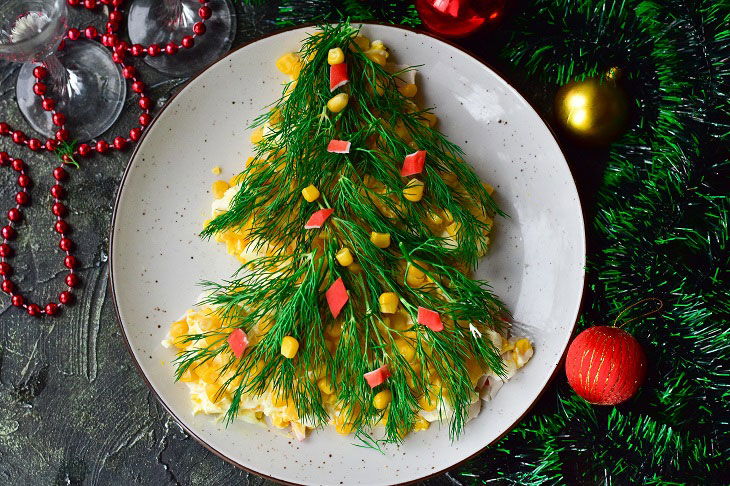 Enjoy your meal!