Shopska salad is a dish that you must first try upon arrival in Bulgaria. However, if Bulgaria is far away, and you want to taste the salad now, then you can arm yourself with a knife and chop vegetables. You will need the simplest and most affordable – tomatoes, cucumbers, bell peppers, sometimes onions (if you really want to). All products are laid out on top of each other, resulting in a slide. From above it is covered with a "cap" of grated cheese, and the "cherry on the cake" is an olive or an olive. Shopska salad is not salted, so it is better to choose a more salty cheese.
Ingredients:
Tomato (large) – 1 pc.
Fresh cucumber – 1 pc.
Bulgarian pepper – ½ pcs.
Brynza – 70 g.
Fresh herbs – 4-5 branches.
Olive – 1 pc.
Vegetable oil – 2 tbsp. l.
Cooking time: 10 minutes. Servings Per Container: 2.
Cooking:
1. To begin with, fresh vegetables need to be put in a bowl, sent under a stream of cool water and washed thoroughly. Dry the vegetables afterwards. Cut the tomatoes into small cubes with a size of one side 1.5 * 1.5 cm. Put them on a dish.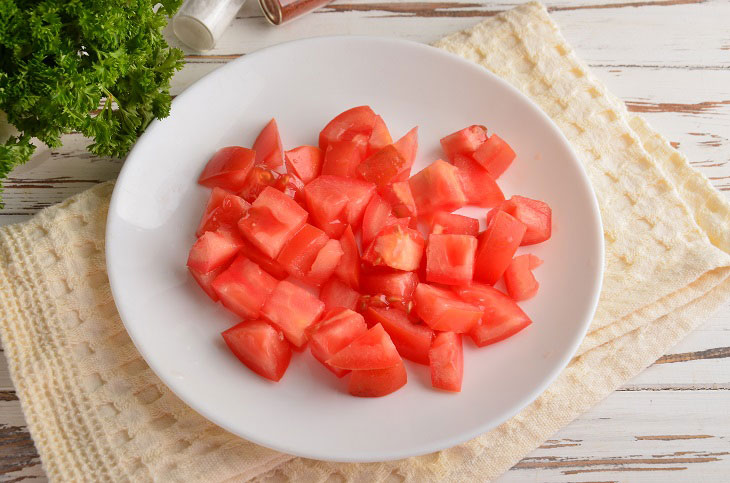 2. Do the same with the cucumber – cut into slices, discard the ends of the vegetable to the side.
Be sure to check the cucumber for bitterness.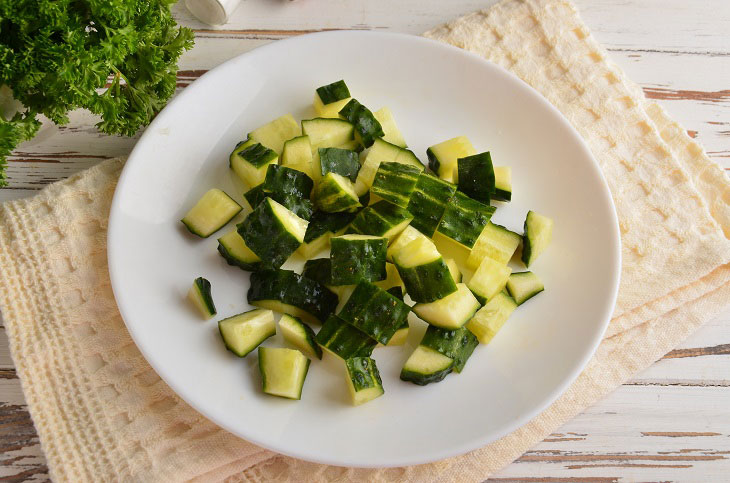 3. Lay the cucumbers on top of the layer of tomato cubes.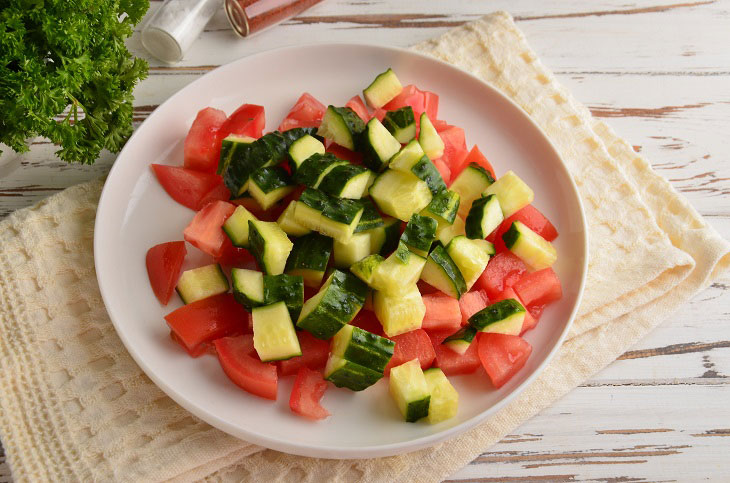 4. Cut the bell pepper into halves, remove all excess. Then cut the vegetable into cubes and sprinkle them on top of the salad.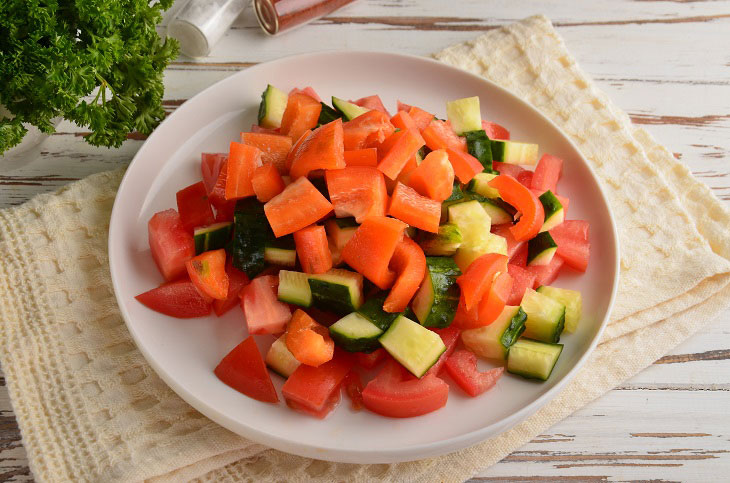 5. Fresh greens will do, in principle, any. Choose to your taste, wash and dry. Finely chop it, sprinkle it with salad.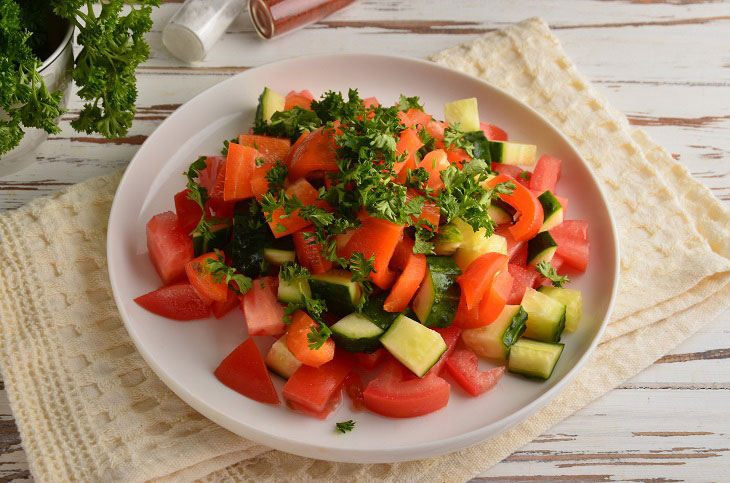 6. Grate the cheese on a coarse grater or break it into small cubes with your hands. Lay on top of the salad.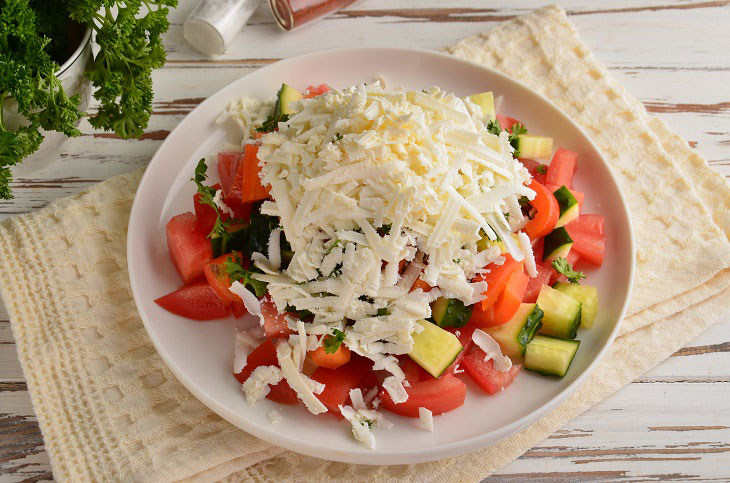 7. Decorate the top of the salad with an olive, sprinkle everything with vegetable oil.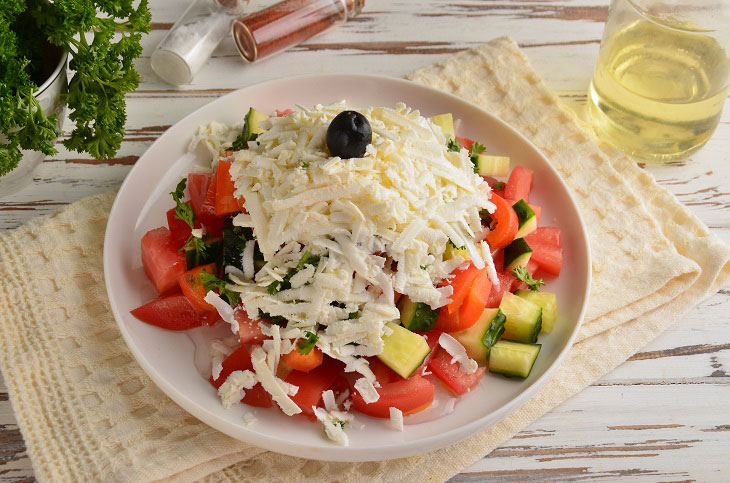 Shopska salad is ready and ready to be served. Suitable as a delicious healthy snack or as an addition to a hot dish.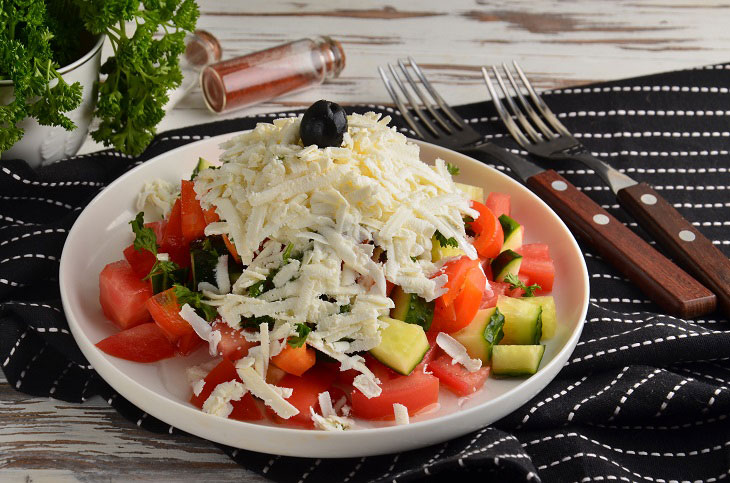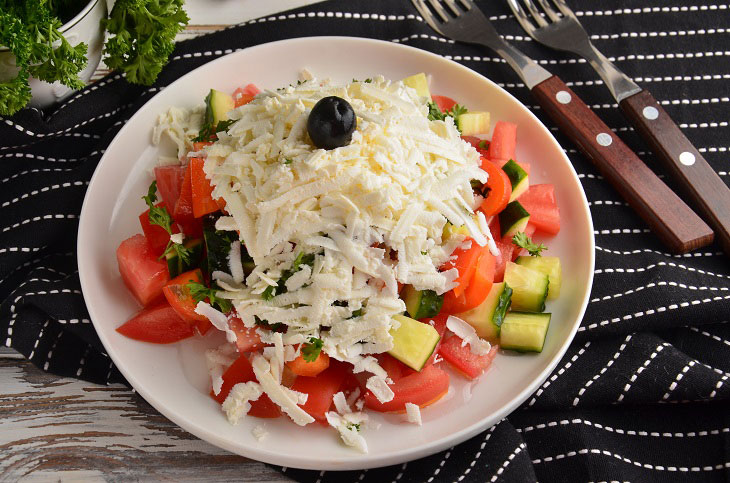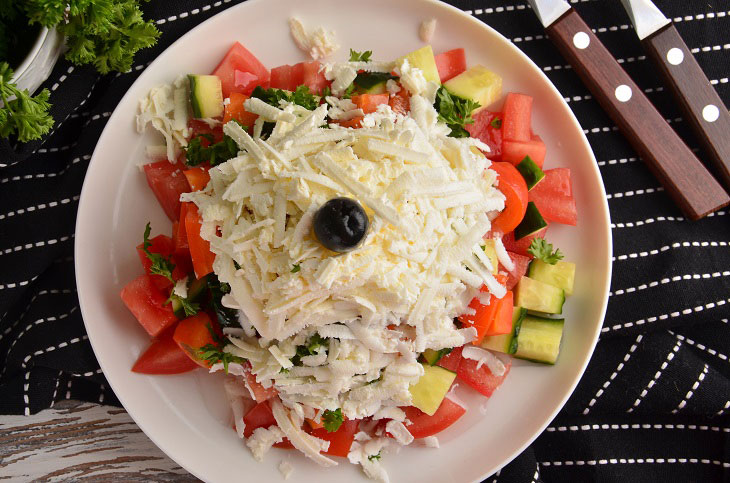 Enjoy your meal!