Today we offer you to prepare a simple but very tasty Jewish salad, which includes the most common products – chicken, pickled corn, onions and carrots. The salad turns out to be hearty, it can be prepared both for a holiday and just for a family dinner. If desired, in this dish, chicken can be replaced with turkey or duck meat, it will also come out very tasty.
Ingredients:
Chicken breast – 1 pc.
Pickled corn – 200 g.
Onions – 1-2 pcs.
Carrots – 1-2 pcs.
Salt, ground black pepper – to taste.
Mayonnaise – 1-2 tbsp. l.
Vegetable oil – for frying.
How to cook:
1. Peel and wash the onions and carrots, then chop the onions and grate the carrots on a coarse grater. Pour vegetable oil into the pan, heat it, then add the prepared vegetables. Pass the carrots and onions over low heat, remembering to stir them occasionally, until fully cooked, approximately 10 to 15 minutes (vegetables should be soft and not crunchy). Salt and pepper to taste.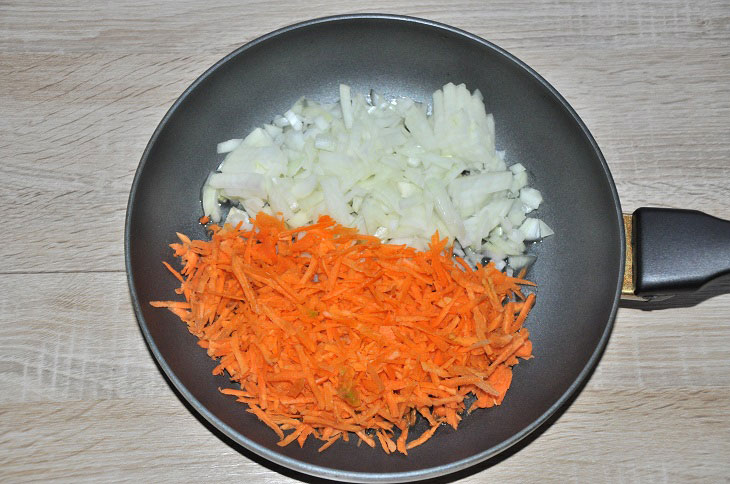 2. After the carrots and onions are ready, put them on a paper towel or napkins (in several layers) so that the excess vegetable fat that is unnecessary for the salad is stacked.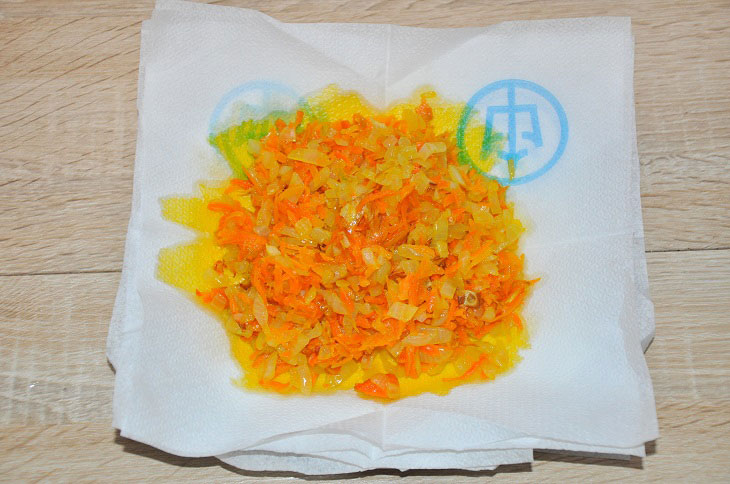 3. Cut the pre-boiled chicken breast, put it in a deep bowl or container, so that later it is convenient to mix the salad.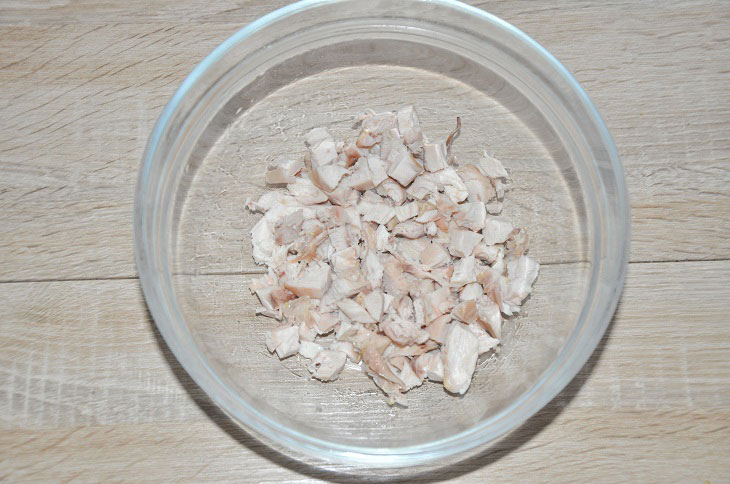 4. Add the fried onions and carrots to the chicken breast.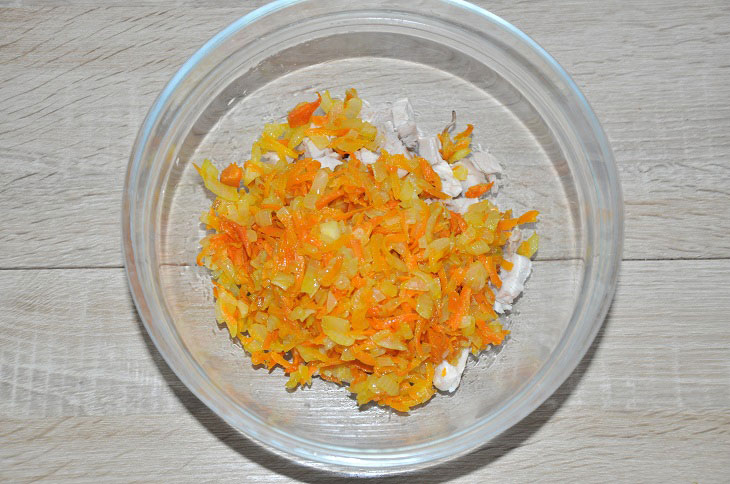 5. Next, pour in the pickled corn.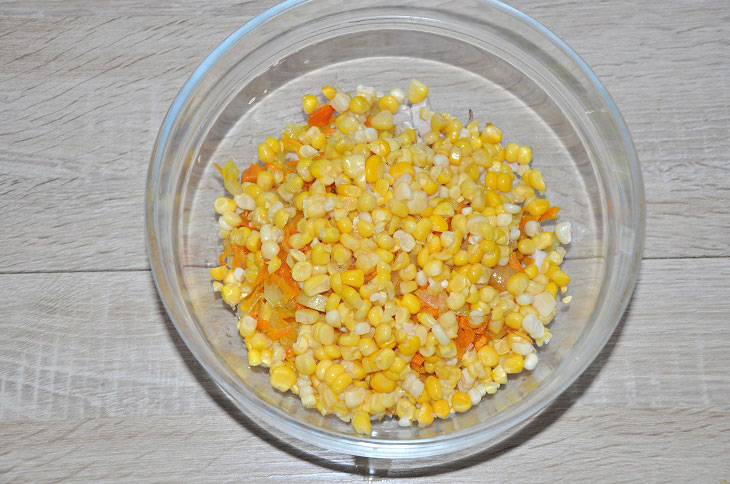 6. Add mayonnaise, salt and pepper the salad to taste, then mix thoroughly.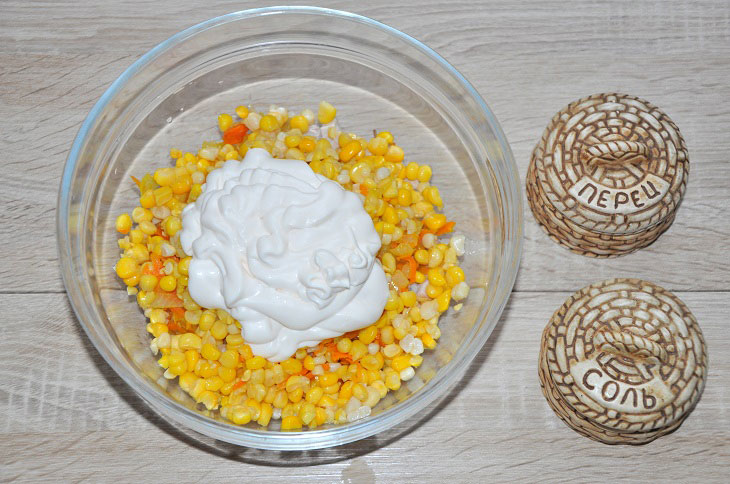 Arrange the finished Jewish salad on portioned plates or transfer to a salad bowl, and serve.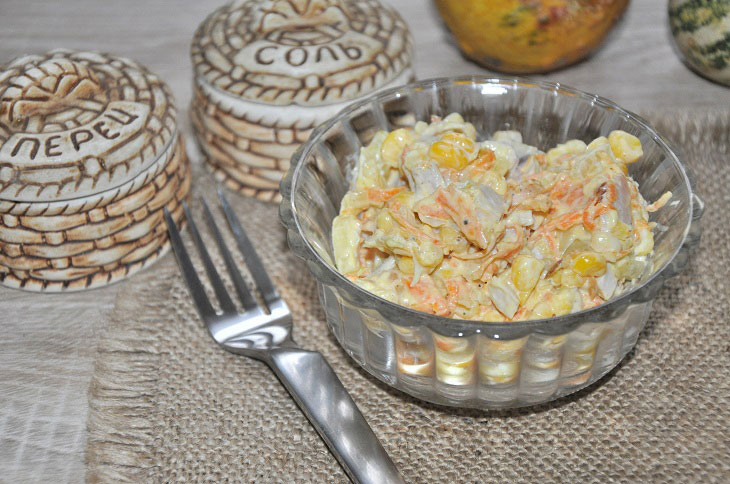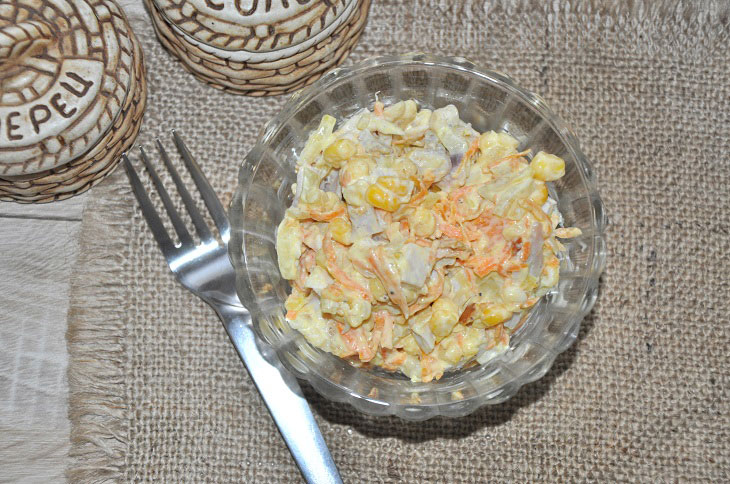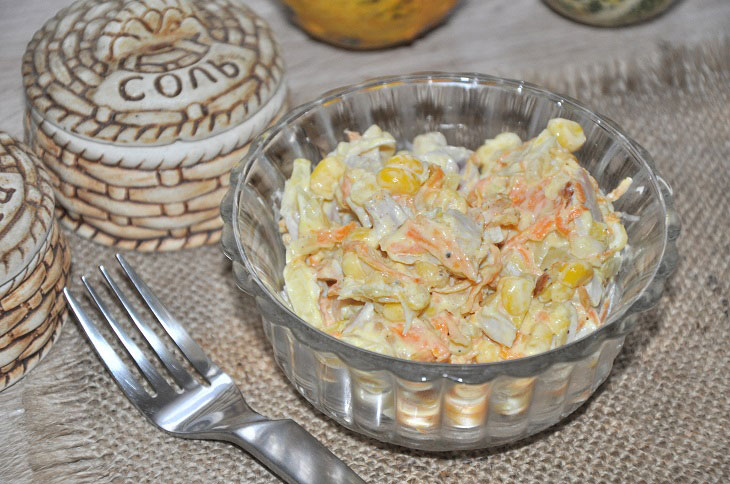 Enjoy your meal!