If you want to make some kind of spring, healthy and at the same time tasty salad, then hurry up to prepare a dish of Tarzan vegetables. It turns out quite juicy due to the fact that its main ingredients are carrots, apples and fresh cabbage. You can use ordinary white cabbage instead of fresh cabbage, or even give preference to Peking cabbage.
It is best to fill it with sour cream or yogurt without fruit additives. Tarzan salad can be served with boiled new potatoes with garlic or some kind of meat dish.
Ingredients:
Fresh cabbage – ¼ head.
Apple – 1 pc.
Carrot – 1 pc.
Onion (you can not add this ingredient to the salad) – 1 small piece.
Sour cream – 0.5 tbsp. l.
Salt – 1 pinch.
Dill or parsley – to taste.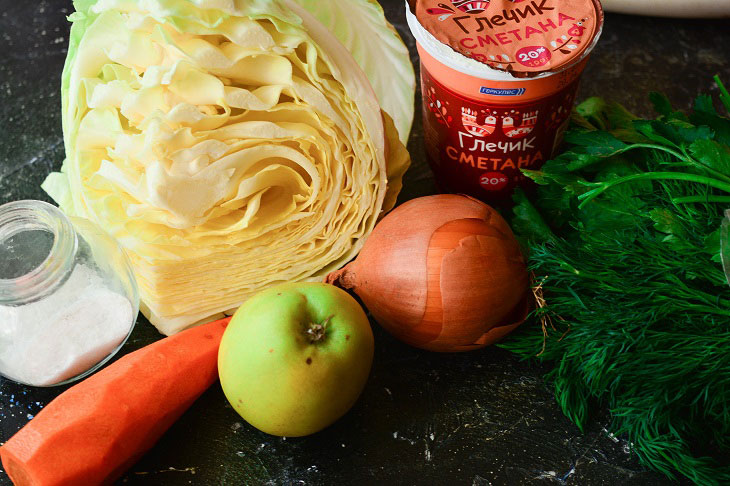 How to cook:
1. Wash fresh cabbage under running water, remove 1-2 top leaves. Cut off a piece of cabbage and cut it into very thin strips.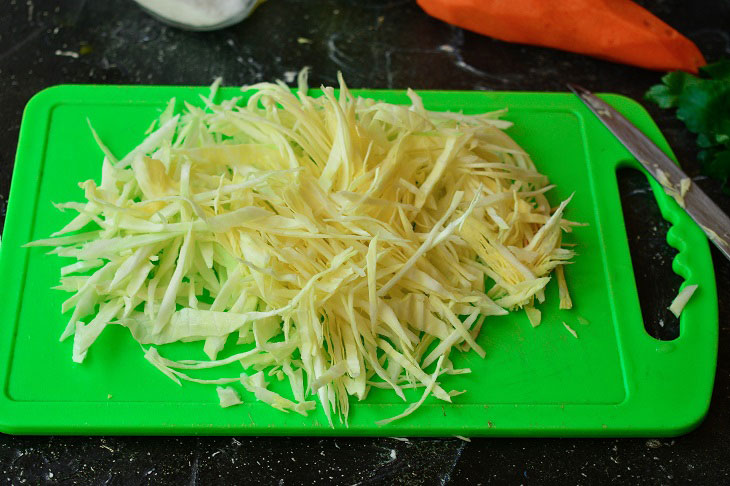 2. Peel carrots and apples, rinse under running water. Grate carrots on a large or small grater.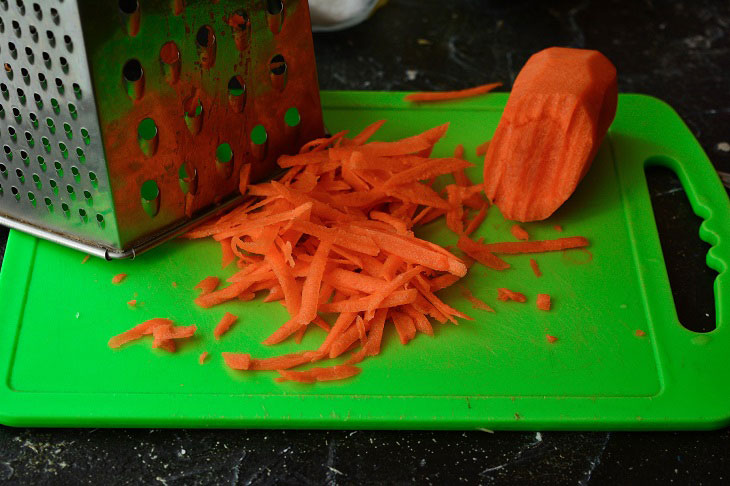 3. Grate the peeled apple on the same grater.
It is better that the apple is not sour in taste, otherwise there is a possibility that the salad will be spoiled.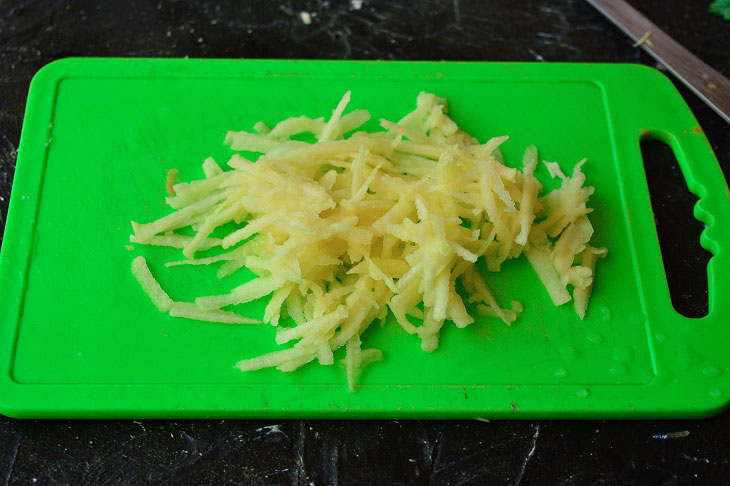 4. Cut the onion and herbs.
From the greens to the salad, you can safely add the one that you like the most to your taste. For example, it can be green onions, parsley, basil, dill.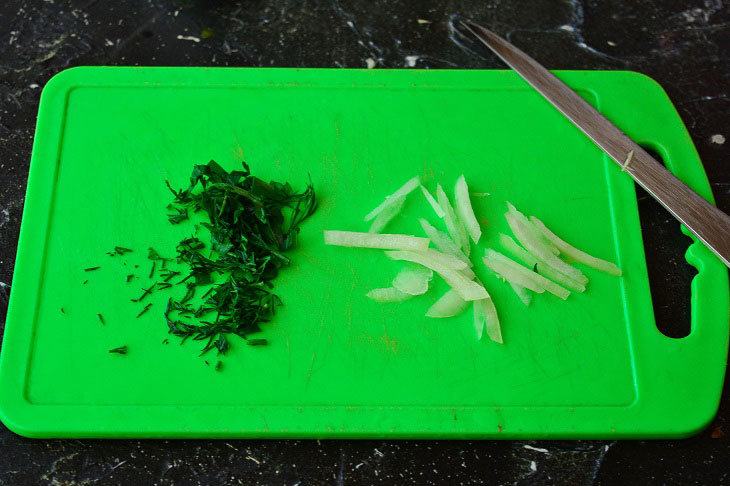 5. Transfer everything to a bowl. Add sour cream or yogurt.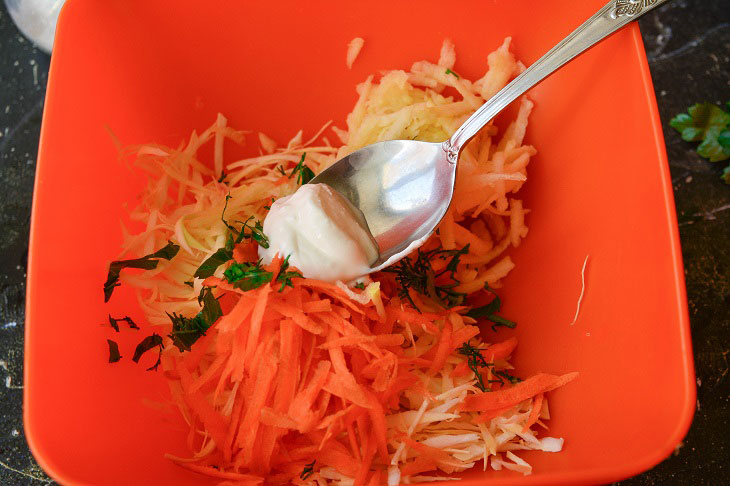 6. Then add salt. Mix the salad very well with a regular spoon.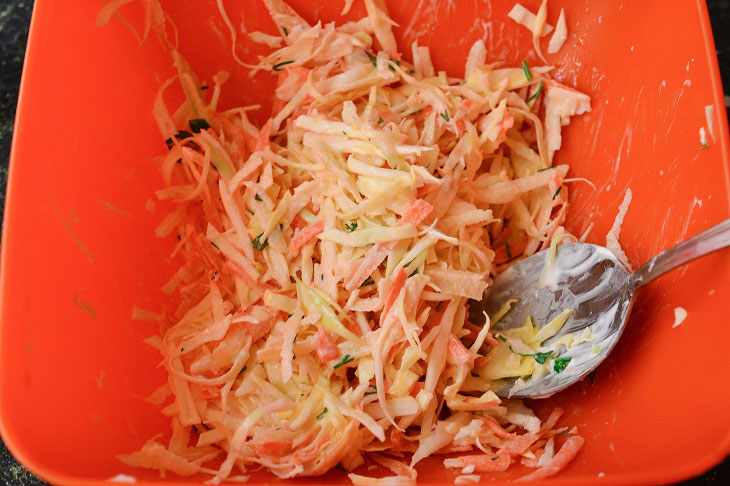 7. Let the Tarzan salad stand for 15-20 minutes so that it is well soaked. After that, put it in a bowl.
Do not forget to prepare a side dish and the dish that you planned to serve with a salad.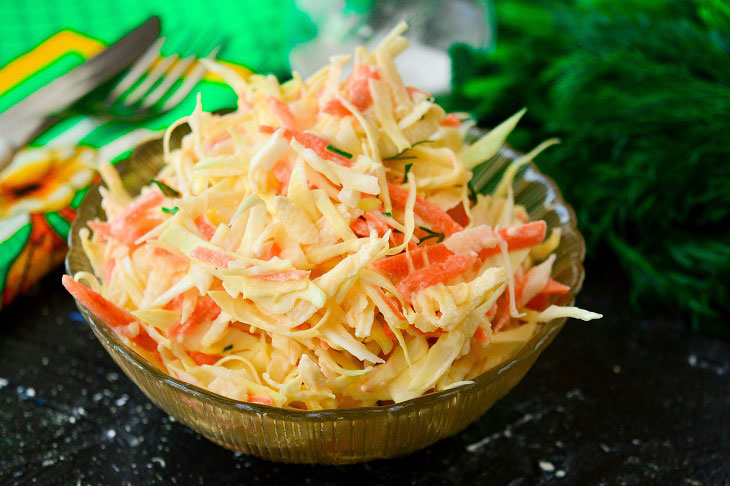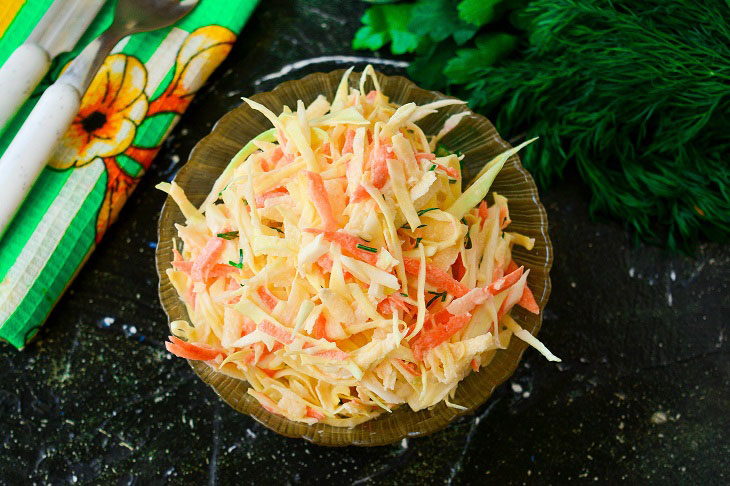 Enjoy your meal!