Salad "Kremlin" is a very easy dish to prepare. Ideal for the daily menu, it is quick and easy to prepare. For him, you will need an affordable set of products, which is most often in the refrigerator of any housewife.
So, take white cabbage, carrots, some cheese and potatoes. To give the salad a spicy note, add walnuts. Use your favorite mayonnaise as a dressing. You can buy it at the store or make your own at home. If you like to experiment in the kitchen and cook new salads, then this recipe will definitely come in handy for you.
Ingredients:
Potatoes – 150 g.
White cabbage – 150 g.
Hard cheese – 80 g.
Carrots – 80 g.
Mayonnaise – 80 g.
Walnuts – 50 g.
Salt, black pepper – to taste.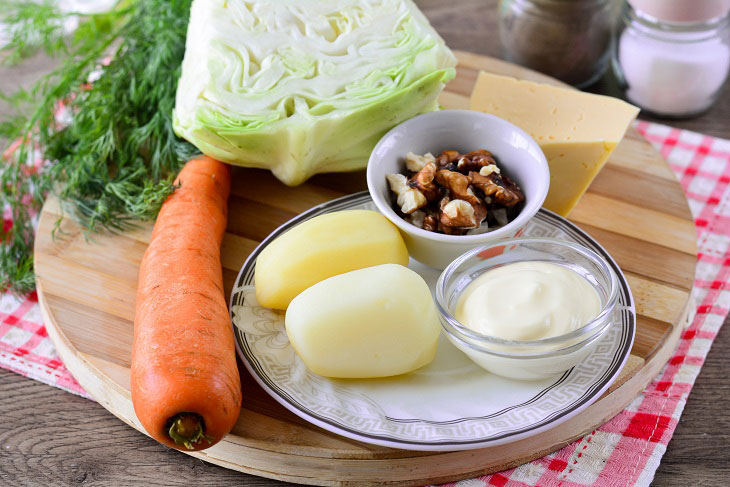 How to cook:
1. Shred the white cabbage and mash it with clean hands. The cabbage will become softer and juicier, the salad will be tastier.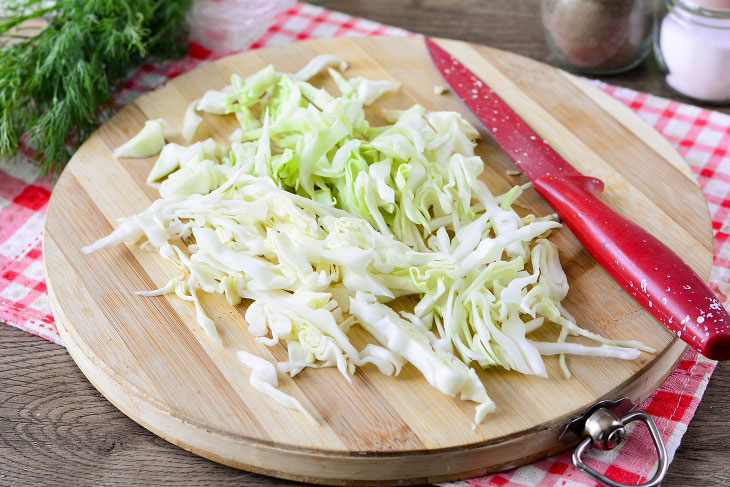 2. Mix chopped cabbage in a deep container and add raw carrots grated on a medium grater to it.
Carrots can be used for salad both raw and cooked, to your taste. We suggest using raw carrots – they harmonize perfectly with juicy cabbage.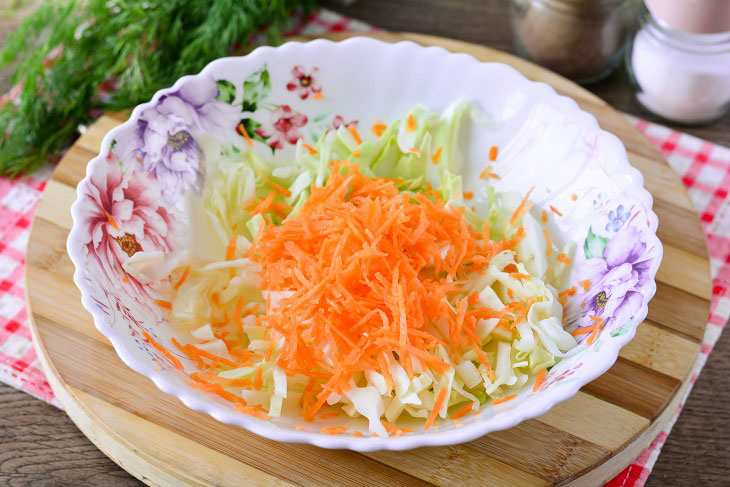 3. Boil potatoes until soft, then cool completely. Coarsely grate potatoes and add to salad.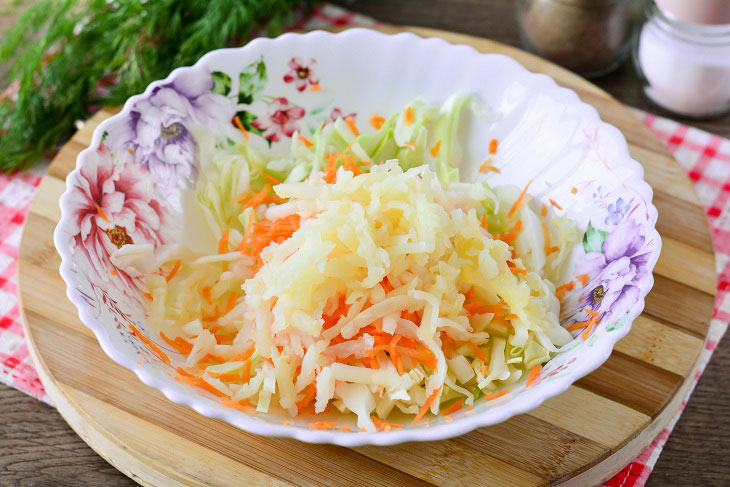 4. Also grate and hard cheese and add it to the salad.
Choose the type of cheese that suits your taste.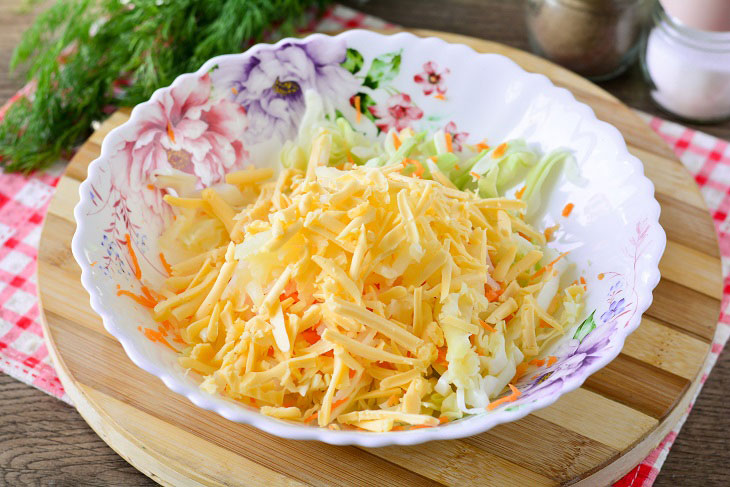 5. Add 2-3 tablespoons of mayonnaise to the salad – the sauce will soak all the vegetables well.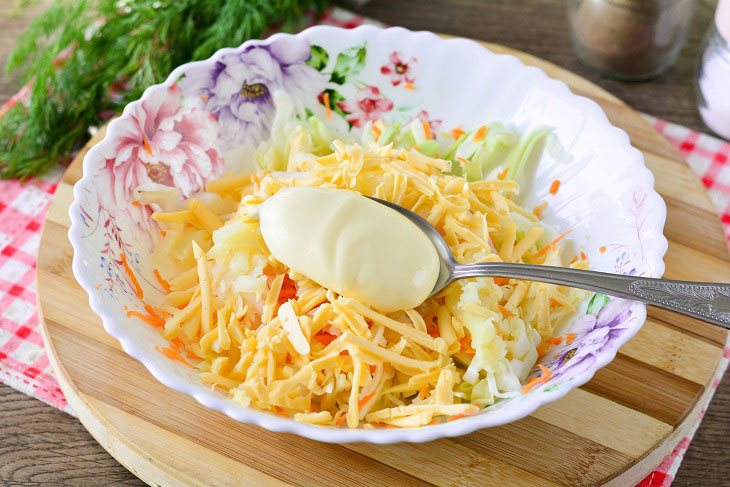 6. Toss the salad, add salt and black pepper to taste, try to make sure everything is enough.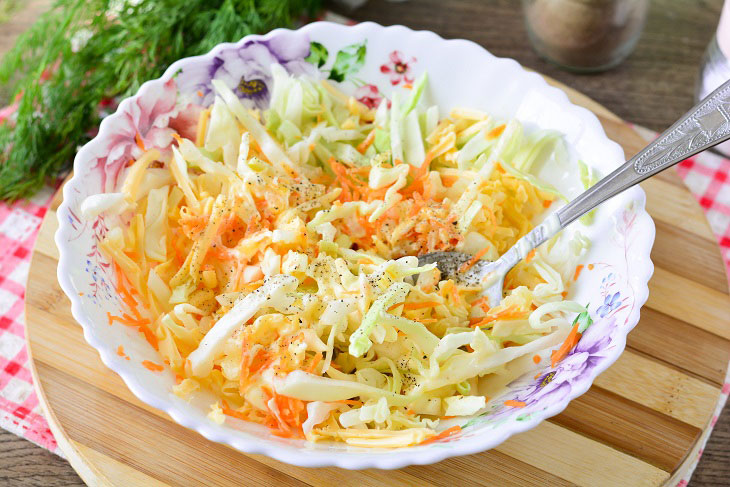 7. Fry the nuts a little in a dry frying pan, cool and add to the salad. If the nuts are very large, grind them a little. Salad with nuts is more original and tasty.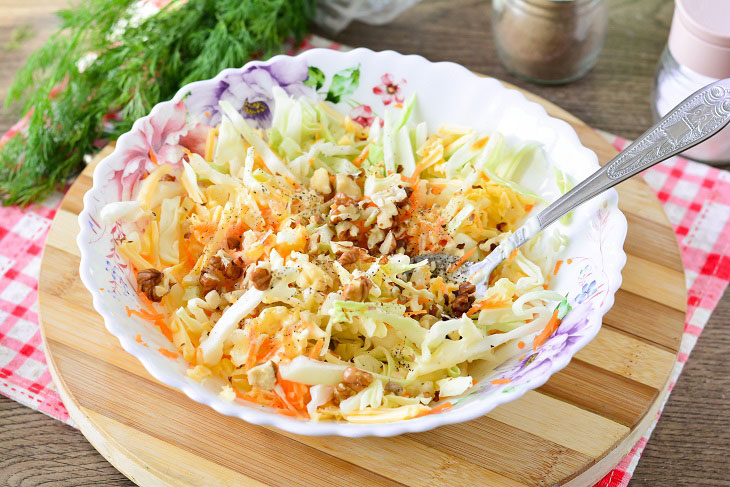 8. Put the salad in the refrigerator for 15 minutes, it will infuse and soak.
Serve the finished dish to the table. Garnish with fresh herbs when serving.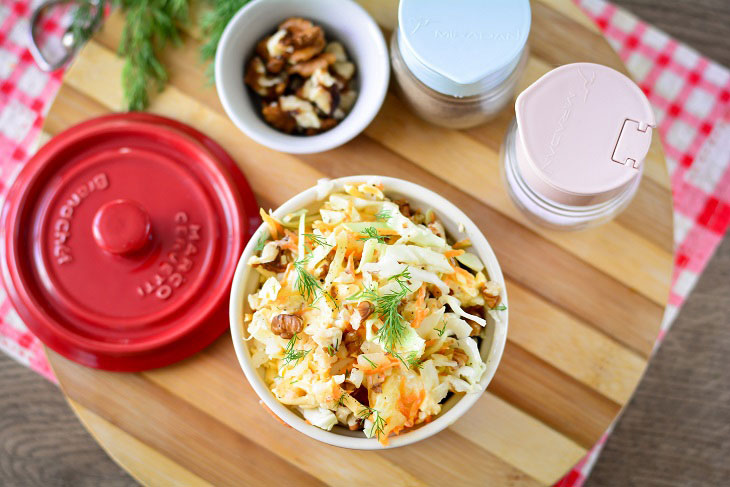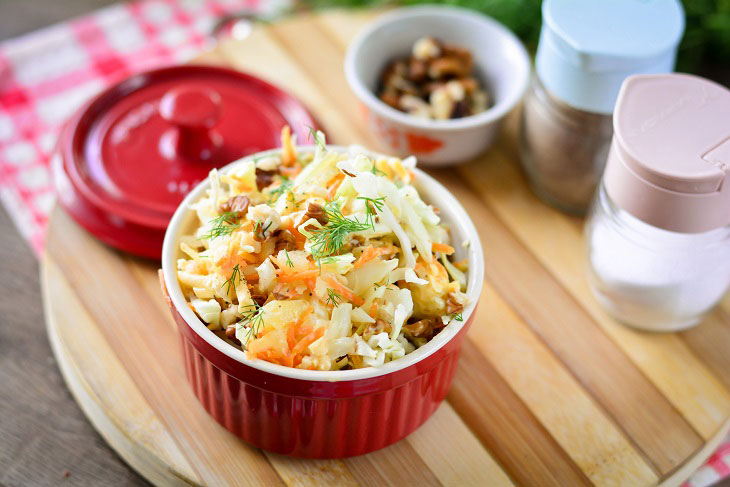 Enjoy your meal!