Prepare for dinner a delicious and nutritious Peasant salad with bacon, the dish is very fragrant and affordable. A hearty salad you and your family will love. The combination of all comp1nts is very successful and harmonious.
For the recipe, you will need sauerkraut, potatoes, onions, and bacon. Boil the potatoes in advance and fry the bacon and onions, then the salad will be ready even faster. It remains only to mix all the comp1nts. Cabbage can be used both homemade and store-bought – ready to eat.
Ingredients:
Sauerkraut – 150 g.
Potatoes – 150 g.
Bacon – 80 g.
Onion – 40 g.
Vegetable oil – 40 g.
Salt, black pepper – to taste.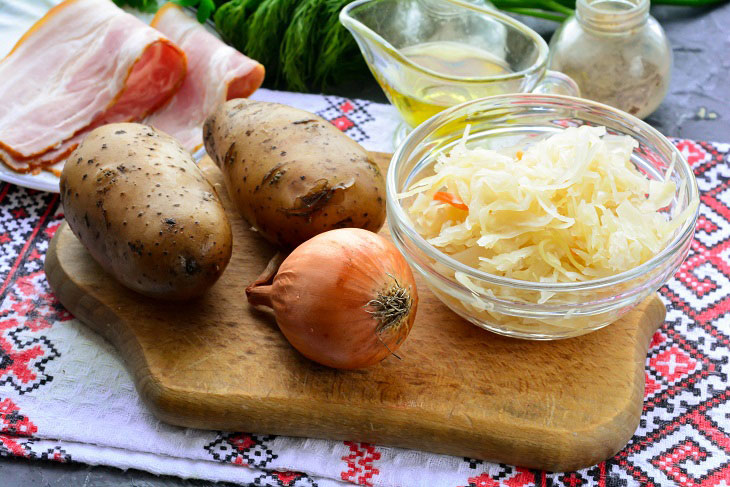 How to cook:
1. Rinse the potatoes well and boil in their skins in salted boiling water until soft, about 20 minutes. Then cool the roots and peel.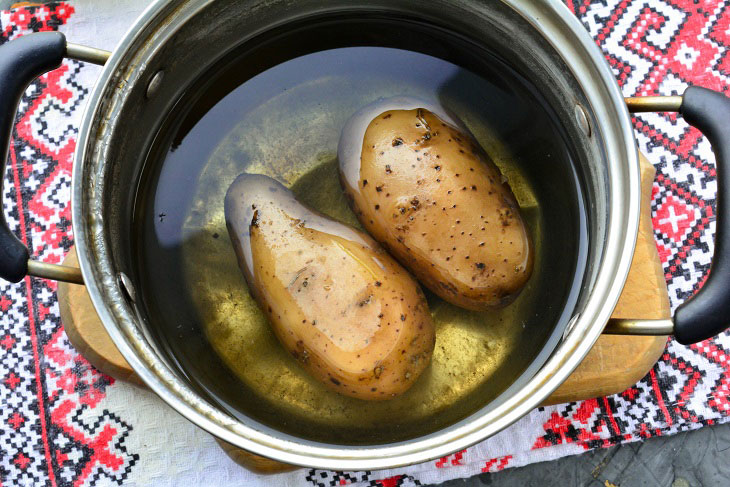 2. Cut boiled potatoes into medium cubes.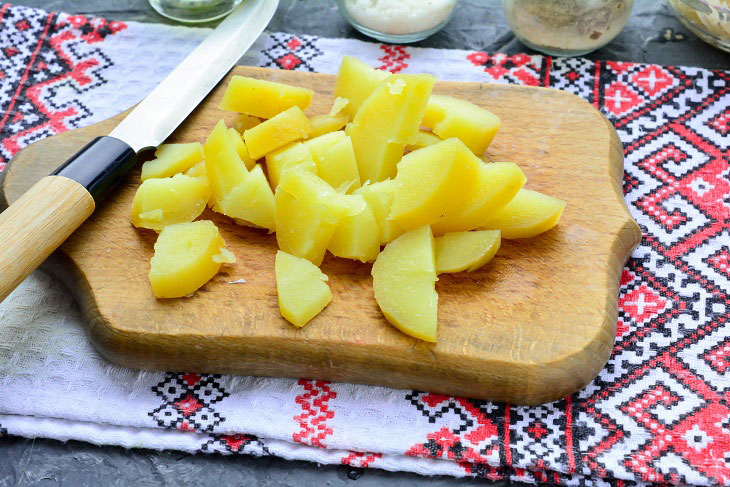 3. Peel the onion and rinse it. Then cut the vegetable into medium cubes.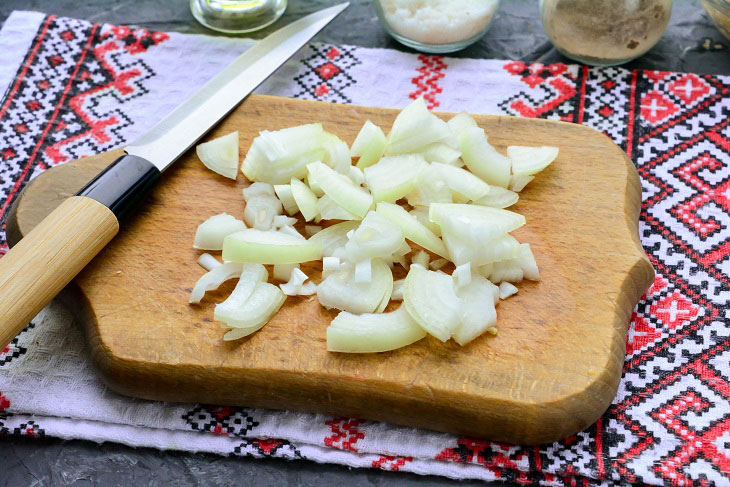 4. Cut the bacon into medium strips. Cooked-smoked bacon is great for the recipe, it is fragrant and tasty.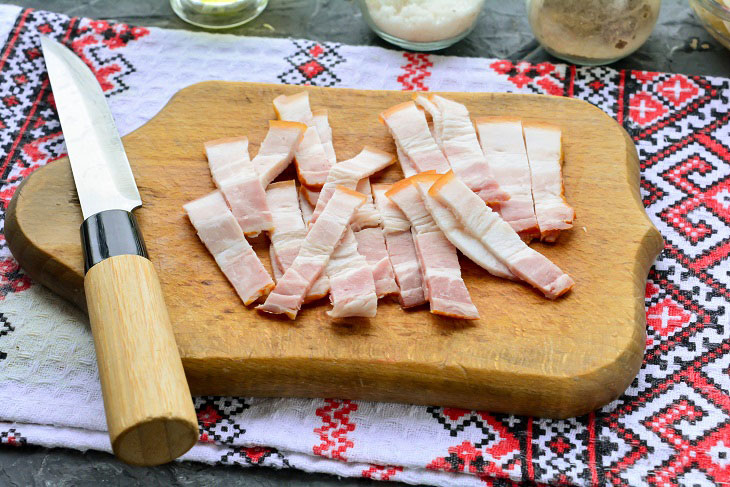 5. Pour a little oil into the pan and fry the onion until translucent 1-1.5 minutes, then add the bacon and fry all together for another 1 minute to brown the brisket. Then let the fried bacon and onion cool down. If you use raw bacon in the recipe, which is also acceptable, then fry it for 5 minutes until cooked.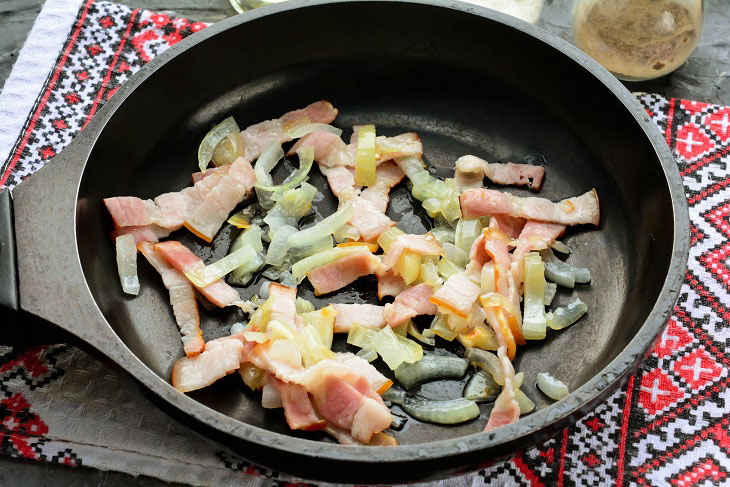 6. Sauerkraut, if the fibers are too long, cut a little with a knife.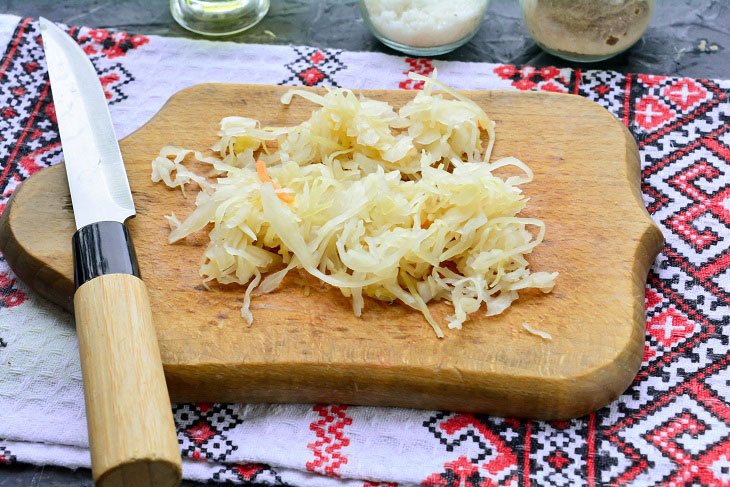 7. Place chopped potatoes, sauerkraut, and fried bacon with onions in a salad bowl.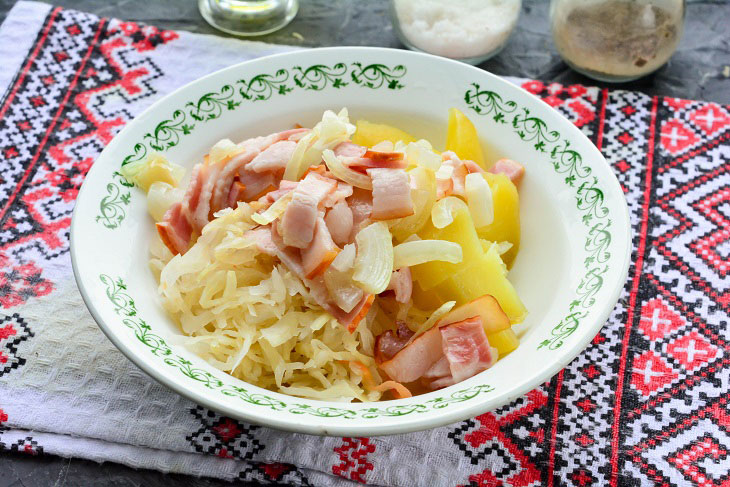 8. Pour the salad with vegetable oil, preferably homemade, not refined, it is very fragrant. Add salt and ground black pepper to taste.
9. Mix the salad well and you're d1!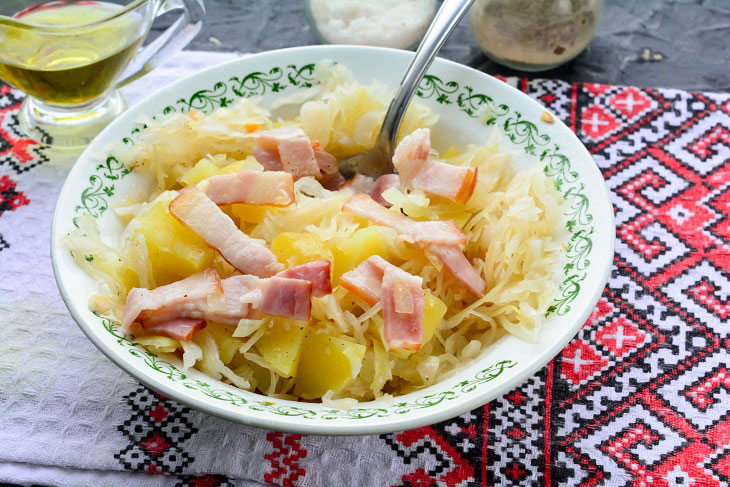 Delicious, fragrant and hearty "Peasant" salad will satisfy your hunger and please you with its appetizing look.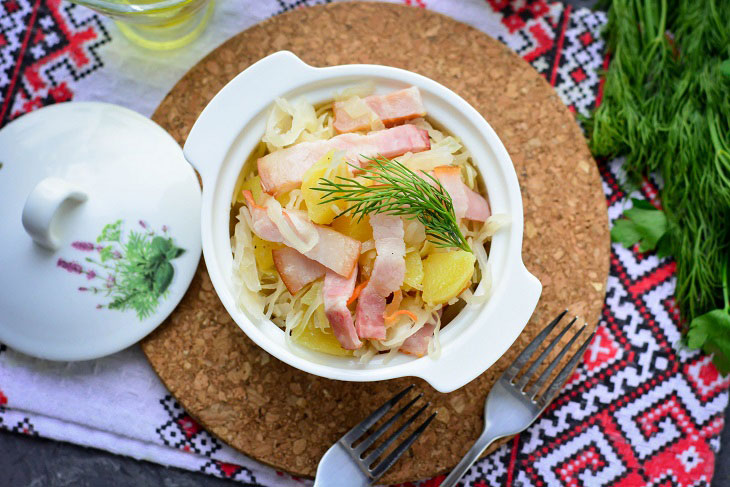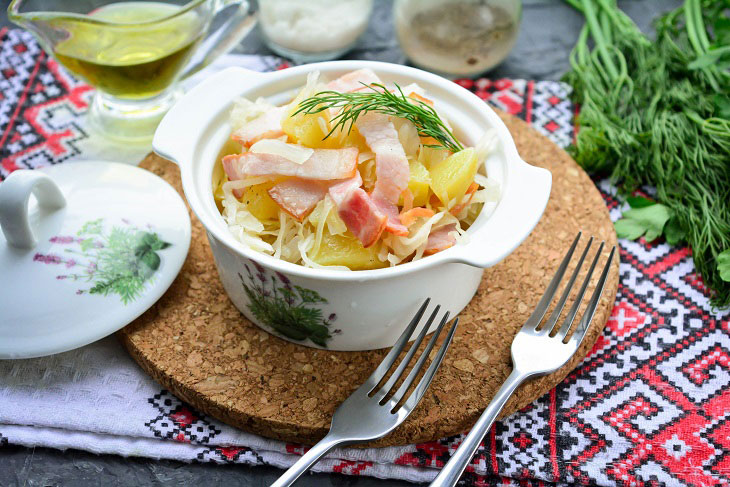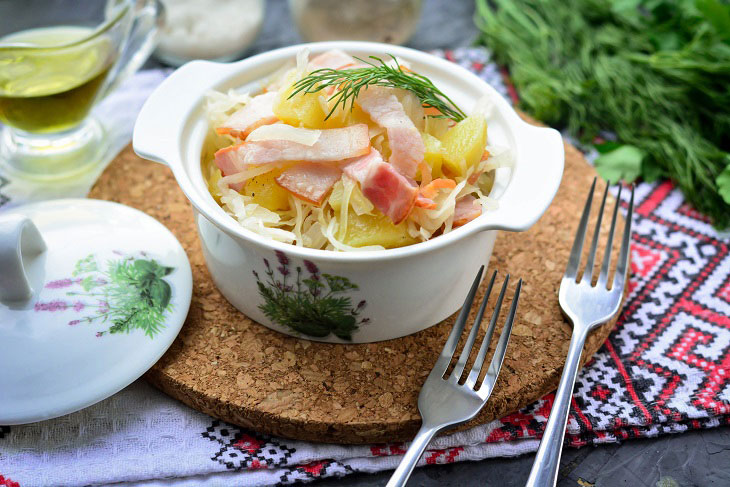 Bon Appetit!