Why not change the classic popular dish and cook sprats under a fur coat? The cooking scheme and the list of ingredients are almost the same. To make the salad juicy, you need mayonnaise (sour cream, sauce based on these products). The taste of the finished salad depends not only on the taste of fish (sprats must be of high quality), but also on the taste of beets, carrots – vegetables should be sweetish.
Ingredients:
Potatoes – 2 pcs.
Carrot – 1 pc.
Beets – 1 pc.
Sprats – 8-10 pcs.
Bulb – ½ pc.
Mayonnaise – 2.5 tbsp. l.
Boiled yolk – 1 pc.
Fresh herbs – 3-4 sprigs.
Cooking time: 30 minutes. Servings Per Container: 2.
Cooking:
1. To save time on preparing a salad, vegetables must be cooked in advance without removing the peel. Beets can take anywhere from 20 to 60 minutes to boil. Then the vegetables must be sent to cold water. Peel the cooled potatoes and grate.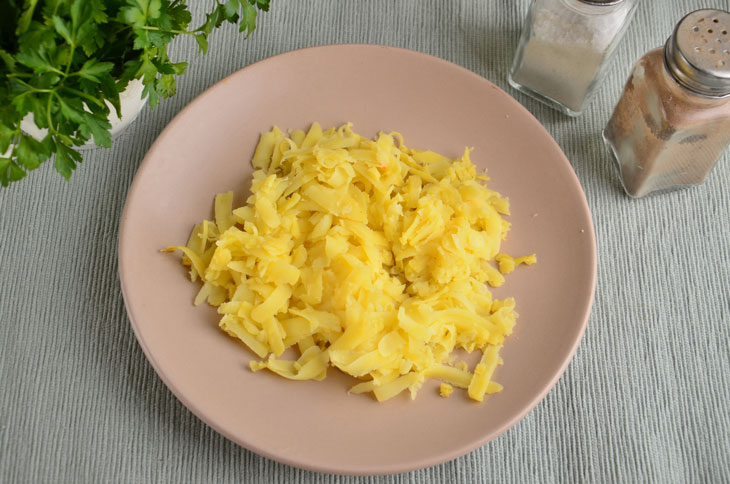 2. A salad in a transparent bowl will look spectacular. Put the potatoes in the first layer, grease with mayonnaise.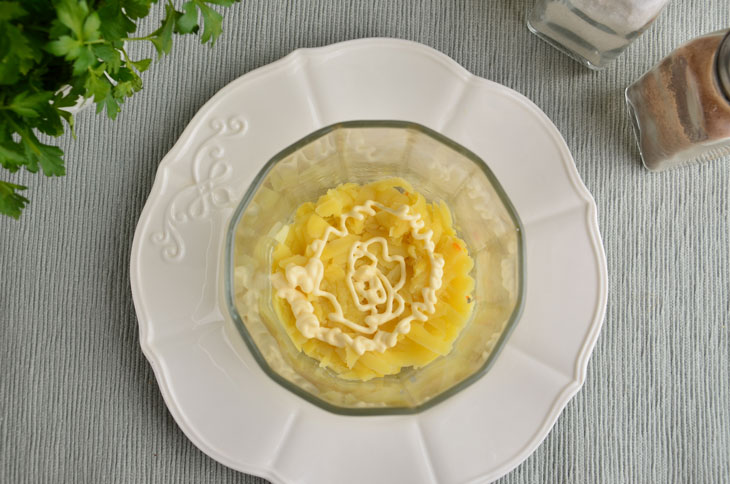 3. Next is the turn of sprats.
If necessary, sprats can be cleaned, hard bones removed.
Lay them on top of the potato layer.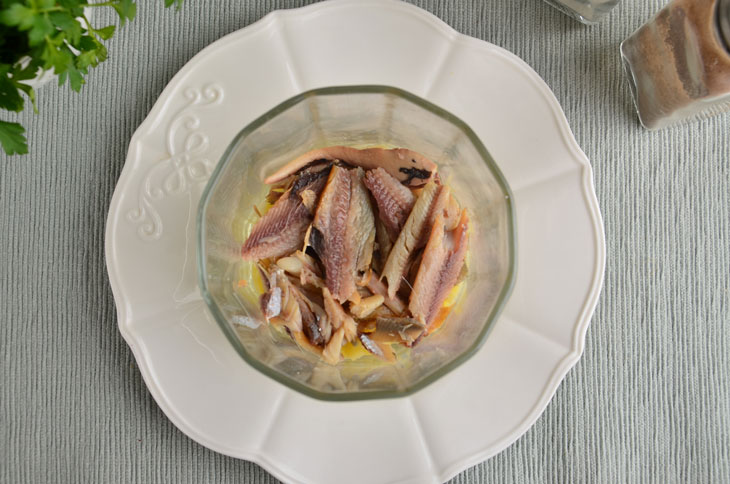 4. Salad onions can be pickled or simply scalded with boiling water – this measure will allow you to get rid of the bitter aftertaste. The vegetable needs to be cut finely, then spread over a layer of fish.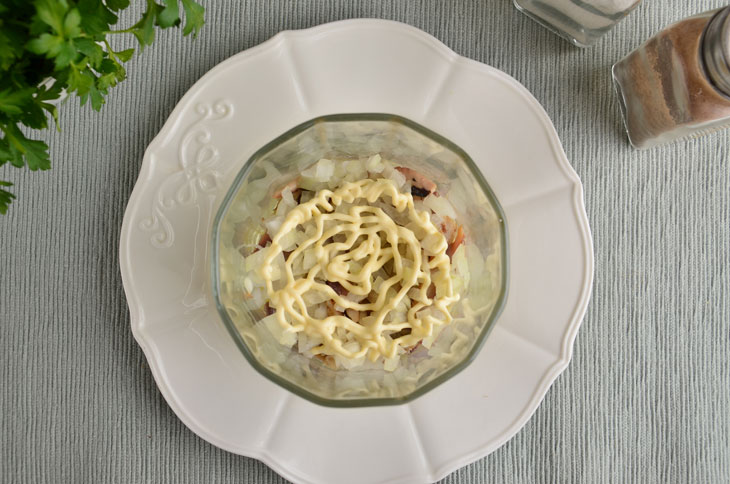 5. Grate carrots and make another bright layer. Mayonnaise mesh is required here.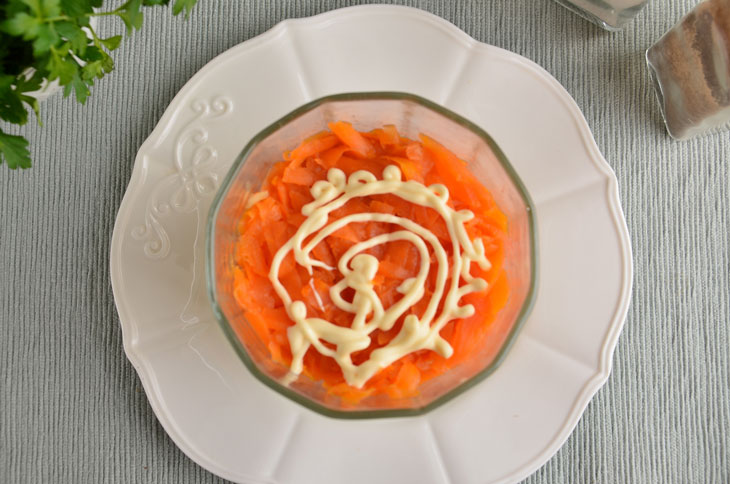 6. Now it's the turn of the beets – grate it and make the final layer. Make a layer of mayonnaise.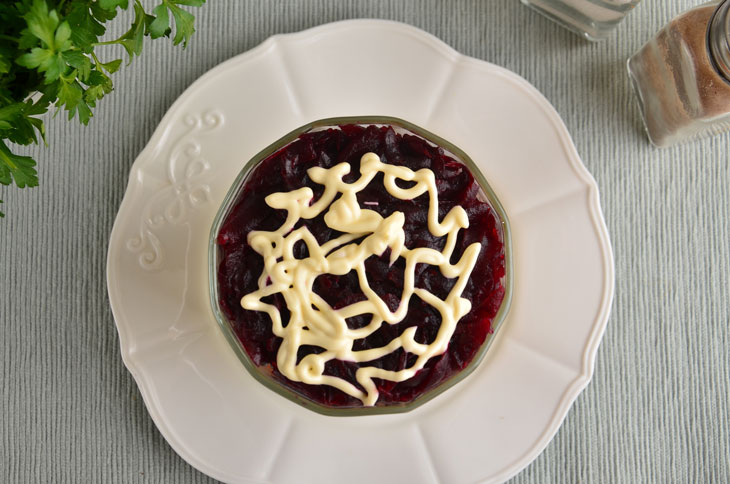 7. Mash the boiled yolk with a fork or hands. Carefully decorate the top of the salad, add fresh herbs.
Let the salad soak before serving for 40-60 minutes.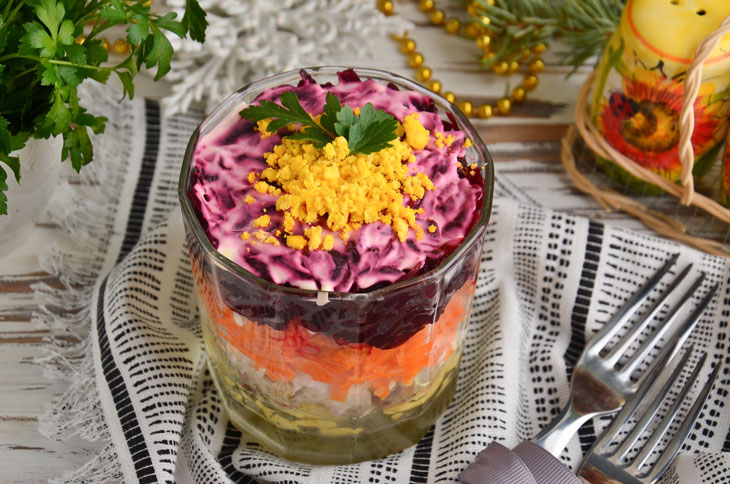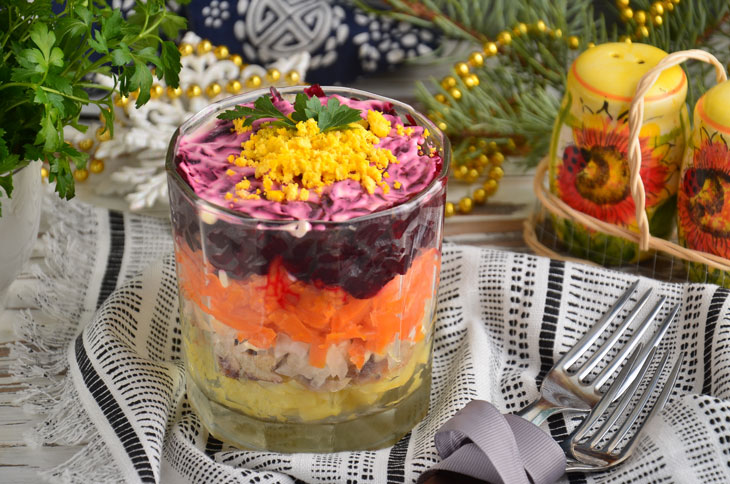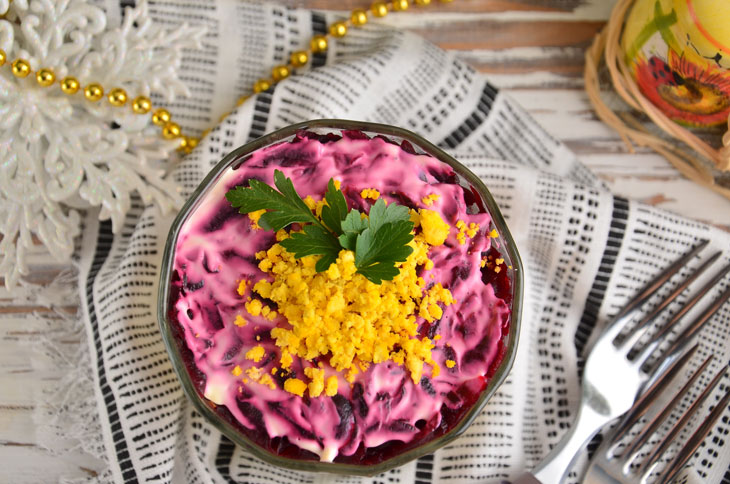 Enjoy your meal!