Salad "Latysh" is a simple, tasty salad that can be prepared in just 10 minutes. The combination of pineapple, peas and eggs gives the salad juiciness and unusualness. It can be cooked in the daily diet, as well as a festive dish. If you do not use mayonnaise, then make a dressing of sour cream with mustard, and chicken fillet does not have to be baked, you can simply boil it in salted water.
Ingredients:
Baked chicken fillet – 150 g.
Peas – 120 g.
Canned pineapples – 120 g.
Eggs (hard boiled) – 3 pcs.
Mayonnaise – 100 g.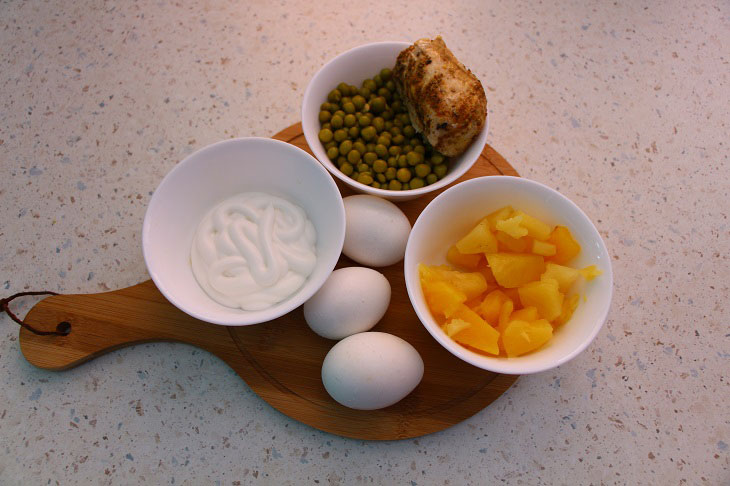 How to cook:
1. Cut pineapple into small cubes.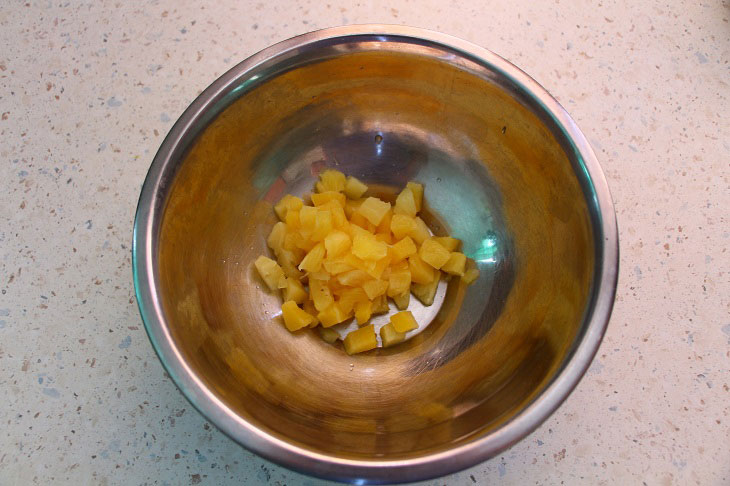 2. Chicken fillet also cut into small pieces.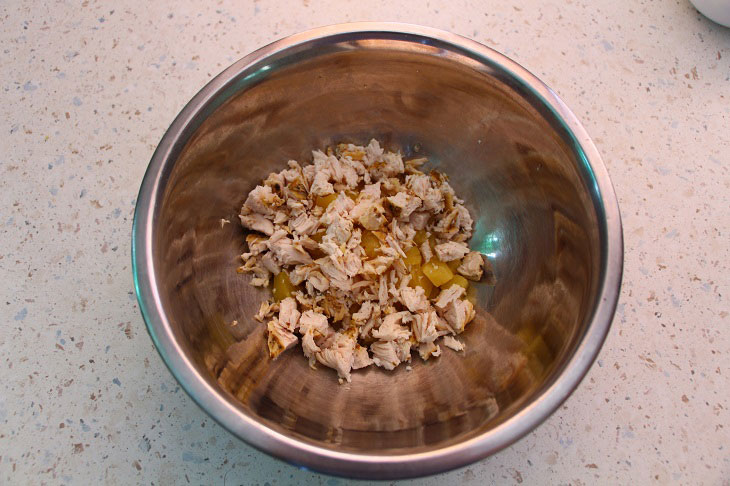 3. Add canned peas.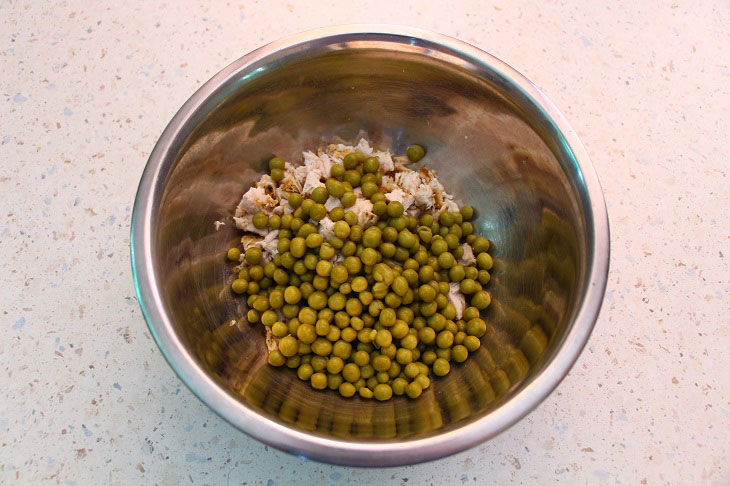 4. Peel the eggs and cut into cubes.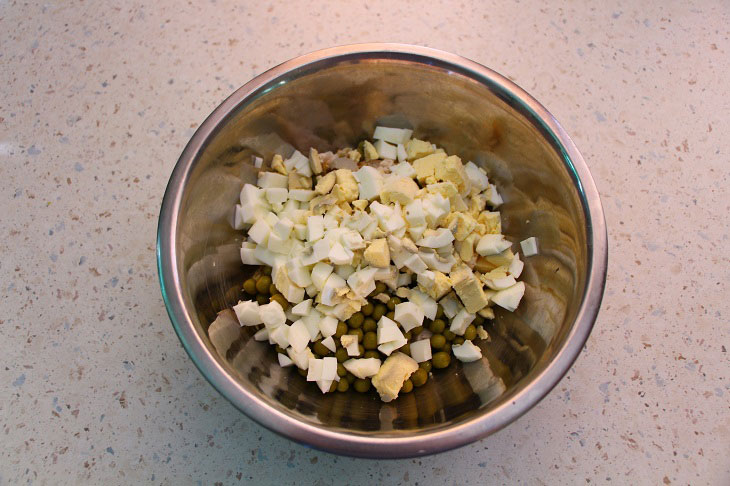 5. Dress the salad with mayonnaise.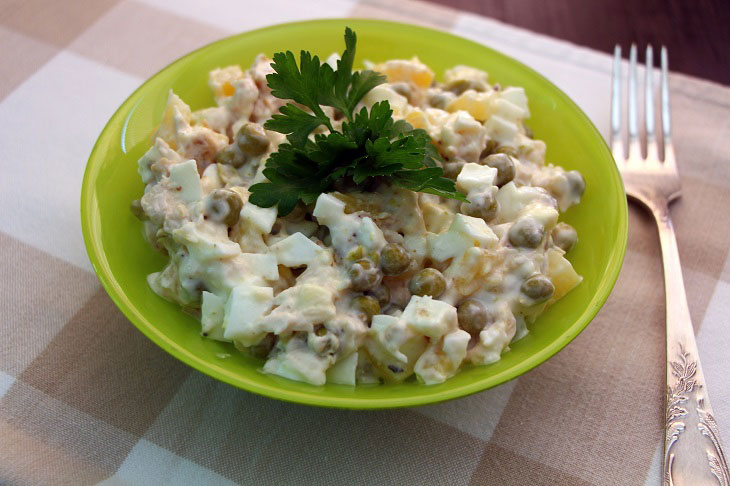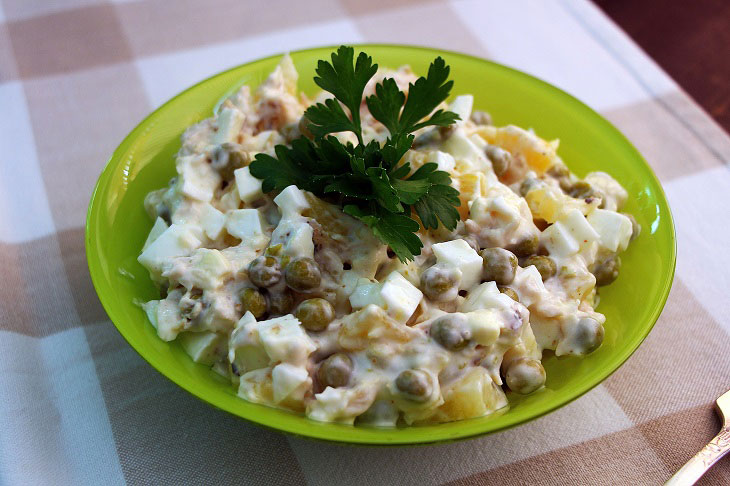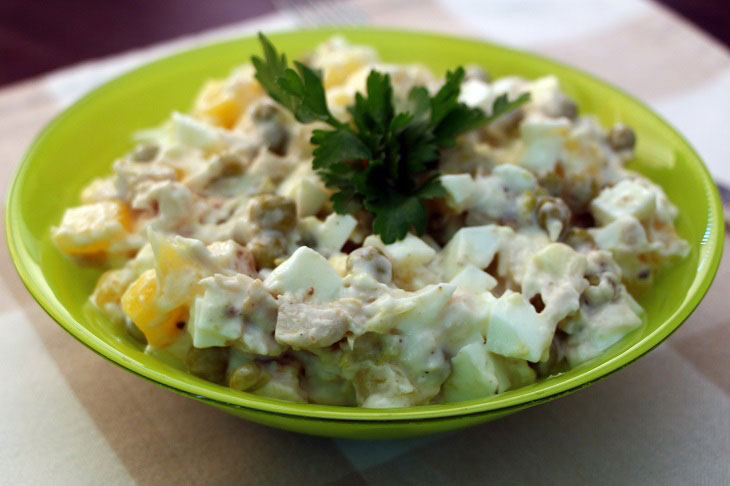 Enjoy your meal!