This salad will surely appeal to all lovers of unusual tastes. The meat base of the dish is chicken stomachs, navels. This component is an excellent substitute for meat in such salads. The dish turns out to be light, satisfying, appetizing and worthy of a festive serving.
When choosing stomachs, give preference to an elastic specimen with a slight smell of fresh offal. Feel free to add spices and aromatic herbs to the broth in which the ventricles will be boiled for flavor. The recipe allows the use of pickled or fresh cucumbers. Salted champignons or oyster mushrooms are ideal for a salad. If desired, they can be replaced with fried mushrooms. For Navel of the Earth salad, use sweet varieties of purple onions. For dressing you will need fat mayonnaise.
Ingredients:
Chicken navels – 350 g.
Mayonnaise 50% – 50 g.
Parsley – 5 g.
Onion – 50 g.
Canned peas – 100 g.
Eggs – 2 pcs.
Lemon – 5 g.
Fresh cucumber – 100 g.
Salted champignons – 80 g.
Salt, pepper – to taste.
Lavrushka, a mixture of peppers, garlic – for the broth.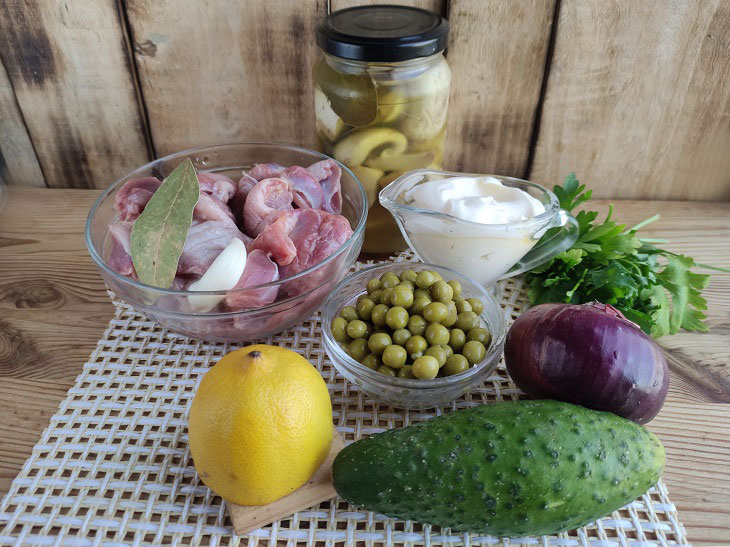 How to cook:
1. Wash the navels, inspect, clean if necessary. Put the stomachs in a saucepan, add the bay leaf, peppers and garlic. Pour cold water, add salt and cook for 1 hour 30 minutes from the moment of boiling.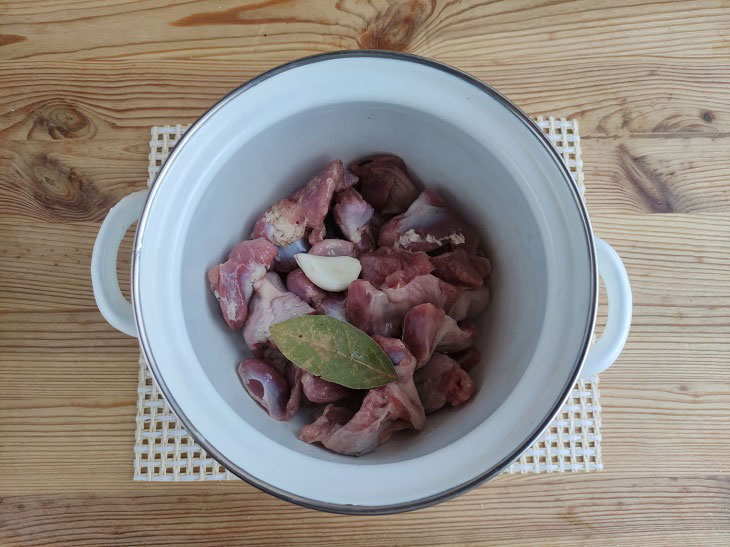 2. Remove the husk from the onion and cut it into half rings. Sprinkle lemon juice on the onion.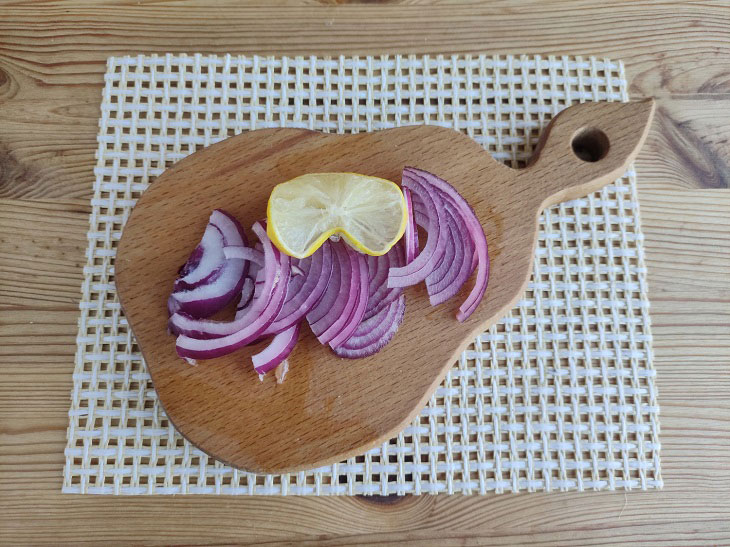 3. Place the onion in a mixing bowl. Throw the peas on a sieve, remove the remnants of the marinade. Lay the peas on top of the onion.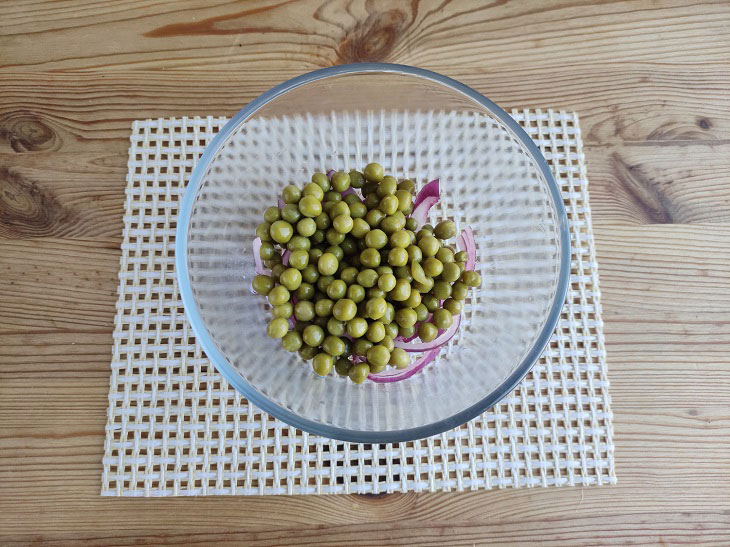 4. Chop the cucumber into a cube as small as possible, salt and leave for 7 minutes.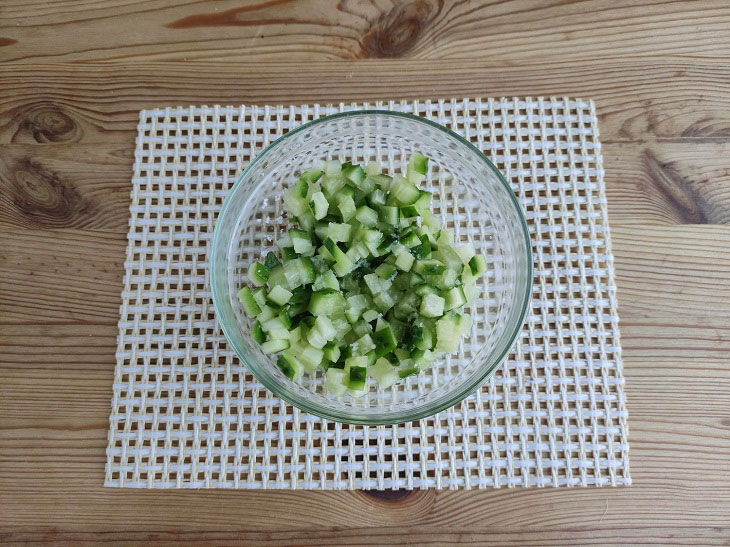 5. Dry the pickled mushrooms and cut into small pieces. Put the mushrooms to the rest of the ingredients.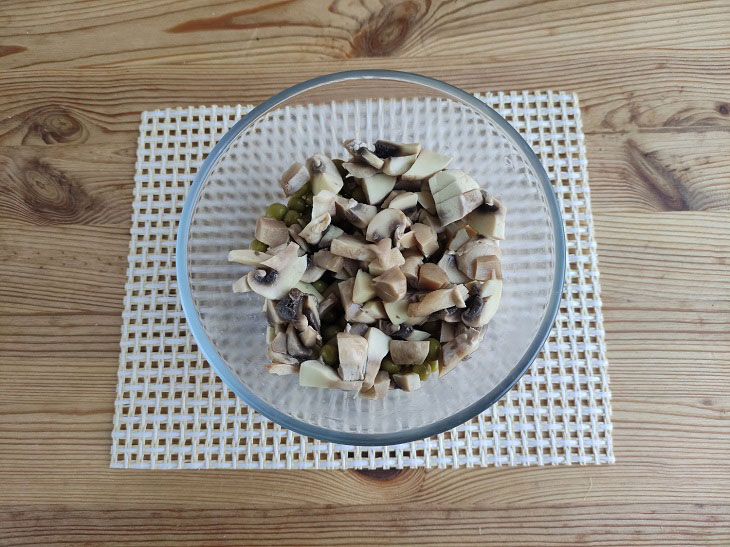 6. Add boiled eggs passed through an egg cutter.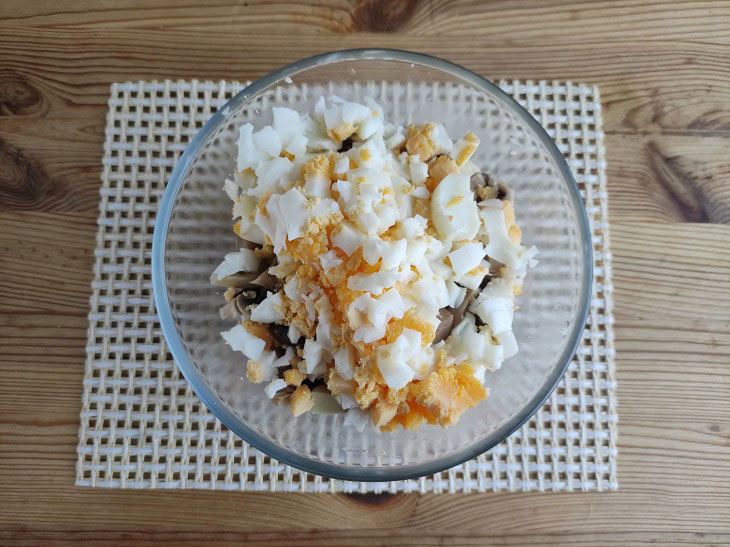 7. Squeeze cucumbers from excess liquid, put in a bowl. Add finely chopped herbs.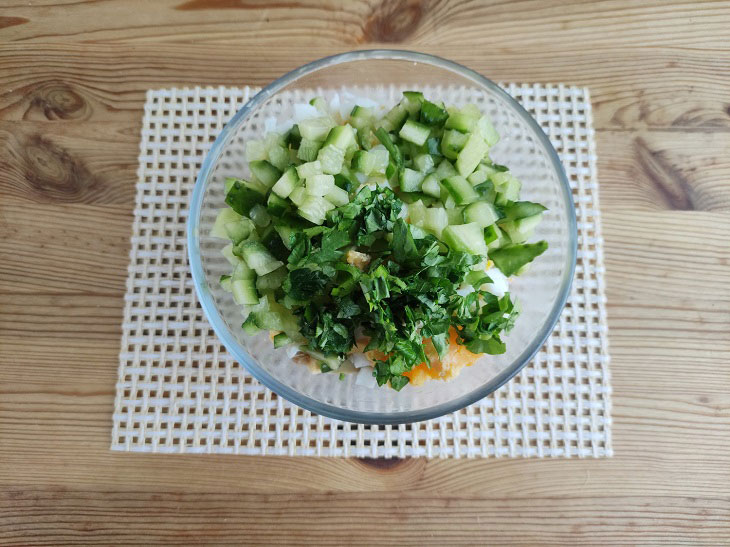 8. Cool the boiled chicken navels in the broth, blot in a towel and chop into small pieces. Put in a bowl.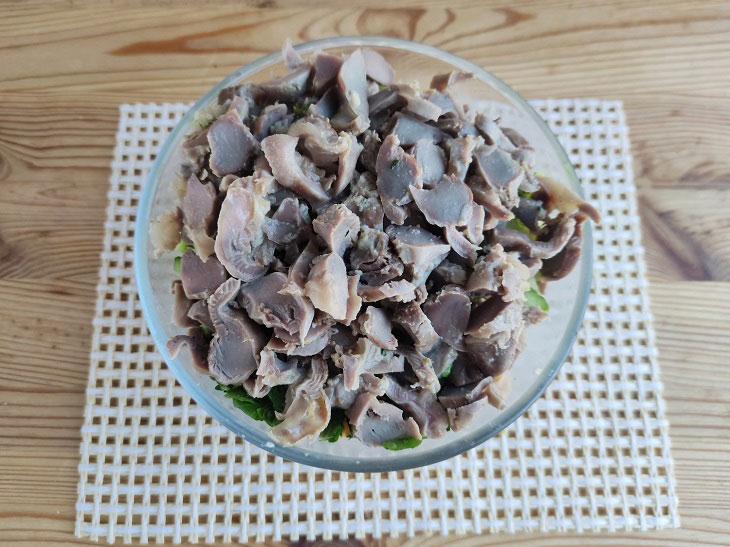 9. Pour in salt and pepper. Spread mayonnaise, mix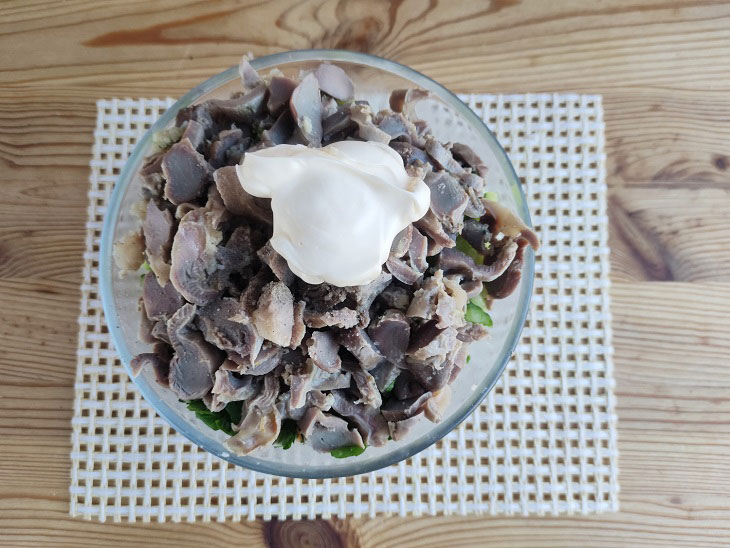 10. Lay the salad in a pile on a serving plate, garnish with fresh parsley leaves and serve.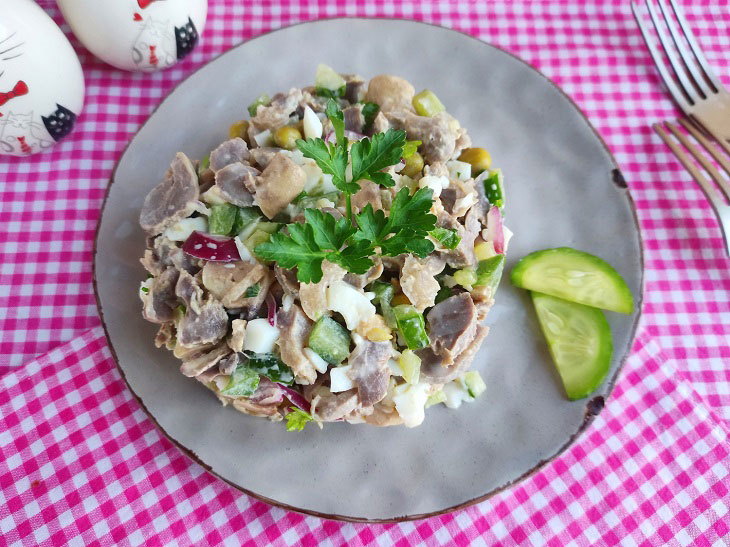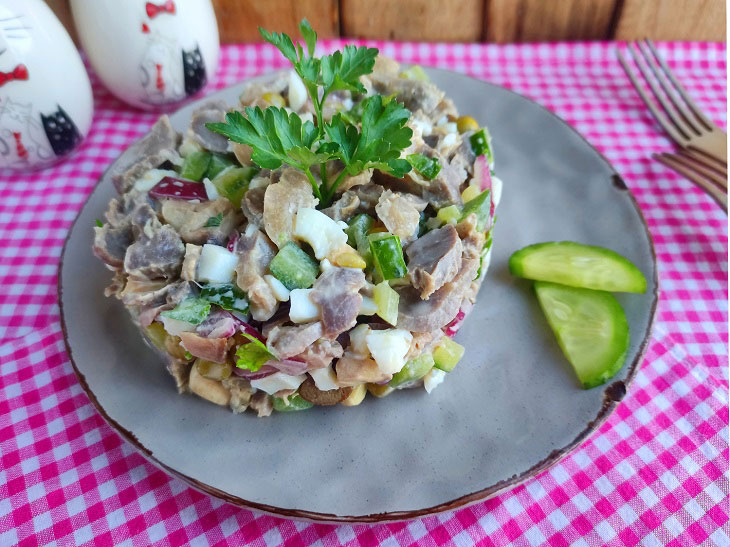 Bon appetit!