Lazzat salad is a vegetable and healthy dish. Prepared with just two main ingredients – eggplant and tomato. These vegetables are ideally combined with each other and do not require other components. To emphasize the taste of vegetables – add some fresh herbs. Parsley or cilantro works well if you like.
The salad does not require dressing or sauce, as eggplants are fried in oil and absorb a lot of fat, so do not pour anything on the dish. Use ripe and juicy tomatoes – you can use both red tomatoes and pink or yellow ones to make the dish colorful.
Ingredients:
Eggplant – 200 g.
Tomatoes – 200 g.
Starch potato or corn – 2 tbsp. l.
Parsley – 3-4 sprigs.
Vegetable oil – 40 g.
Salt, black pepper – to taste.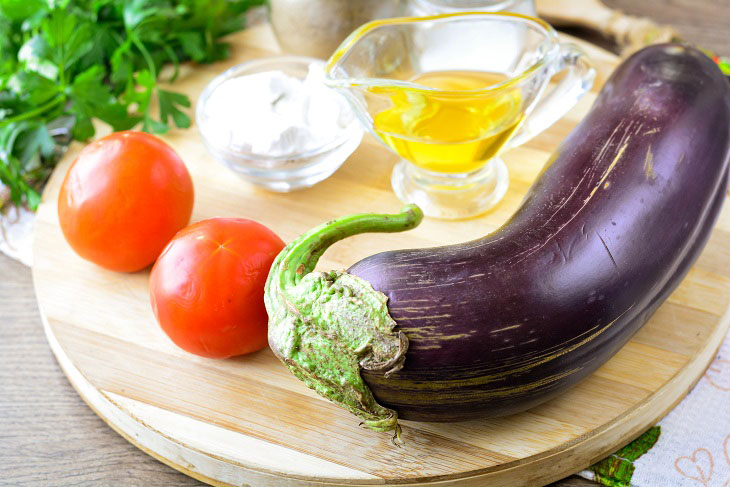 How to cook:
1. Cut the washed eggplant into large cubes.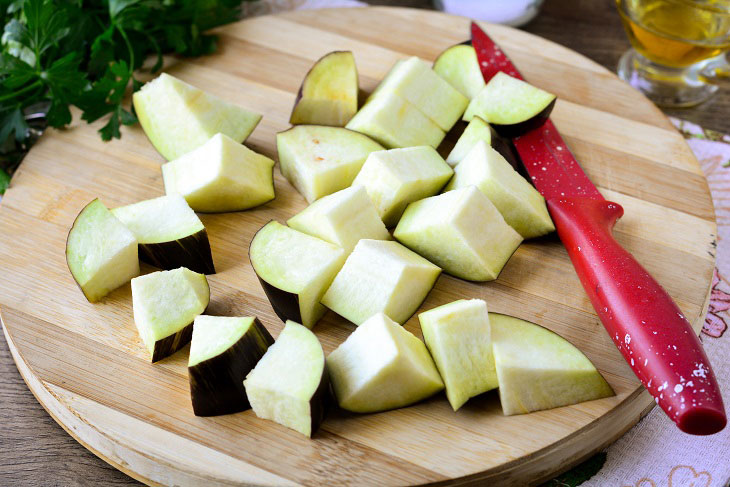 2. Sprinkle the eggplant cubes with salt, let the vegetables lie down, after 5-7 minutes the juice will stand out and the bitterness will go away.
Salted eggplants will absorb less oil.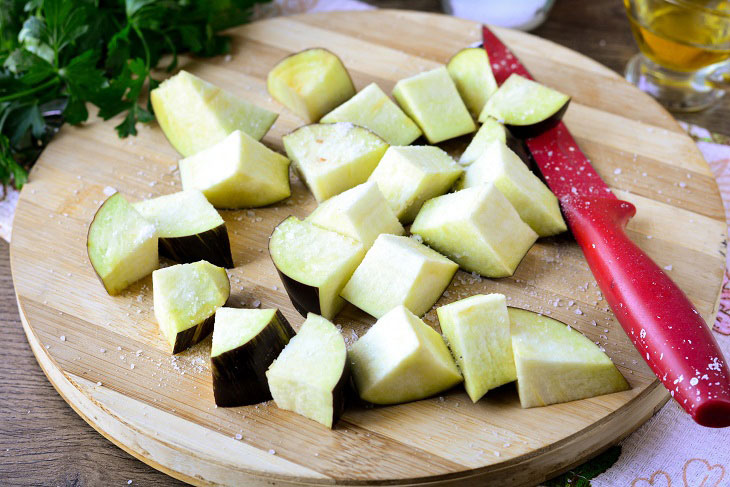 3. Transfer the eggplants to a bowl, add starch and mix so that the cubes are covered with starch on all sides.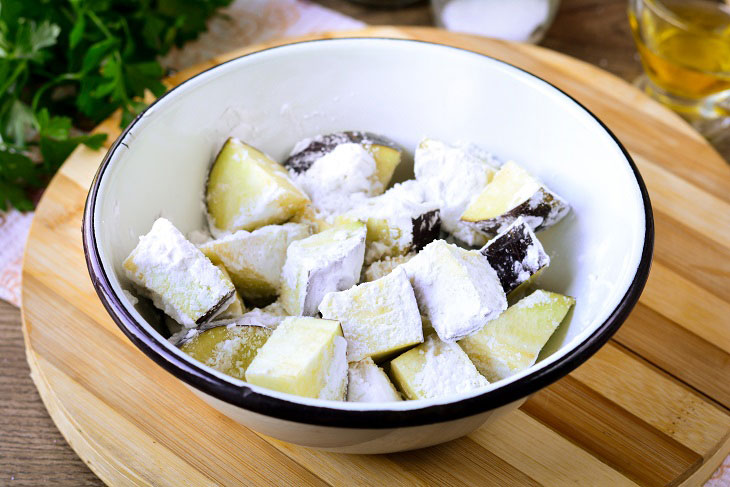 4. Heat the oil over medium heat, then add the eggplant and fry the cubes until soft and lightly browned, 4-5 minutes.
Be sure to stir while frying, the eggplant will be fried evenly.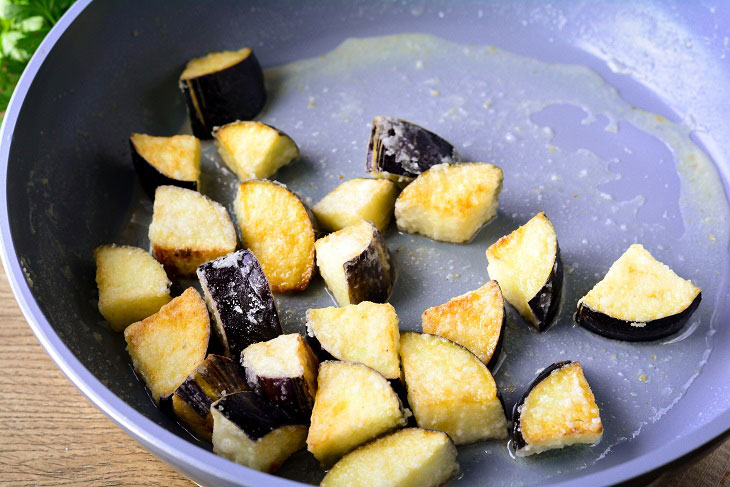 5. Cut the tomatoes into large cubes, cutting off the stem.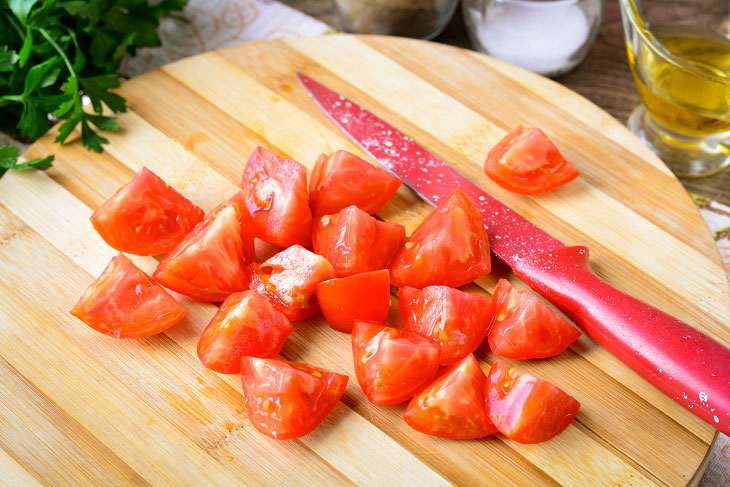 6. Put the fried eggplant and tomatoes in a bowl.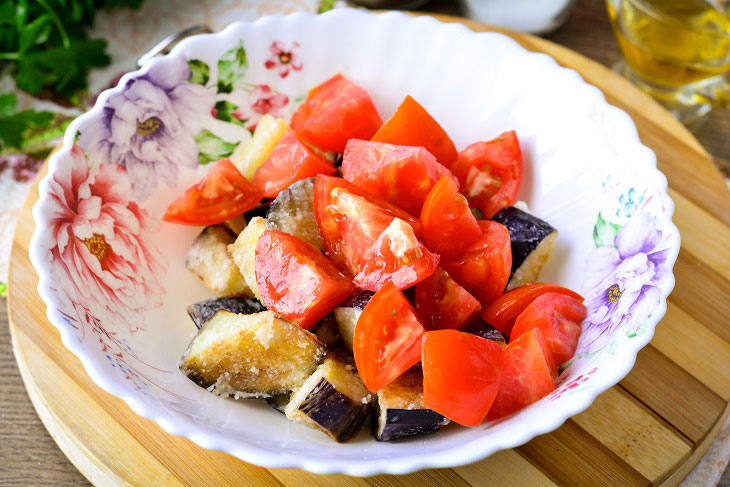 7. Pour in black pepper to taste, you can lightly salt the tomatoes.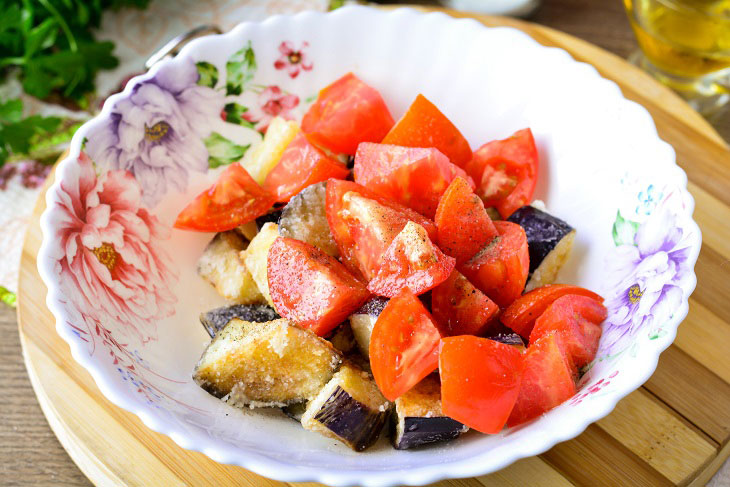 8. Add finely chopped parsley to the salad and mix. The fresh aroma of herbs gives the dish a bright and attractive appearance.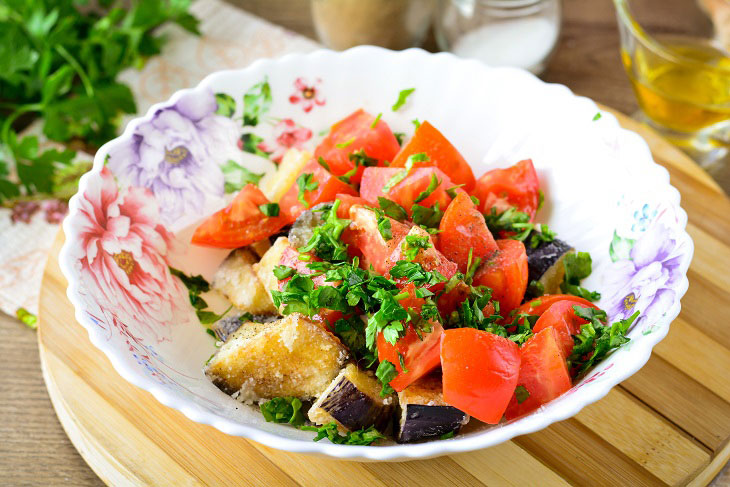 Serve the ready Lazzat salad immediately to the table, it will be delicious. A vegetable appetizer will always be appropriate at the table. This is an independent dish that does not require additional components.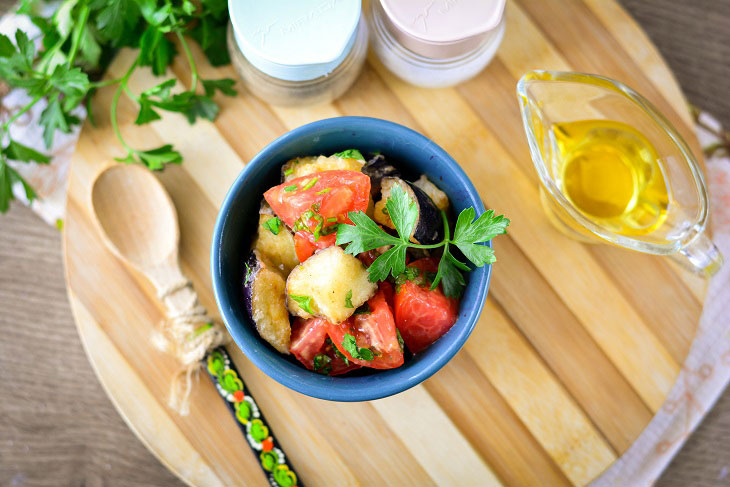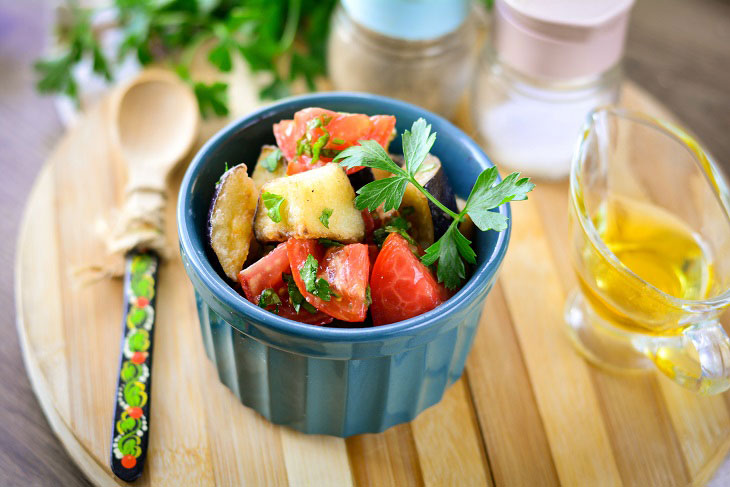 Enjoy your meal!