For all opponents of the banal "Olivier" and "Fur coats", we offer a recipe for an elegant festive salad "Santa Claus". The dish will decorate your table on New Year's Eve, it can be served on the feast of St. Nicholas or on Christmas. As part of the salad, simple affordable ingredients that blend perfectly with each other.
For the recipe you will need a chicken quarter or fillet. Vegetables should be boiled the day before. For salad, choose fresh champignons or oyster mushrooms. It is best to fill the dish with homemade mayonnaise or a mixture of mustard and sour cream. Particular attention should be paid to the design and decoration of dishes that do not require special culinary skills from you.
Ingredients:
Chicken quarter – 1 pc.
Carrots – 100 g.
Potato – 1 pc.
Onion – 0.5 pcs.
Mushrooms (champignons) – 200 g.
Pickled cucumber – 1 pc.
Mozzarella – 70 g.
Canned peas – 3 tbsp. l.
Eggs – 2 pcs.
Mayonnaise – 70 g.
Vegetable oil – 15 ml.
Salt, pepper – to taste.
Bulgarian pepper, juniper – for decoration.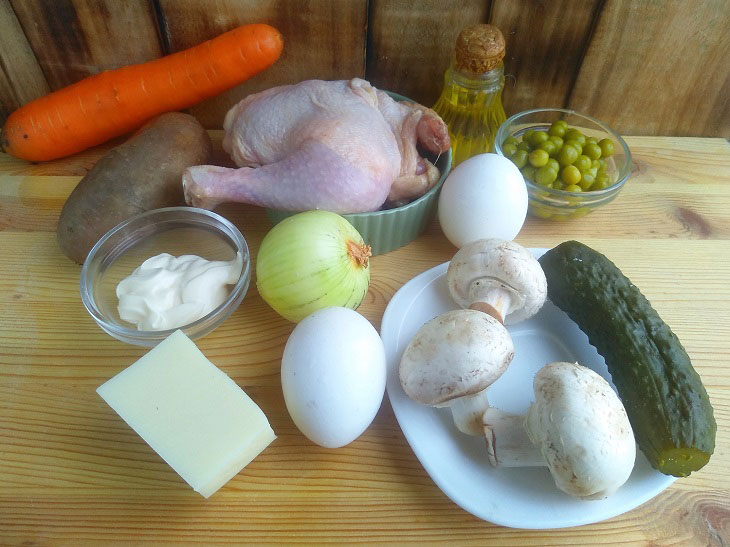 How to cook:
1. Wipe the mushrooms with a damp cloth, cut into small pieces.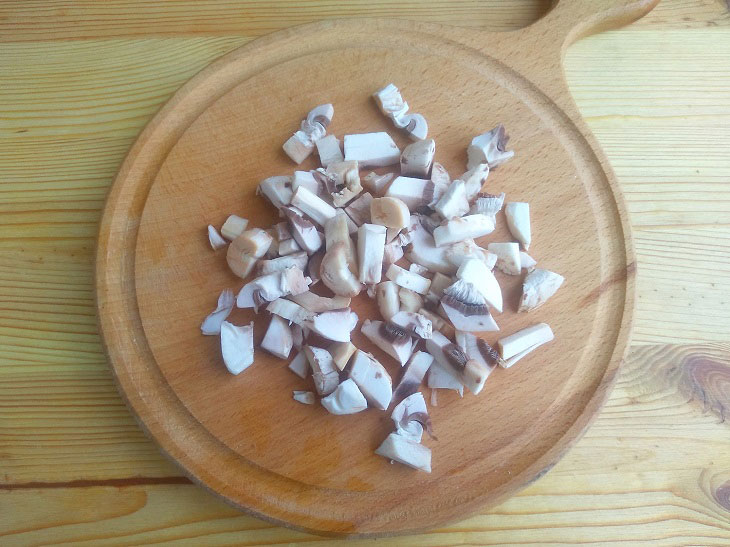 2. Peel the onion from the husk, chop.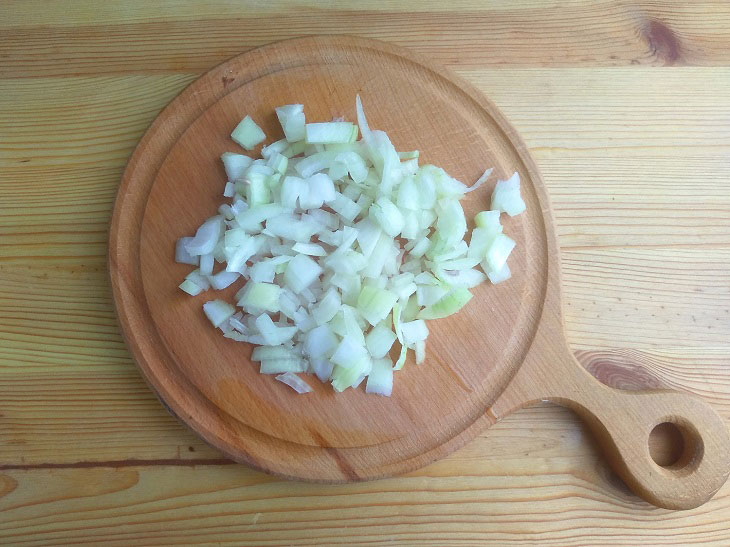 3. Fry the mushrooms with onions in a pan with oil until transparent. Cool down.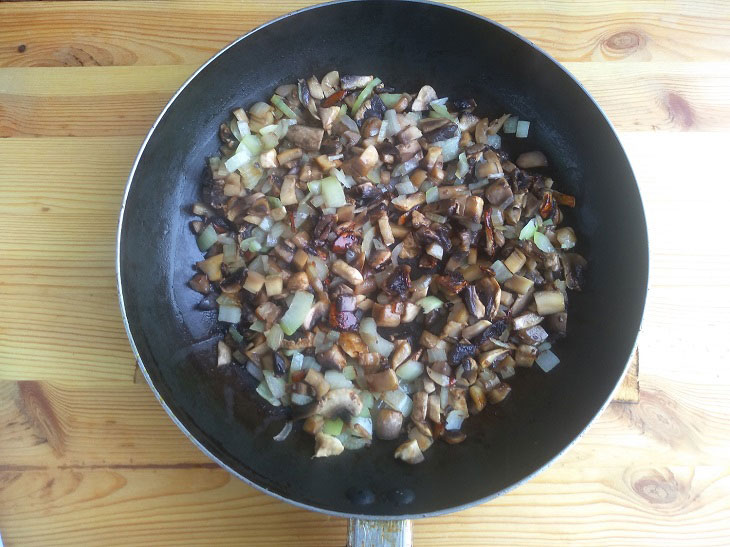 4. Boil the chicken quarter in salted water, cool in the broth. Cut the pulp into small cubes.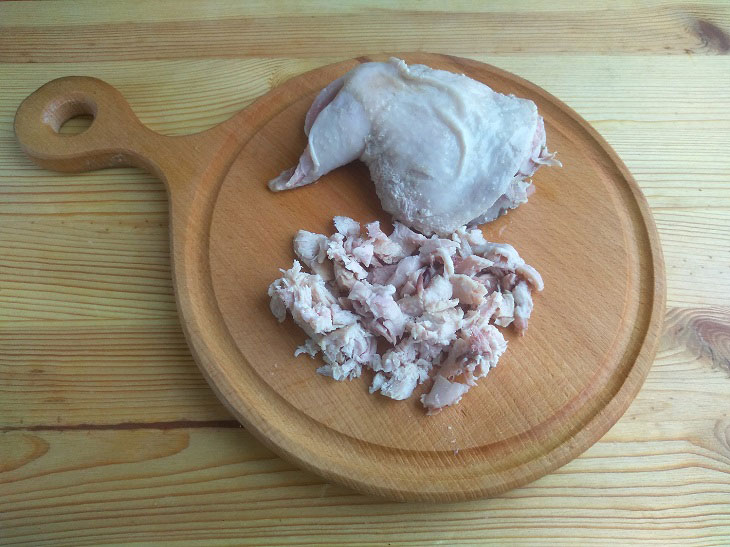 5. Cucumber cut into cubes with a side size of 5-7 mm.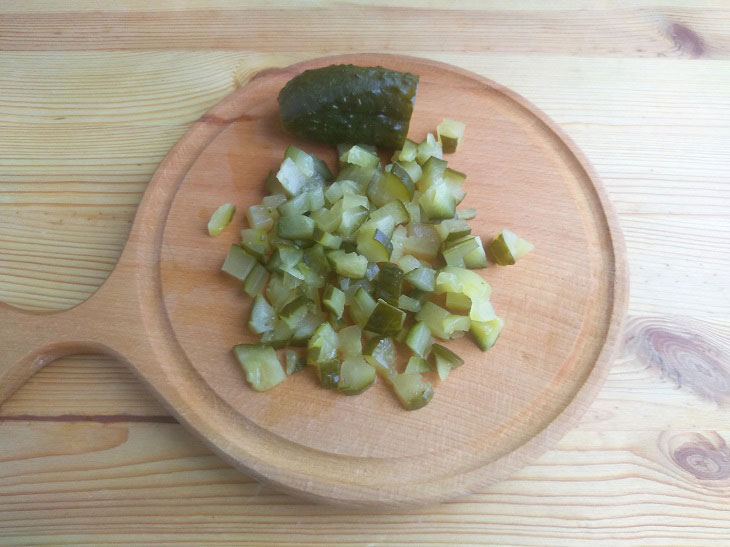 6. Boil carrots, chop them with a vegetable cutter. Place the carrot cubes in a salad mixing bowl.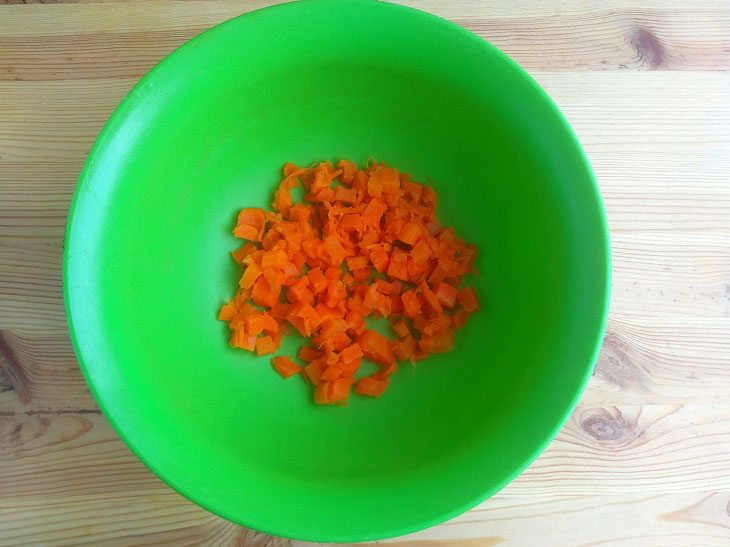 7. Grind boiled potatoes in the same way. Place prepared ingredients in a bowl.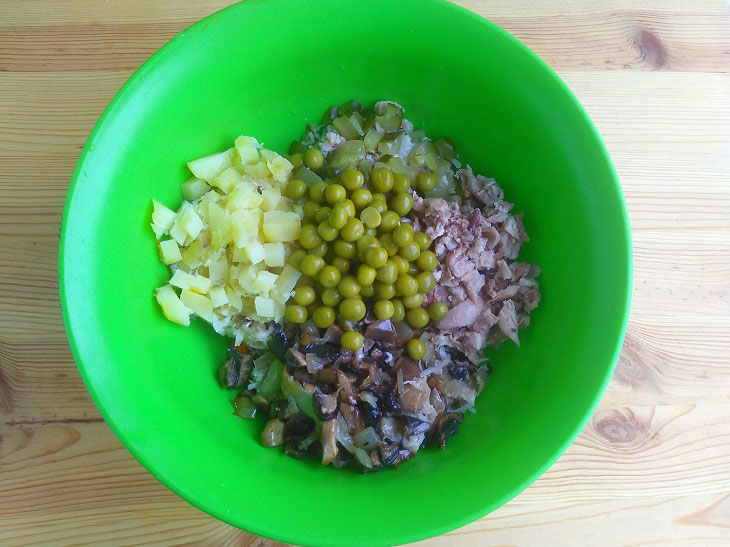 8. Enter mayonnaise, salt and pepper.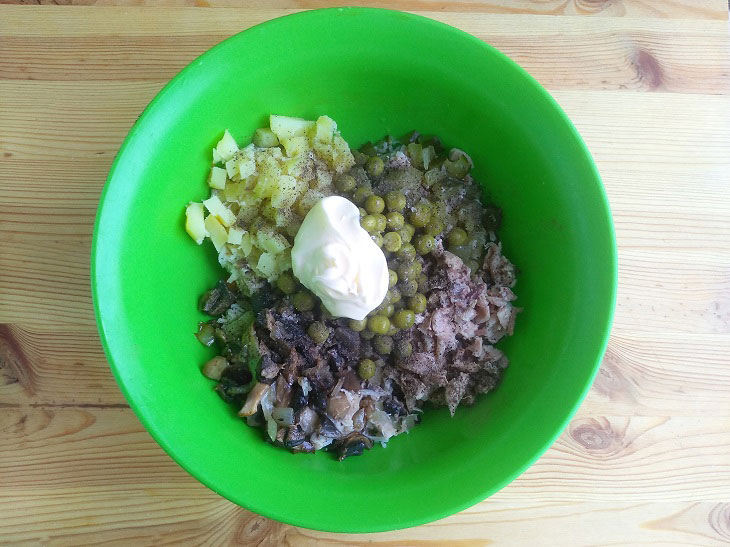 9. Install the split ring on the serving plate, put the salad. Seal it, leave it in the refrigerator for 30 minutes.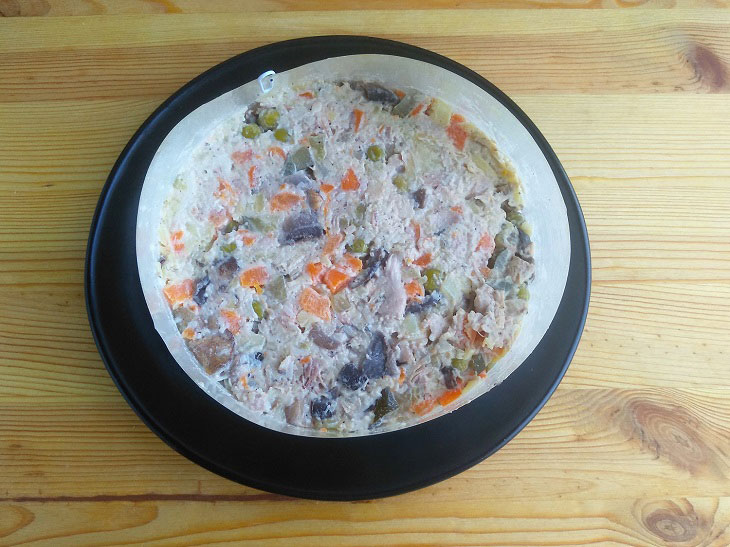 10. Remove the ring. Grate the mozzarella on a fine grater, spread evenly over the entire salad.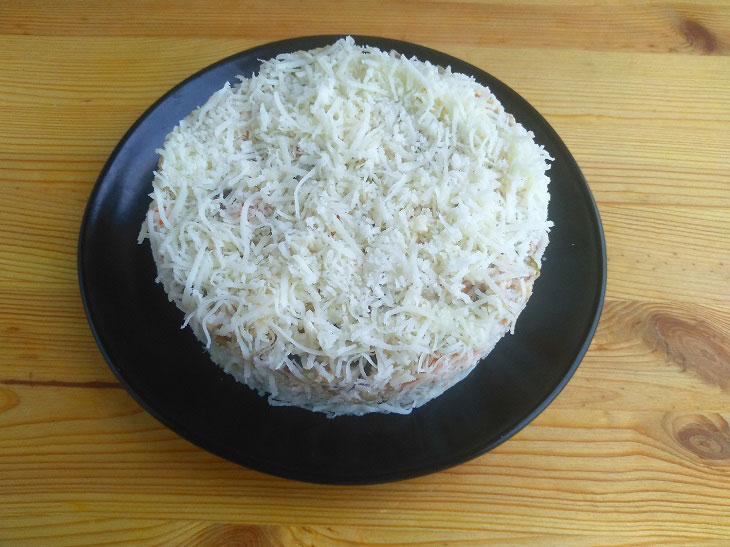 11. Boil the eggs and cut into slices about 6 mm thick, put on the salad.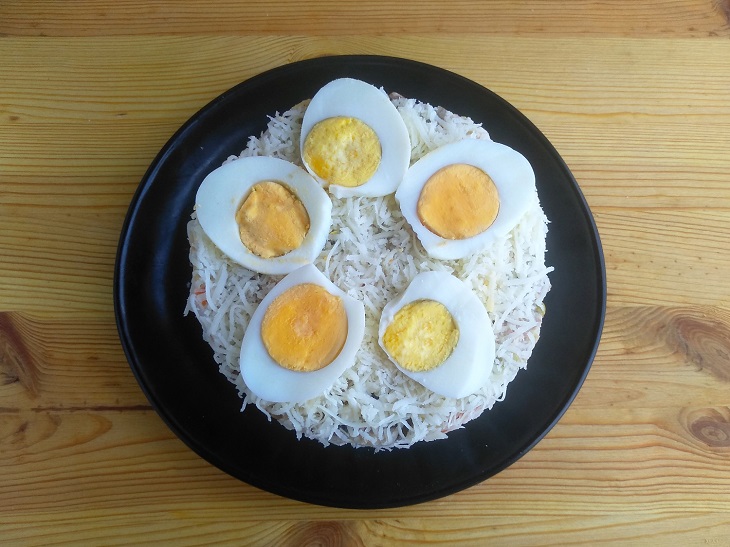 12. Cut out "caps" and "mouths" from red bell pepper. Lay out the "eyes" – juniper peas.
Leave the finished Santa Claus salad at room temperature for half an hour and serve.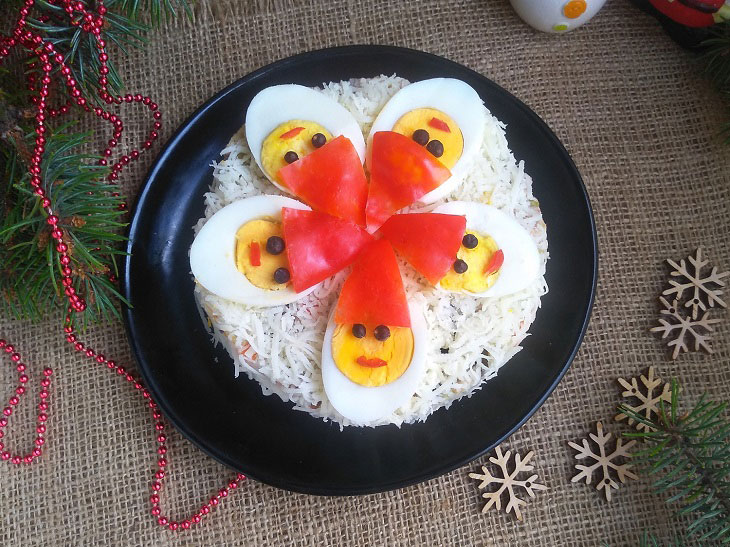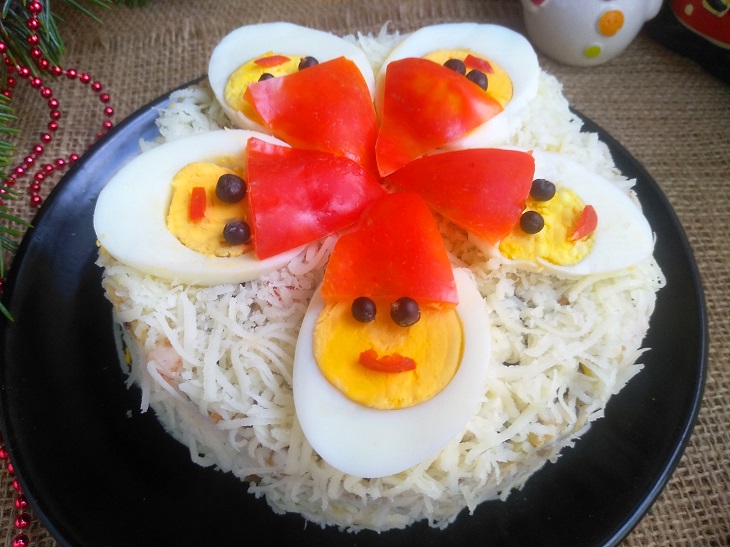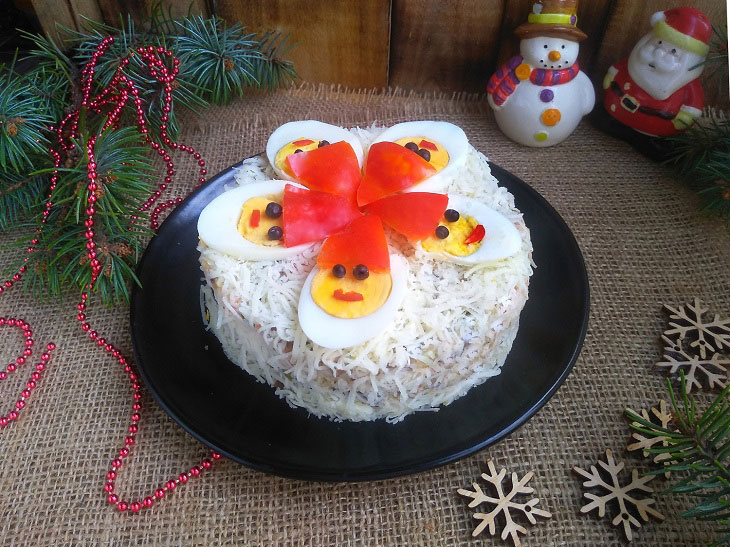 Enjoy your meal!