Salad "Men's Tears" is a delicious dish that can be prepared on the festive table or for dinner. For its preparation, boiled chicken fillet, Korean-style carrots, forest mushrooms, chicken eggs and delicious processed cheese are used.
You can serve this salad without a side dish, as it is quite satisfying. Well, or you can, of course, cook pilaf or regular mashed potatoes. This salad goes well with anything. Korean-style carrots can be cooked at home, or you can buy ready-made ones at any grocery store. In order to cook it at home, just grate it on a special grater and add the necessary spices, it will do: ground coriander, pepper, salt. You also need to add vinegar and vegetable oil, it is better that it is odorless.
Ingredients:
Carrots in Korean – 100 g.
Chicken homemade eggs – 3 pcs.
Processed cheese – 1 pc.
Chicken fillet – 100 g.
Fried forest mushrooms with onions (you can use champignons or oyster mushrooms) – 100 g.
Mayonnaise 67% fat – 1 tbsp. l.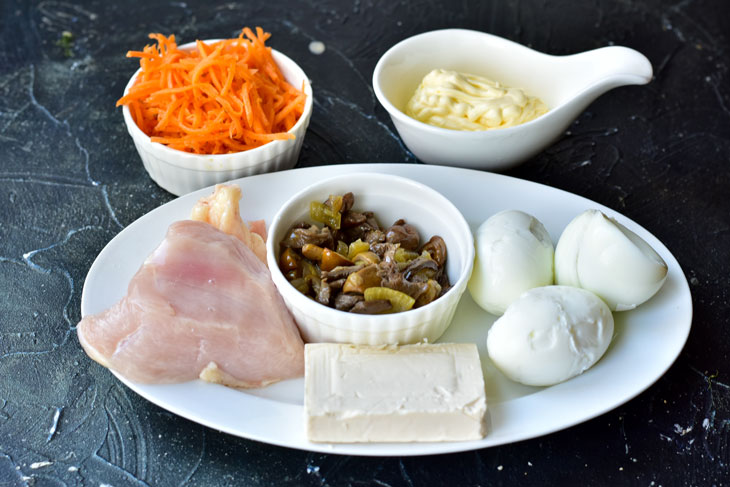 Cooking:
1. Grate boiled chicken eggs, just peel them first. Do the same with melted cheese.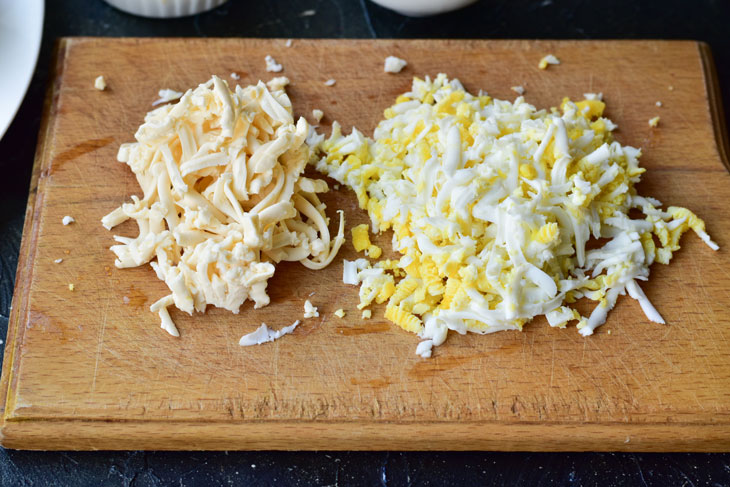 2. Tear the boiled chicken fillet into pieces of the same size.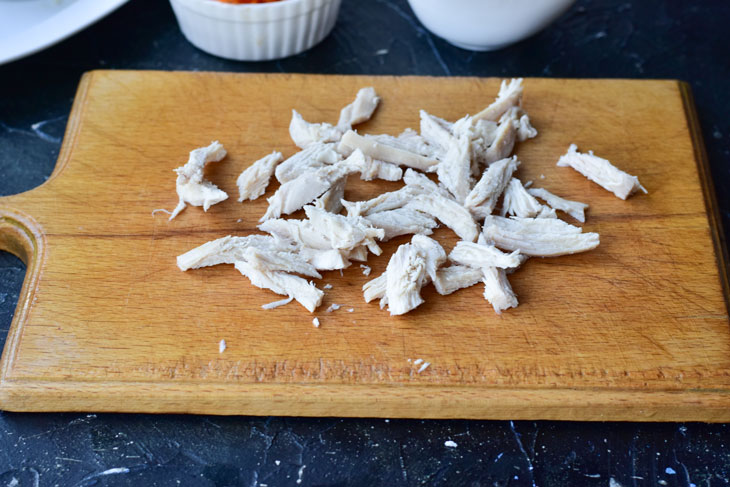 3. On a beautiful and large dish, put a forming metal ring closer to the edge. Lay out the chicken fillet.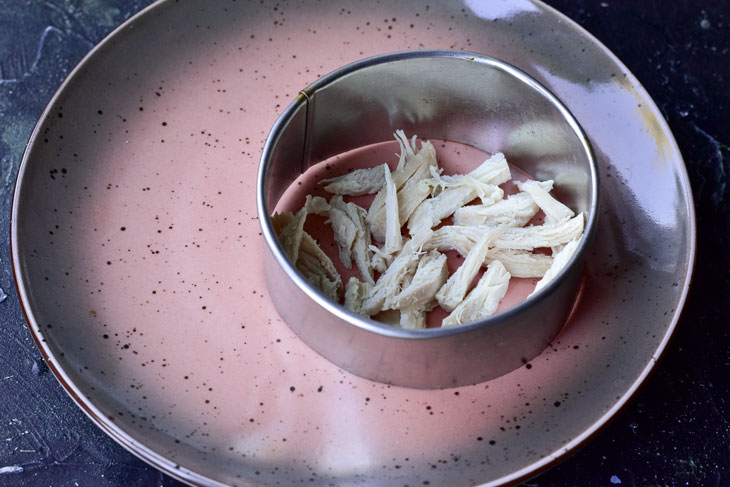 4. Then lay out the fried forest mushrooms with onions.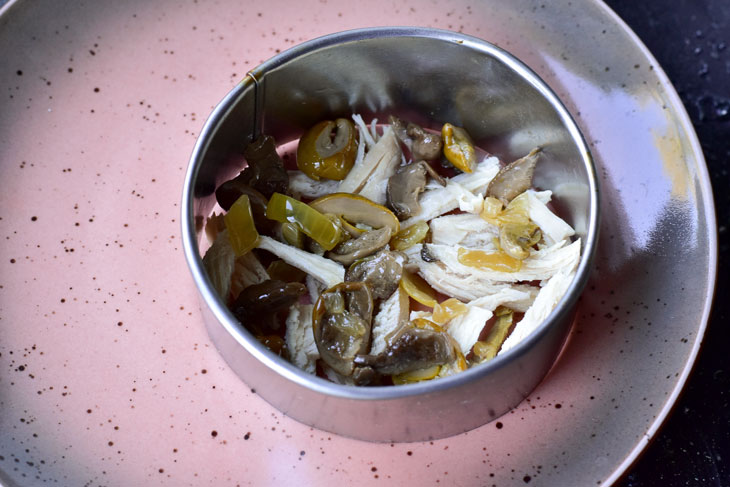 5. Lubricate with mayonnaise.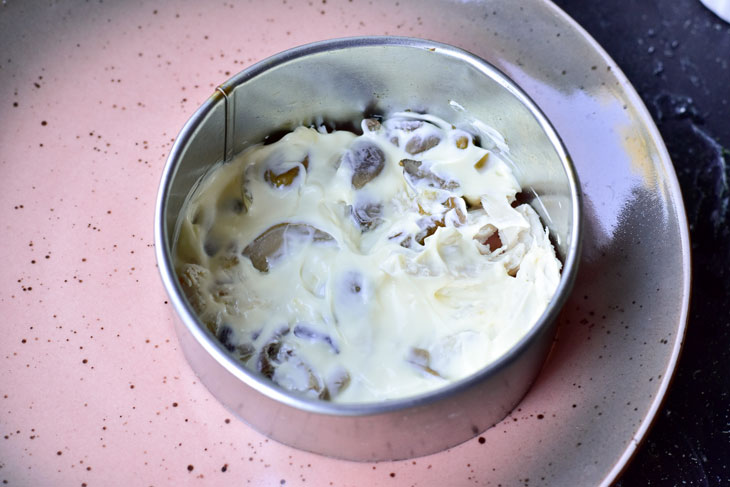 6. Then lay out the carrots in Korean.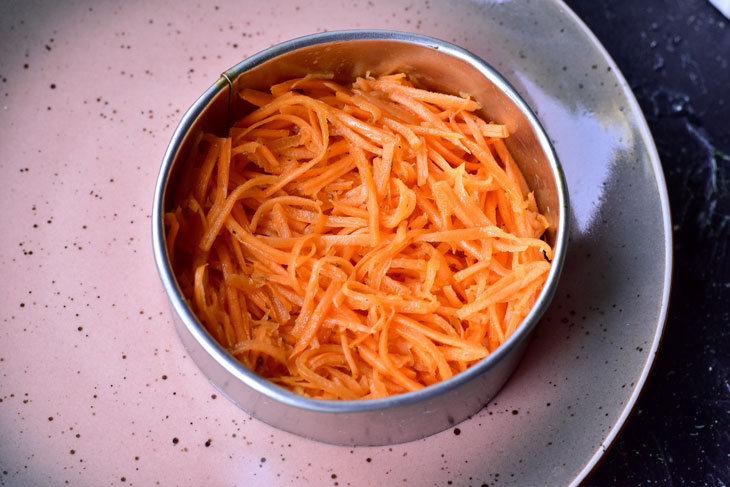 7. Lubricate with mayonnaise. After that, lay out the grated processed cheese.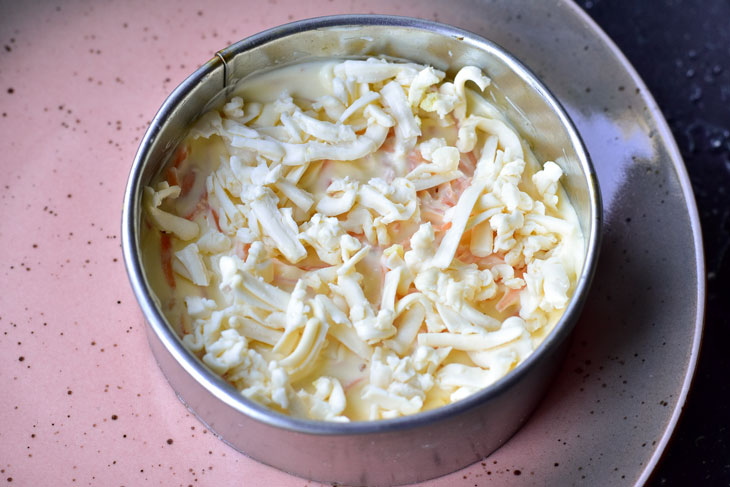 8. Put the grated chicken eggs in the last layer.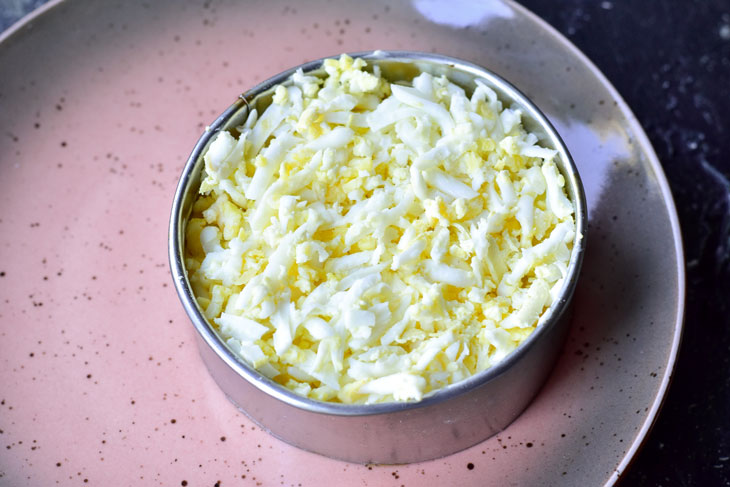 9. Carefully remove the metal ring.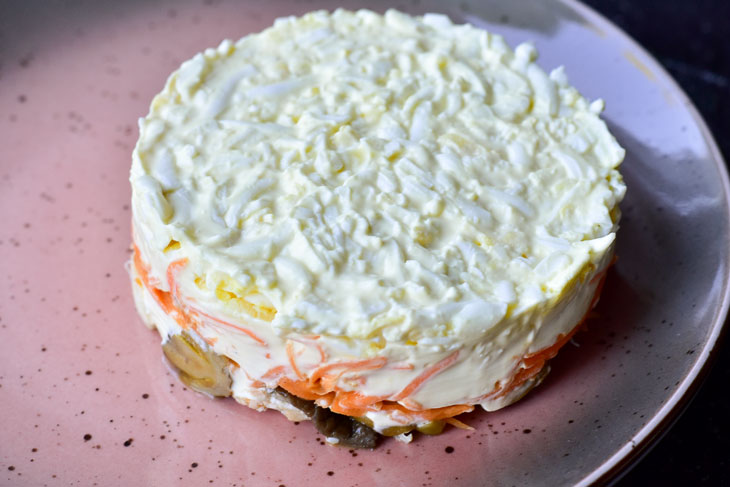 10. Decorate the finished salad "Men's Tears" with greens and any frozen berries for a more spectacular and original look.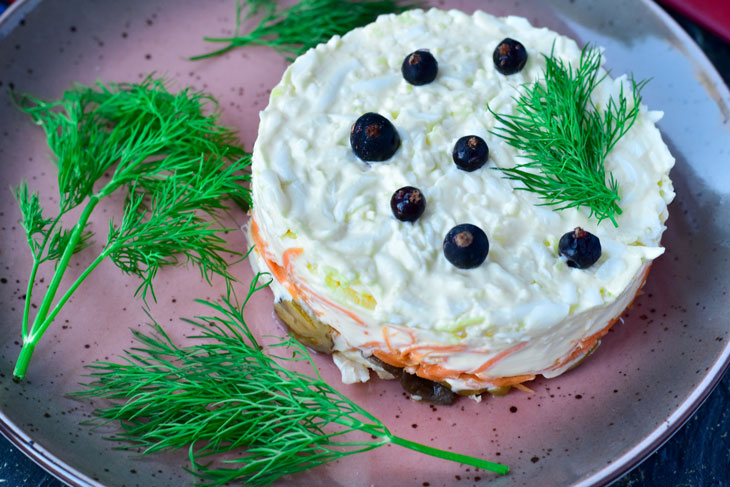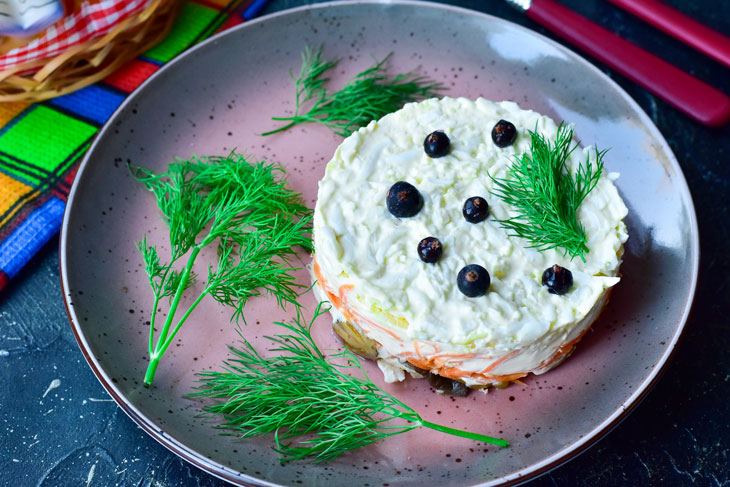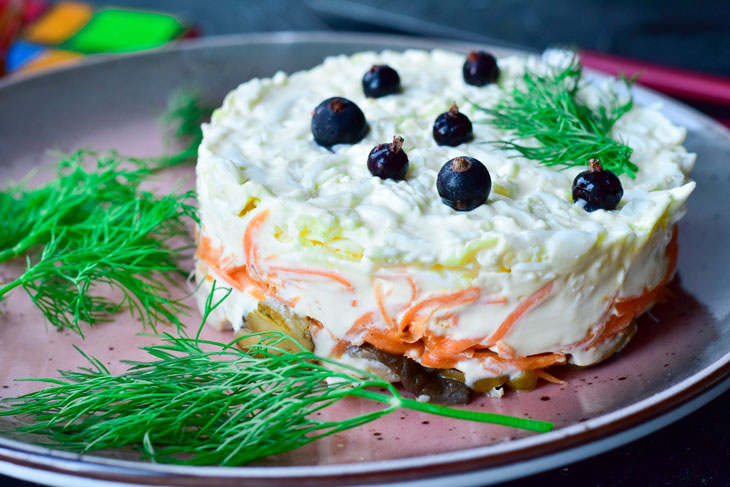 Enjoy your meal!