Cooking salad "Mermaid" with squid and chicken. This version of the salad is very tasty and original. We will use marinated squids, the chicken can be pre-boiled or baked. Among other things, add an apple and a little pickled onion to the salad. All the ingredients are perfectly combined to taste with each other and give just a gorgeous result. Believe me, your guests will definitely not refuse an extra portion of such a salad. So let's get started.
Ingredients:
Marinated squid – 80 g.
Chicken fillet (baked) – 150 g.
Onion – 0.5 pcs.
Apples – 1 pc.
Salt, pepper – to taste.
Lemon juice – 1 tbsp. l.
Mayonnaise – 1 tbsp. l.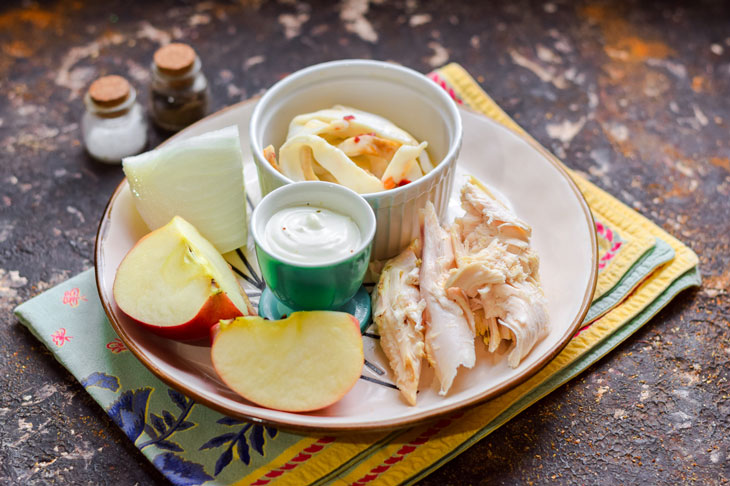 Cooking:
1. Cut the squid into small pieces.
Squids can be used not only pickled, but also boiled.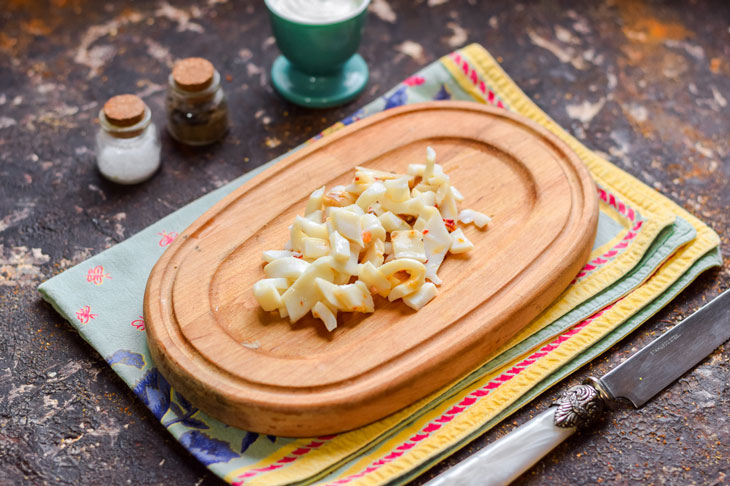 2. Chicken fillet also cut into small pieces.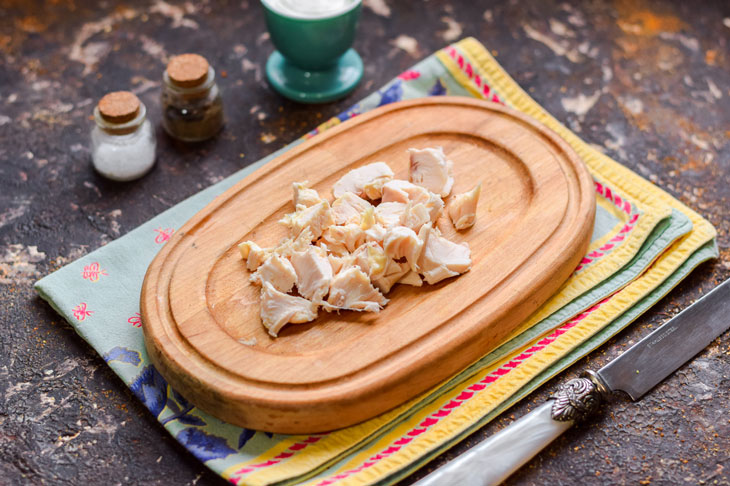 3. Rinse and dry the apple, cut the apple into small slices or cubes.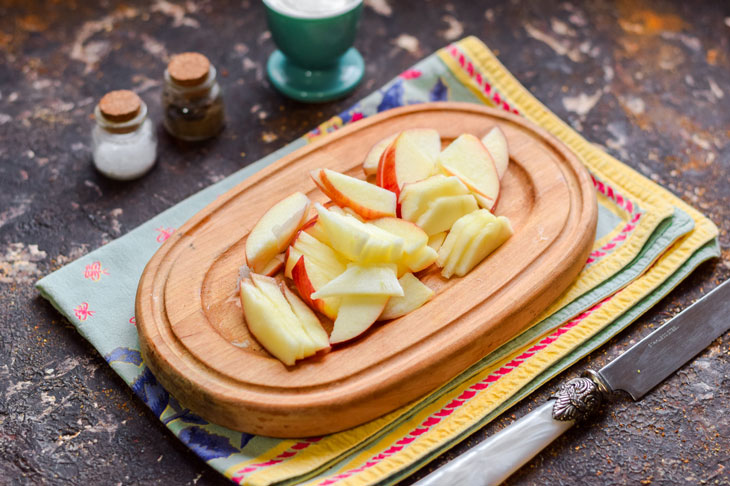 4. Peel and rinse onions, cut into half rings.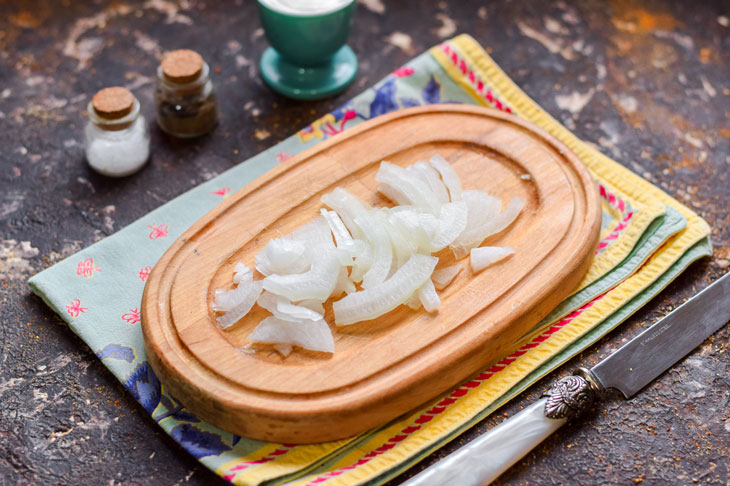 5. Sprinkle the onion with lemon juice, sprinkle with salt and pepper. Marinate the onion for 5 minutes.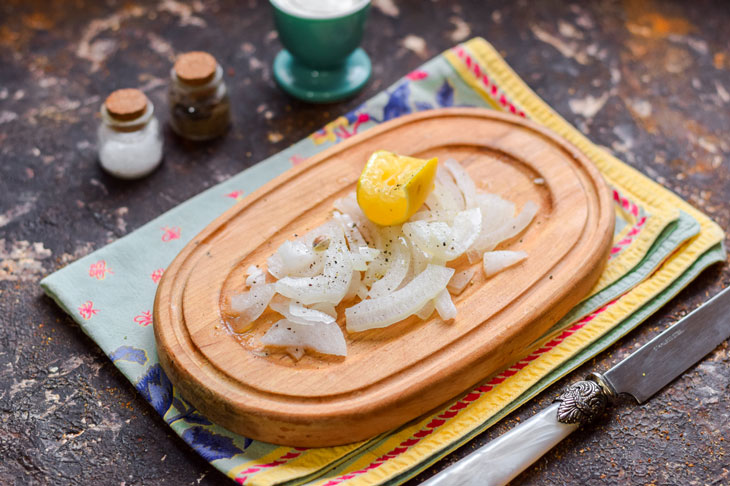 6. Combine all prepared ingredients in a salad bowl.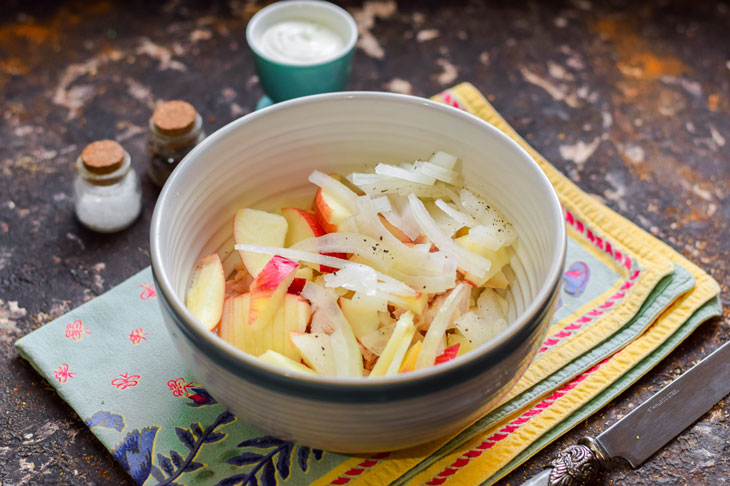 7. Dress the salad with mayonnaise. If desired, mayonnaise can be replaced with a lighter dressing to your taste.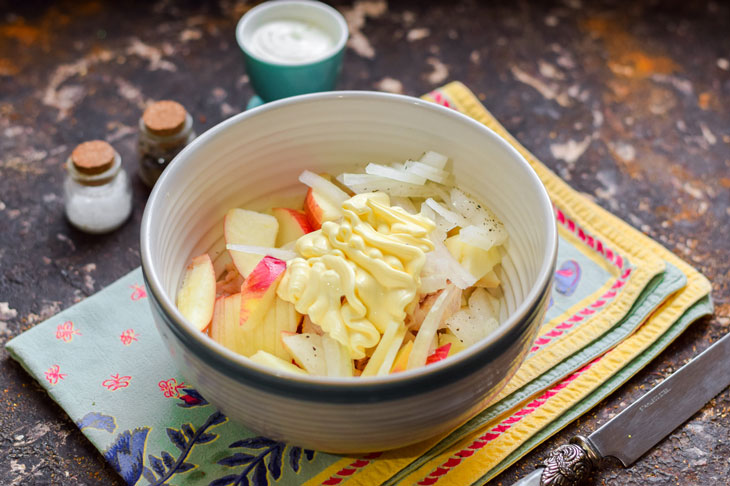 8. Mix the ingredients and take a sample, adjust the taste and serve the salad to the table.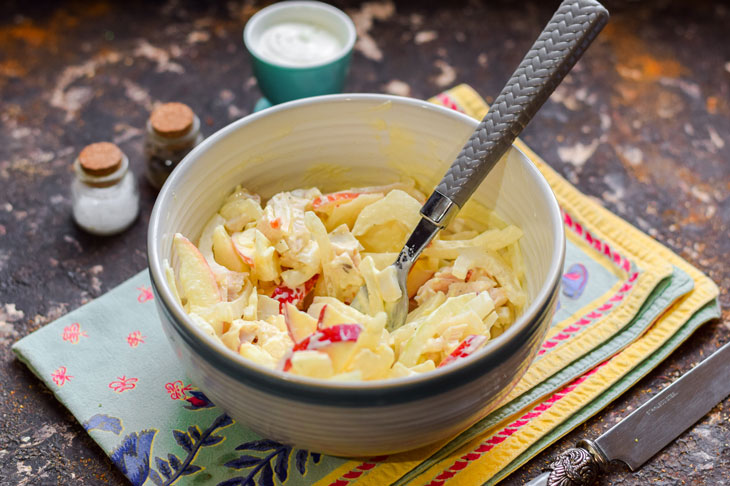 Salad ready.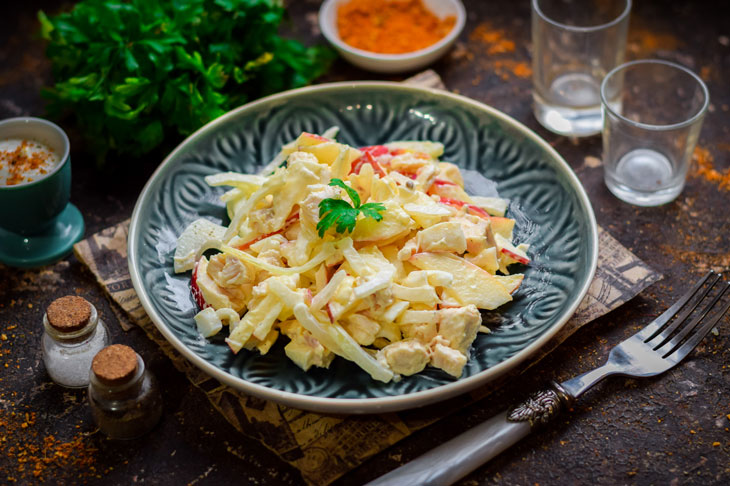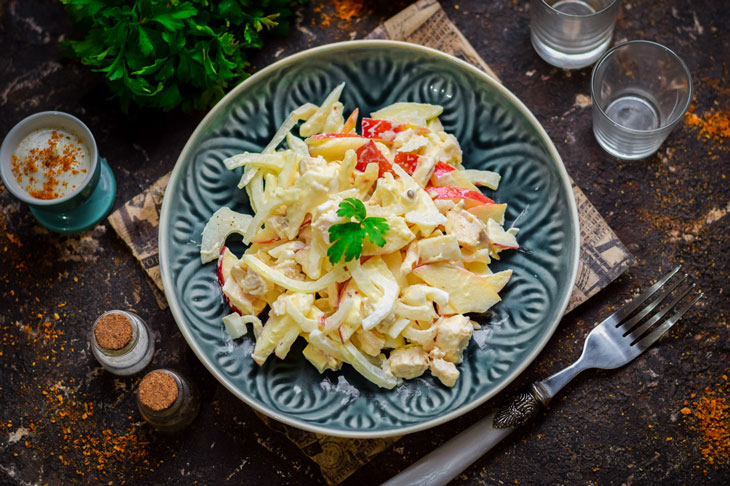 Enjoy your meal!