Salad "Viennese" from young cabbage is a spring salad, which is distinguished not only by its excellent taste, but also turns out to be healthy. It can also be safely attributed to budget dishes and recipes that are prepared in just 10 minutes.
To prepare the Viennese salad, you should purchase young cabbage and fresh cucumbers. When choosing the first ingredient, you should give preference to the cabbage, which will be green and fresh. Its leaves should in no case be sluggish. The same applies to fresh cucumber, it also should not be soft or sluggish in appearance.
Ingredients:
Young cabbage – ¼ part.
Fresh cucumber – ½ pc.
Boiled sausage – 100 g.
Mayonnaise – 1 tbsp. l.
Salt – to taste.
Greens – to taste.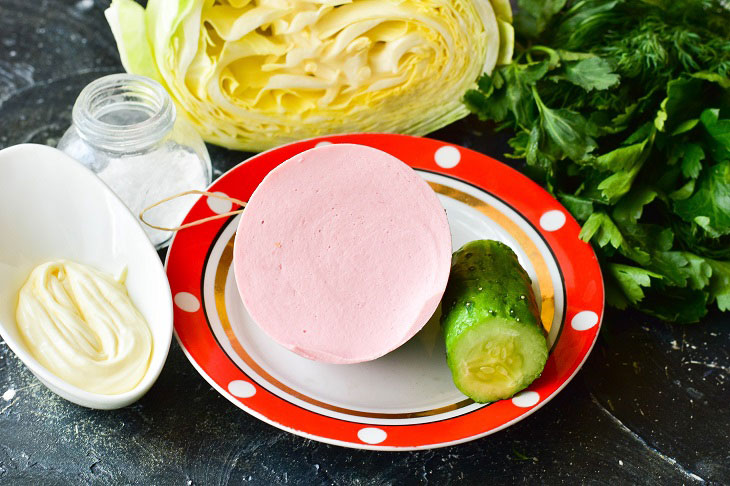 How to cook:
1. Wash fresh cucumber. Cut it in half and cut one part into strips. Save the rest for another salad. Although in general, you can add the whole cucumber to this salad.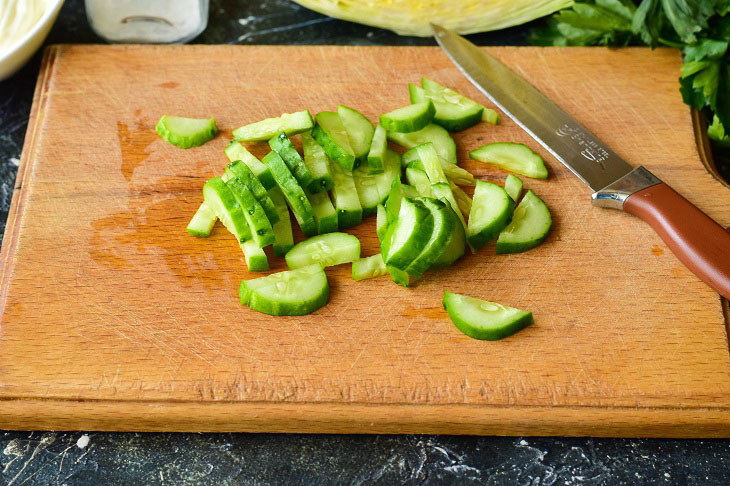 2. Wash young cabbage. If necessary, then remove the top layer of leaves. Cut the cabbage into thin strips. The most convenient way to do this is with a special knife for cutting cabbage. However, with an ordinary knife, this procedure can also be easily handled.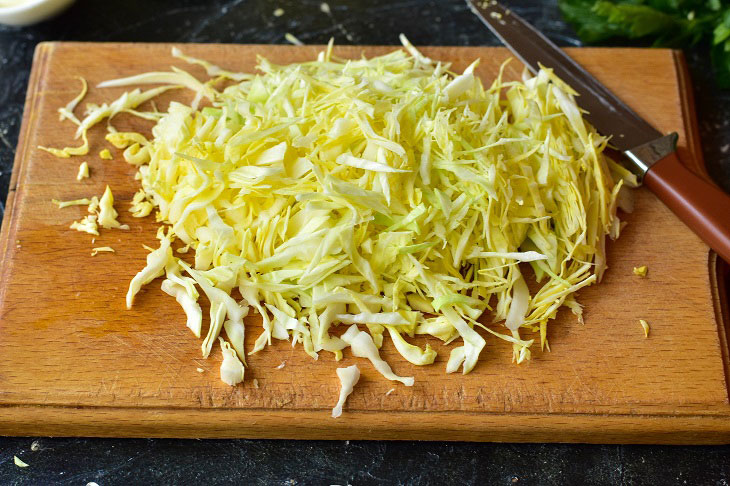 3. Remove the wrapping from the boiled sausage. Cut the sausage into strips too.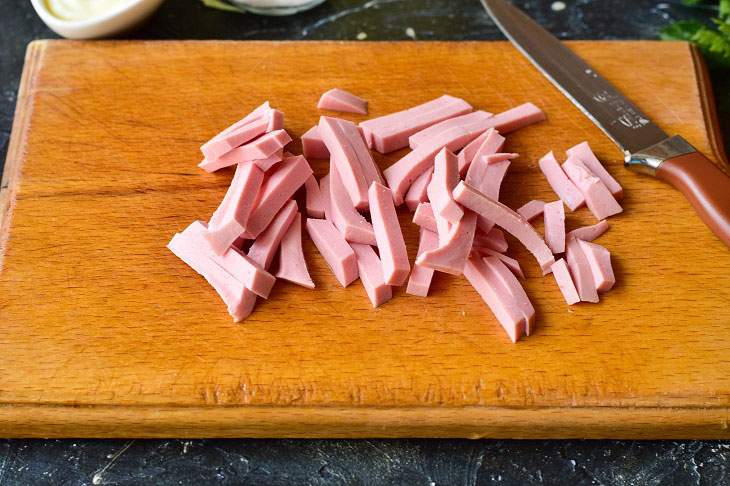 4. Wash the greens, cut it.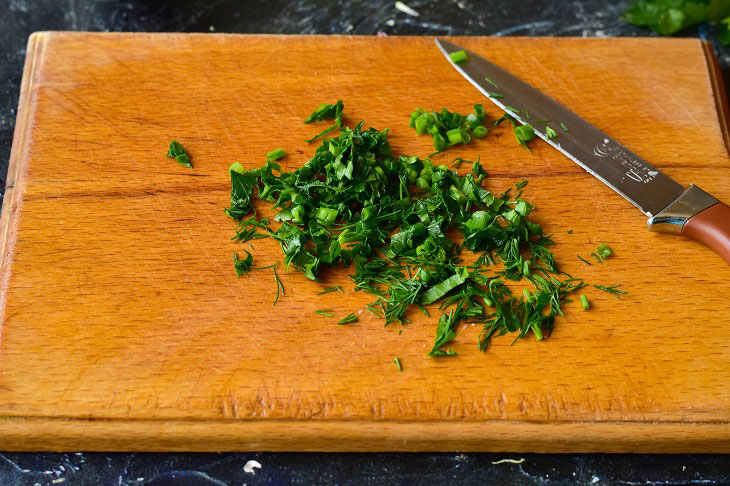 5. Put all the chopped ingredients in a deep bowl. Add salt to taste. You can also add ground black pepper.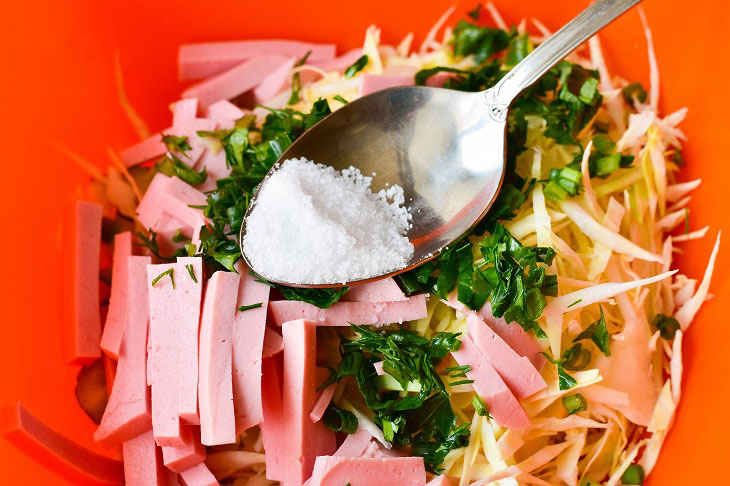 6. After that, add mayonnaise or sour cream.
Mayonnaise can be with any percentage of fat content, but sour cream can be used store or homemade.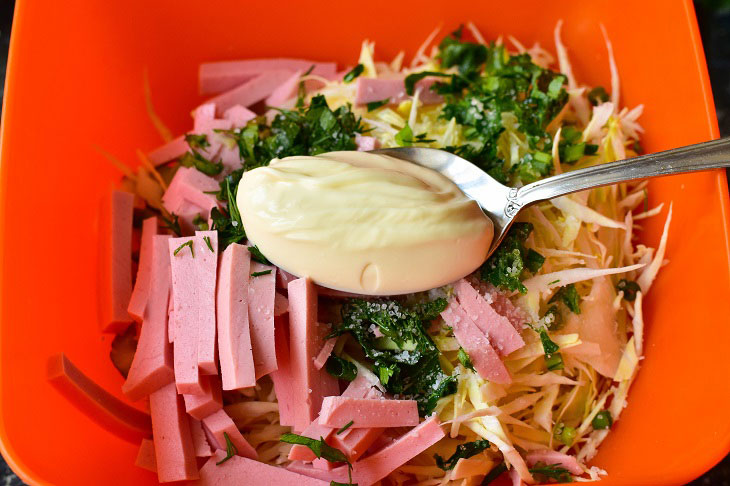 7. Mix the salad very well.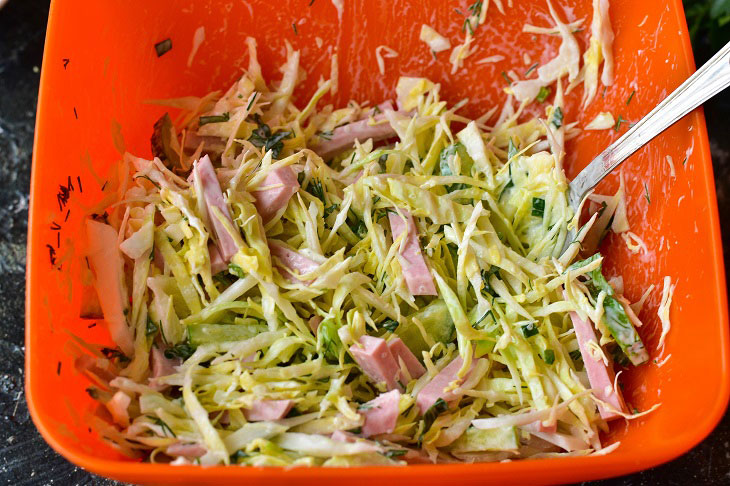 8. Put the salad in a beautiful bowl, decorate it with a sprig of dill and serve.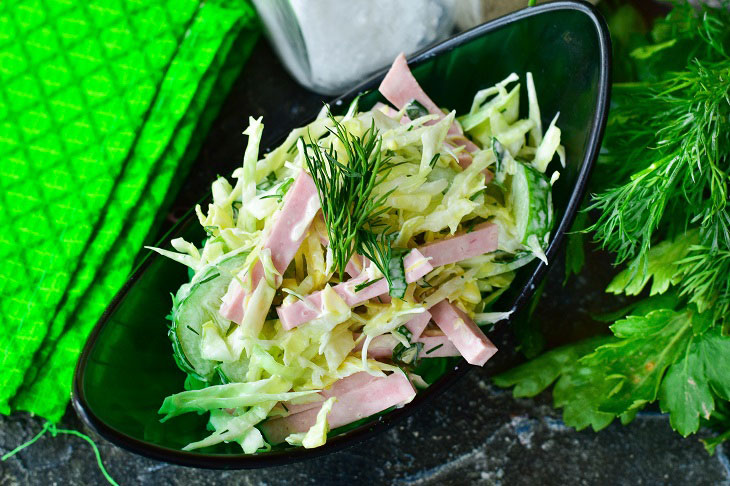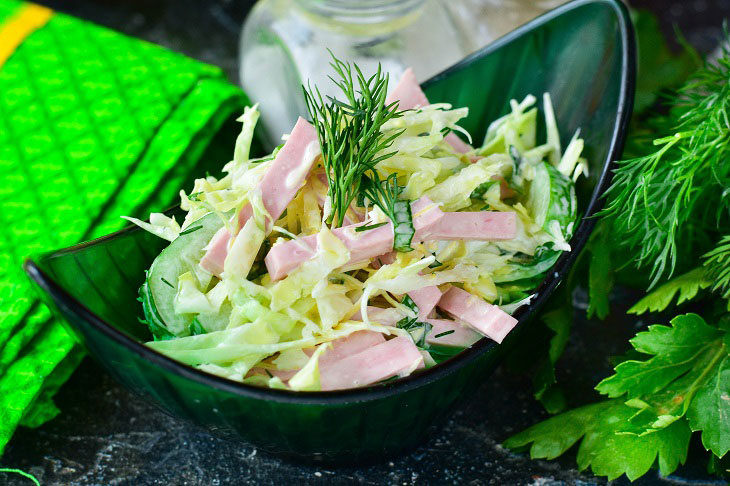 Enjoy your meal!