Salad "Mexico" – as simple as possible to prepare, but this does not make it any less tasty. On the contrary, the taste of the dish is piquant and original. Serve it for lunch or dinner with any side dish.
If you are preparing such a salad for the first time, you will not regret it. If you're hosting a gala dinner, surprise your guests with a new dish. The essence of the salad is a combination of juicy vegetables and smoked sausage. The taste is bright, memorable, the main thing is to buy a high-quality sausage of the highest grade, which will decorate the dish with its bright aroma. In addition to sausage, you will need sweet peppers, juicy tomatoes, onions and pickles. Cheese is also added to the salad. The dish turns out to be nutritious and, in principle, can replace any side dish.
Ingredients:
Smoked sausage – 180 g.
Pickled cucumbers – 80 g.
Tomatoes – 80 g.
Onion – 50 g.
Apple cider vinegar – 2 tbsp. l.
Sugar – 0.5 tsp.
Sweet pepper – 70 g.
Hard cheese – 50 g.
Mayonnaise – 70 g.
Salt, black pepper – to taste.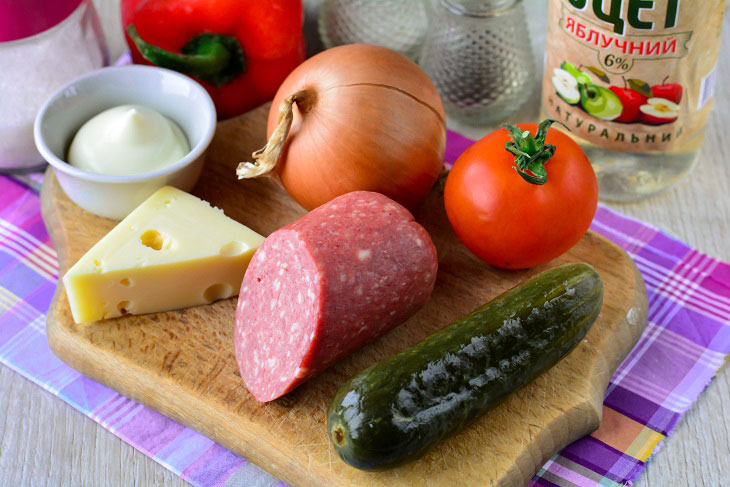 How to cook:
1. Peel and rinse the onion under running cold water, then cut into half rings.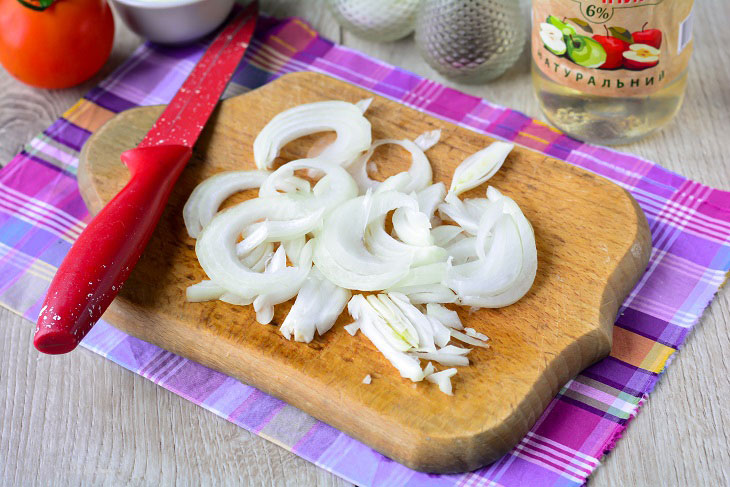 2. Pour onion with water (about 150 g), add sugar and a pinch of salt, pour in apple cider vinegar and mix. Leave to marinate for 10-15 minutes.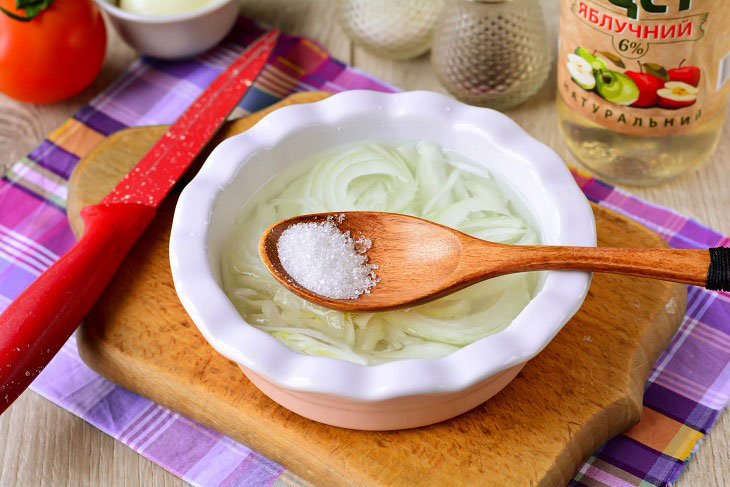 3. In the meantime, clean the sausage from the film, cut the product into strips.
Servelat or salami is ideal for the recipe.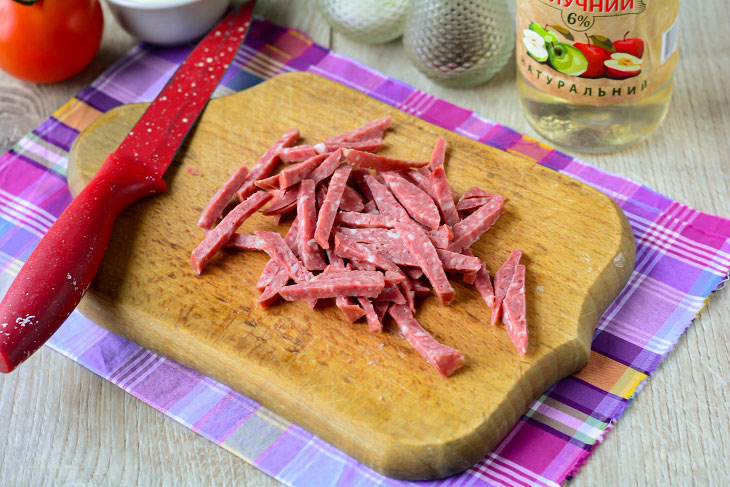 4. Grate hard cheese.
Take any cheese you have in your fridge.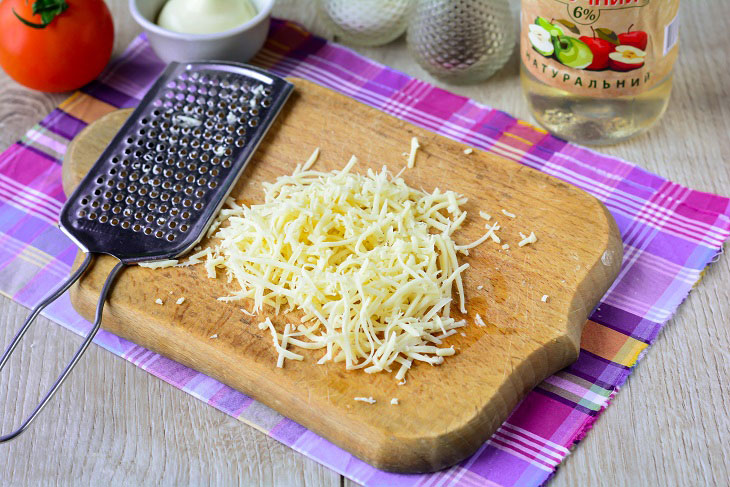 5. Pour the prepared sausage and grated cheese into the container.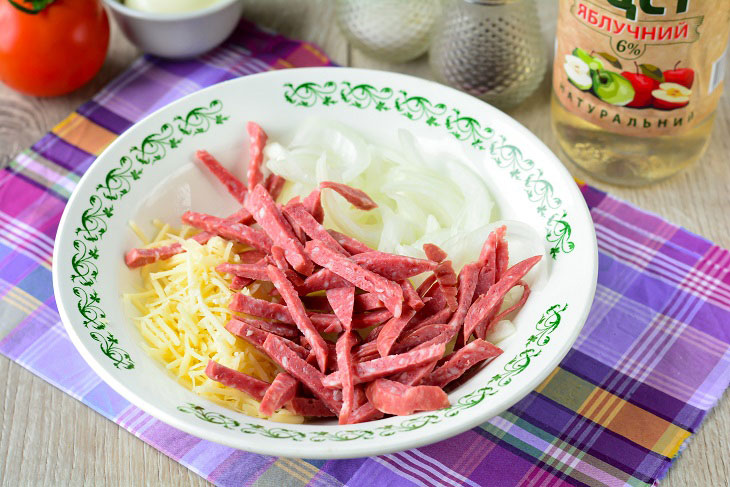 6. Cut pickled cucumbers into medium strips.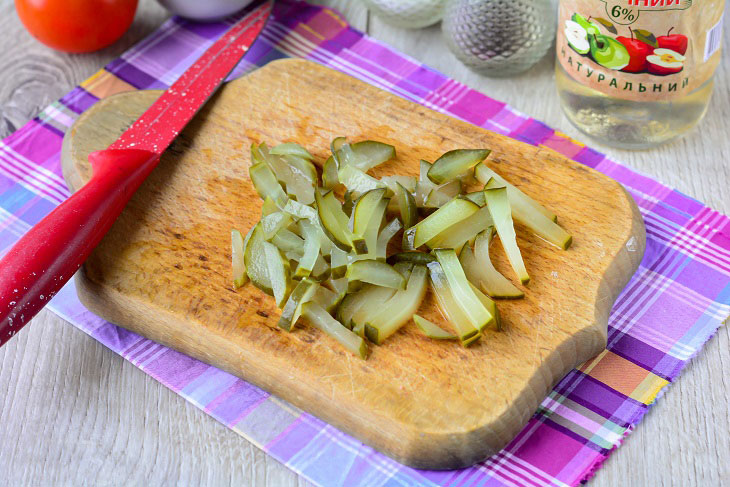 7. Cut the tomatoes also into strips – but not very thin, as the tomatoes are juicy on their own.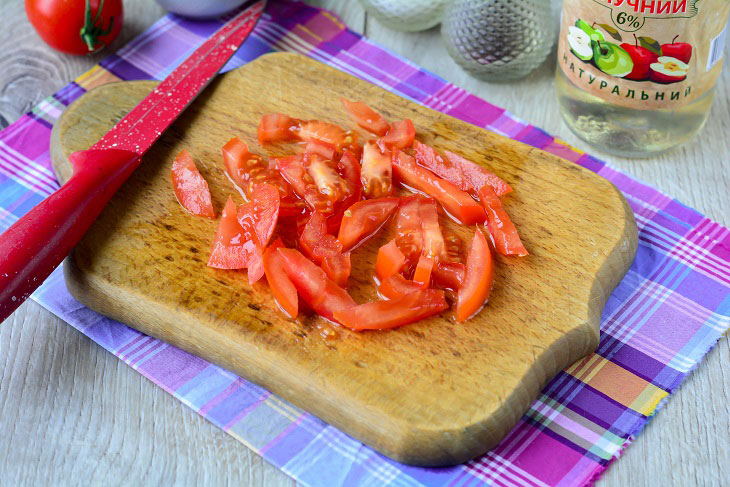 8. Add pickles.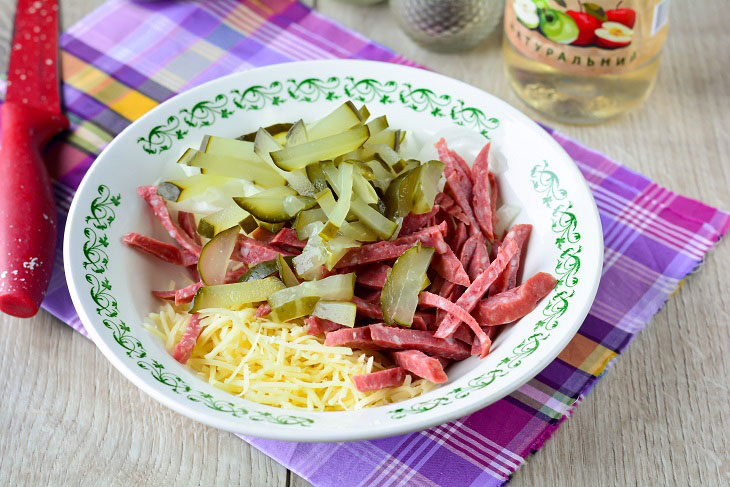 9. Next add the tomatoes.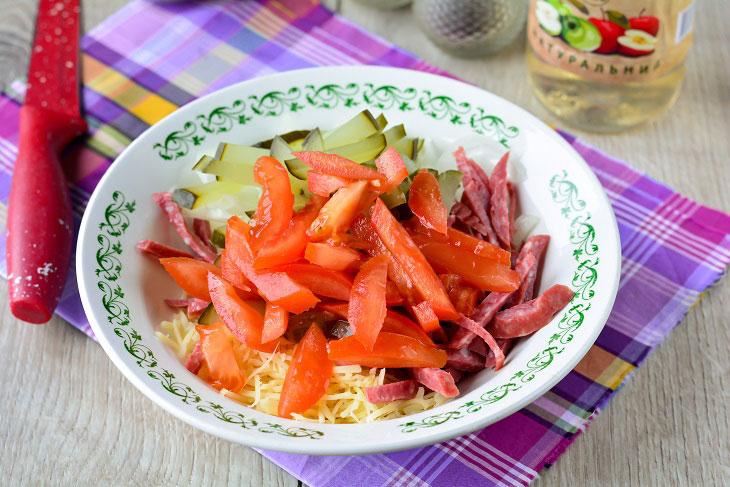 10. Cut the bell pepper into strips and add to the salad. Use any color pepper.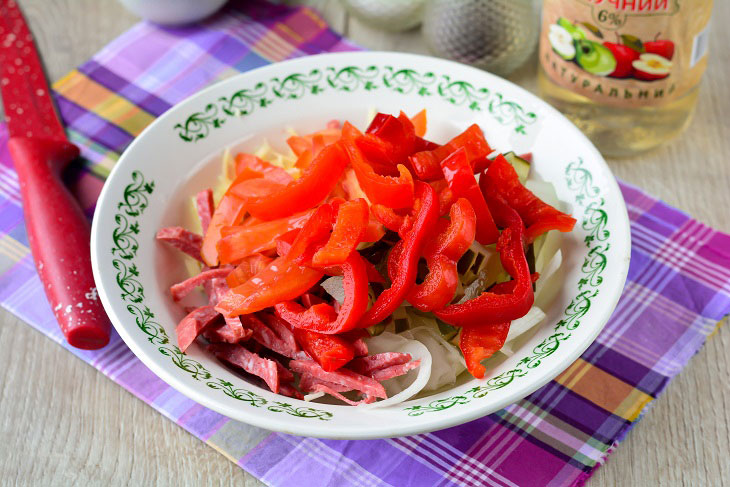 11. Salt and pepper the dish, add mayonnaise and mix.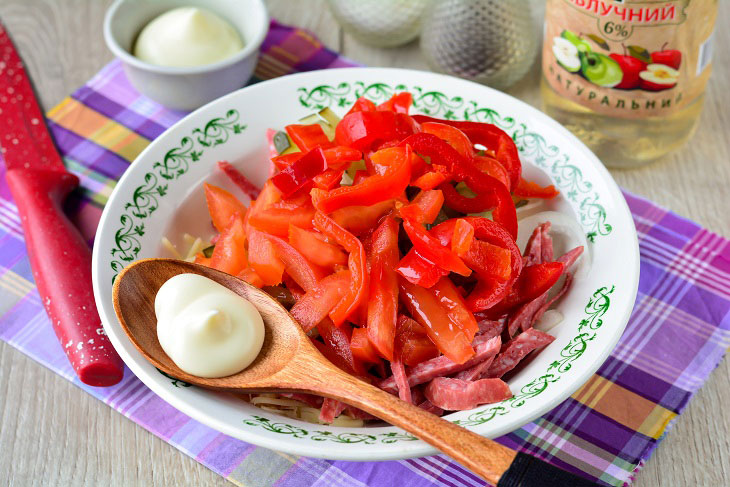 The salad will be juicy, so serve immediately.
A colorful salad will certainly decorate your table.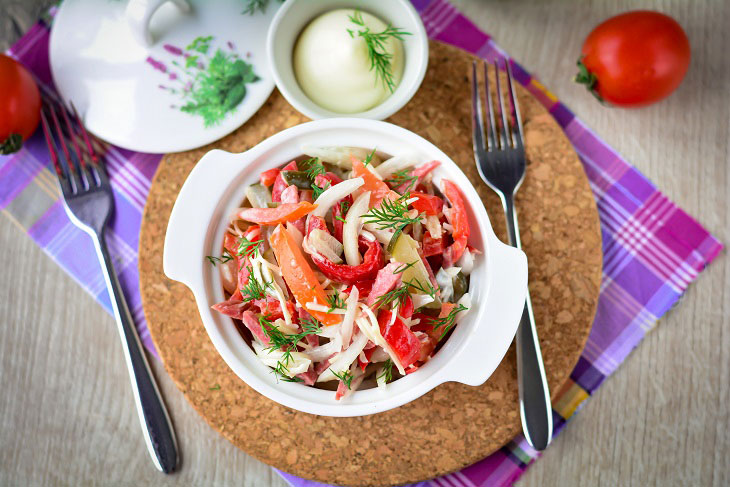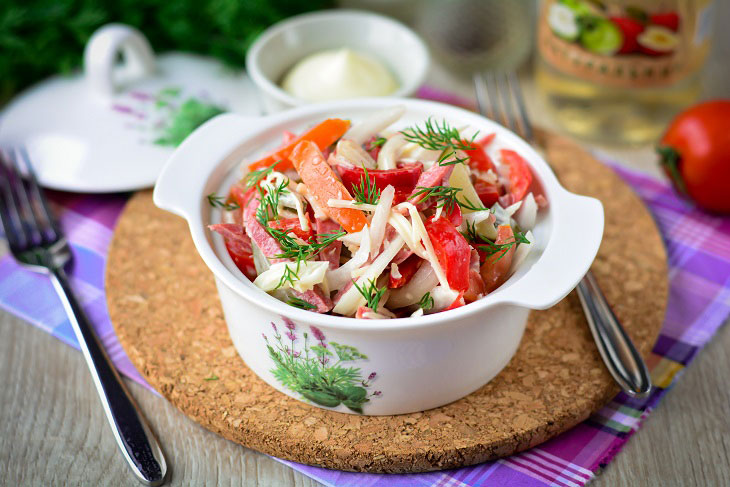 Enjoy your meal!