Salad "Privereda" is worth preparing if all the classic salads are tired, and you want something original and unusual. Cooking it is not at all difficult and quite simple. Of the products, the main ones are crab sticks, fresh carrots and pickled mushrooms, which can be made at home without any problems. Onions, which are added to the dish, add a special piquancy to the salad.
When choosing crab sticks, you should give preference to those of which you are 100% sure of the quality, because the taste of the finished salad will depend on them. It is best to dress the salad with mayonnaise with a high percentage of fat content. But, if you are used to using sour cream for this purpose, then you can safely stop the choice on it, however, the finished snack will taste a little different from such a dressing.
Ingredients:
Crab sticks – 100 g.
Soy sauce – 2 tbsp. l.
Carrot – 1 pc.
Onion – 1 pc.
Egg – 3 pcs.
Salt – a pinch.
Black pepper – a pinch.
Vegetable oil – 40 ml.
Mayonnaise – 0.5 tbsp. l.
Pickled mushrooms – 50 g.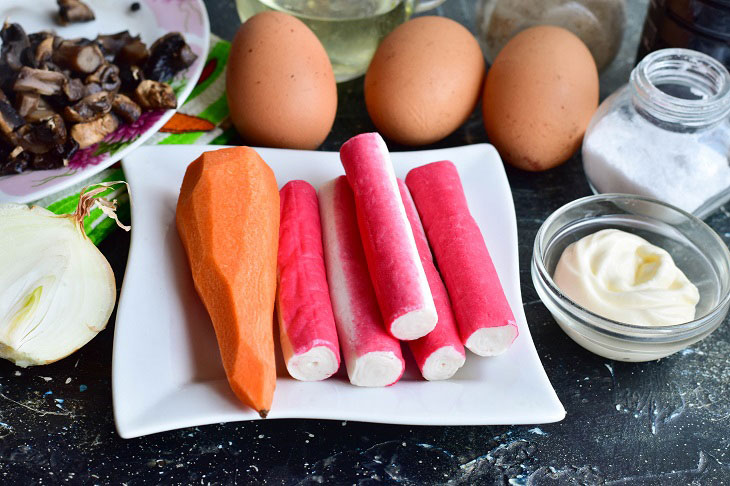 How to cook:
1. Peel the onion and cut it in half. To prepare a salad, you need only one part of it. Cut it into half rings rather thin in thickness.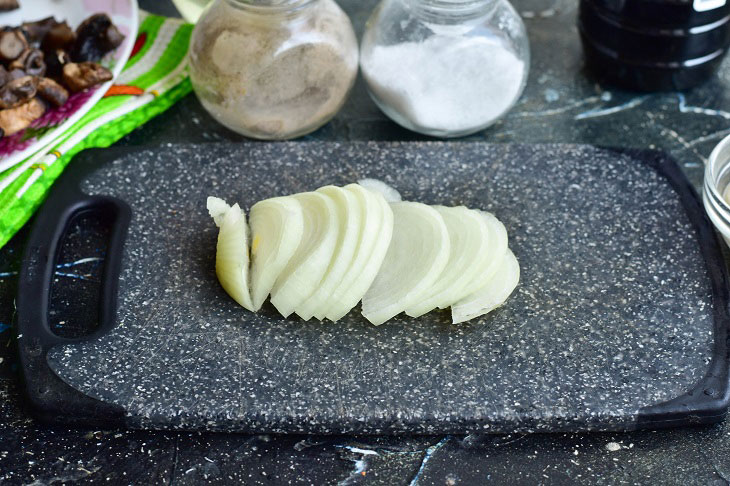 2. Finely chop or grate the carrots.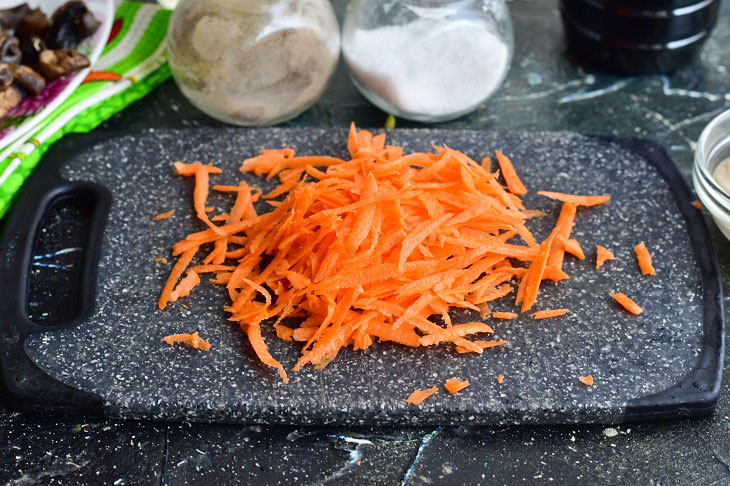 3. Remove the film from the crab, and then chop them in a convenient way.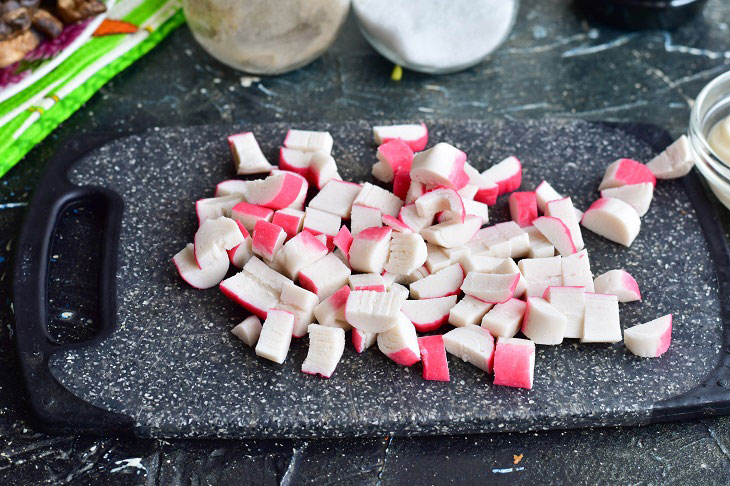 4. Heat vegetable oil in a non-stick frying pan and add vegetables. Fry them over medium heat for 1-2 minutes. Usually this time is enough.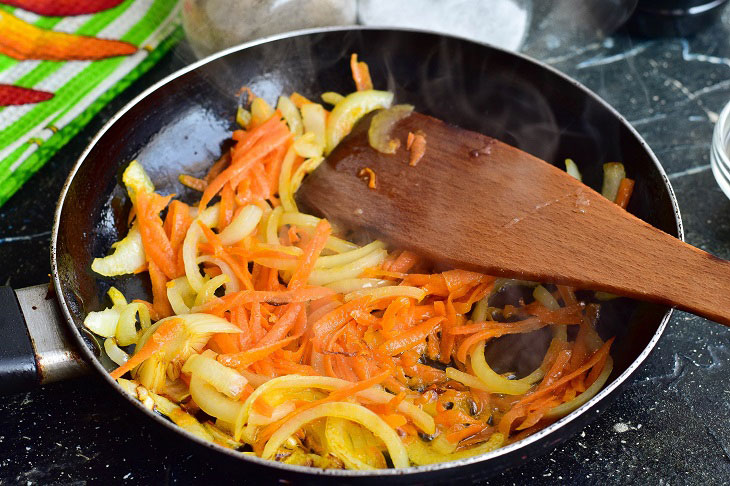 5. Now add soy sauce to them and fry still for 30-40 seconds.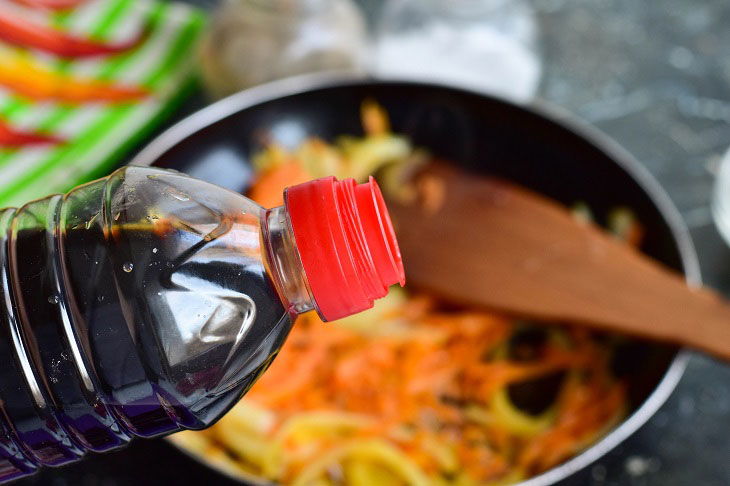 6. At this point, the carrots and onions will change color slightly.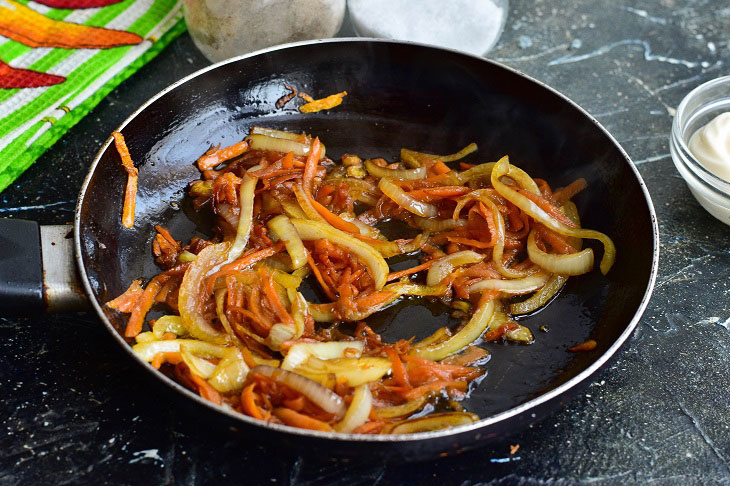 7. Put chopped crab sticks, pickled mushrooms and fried vegetables in a container.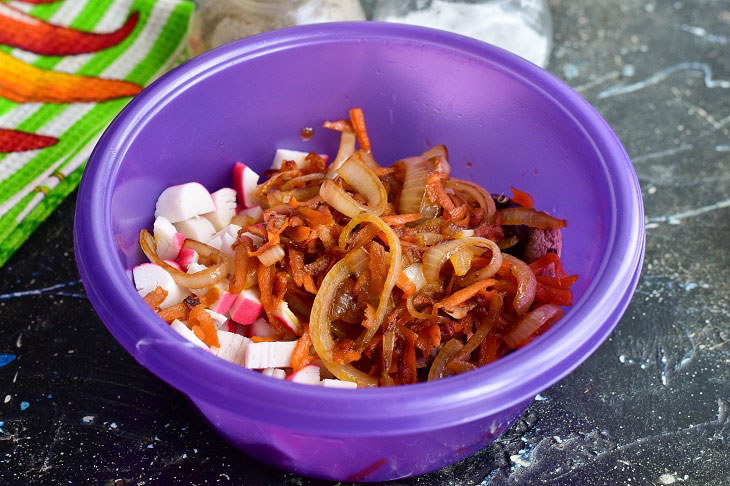 8. Now chop the eggs.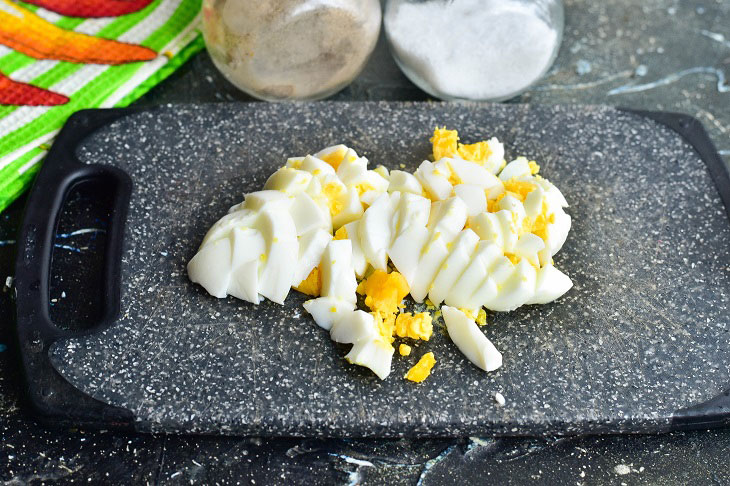 9. Put them in a bowl too. Add salt and pepper.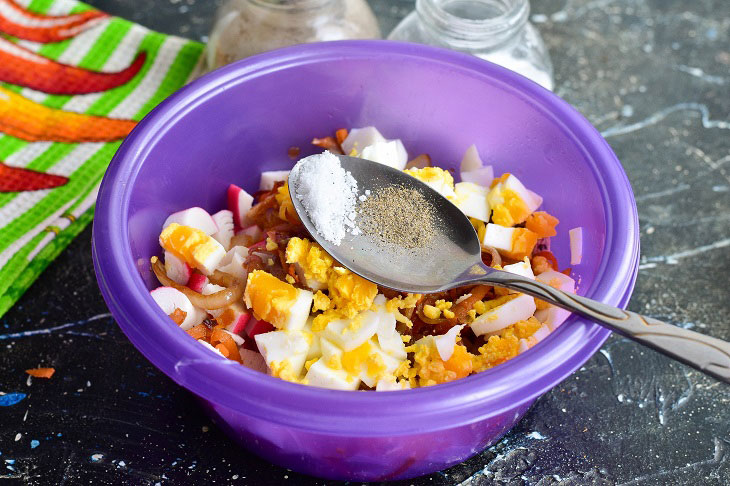 10. Add mayonnaise.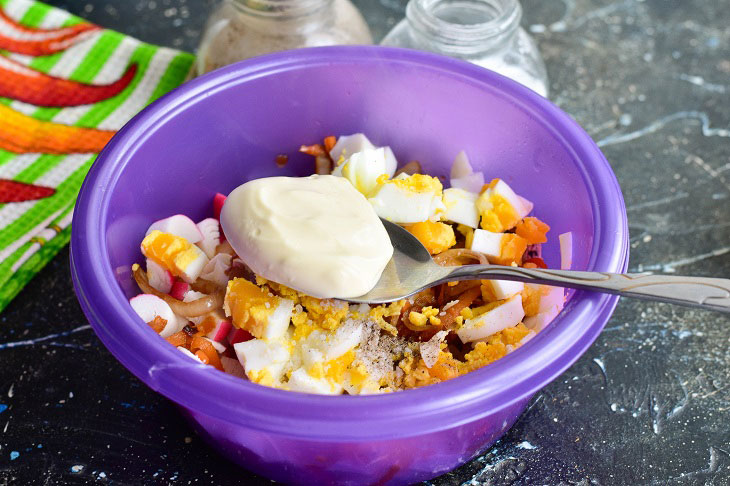 11. Mix everything very well. Put the salad on a flat dish, having previously installed a forming ring on it.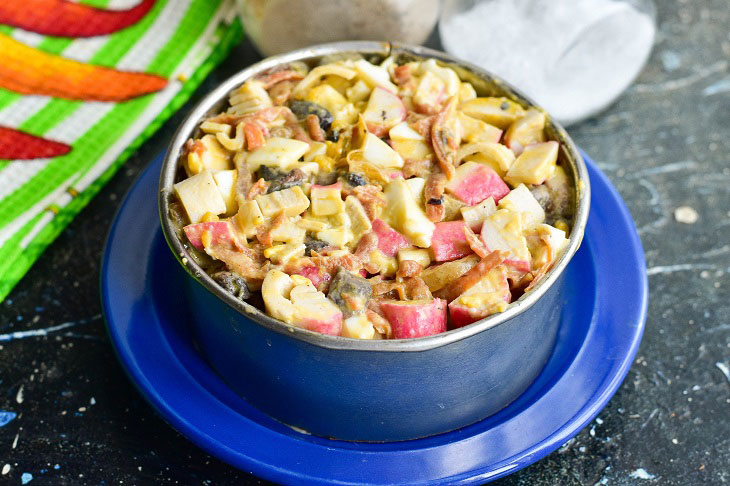 12. Now remove it, and boldly serve the finished salad "Fussy" to the table.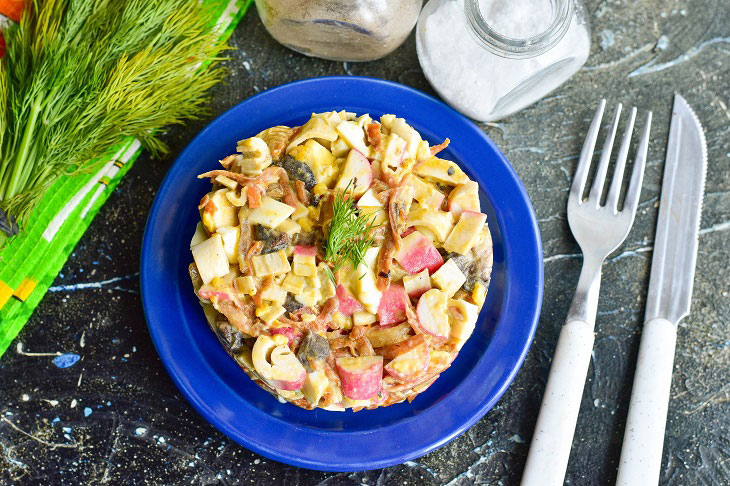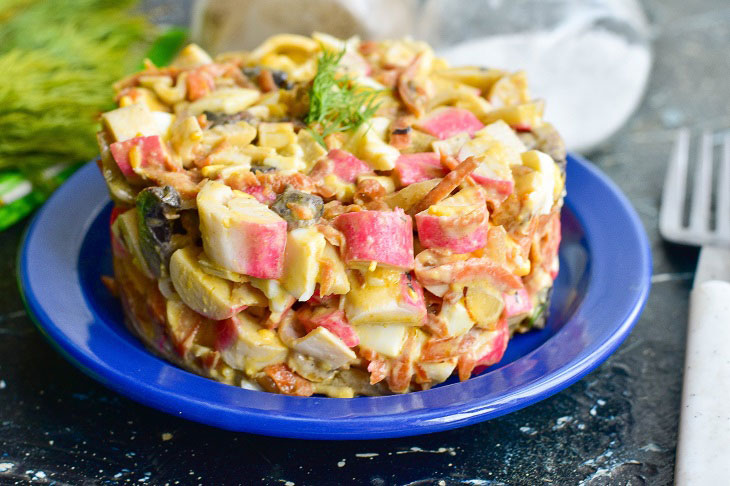 Enjoy your meal!