Salad "Mitten" is a very beautiful-looking salad that really lives up to its name. For its preparation, you can take those products that you like the most, that is, it means that you can make the salad that you love the most. But, it's worth arranging it exactly as in this recipe, especially since it's not at all difficult and fast.
The main ingredients in this salad are chicken fillet, rice, canned corn, homemade chicken eggs and mayonnaise. Moreover, the chicken fillet is pre-fried in a pan in a small amount of vegetable oil. You can boil the meat for 30 minutes, you can bake it in the oven for the same period of time, or, as in this recipe, cut into medium-sized pieces and fry in a pan.
Ingredients:
Chicken egg – 2 pcs.
Boiled rice – 2-3 tbsp. l.
Mayonnaise – 0.5 tbsp. l.
Canned corn – 2 tbsp. l.
Fried chicken fillet – 70 g.
Salt (when frying meat) – to taste.
Ground black pepper (when frying meat) – to taste.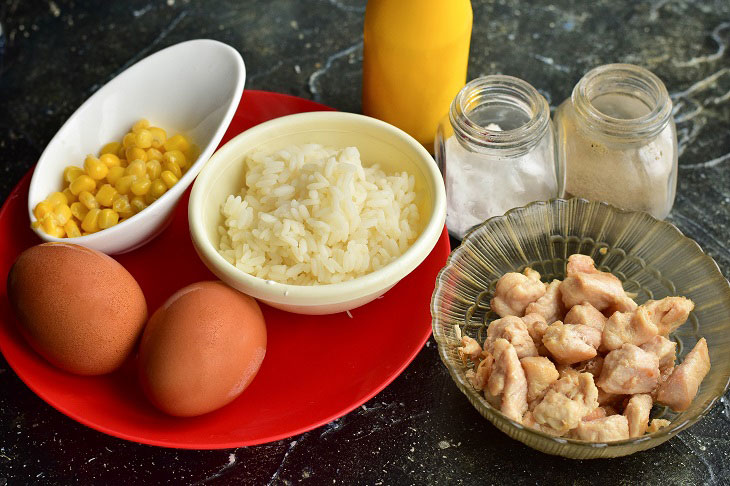 How to cook:
1. So, first of all, prepare the meat.
If the meat is raw, then, naturally, boil it or bake it in the oven, or fry it in pieces in a pan.
Don't forget to season the meat with salt and pepper. Lay it out on a plate.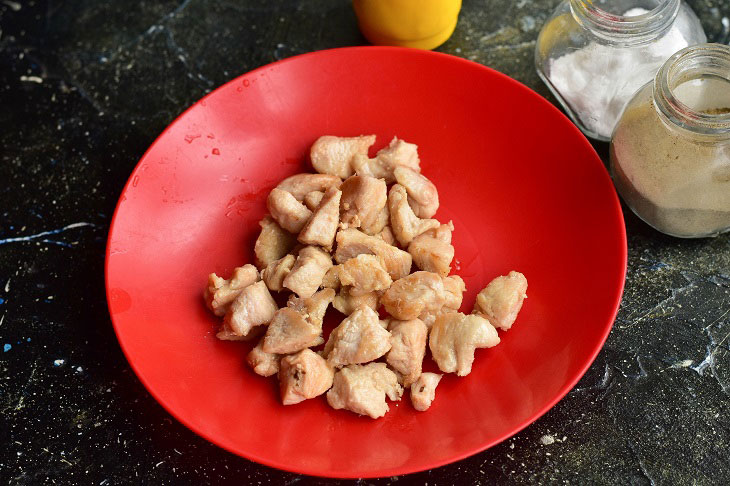 2. Lubricate with mayonnaise.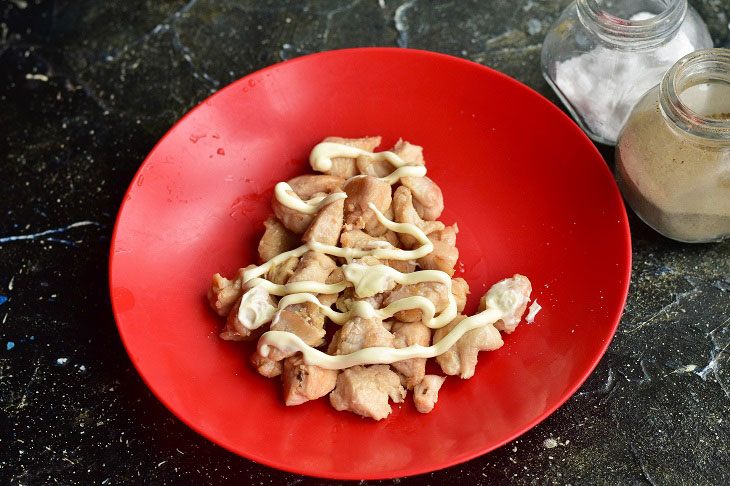 3. Put boiled rice on top. This recipe used a long 1. Immediately shape the salad into a mit10. For this, it is most convenient to use a regular tablespoon.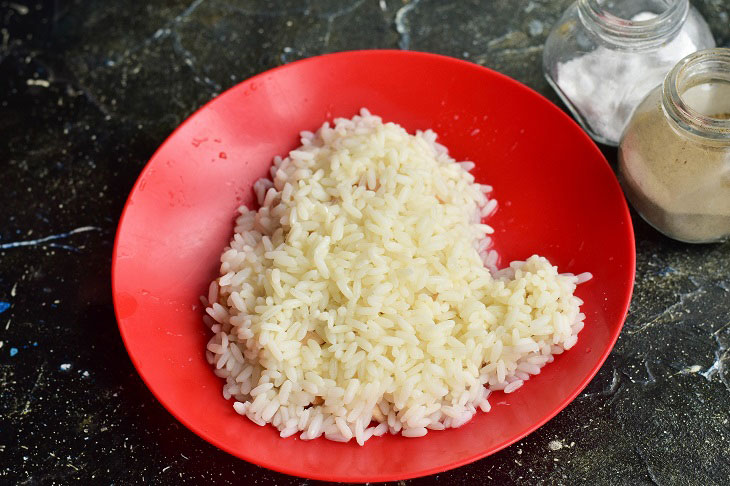 4. Repeat the sauce layer again.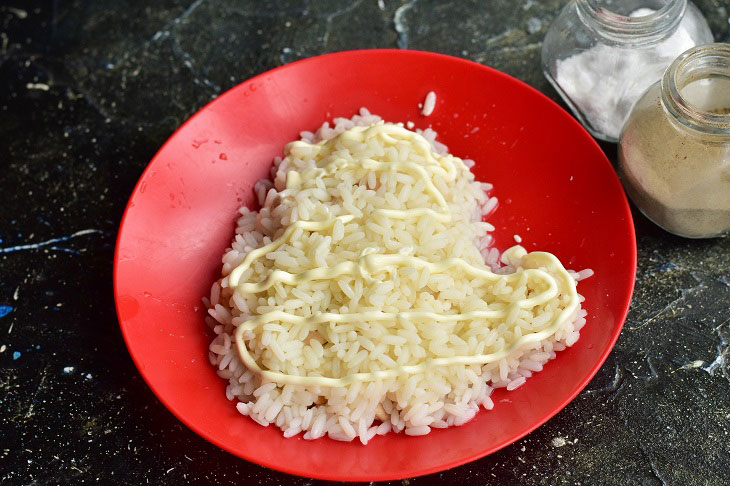 5. Spread canned corn on rice. It must taste delicious.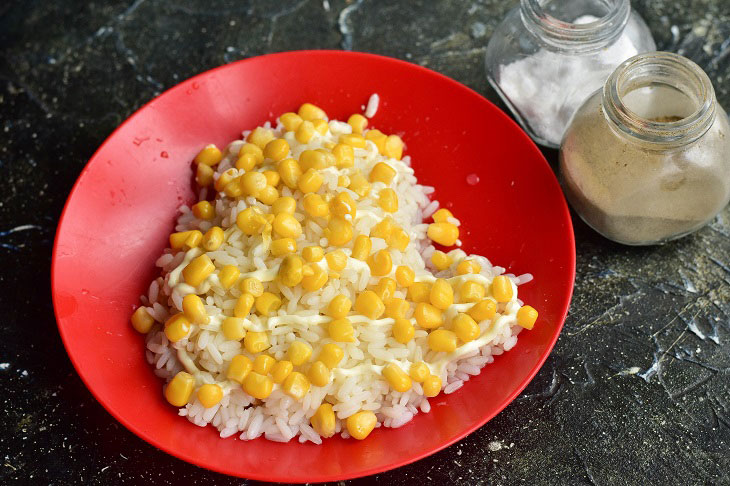 6. Now lay out the chicken proteins grated on a fine grater. Lubricate them generously with mayonnaise.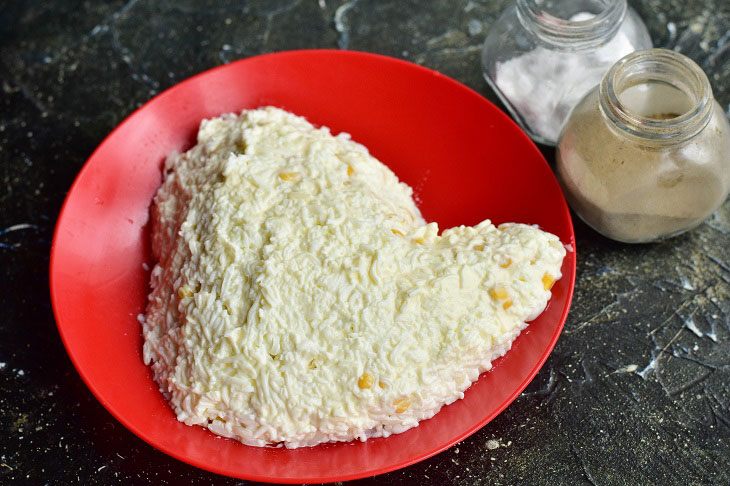 7. Make fur from the yolk as in the photo. On the contrary, you can make the mitten itself yellow (from egg yolks), and fur from egg whites. You can also draw a snowflake on a salad with mayonnaise, in general, do not be afraid to show your imagination.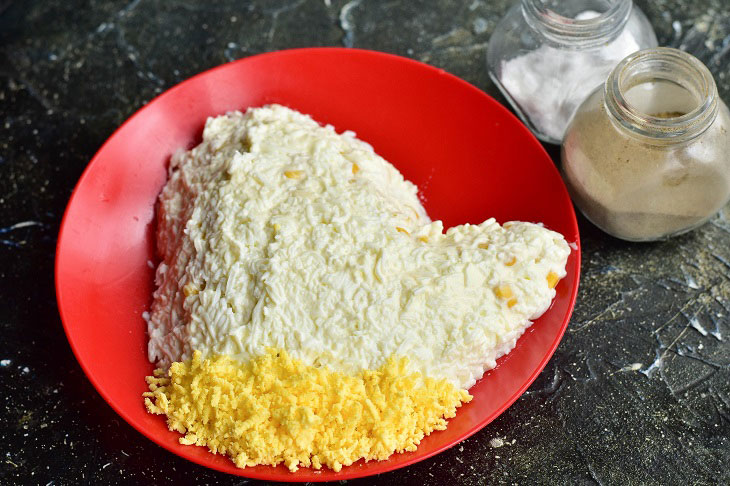 Here is such an easy-to-cook salad in the form of a mitten came out! Surprise your guests and prepare such unusual and beautiful recipes.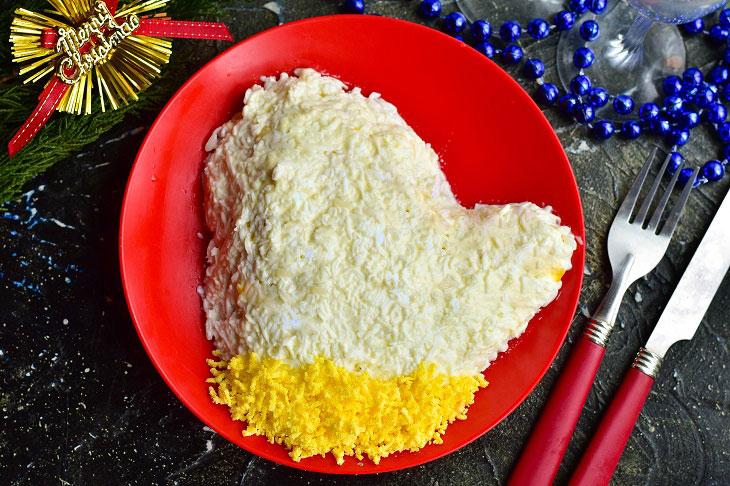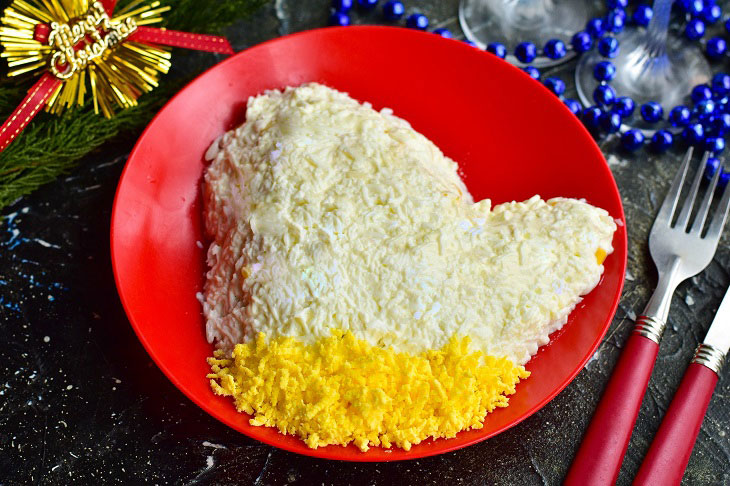 Enjoy your meal!