Salad "Motley garden" – unrealistically tasty, vitamin. In addition, the salad is characterized by a very bright serving. And it consists of tender young cabbage, fresh green peas, juicy bright tomatoes, crispy cucumbers and fragrant mint. The most common sunflower oil is used as a dressing.
Ingredients:
Red dense large tomato – 1 pc.
Fresh cucumber – 1 pc.
Young cabbage – 200 g.
Young fresh green peas – 12-15 pods.
Mint – 3 sprigs.
Sunflower oil – 2 tbsp. l.
Salt – to taste.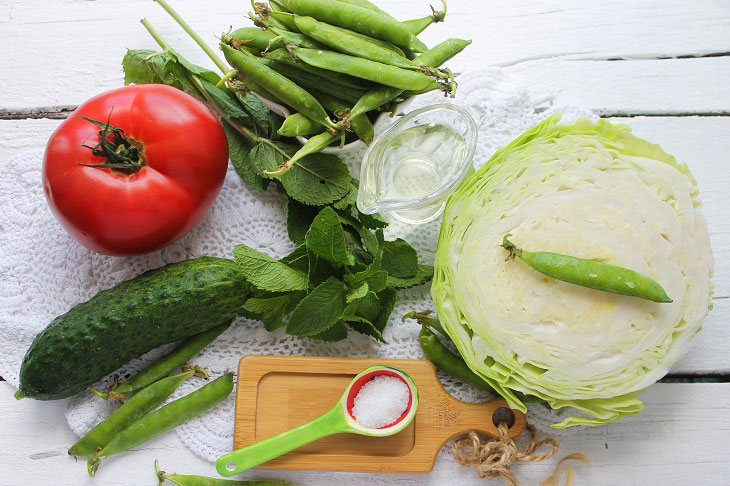 How to cook:
1. Shred the cabbage very thinly (the thinner the better). Put it in a salad bowl and lightly remember with your hands. But, especially do not be zealous, as the cabbage is young, with tender leaves.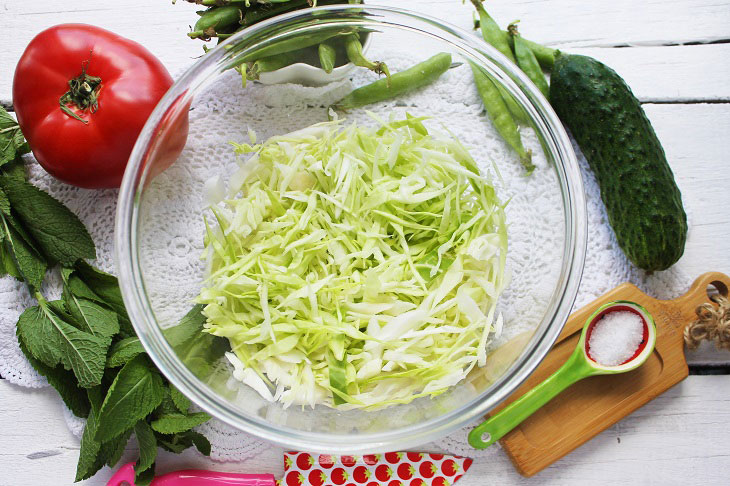 2. Wash the tomato, cut into small cubes and add to the salad bowl.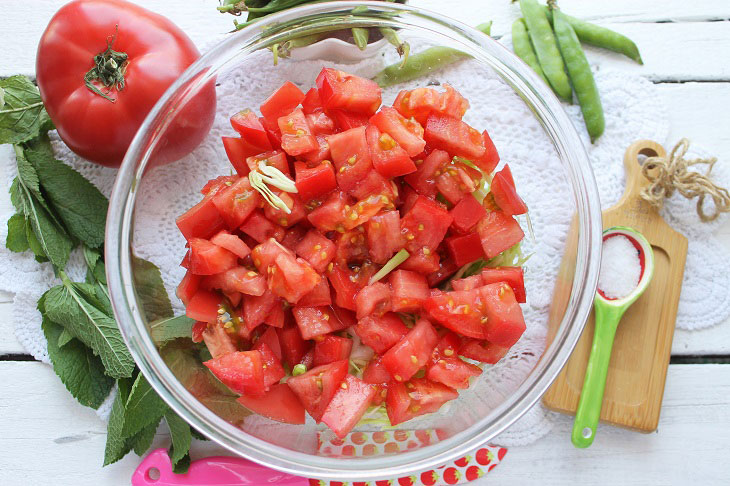 3. Wash the cucumber, cut off the tails. Cut the vegetable into small cubes and add to the rest of the vegetables.
You can peel the cucumber if you like.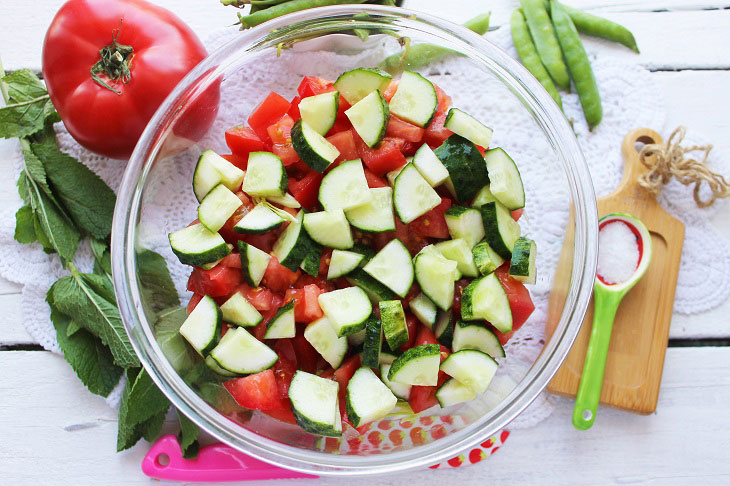 4. Remove green peas from their pods. Add peas to salad bowl.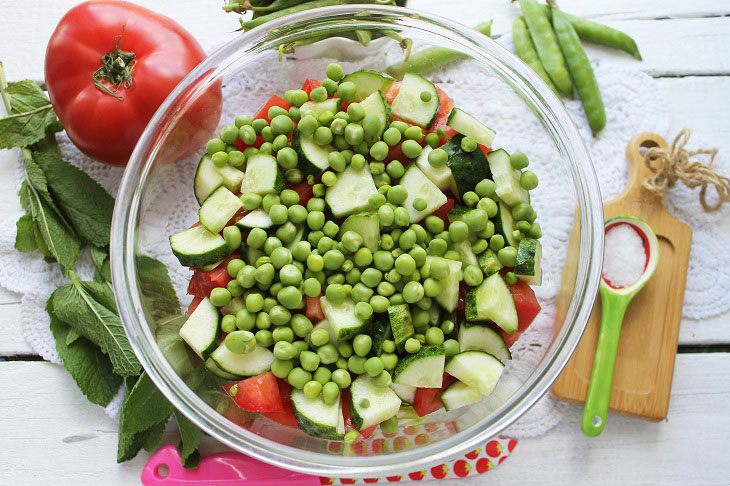 5. Rinse the mint sprigs, shake off the water and remove the leaves from the sprigs. Put the leaves in a salad bowl. Salt to taste.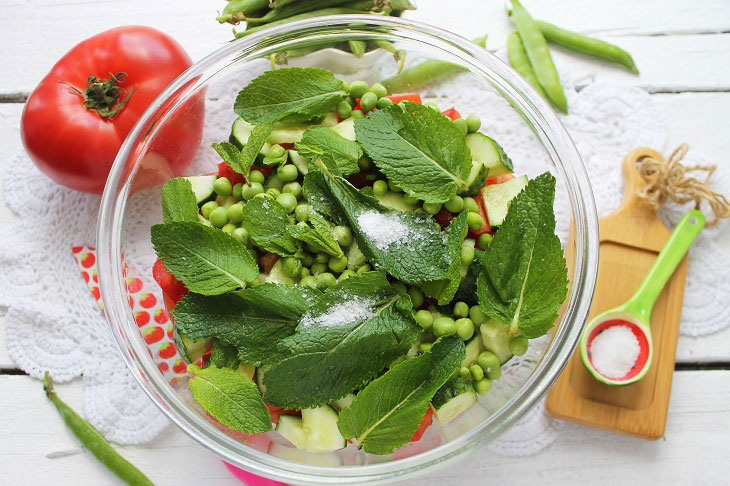 6. Fill with sunflower oil.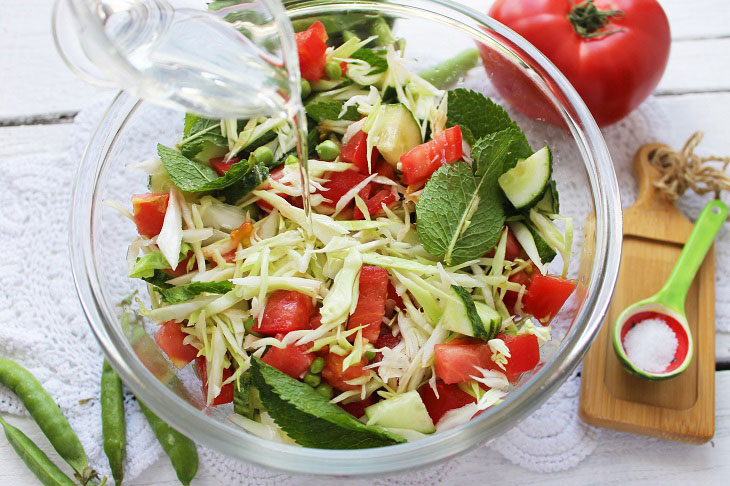 7. Stir carefully.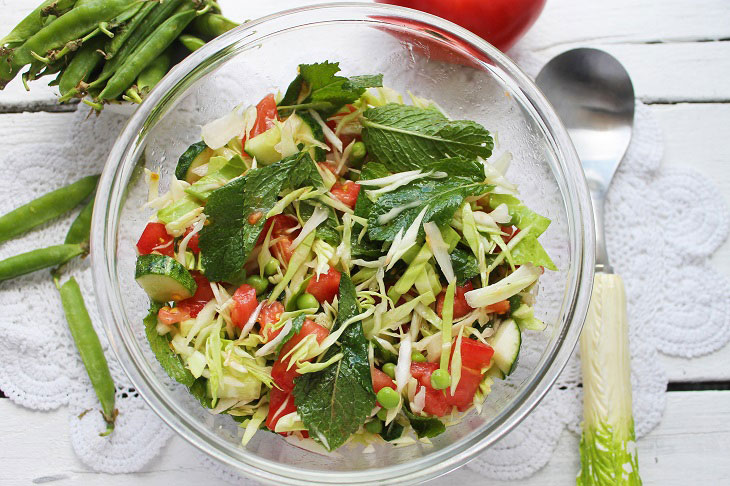 Serve the Patchwork Patch Salad immediately after preparation. It will be a great addition to boiled young potatoes, tender mashed potatoes and many other dishes.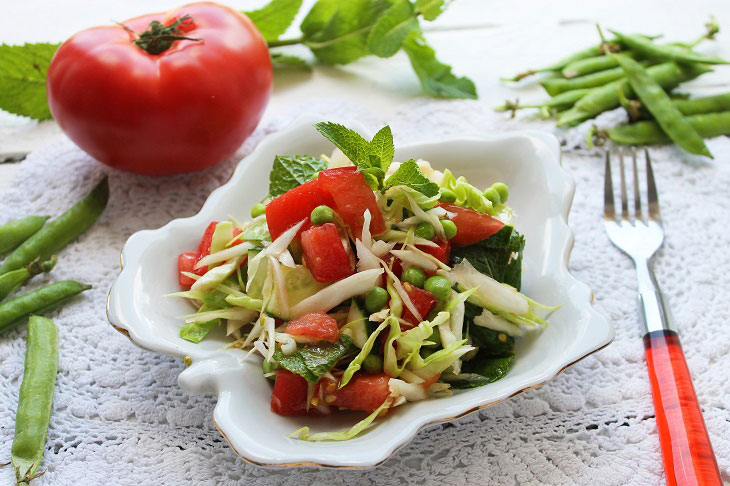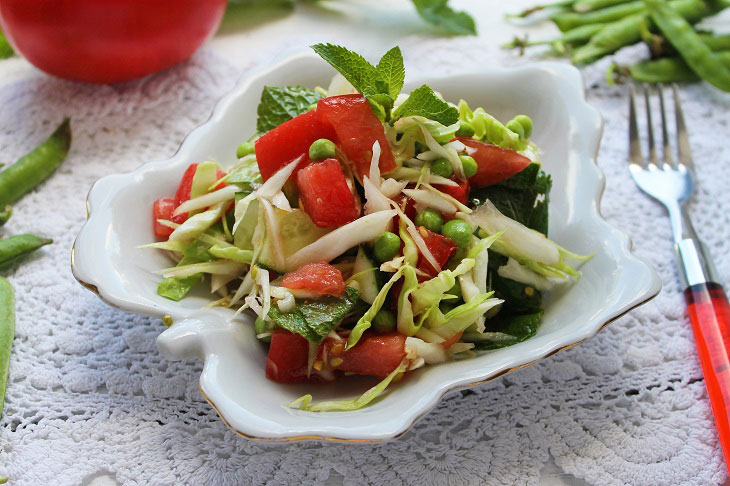 Bon Appetit!