Salad "Royal" with crab sticks and oranges will perfectly fit into the menu of the festive and any other feast. Delicious, juicy and fragrant – this salad will be the highlight of your party. It is prepared quickly, within a few minutes, so it will come in handy for every housewife. Simple and uncomplicated recipes are always held in high esteem, so take note.
To prepare a salad, in addition to orange and crab sticks, you will need eggs and canned corn. Mayonnaise is great for dressing. If one of your loved ones does not eat such a sauce, replace it with low-fat sour cream or yogurt.
Ingredients:
Crab sticks – 100 g.
Chicken eggs – 2 pcs.
Orange, large – 0.5 pcs.
Canned corn – 100 g.
Mayonnaise – 100 g.
Salt, black pepper – to taste.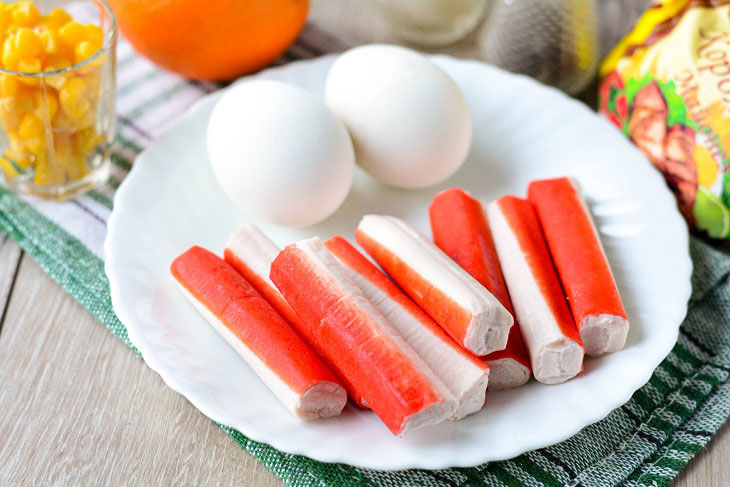 How to cook:
1. Peel the crab sticks from the packaging film, then cut them into cubes for salad.
If the crab sticks are frozen, then they should be thawed in advance so that the product becomes soft.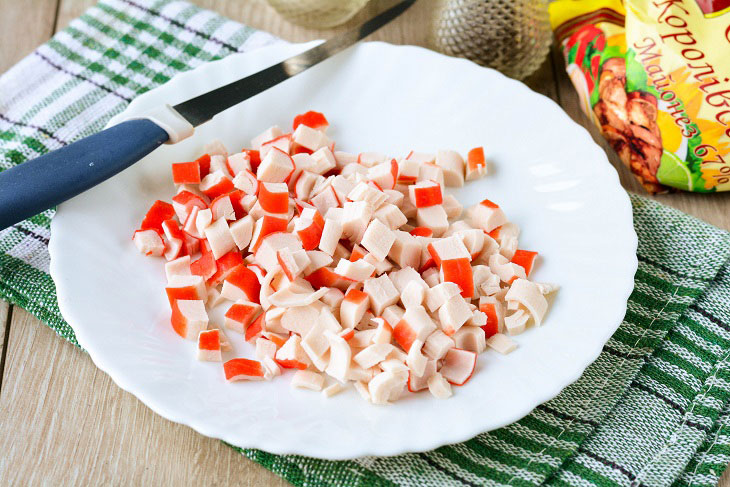 2. Hard boil chicken eggs, cool and peel. Then cut into medium sized cubes.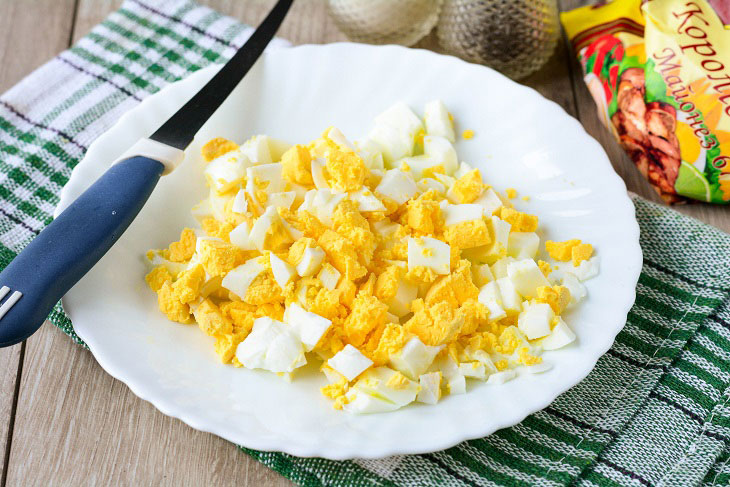 3. Peel the orange from the peel and films, cut the fillet into large cubes. In this form, it will retain its taste and juiciness. If there are bones, then remove them.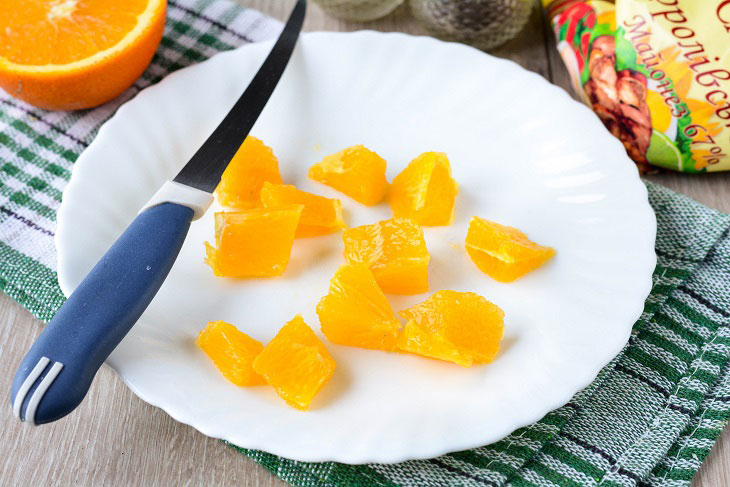 4. Put all prepared foods in a bowl, add canned corn, from which drain the marinade in advance. Corn should be soft, tasty and sugary, then the salad will turn out to be contrasting and original.
The combination of sweet corn, citrus and crab products makes the dish truly royal.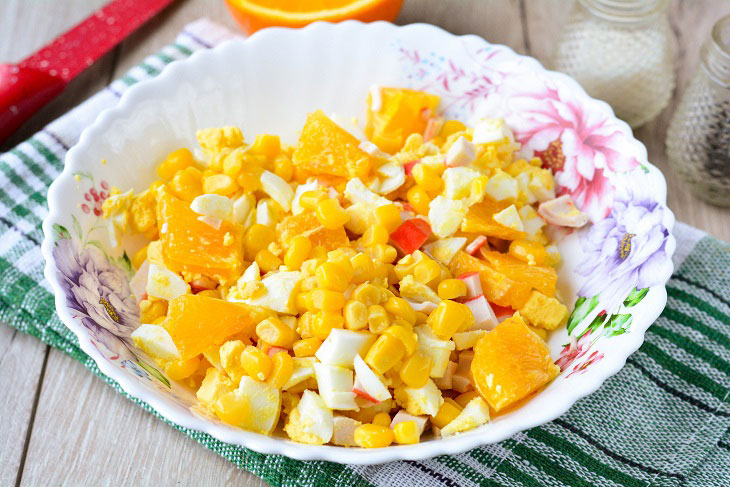 5. Salt the salad, pepper to taste and add mayonnaise. Mayonnaise can be used with any fat content – from 30-67%.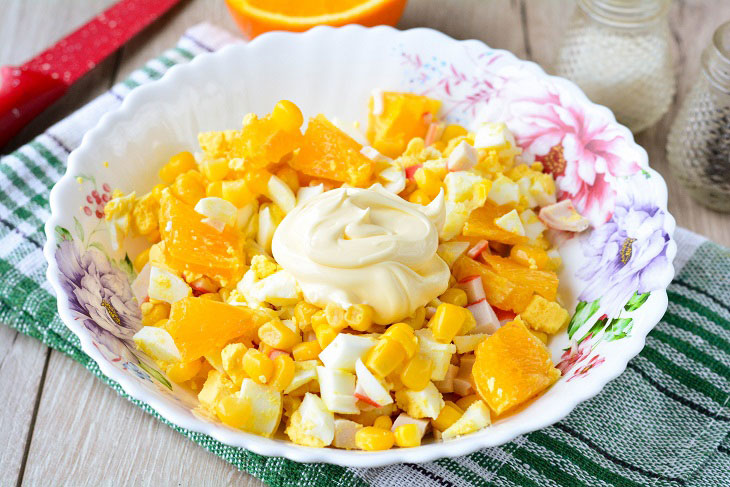 6. Stir and you're d1. You can taste it for salt.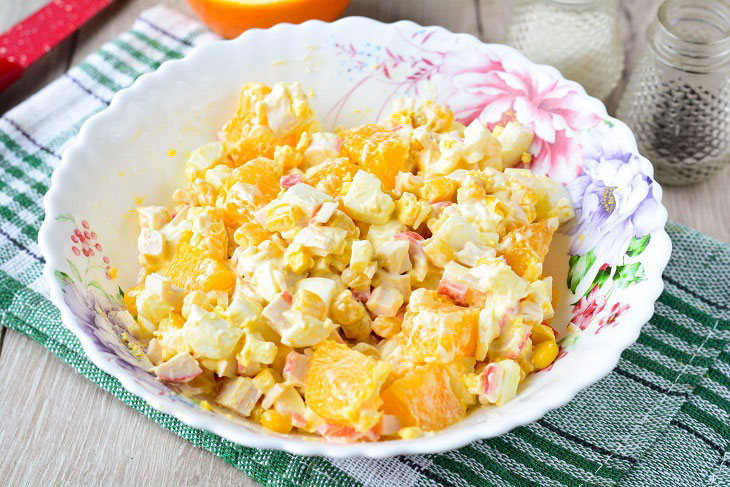 Salad "Royal" with crab sticks and oranges can be served immediately. Garnish with any fresh herbs if desired.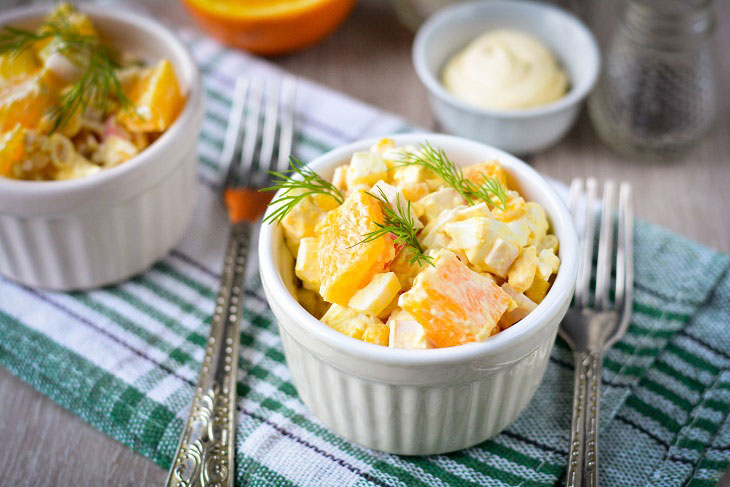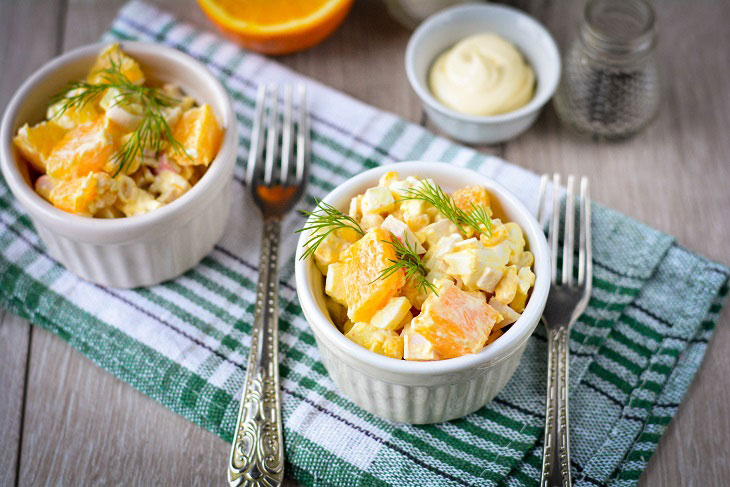 Enjoy your meal!