The salad received this name not only because it is made in the form of a mushroom, but also because it is based on champignons. Mushrooms fried with onions go well with spicy cheese and boiled chicken fillet. Carrots give the dish a bright color and sweetish notes. This rich flavor range is complemented by boiled eggs, which at the same time serve as an element of serving the Mushroom salad. Mayonnaise is used as a dressing.
Salad "Mushroom" is perfect for decorating a festive table.
Ingredients:
Fresh champignons – 500 g.
Chicken fillet – 400 g.
Hard cheese – 150-200 g.
Egg – 2 pcs.
Medium size onion – 3 heads.
Carrots of medium size – 4 pcs.
Refined sunflower oil for frying – 2 tbsp. l.
Mayonnaise – 2-3 tbsp. l.
Freshly ground black pepper – to taste.
Salt – to taste.
Bay leaf – 2 pcs.
Black peppercorns – 3 pcs.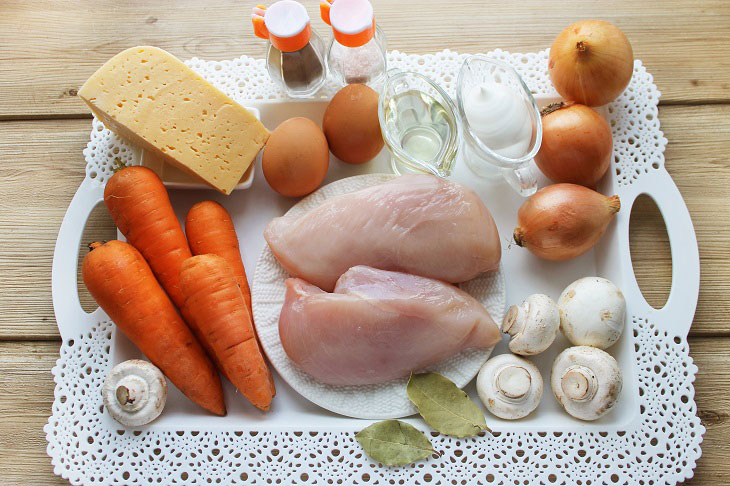 How to cook:
1. Pour the washed chicken fillet with cold water and bring to a boil. Remove the foam with a slotted spoon and cook the chicken over low heat until cooked, namely – 30 – 35 minutes. 15 minutes before readiness, add bay leaves, black peppercorns and salt to the broth.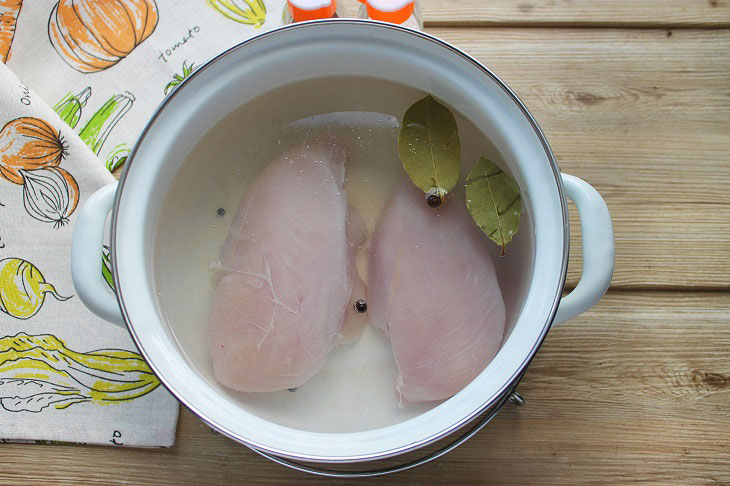 2. In another saucepan, hard boil the eggs – 10 minutes after the water boils.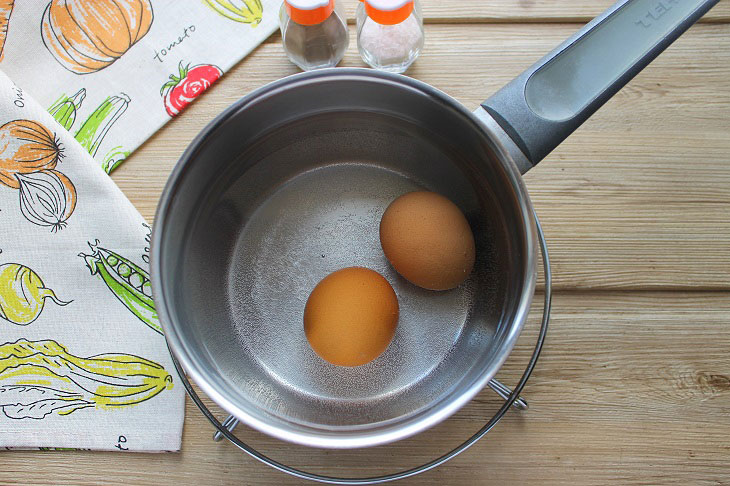 3. Wash the carrots well with a vegetable brush, put in a saucepan and pour enough cold water so that it covers the root crops by 2 centimeters. Let it boil and cook for 20 minutes.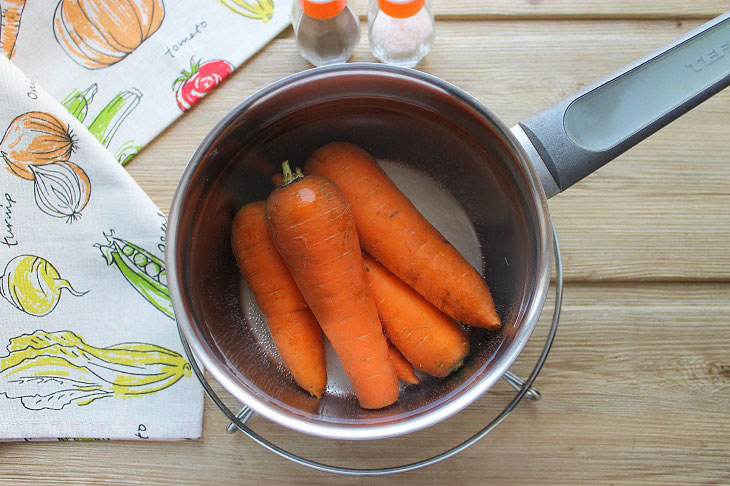 4. Free the onion from the husk, chop into small cubes and fry until golden brown in sunflower oil.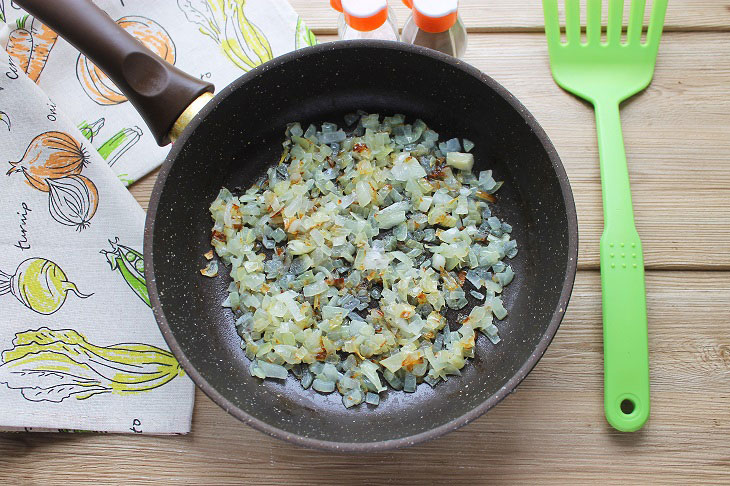 5. Transfer the finished onion to a deep salad bowl.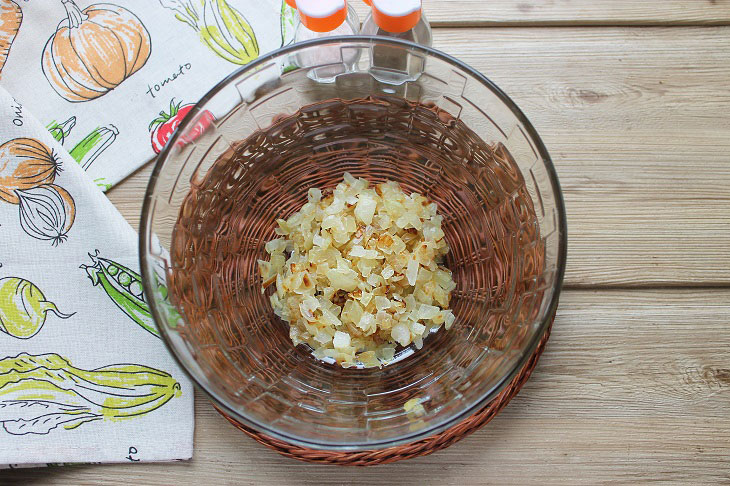 6. Rinse the champignons, cut into small strips and pour into the pan with the oil remaining after frying the onion.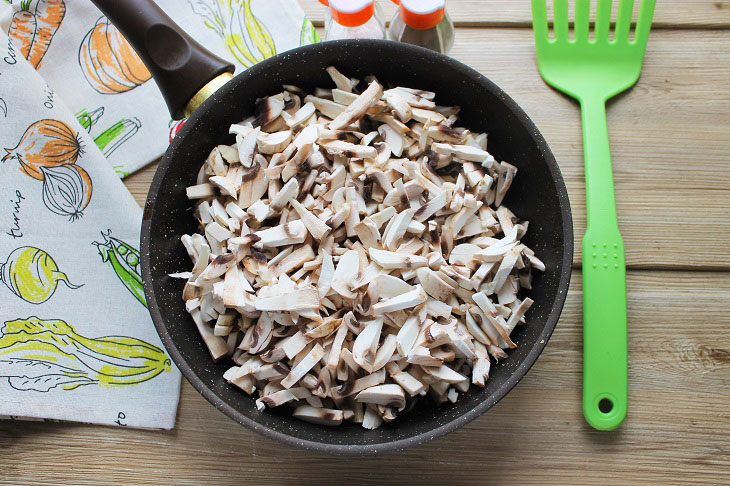 7. Fry until d1.
8. Remove the mushrooms from the pan and add to the salad bowl with the onions.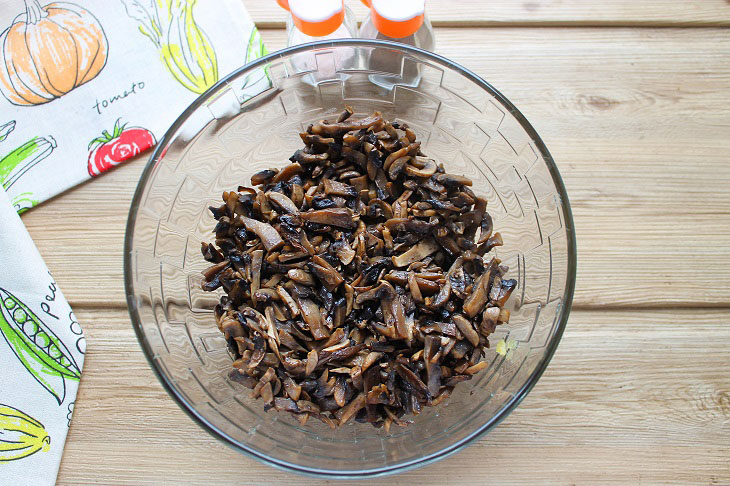 9. Remove the chicken fillet from the broth and cut into strips or disassemble into fibers. Put in a salad bowl.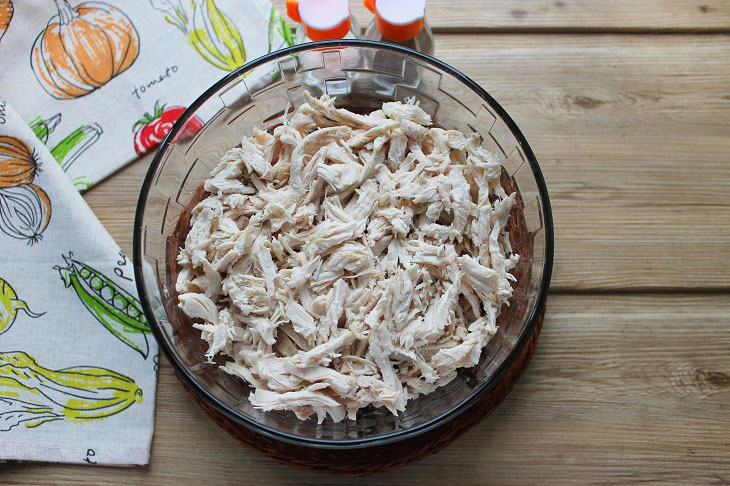 10. Add the cheese grated on a fine grater to the mushrooms and chicken.
11. Peel the carrots, then chop using a grater with small holes. Pour half a carrot into a bowl.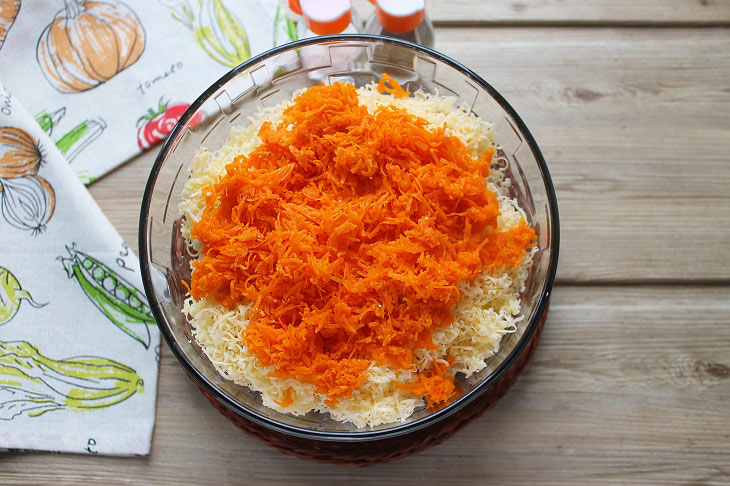 12. Dress the base of the salad with mayonnaise. Season to taste with freshly ground black pepper and salt. Mix thoroughly.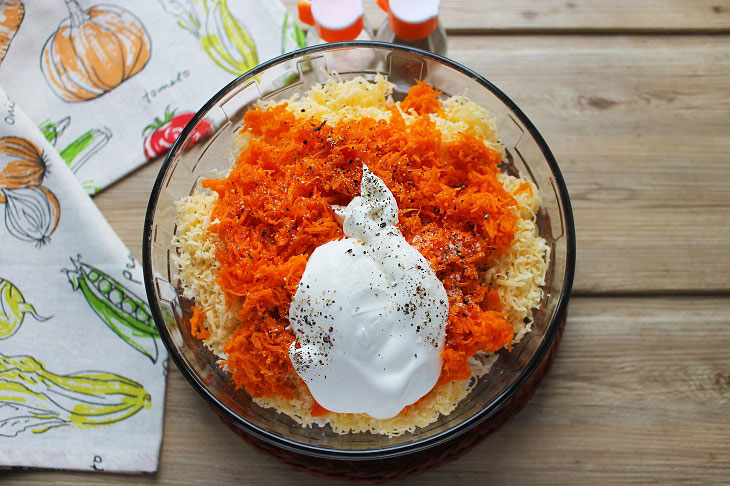 13. Peel the eggs from the shell. Separate the whites from the yolks. Grate the whites and yolks on a fine grater into different plates.
Put the contents of the salad bowl in the shape of a mushroom on a large dish, as shown in the photo.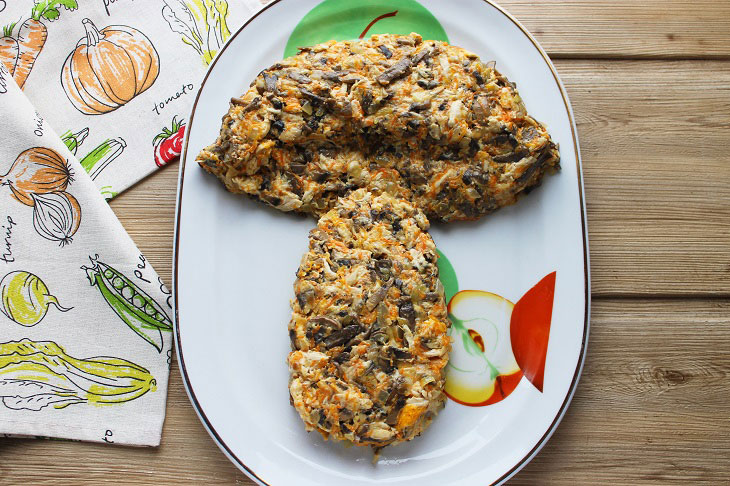 14. Decorate the mushroom cap with carrots and yolk, and the leg with protein.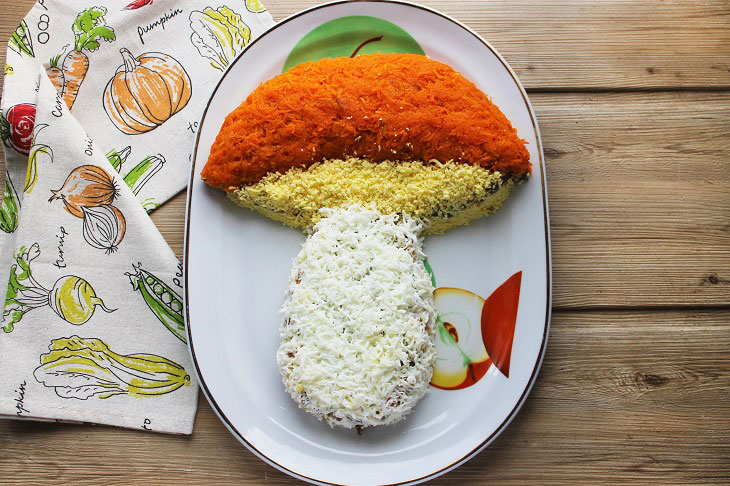 15. Salad "Mushroom" is ready. When serving, decorate the salad with parsley, dill or, for example, lettuce leaves.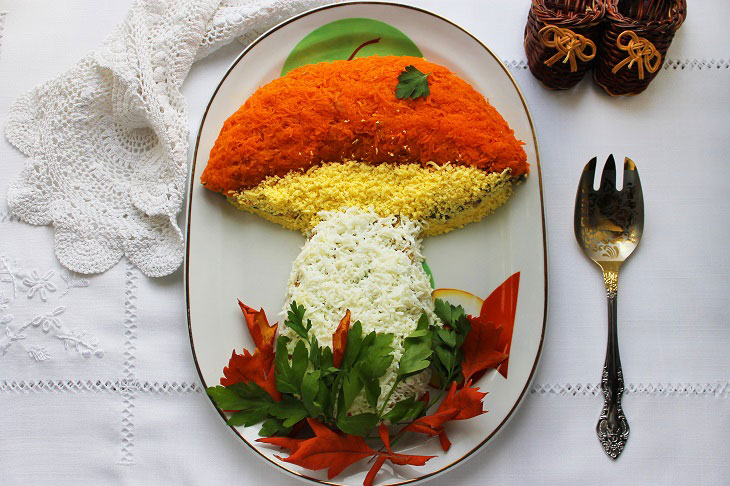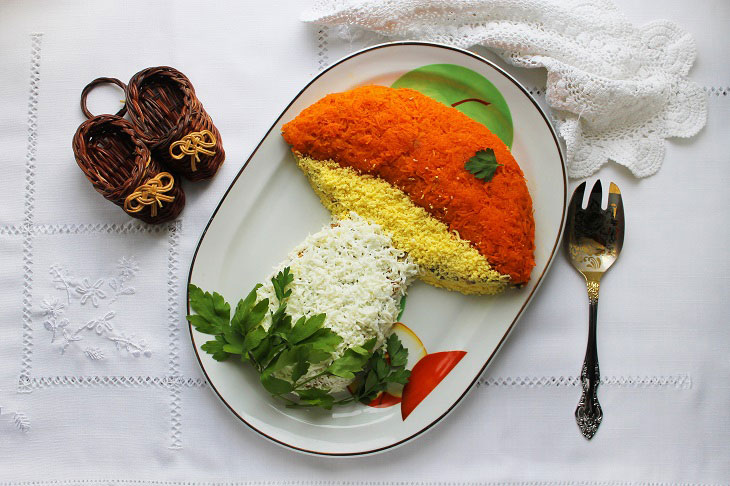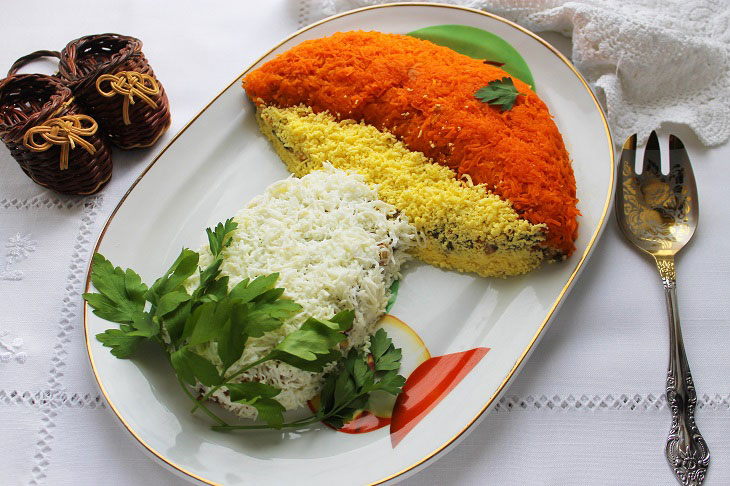 Bon appetit!