The beautiful design of the salad "Mushroom Glade" allows it to fit perfectly into the festive menu. To decorate the top of the salad, you can take pickled champignons or boiled mushrooms. Suitable as a regular champignon with a white cap, and royal champignon with a brown cap.
You can also use pickled or pickled cucumbers for salad – here already based on your own taste preferences.
Ingredients:
Pickled champignons – 8-10 pcs.
Fresh parsley – 1 bunch.
Potatoes – 2 pcs.
Chicken eggs – 2-3 pcs.
Chicken meat – 200 g.
Pickled cucumbers – 2 pcs.
Mayonnaise – 4 tbsp. l.
Cooking time: 60 minutes. Servings Per Container: 2-3.
Cooking:
1. To prepare a puff salad, you need to take a deep salad bowl and cover it from the inside with cling film. Then, at the very bottom, you need to lay pickled mushrooms with caps down. You can also use boiled mushrooms.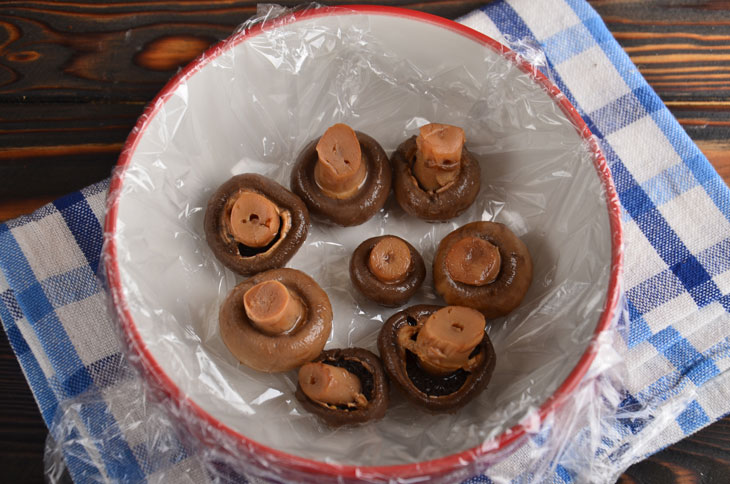 2. Rinse fresh parsley or dill with cool water, then shake off excess water and chop the leaves. Sprinkle the mushrooms on top.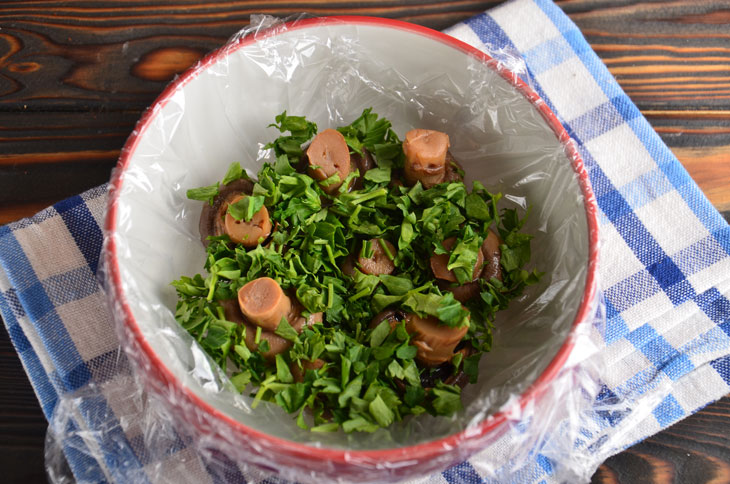 3. Boil the potatoes in their skins and cool, peel. Then grate it on a grater and form the next layer.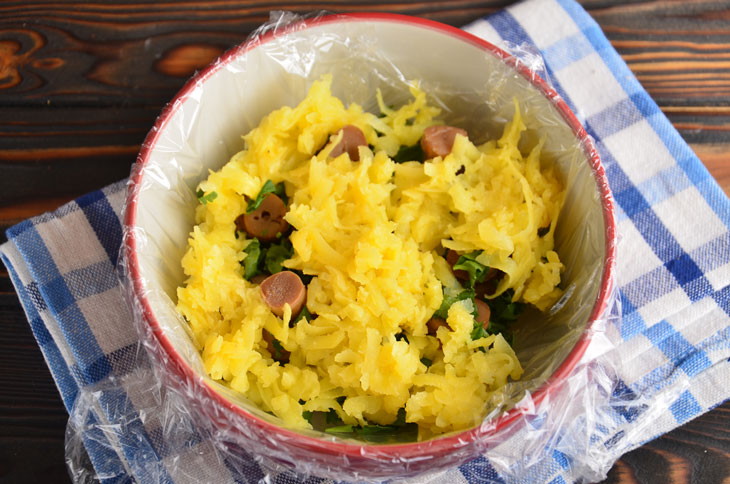 4. Pack the potatoes and brush them with mayonnaise.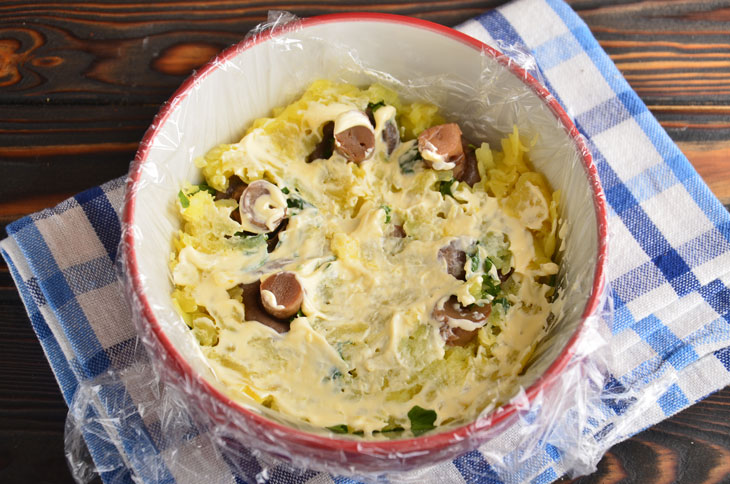 5. Hard boil chicken eggs, cool in ice water and peel. Next, grate them on a coarse grater and form another layer. Make a mayonnaise layer.
6. Spread the mayonnaise over the surface of the egg layer, tamp down with a spoon.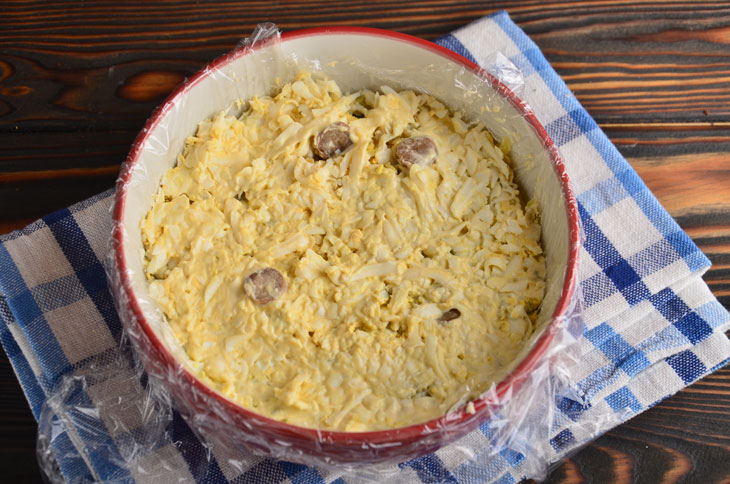 7. Chop pickled or pickled cucumbers into small cubes.
Do not grate the cucumber – it will become too watery.
Arrange the chopped pickles on top of the egg layer, spread evenly.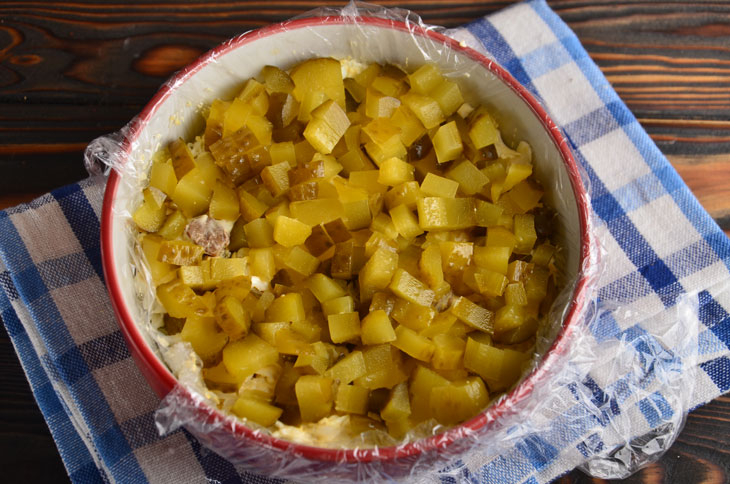 8. Boil chicken meat in advance in water with salt and spices. When the boiled meat has cooled, cut it into small cubes and place on top of the cucumbers.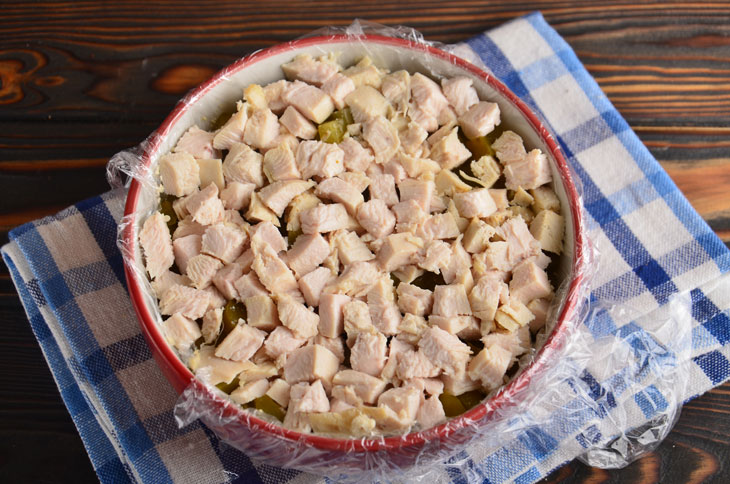 9. Spread a layer of chicken with mayonnaise, cover it with a film and put it in the refrigerator for a couple of hours.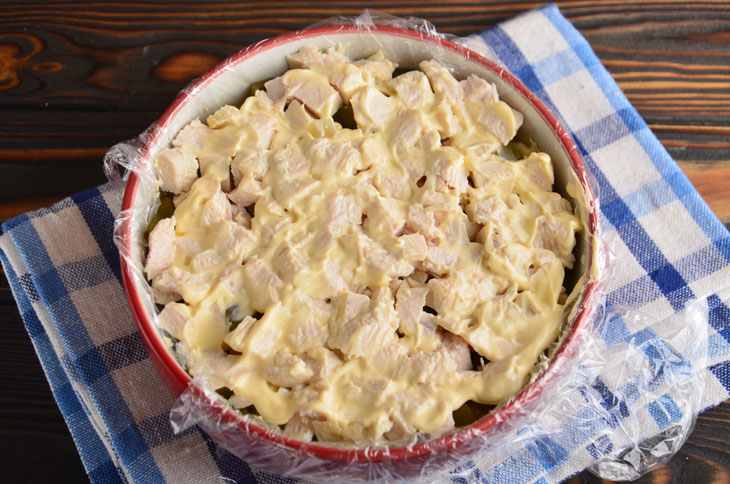 10. Carefully remove the salad from the salad bowl, remove the film. The dish is ready to be served.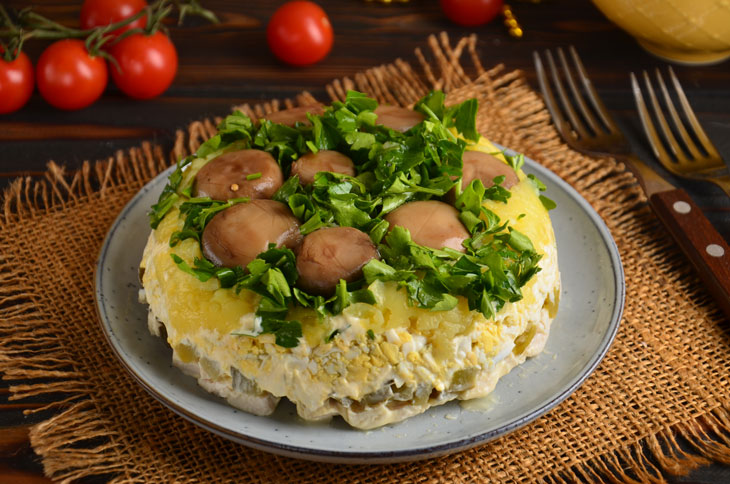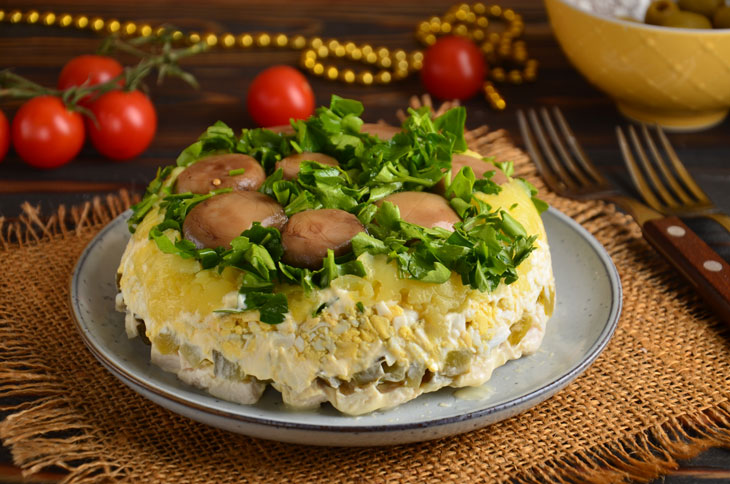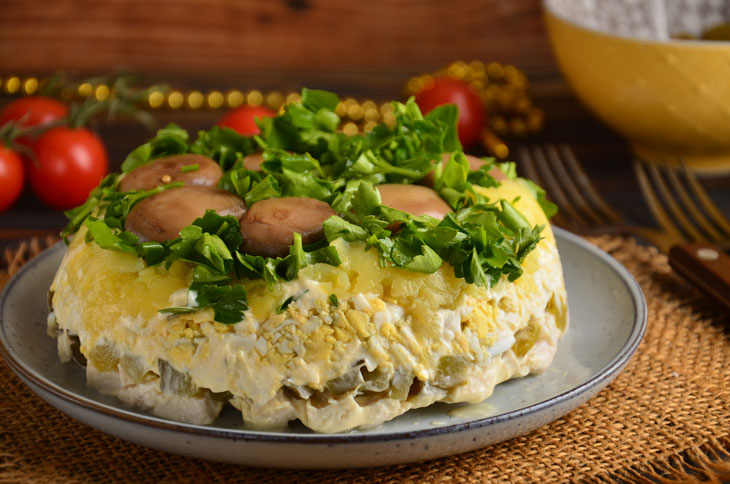 Enjoy your meal!