The Negresco salad is a rather bright-looking salad, which should definitely be served in a bowl on a leg. Finesse it gives walnuts and prunes.
The main ingredient, due to which the dish turns out to be satisfying, is, of course, chicken fillet. Hard cheese is also important in the ingredients, so when choosing it at the grocery store, give preference to the tasty and the one that you like best.
You can serve the Negresco salad to the table immediately after preparation. It goes well with all side dishes, and in itself is an indispensable snack at any feast.
Ingredients:
Hard cheese – 30 g.
Egg – 1 pc.
Chicken fillet – 40-60 g.
Pickled cucumbers – 2 pcs.
Salt – 1 pinch.
Pepper – 1 pinch.
Mayonnaise – 0.5 tbsp. l.
Walnuts – 2-3 pcs.
Prunes – 2 pcs.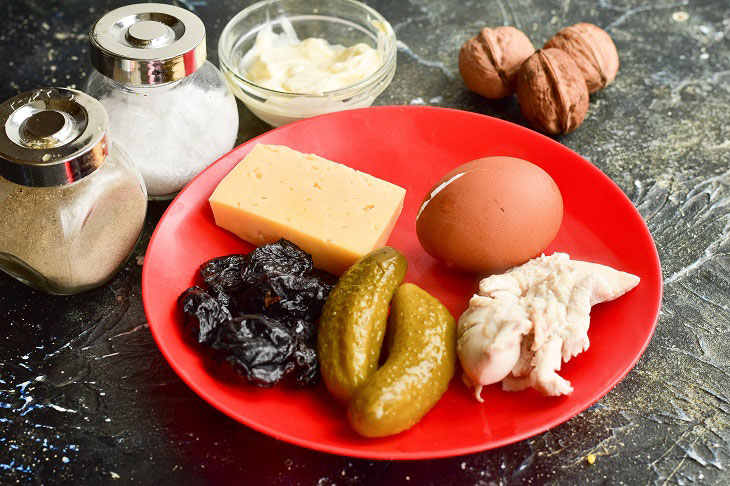 How to cook:
1. So, immediately boil the chicken egg.
To make a hard boiled egg, it is enough to boil it for 7 minutes. Only time should be noted when the water boils completely.
Cut the boiled egg into cubes.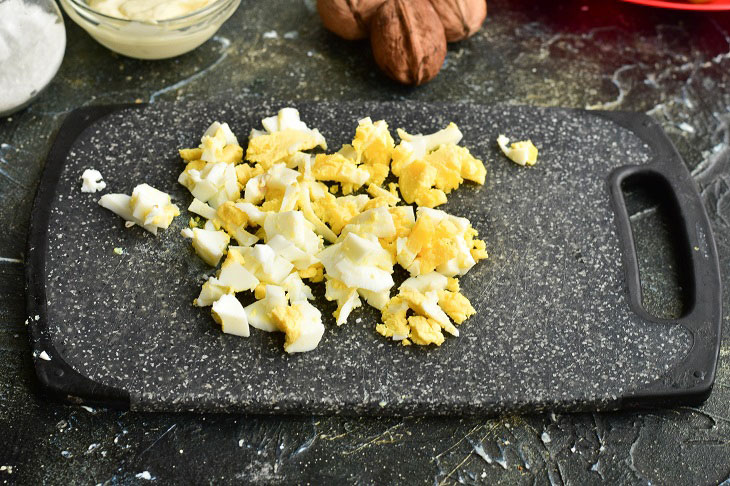 2. Grate hard cheese on a fine grater, just do not forget to cut off the edges where the wax part is.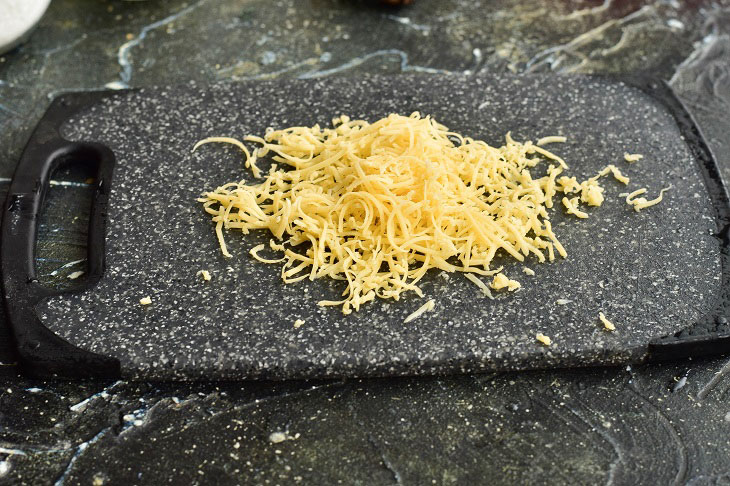 3. Finely chop the boiled chicken breast.
Instead of chicken breast, any other boiled meat is also suitable, so if you have beef, pork, turkey or duck fillet, then you can stop the choice on them.
4. Finely chop the pickled cucumber with a sharp knife.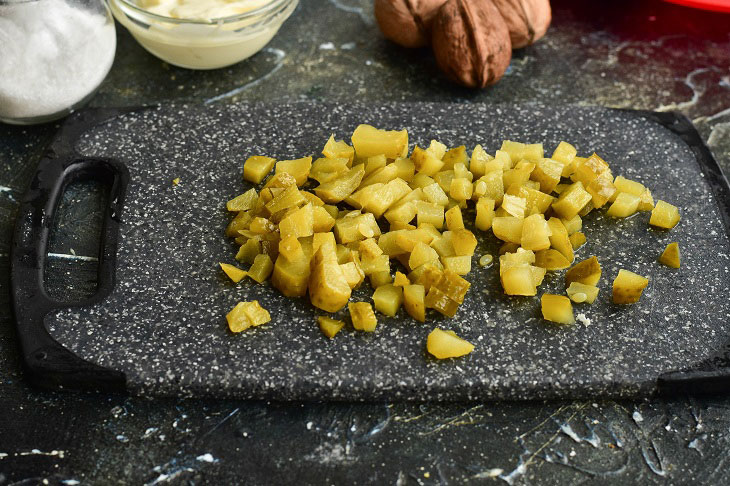 5. Put all prepared foods in a bowl.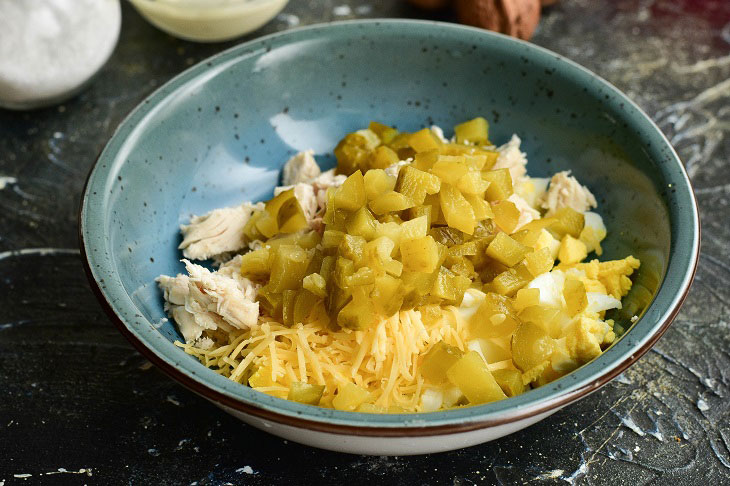 6. Add salt, pepper and mayonnaise. Its amount may be slightly less.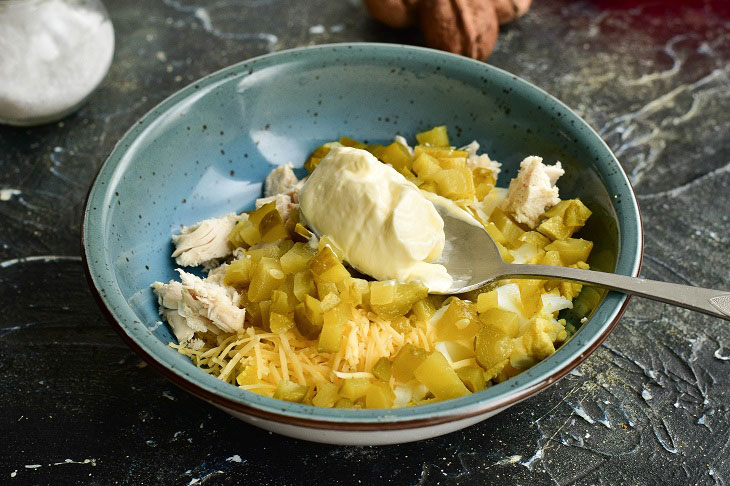 7. Mix the future salad very well. It is most convenient to do this procedure with an ordinary tablespoon or a special one for mixing salads.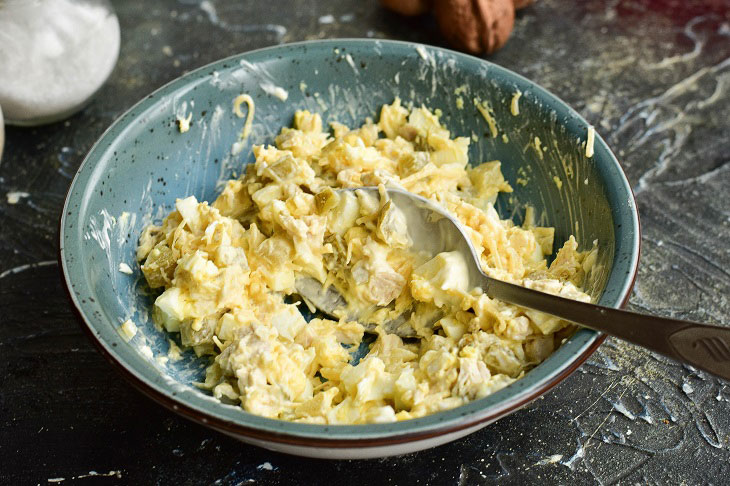 8. Put the finished salad in a bowl with a leg.
If you don't have a bowl on the leg, then feel free to use some other beautiful and bright bowl.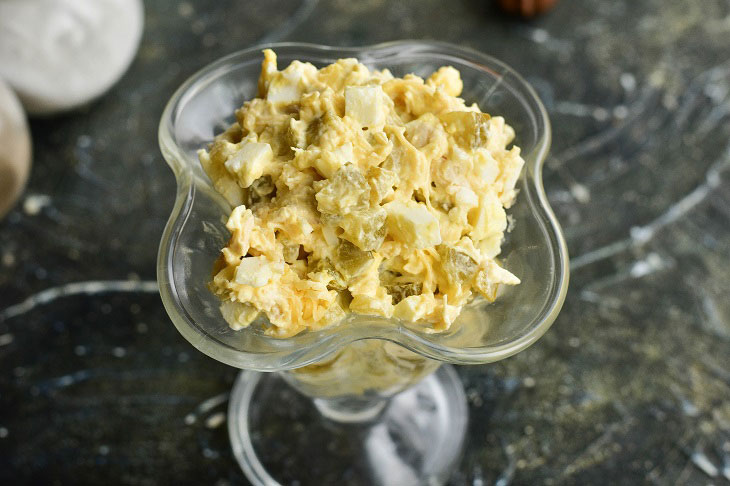 9. Now put the chopped walnuts on top.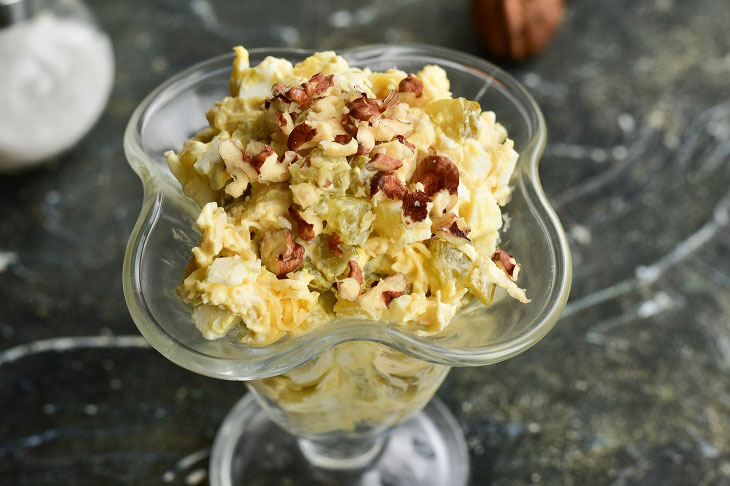 10. Lay out the chopped prunes with the last ingredient.
Here is such an original, beautiful, and most importantly – very tasty Negresco salad!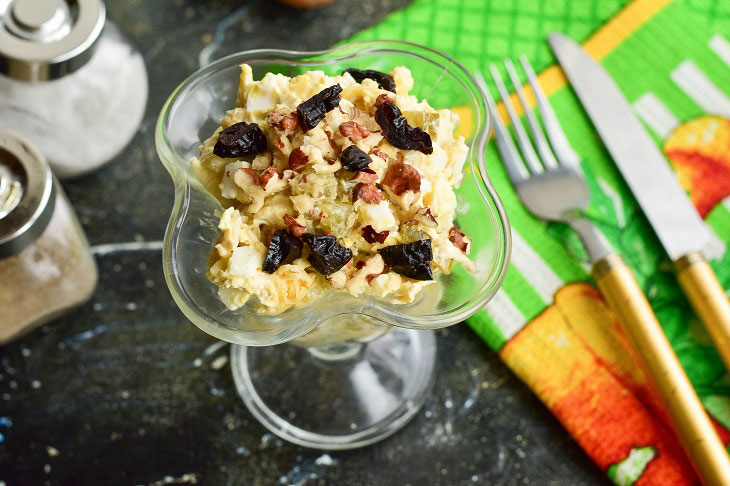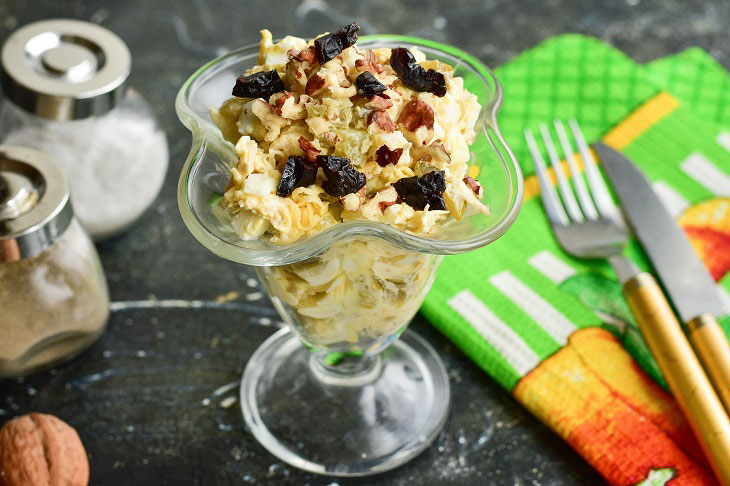 Enjoy your meal!