Neptune salad is a festive salad, as it is made with unusual ingredients, namely shrimp, crab meat and squid. They are important and basic in the list of all products. Chicken eggs add tenderness to the salad. The salad is dressed with mayonnaise. By the way, it can be used not only with a fat content of 67%, but also with less. Also suitable for dressing is non-fat sour cream or yogurt without additives.
Serve a ready-made salad to the table after it has stood in the refrigerator for at least 30 minutes. That is how long it takes for all the products to become the same temperature and well soaked in the sauce. It perfectly combines with any side dishes, but it is not necessary to make them at all, since the salad always turns out to be very satisfying and tasty.
Ingredients:
Shrimps – 2 handfuls.
Crab meat – 100 g.
Squid – 1 pc.
Chicken egg – 2-3 pcs.
Salt – ¼ tsp
Black pepper – ¼ tsp
Mayonnaise – almost 1 tbsp. l.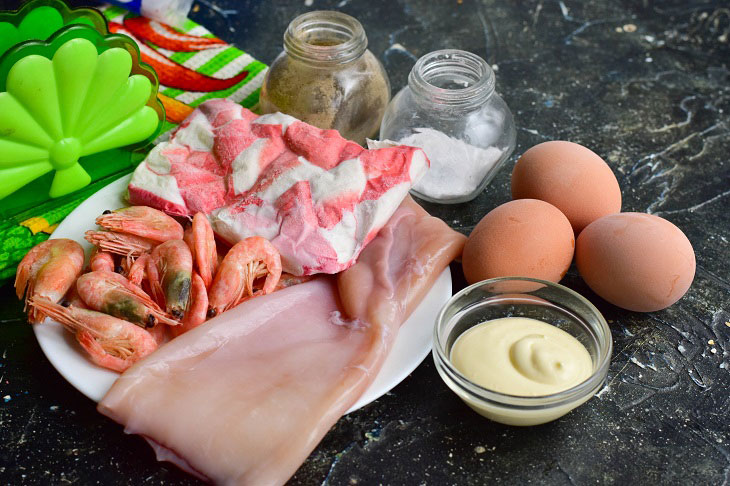 How to cook:
1. So, clean the squid carcass. It is more convenient to do this procedure under a tap of running warm water. Do not forget to remove the "arrow" from the squid inside. Bring water to a boil in a bowl. Lay out the cleaned carcass. Boil for 1 minute.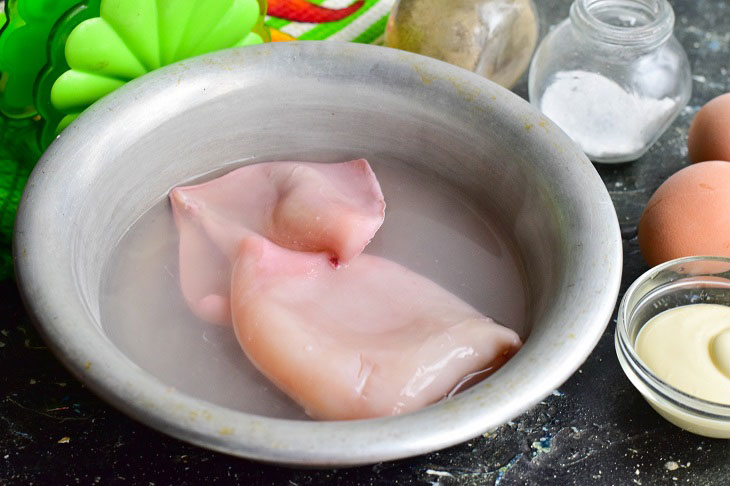 2. After that, put the squid on the board and cut into rings or just strips.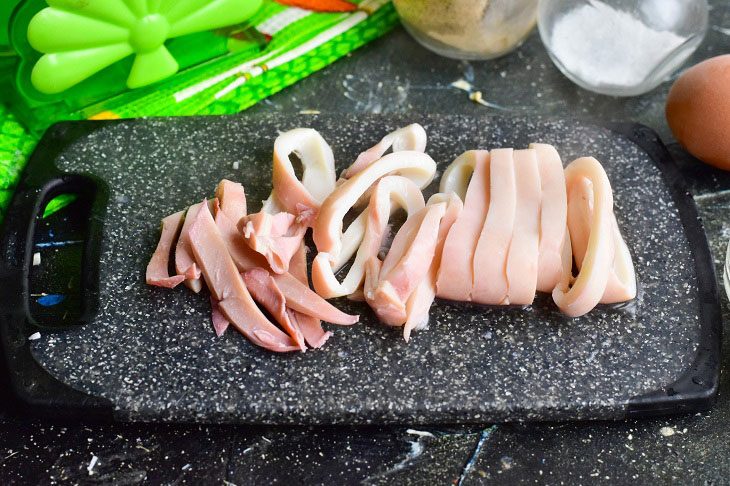 3. Cut crab sticks or meat into arbitrary pieces.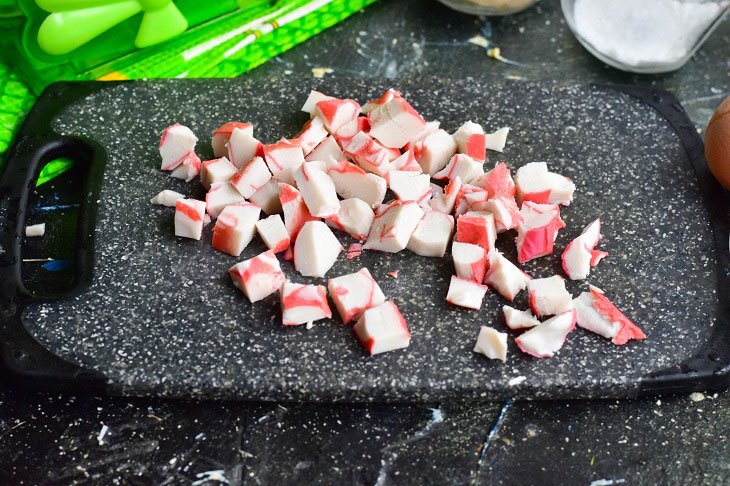 4. Cut chicken eggs in the same way.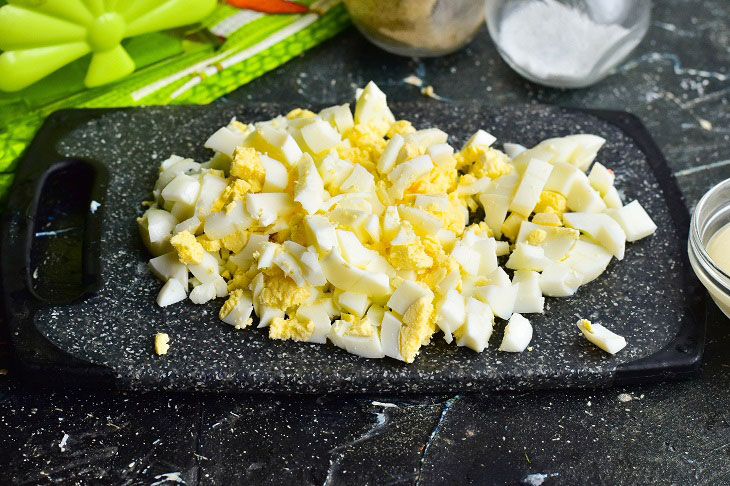 5. In a bowl, bring the water to a boil again, add a little salt, put the shrimp. Boil them for 30-40 seconds. If they are very large in size, then cook them twice as long in time.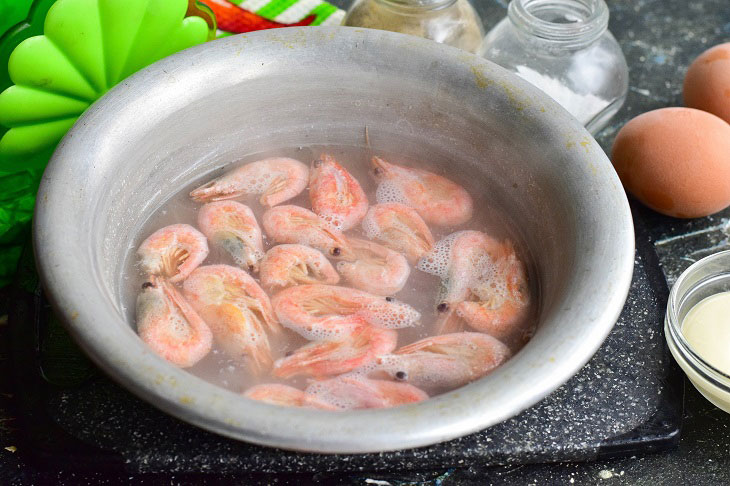 6. Clean the shrimp.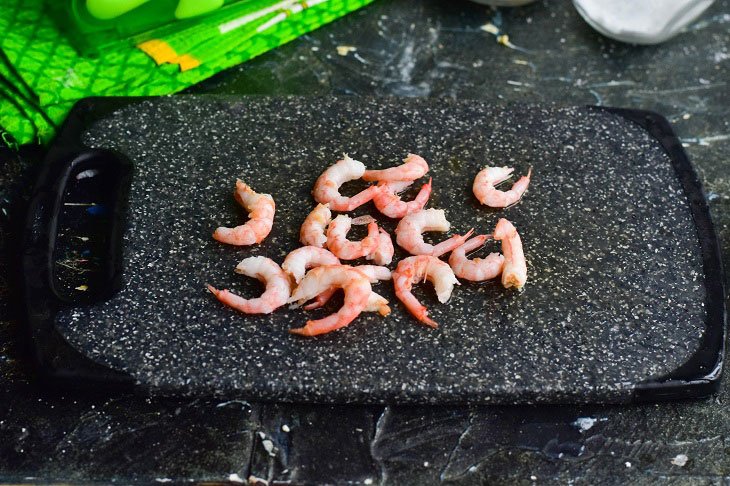 7. Put all the ingredients in a large bowl. Add some salt and pepper.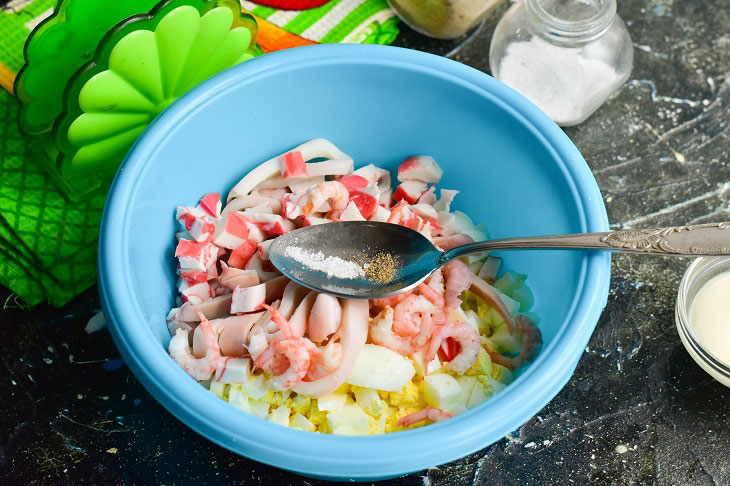 8. Now add mayonnaise there.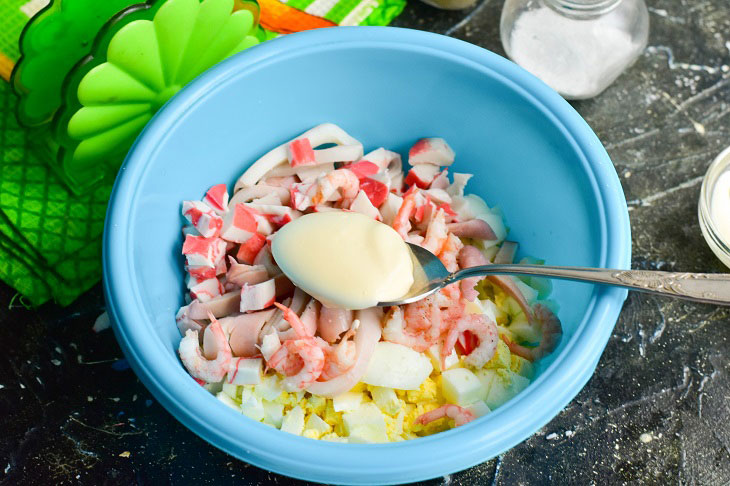 9. Mix very well.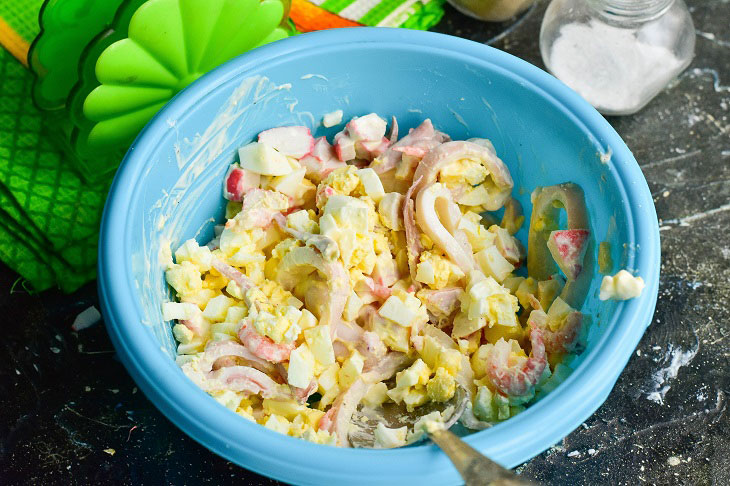 10. Finally, transfer the finished salad to a glass bowl on a leg or any other. You can decorate the top however you like. Let the salad stand for 30 minutes in the refrigerator, then serve it to the table.
Here is such a bright, satisfying and beautiful salad "Neptune" turned out! ,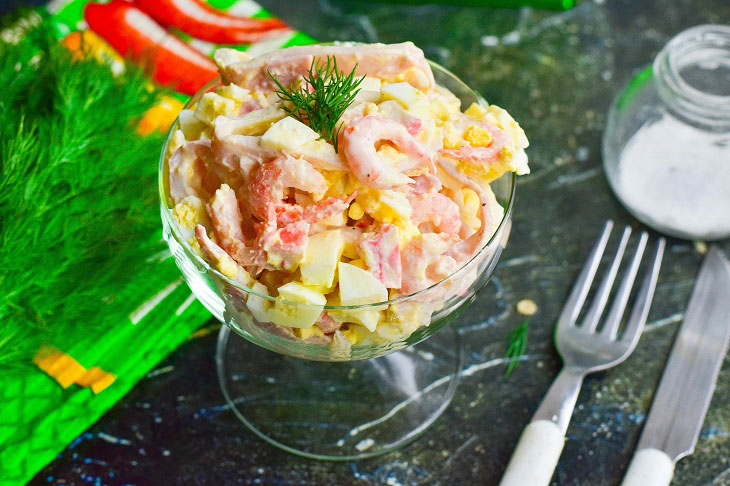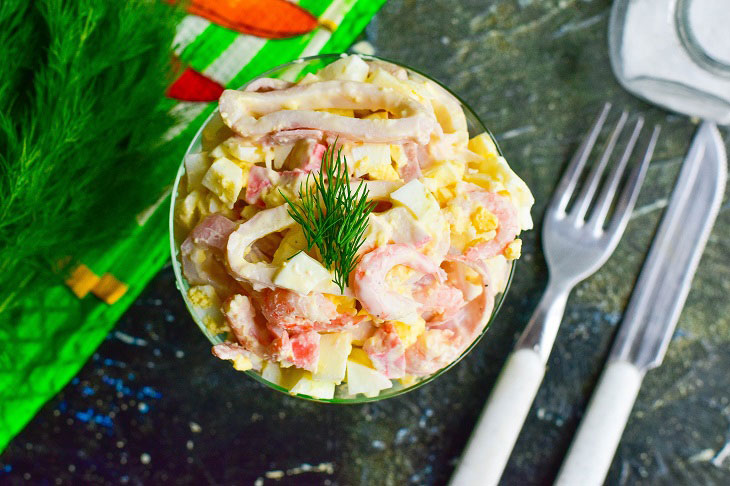 Enjoy your meal!