Salad "New Year's Candle" in a glass turns out to be very bright and colorful, so you can safely cook it for any holiday. Of course, it would be more appropriate to do it for the New Year.
The main products of this salad are liver and vegetables. It is thanks to the offal that the salad comes out quite satisfying. It is desirable to fill it with mayonnaise with a high percentage of fat content. However, if you adhere to proper nutrition, then you can safely opt for sour cream. An important point is that the salad is served to the table in a glass. Therefore, it is worth taking care of its preparation in advance. It can be anything in shape, but not on a leg.
Ingredients:
Any fried or boiled liver – 70 g.
Canned peas – 2 tbsp. l.
Chicken egg – 1-2 pcs.
Boiled potatoes – 1 pc.
Boiled carrots (for salad decoration) – 1 pc.
Canned zucchini or pickled cucumber – 30 g.
Mayonnaise – 2-3 tbsp. l.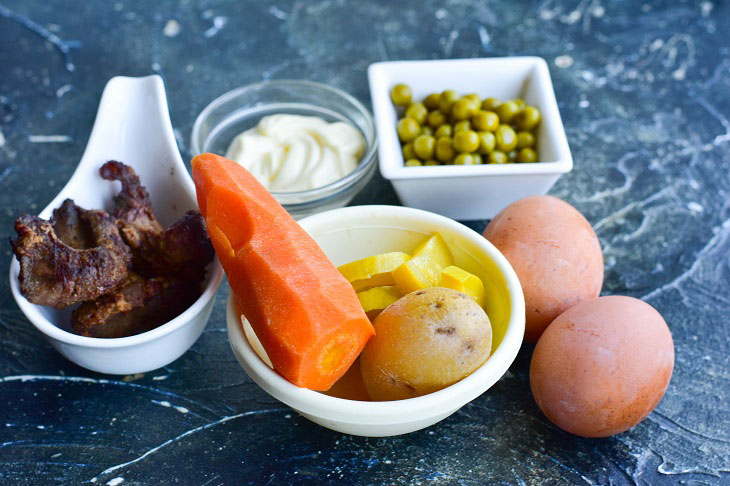 How to cook:
1. First of all, cut the fried liver into medium-sized cubes.
If your liver is not cooked in advance, then cut it into pieces and fry in a pan, pouring vegetable oil into it. You can also just boil it for 15 minutes.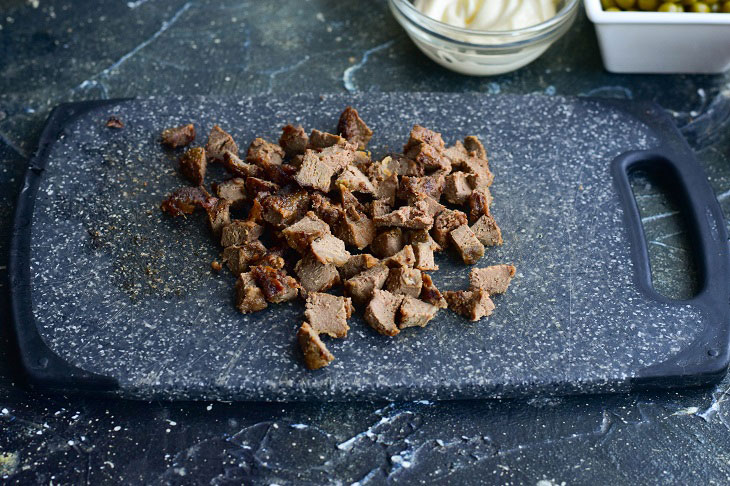 2. Put the chopped liver into a tall glass. Add a layer of mayonnaise.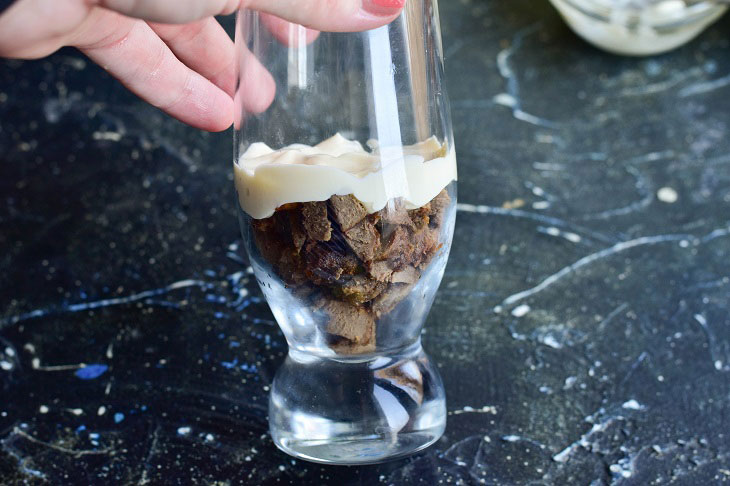 3. Now cut the boiled potatoes and canned zucchini into cubes.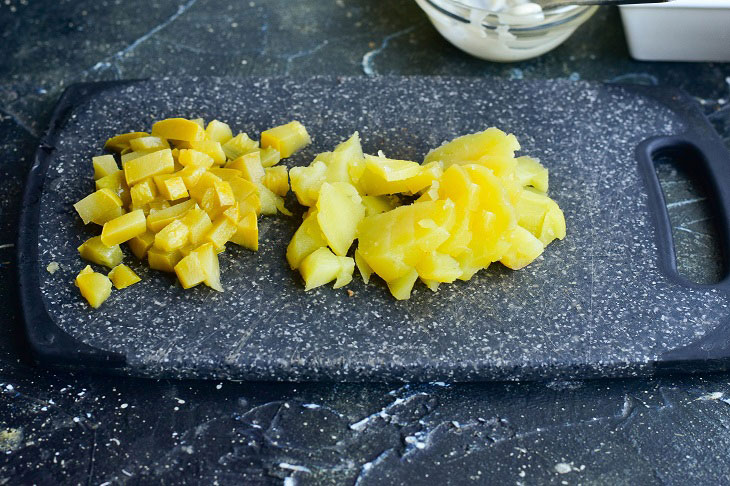 4. Put the zucchini on top of the liver.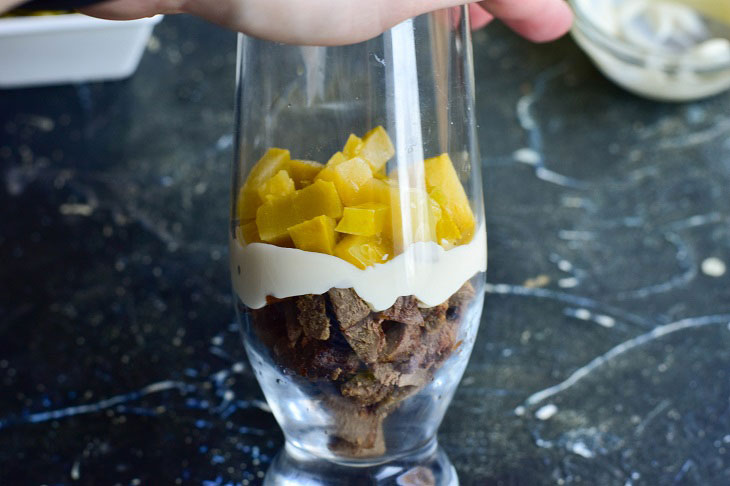 5. Then send canned peas there.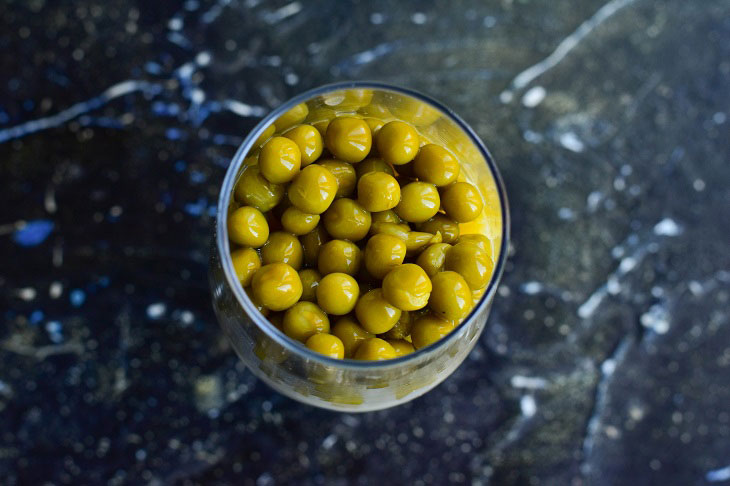 6. Put the chopped potatoes on top of the peas.
You can press the potatoes a little on top with a spoon so that all the products fit into the glass.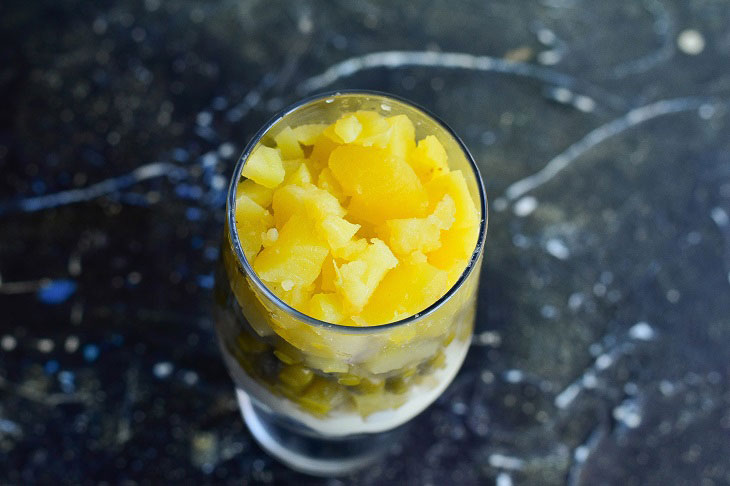 7. Now add grated boiled proteins (yolks are not required in this recipe). Lay them out as a final layer. Press down the salad a little on top with a tablespoon so that it is even on top.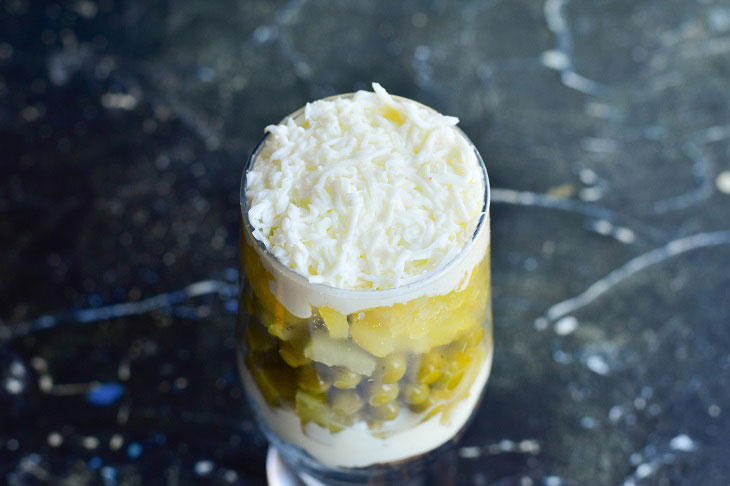 8. Using carrots, make a candle wick.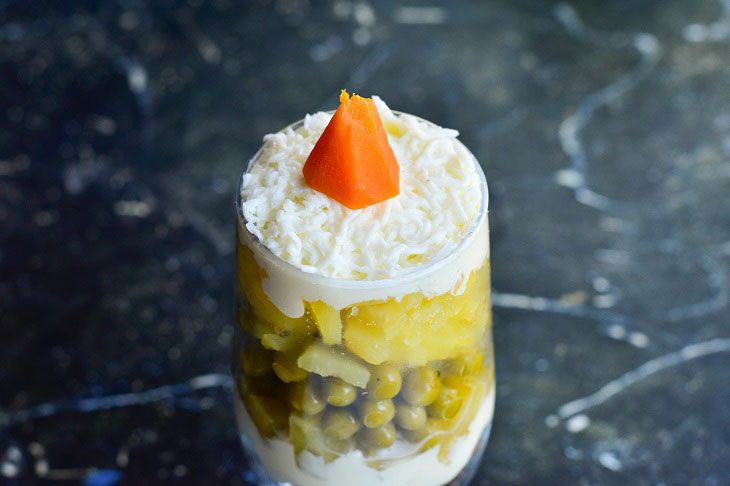 Here is such an original, beautiful and most importantly – a delicious salad "New Year's Candle" in a glass came out! Surprise the guests invited to the holiday with such an unusual dish and receive praise from them. Happy New Year!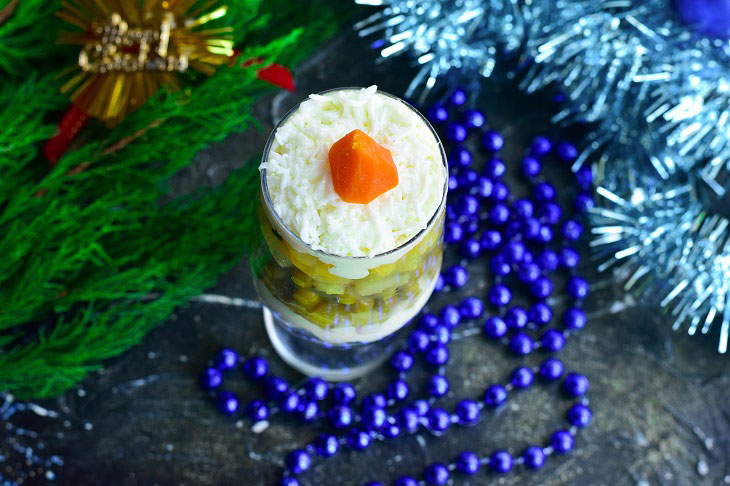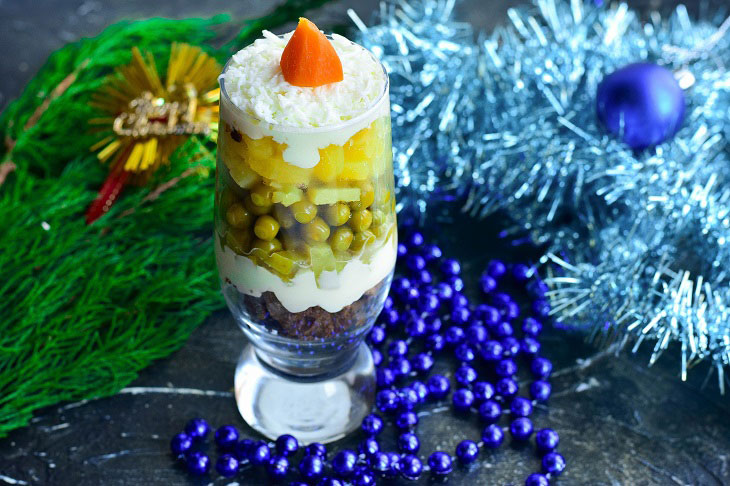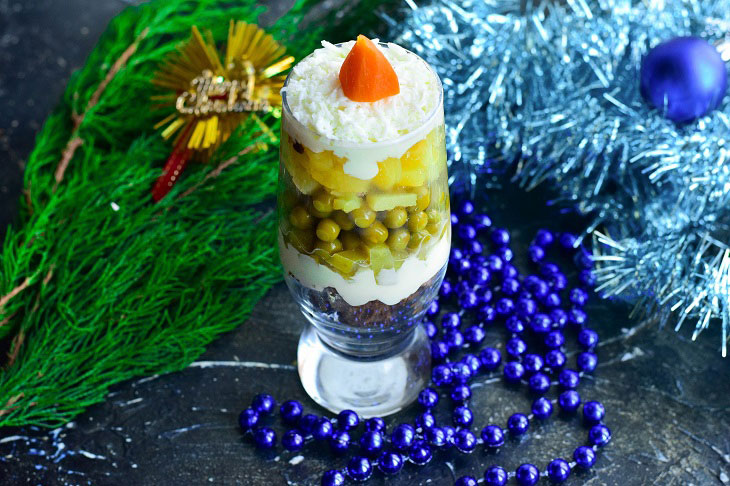 Enjoy your meal!