This salad will undoubtedly stand out on your table with its unusual and interesting serving! In it, the combination of the sweetness of persimmon and corn with the freshness of crispy onions, in addition to chicken breast, turned out to be warm and refined.
The recipe shows how to lay out the Sweet November salad on a common dish, but it is better to lay it out in portions with a teaspoon of sour cream, so it will be more convenient for guests. But it will, of course, look more spectacular on one plate as a whole. If desired, sour cream can be completely replaced with mayonnaise, but still it is better with sour cream, the taste is softer and softer. You can also cut all the ingredients into smaller pieces and immediately season with sour cream.
Ingredients:
Persimmon – 150 g.
Chicken breast (baked) – 75 g.
Sweet onion – 100 g.
Corn – 50 g.
Almonds – 10 g.
Sour cream – 2 tbsp. l.
Salt, pepper – to taste.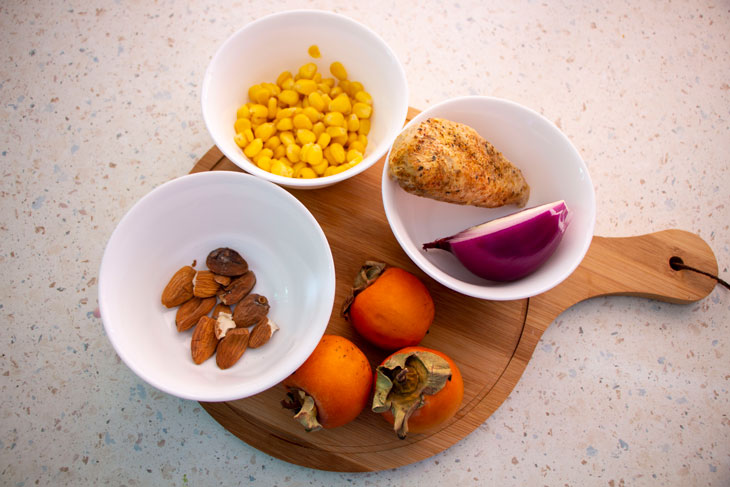 Cooking:
1. Cut the onion into thin half rings and pour boiling water with the addition of 1 tsp. sugar and a pinch of salt. Leave for 10-15 minutes.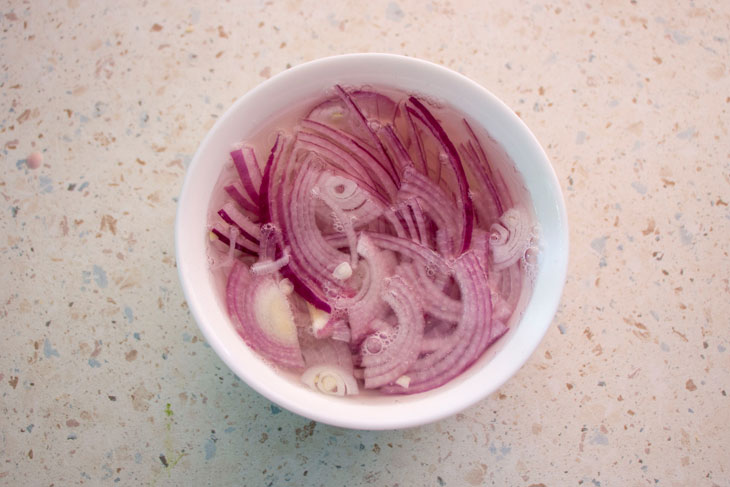 2. We begin to collect the salad. Put the first layer of corn, smooth.
3. Put the onion on top of the corn, after washing it in cold water and drying it. Salt and pepper.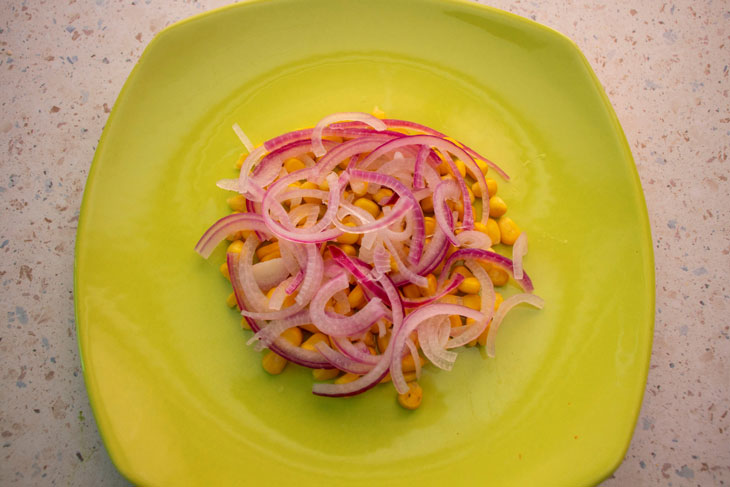 4. Cut the breast into thin slices and lay out the third layer. Salt and pepper.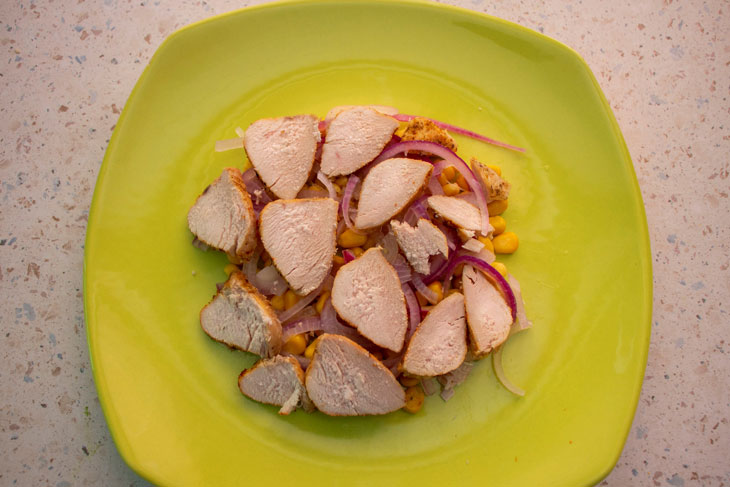 5. Cut the persimmon into circles; in the process of cutting, it will be quite easy to remove the bones from it.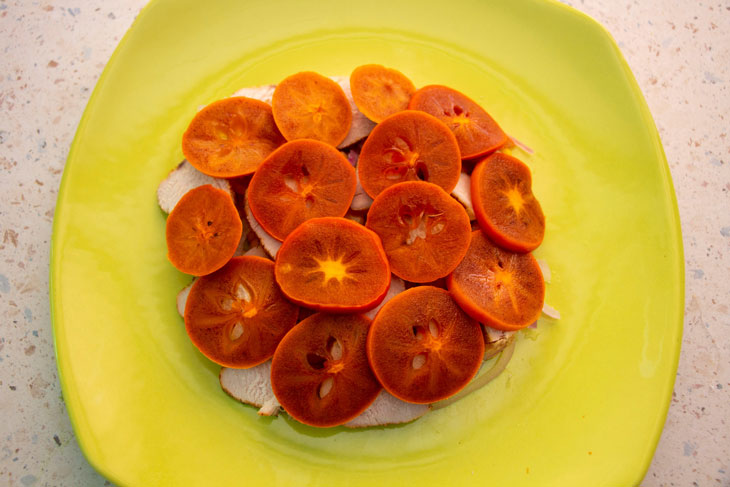 6. Chop the almonds and fry in a dry frying pan if you have raw almonds. Sprinkle the persimmon with almonds.
Serve salad dressing with sour cream.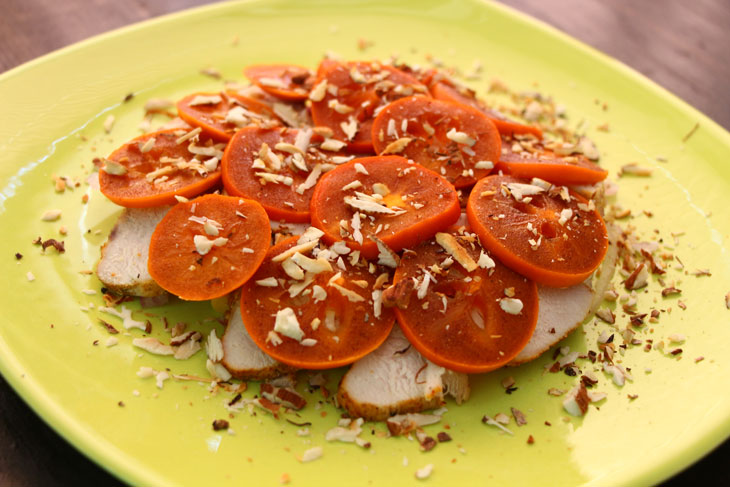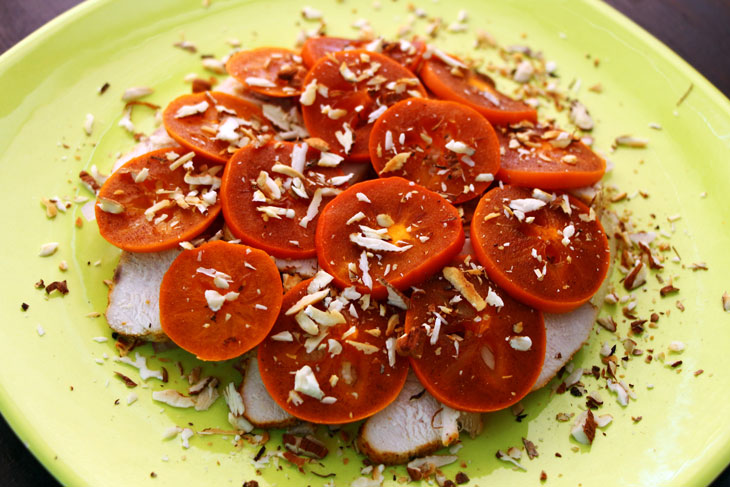 Enjoy your meal!