Salad "Nowhere Faster" really lives up to its name and cooks quickly. Of the products it uses those that most often have in the refrigerator. Despite the simplicity of its preparation, you can even make it on the festive table. An unusual dressing sauce gives a special piquancy to the finished dish. Mayonnaise and chopped garlic are used as it.
The main ingredients of the salad are carrots, which make it more juicy and unique in taste, smoked sausage, hard cheese (you need to purchase it of excellent quality), a chicken egg (from which a pancake is fried). As you can see, the ingredients are simple. By the way, you can add not only ordinary carrots to this salad, but also buy them in Korean. So the dish will come out even more original and unique in taste.
Ingredients:
Sausage – 150 g.
Hard cheese – 50 g.
Carrot – 1 pc.
Garlic – 1 clove
Egg – 1 pc.
Salt – 1 pinch.
Mayonnaise – 1 tbsp. l.
Vegetable oil – 20 ml.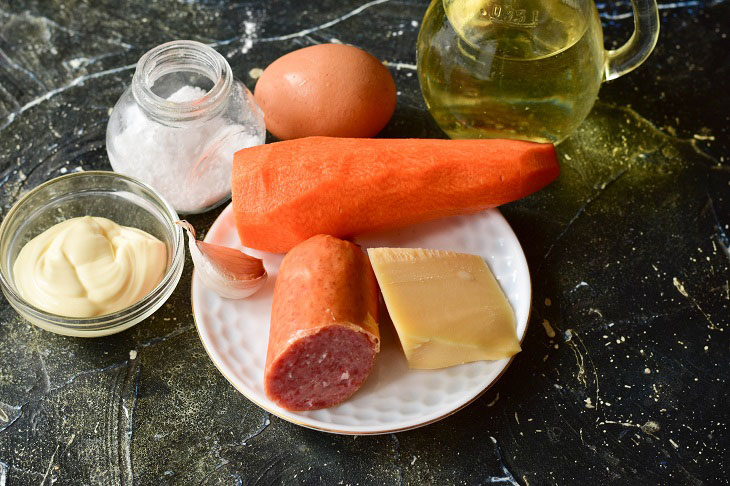 How to cook:
1. So, a chicken egg, better homemade, beat it into a container with high sides. Shake it with a fork or kitchen whisk.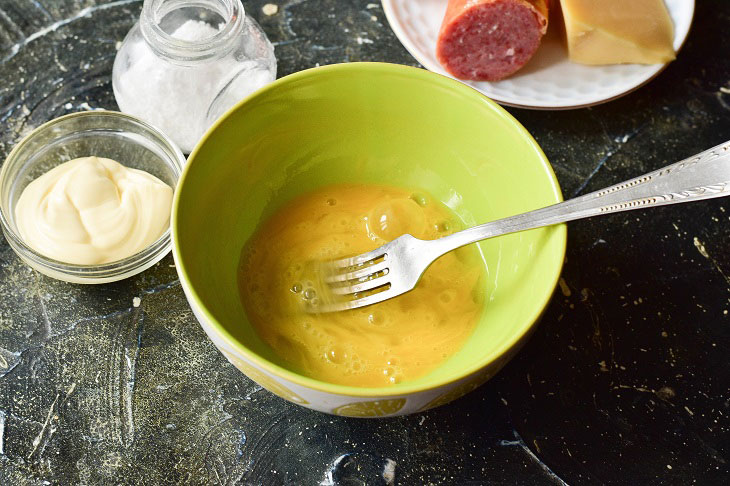 2. Pour any oil into the pan (in our case, it is vegetable oil), pour in the egg. Swirl the pan until the mass spreads over it. Fry a pancake. After that, twist it into a roll and cut into strips.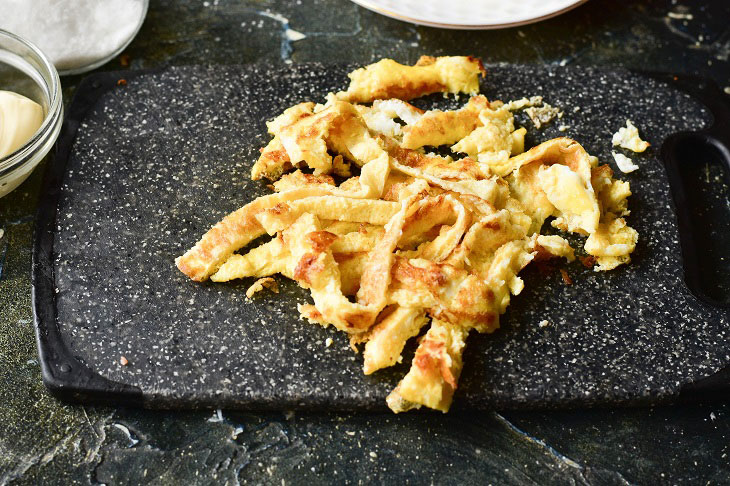 3. Carefully remove the wrapping from the sausage. Cut it into strips.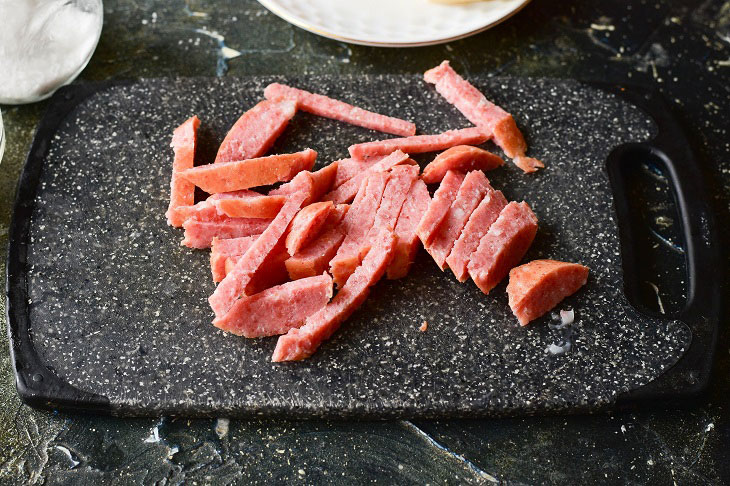 4. Do the same with hard cheese. By the way, you can use processed cheese in an amount of at least 2 pieces instead of hard.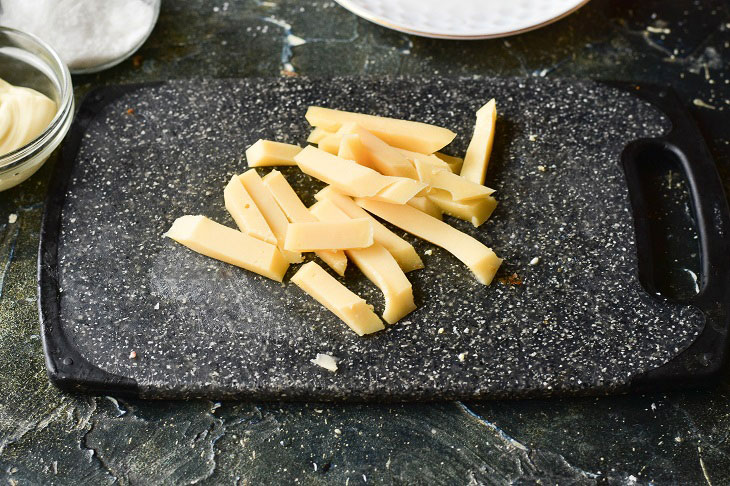 5. Grate carrots on a Korean vegetable grater.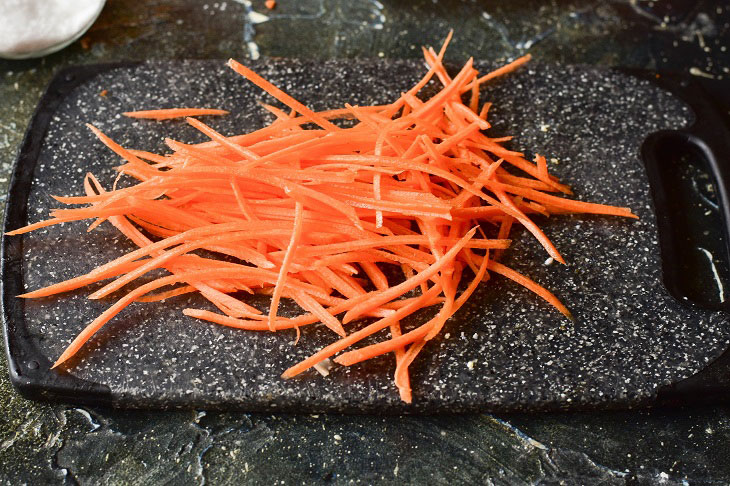 6. Place all chopped foods in a bowl.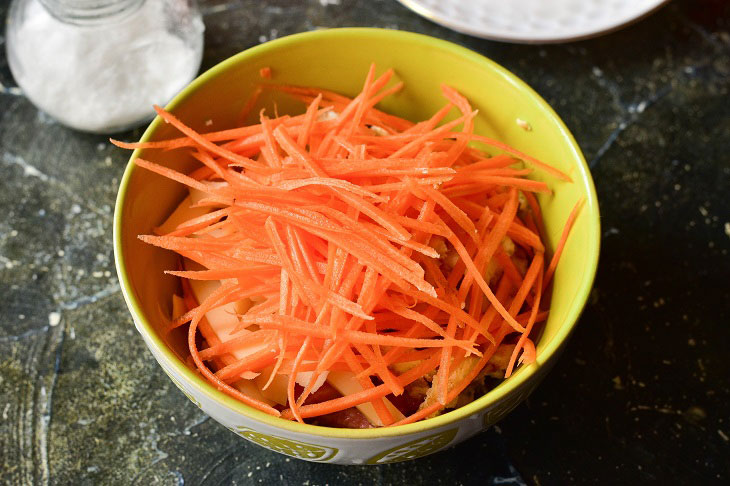 7. Add salt. You can also use more pepper, Korean carrot seasoning.
8. Squeeze a clove of peeled garlic to mayonnaise. Stir.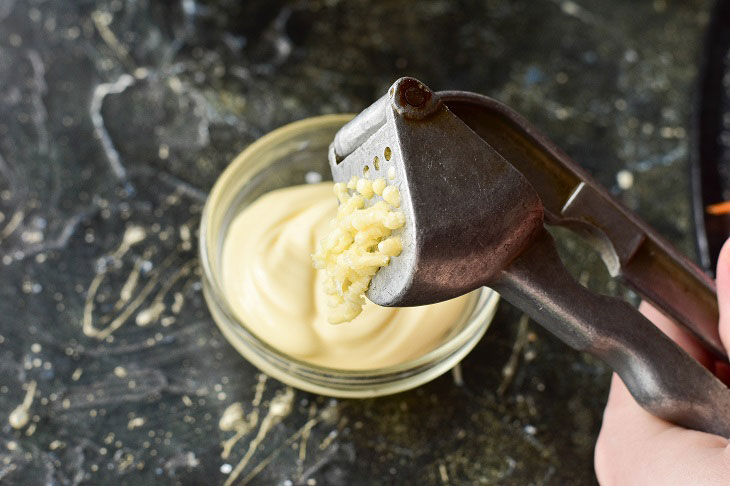 9. Add the sauce to the prepared food bowl.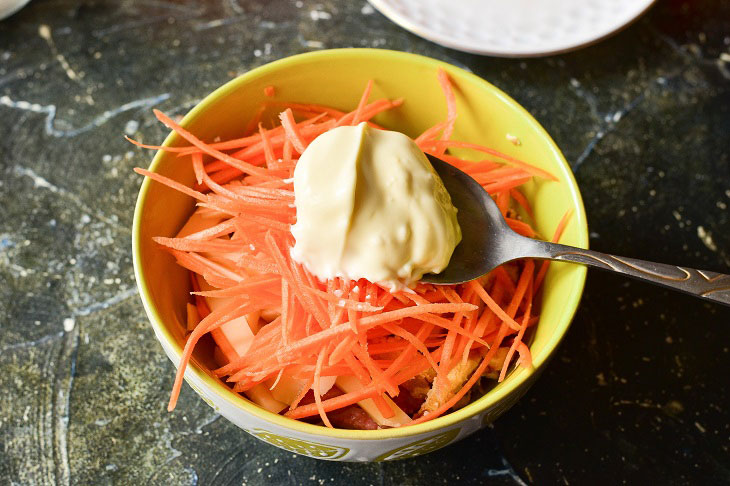 10. Mix everything very well. Transfer the finished salad "Nowhere Faster" to a beautiful bowl with a set plate of the same color. Serve it immediately to the table.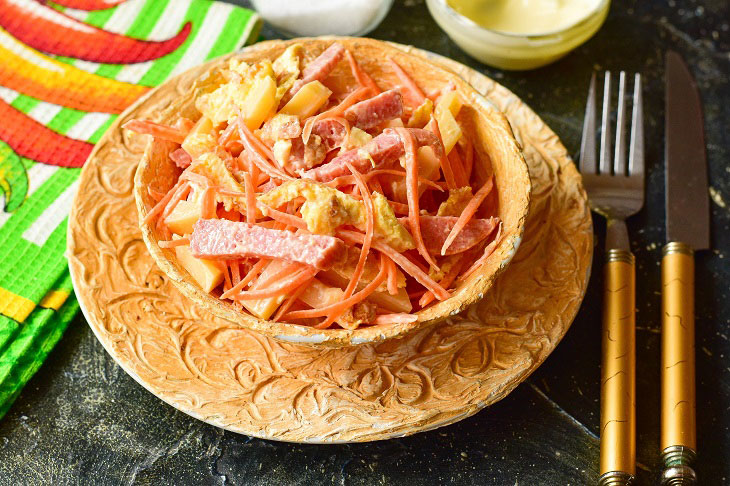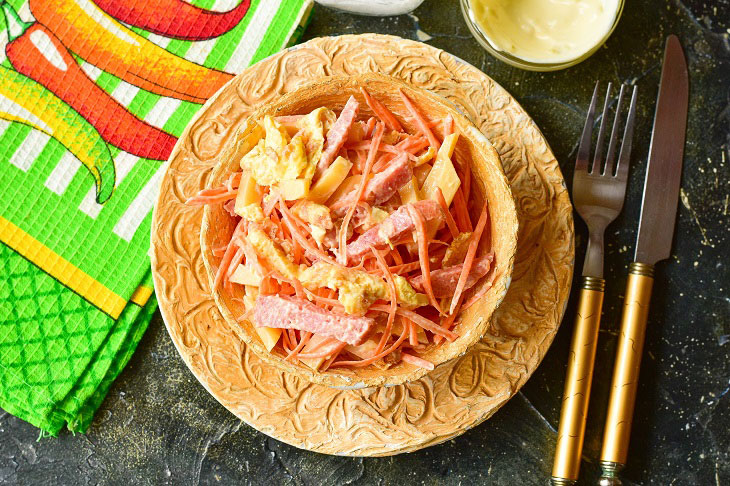 Enjoy your meal!