Salad "Obsession" is a hearty and tasty appetizer that can be safely served on the New Year's table. It is prepared from available products, tastes somewhat reminiscent of the Shuba salad. This is probably due to the fact that the main ingredients in the salad are beets and herring.
In order for the salad to turn out to be excellent in taste, you should take a responsible approach to the choice of products. Herring should be fat and, of course, fresh. You need to buy home-made beets, they are much juicier and tastier than store-bought ones, which are grown and fed for faster growth in the fields.
Ingredients:
Beets – 1 pc.
Chicken eggs – 2 pcs.
Potato – 1 pc.
Herring – 100 g.
Mayonnaise – 20 g.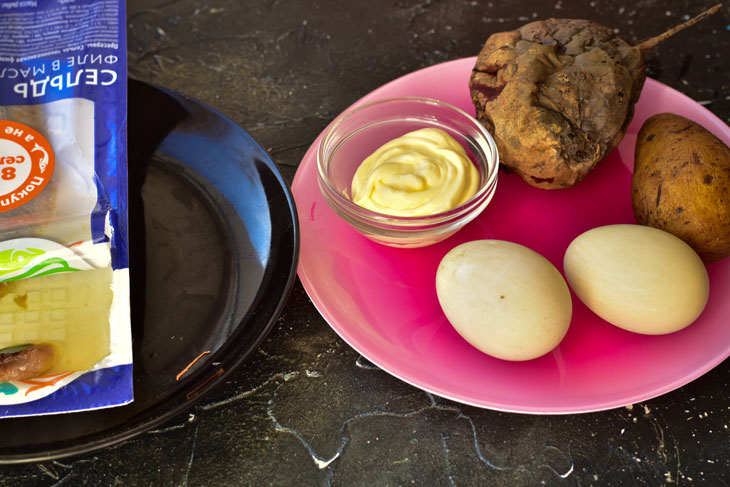 Cooking:
1. Put the potatoes in a saucepan, pour warm water, add 0.5 teaspoon of salt. Put the pan on the fire and when the water boils, reduce the heat to a minimum. Boil vegetables for 20 minutes. Then clean it and grate it on a coarse grater.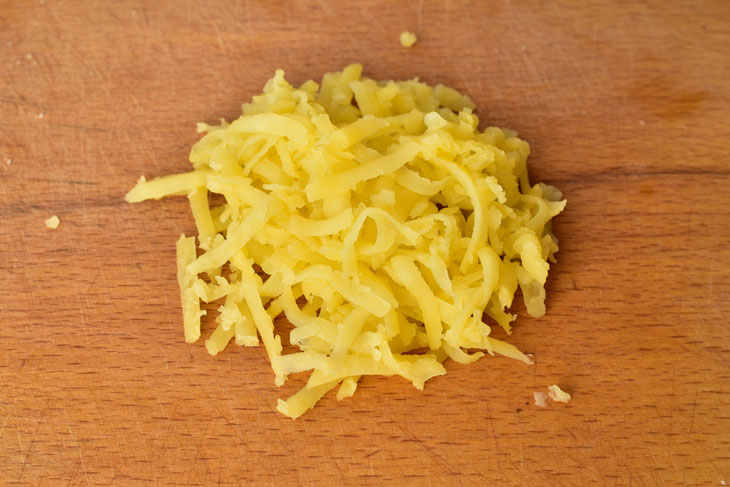 2. Place a forming ring on a beautiful and brightly colored dish. Put grated potatoes in it.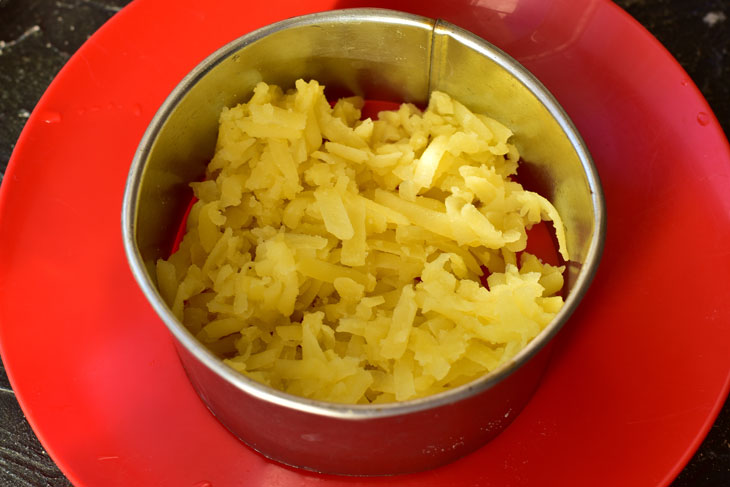 3. Lubricate it with plenty of mayonnaise.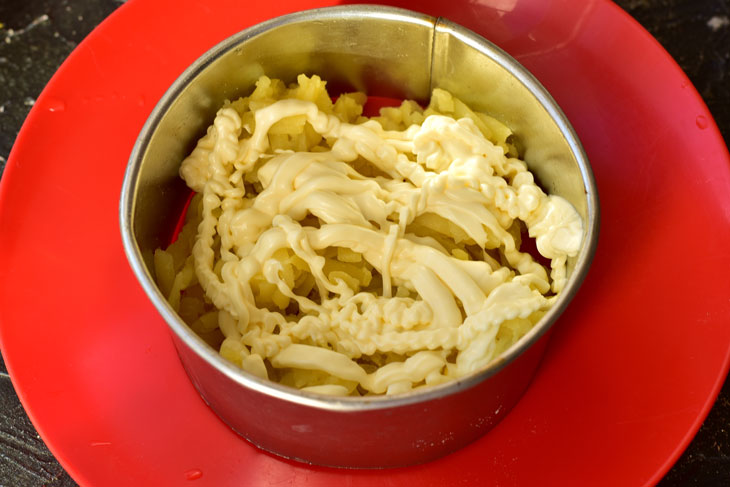 4. Cut the herring fillet into medium-sized cubes.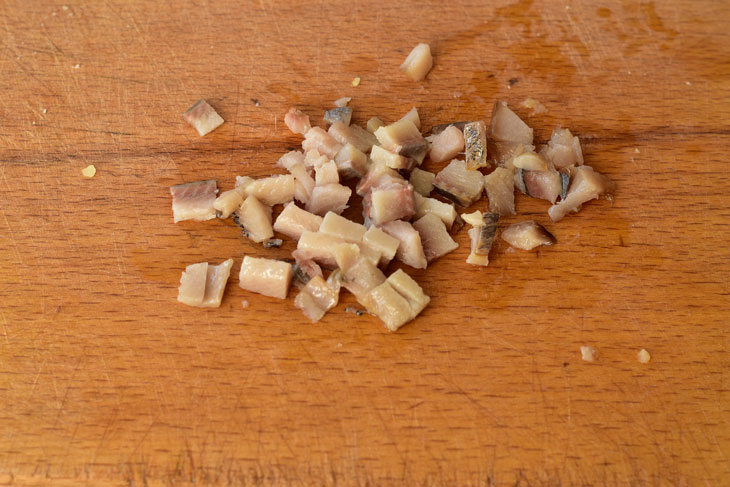 5. Put them on top of the potatoes.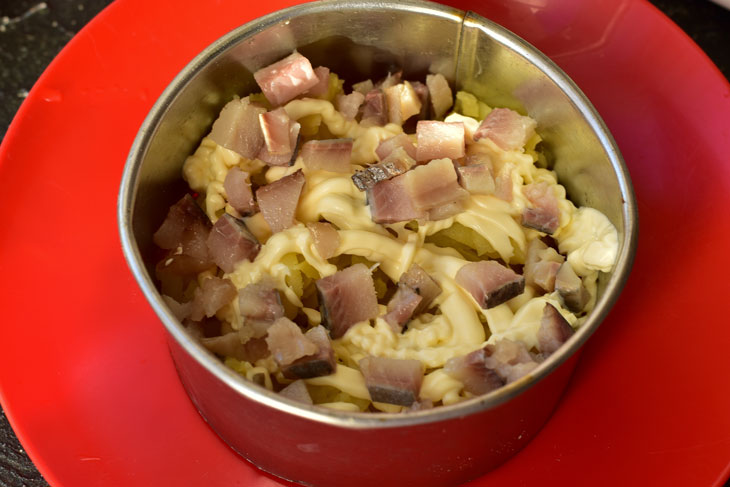 6. Grate chicken eggs.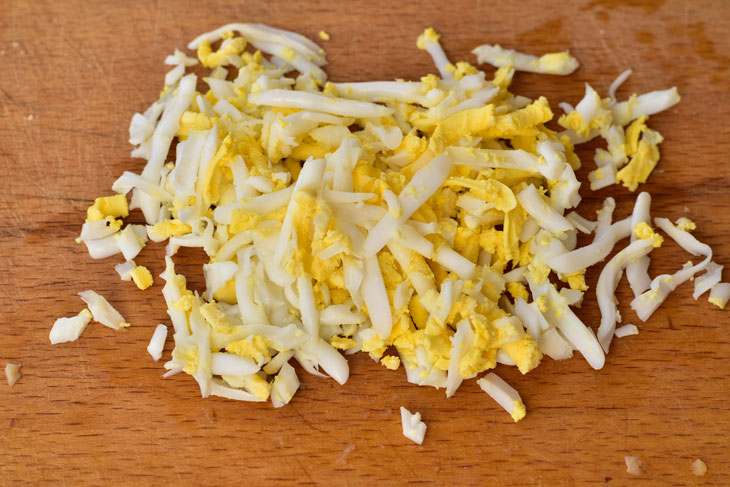 7. Put the eggs on top of the herring.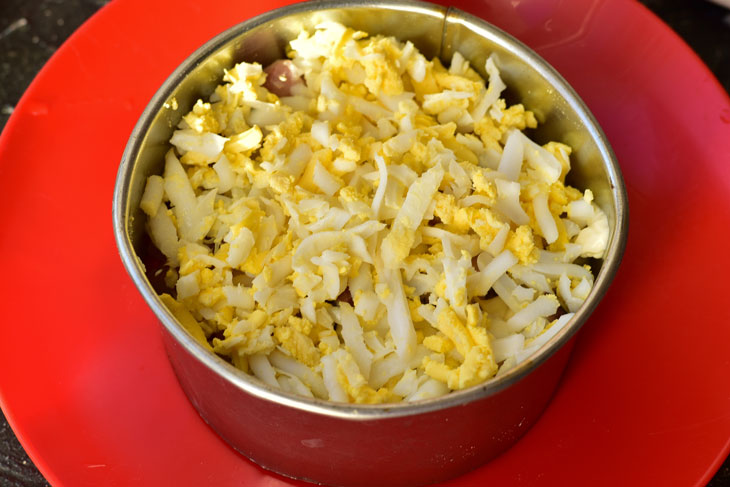 8. Lubricate also abundantly with mayonnaise.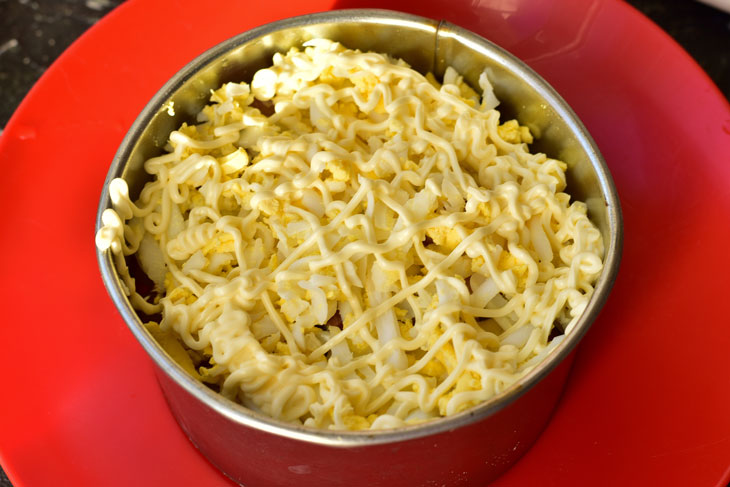 9. Wrap the beetroot in foil and send it to the oven preheated to 190 degrees for an hour. You can boil it on the stove in a pan. After that, clean it with a knife, and then grate it on a coarse or fine grater.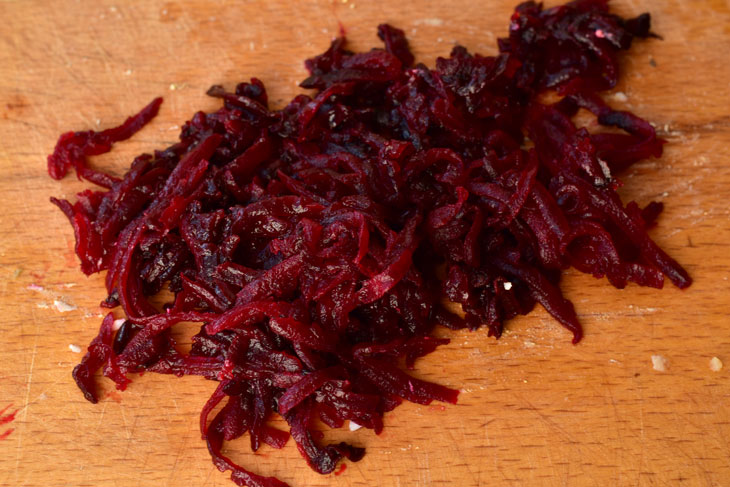 10. Put the grated vegetable on top of the eggs.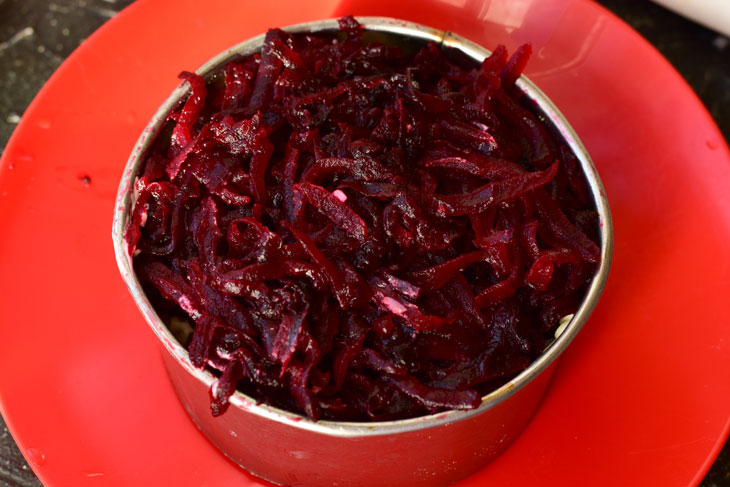 11. Lubricate with mayonnaise.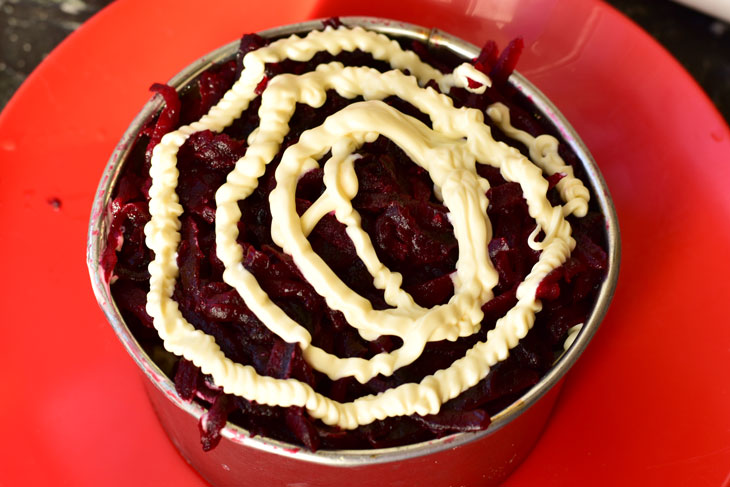 12. Gently remove the ring, pressing down the salad as if on top with a spoon.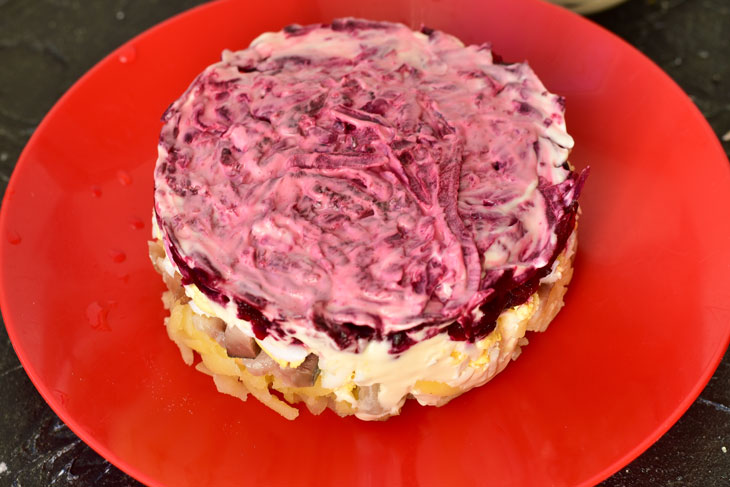 After that, serve the "Obsession" salad immediately to the table or put it in the refrigerator until all the guests have gathered!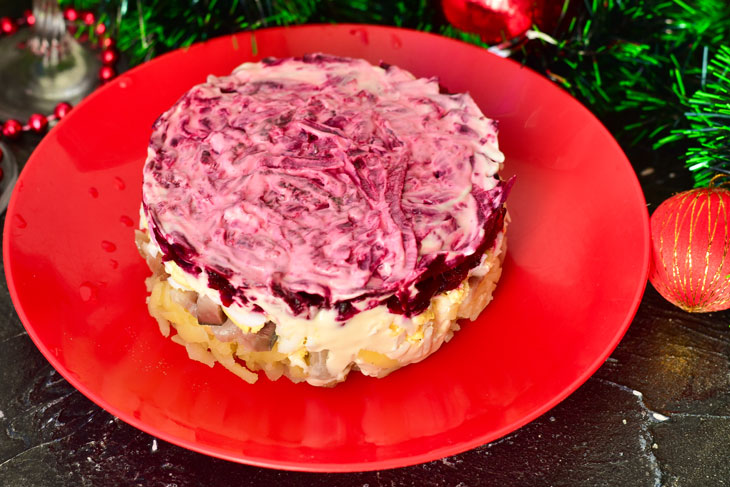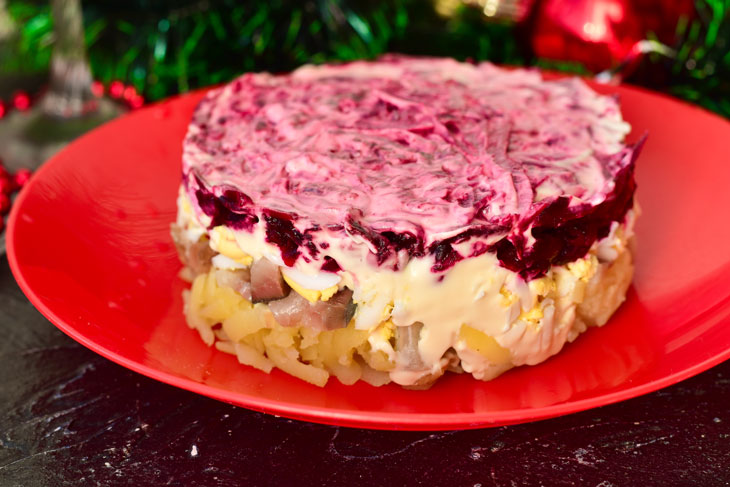 Enjoy your meal!