Panagyursky salad is a dish for those people who love those salads that are not dressed with mayonnaise or fatty sauces. Despite this, the finished salad is still very satisfying, juicy and tasty. For its preparation, it is recommended to use young white cabbage.
When choosing a pepper, it is better to buy sweet, bright in color, for example, orange or red. Whether or not to add a clove of garlic to the salad is up to you. This ingredient is optional. Pepper, tomato should be cut into small cubes. Grate the carrots on a coarse grater, and chop the cabbage as thinly as possible. Vegetable oil is also used for dressing, so it is better that it is not as fragrant as homemade. Also, instead of it, you can safely use olive oil, of course, if you like it more and have it at home.
You can serve ready-made vegetable salad with any meat dishes. For example, it goes well with chops, just fried meat or cutlets. It can also be served as an addition to side dishes.
Ingredients:
Young cabbage – 150 g.
Tomato – 1 pc.
Garlic – 1 clove.
Carrot – 1 pc.
Sweet pepper – 50 g.
Salt, pepper – to taste.
Sugar – 1 pinch.
Vinegar 9% – 1 tbsp. l.
Vegetable oil – 2 tbsp. l.
Dill – 1 bunch.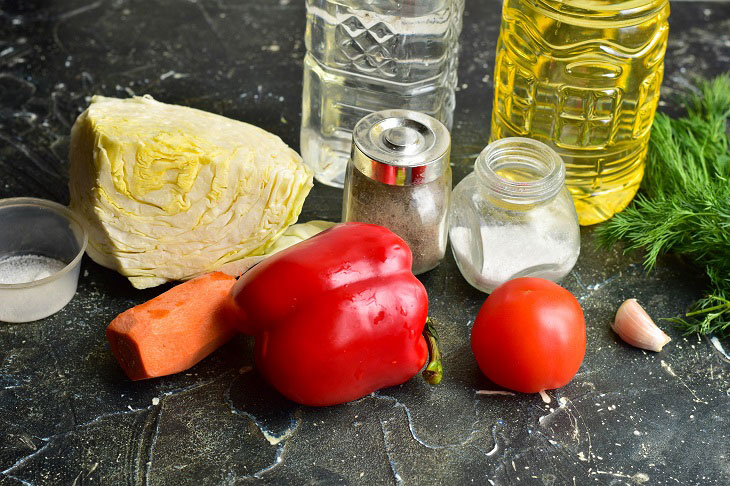 How to cook:
1. Wash all prepared vegetables. Chop the sweet pepper very finely.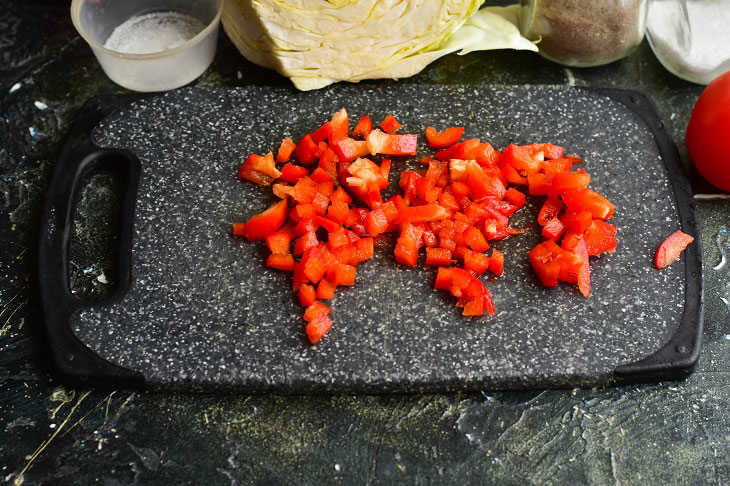 2. Now do the same procedure with a fresh tomato.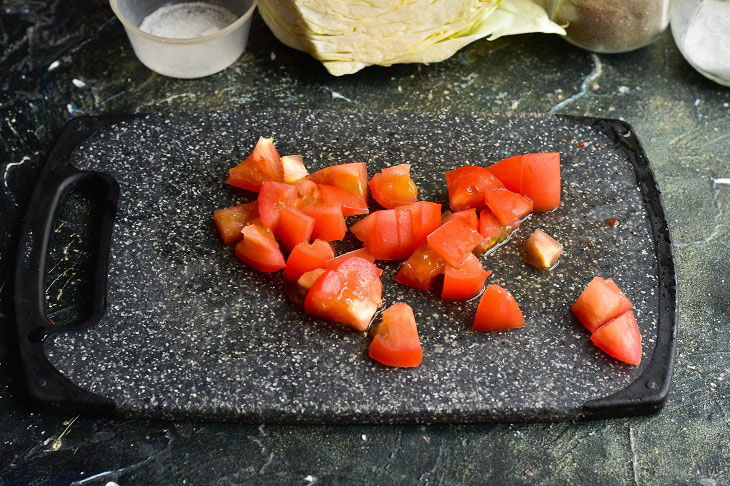 3. Wash a bunch of fresh herbs, shake off water from it, cut with a sharp knife on a cutting board.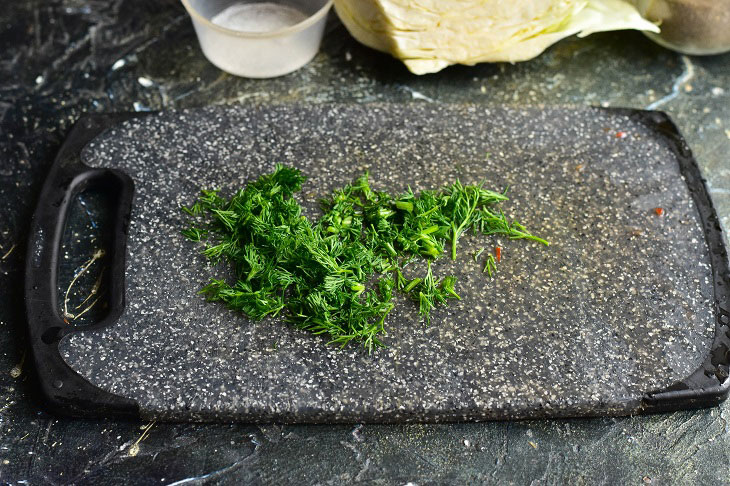 4. Shred the cabbage.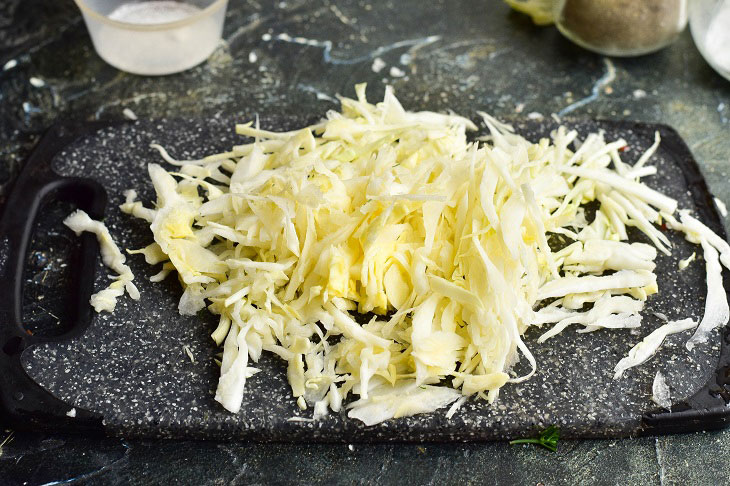 5. Peel the carrots and grate immediately.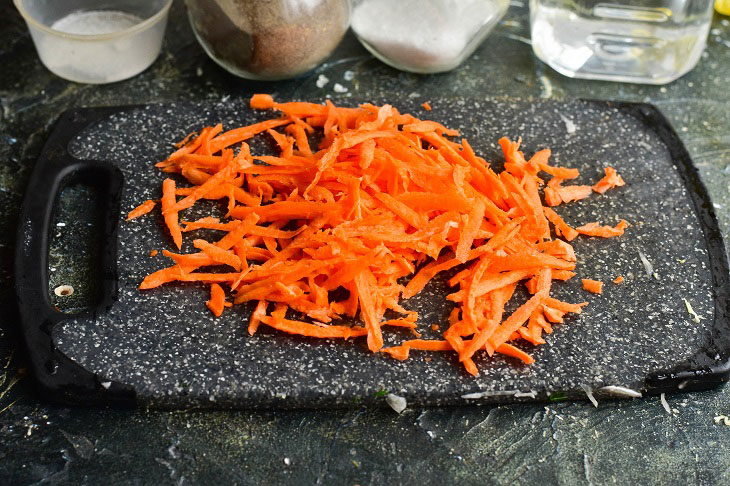 6. Transfer all products to a bowl. There also add literally a pinch of sugar, salt, pepper and squeeze a clove of garlic.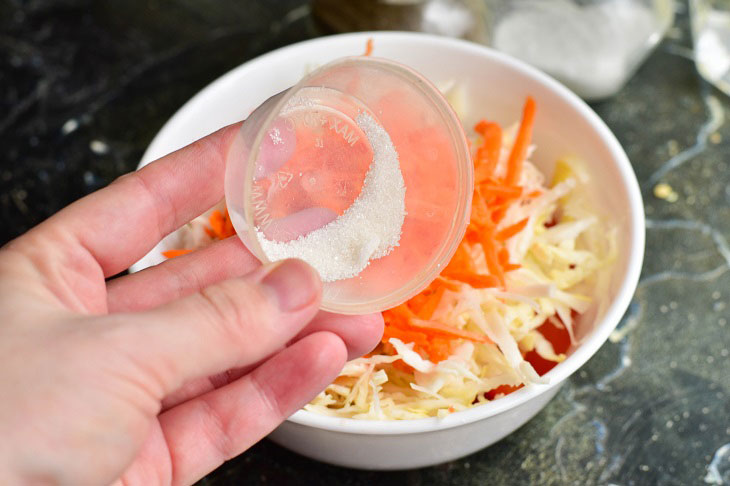 7. Pour in the vinegar. Just do this procedure very carefully and preferably away from the salad bowl.
8. Now pour in vegetable oil.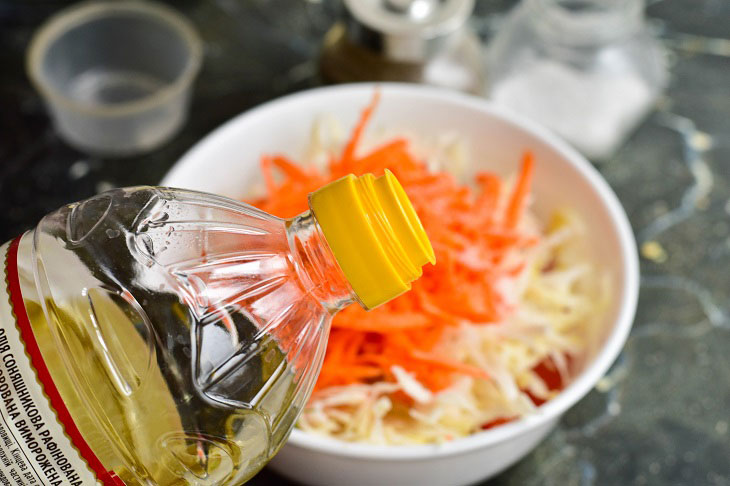 9. Mix everything very well with a regular spoon.
Here is such a salad "Panagyursky" came out! As you can see, the recipe is simple, and the ingredients are the same. So be sure to prepare it!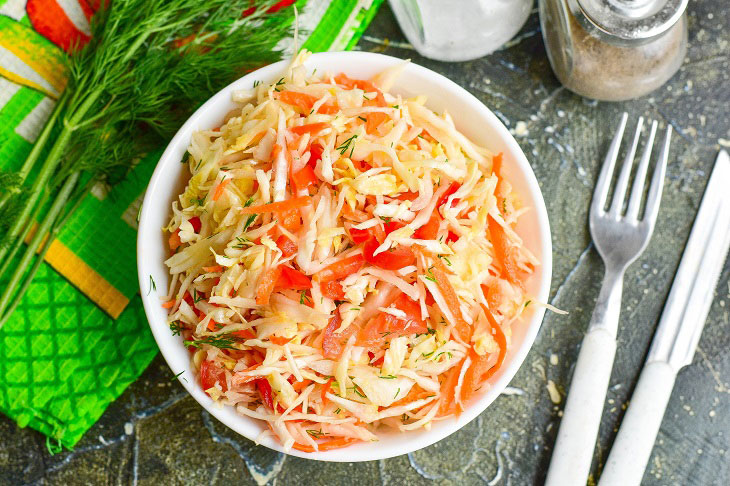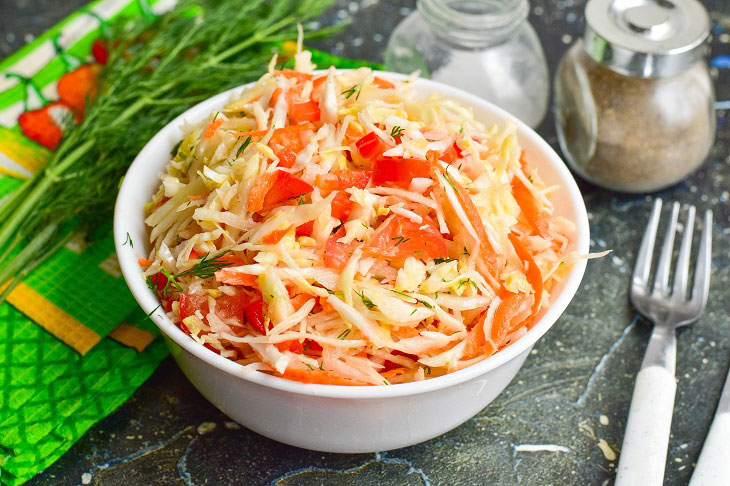 Enjoy your meal!