Salad "Paradise" looks very bright, appetizing and fresh. Prepare such a dish for a daily menu or a festive feast. A set of products will need quite affordable – green beans, tomatoes, eggs. You can use green beans either fresh or frozen. Prepare the sauce yourself from sour cream, mustard and olive oil. Also for the sauce you will need natural apple cider vinegar – it will add sourness to the sauce.
Green bean salads are rarely seen at the dinner table, but believe me, such a vitamin product as green beans is ideal for a daily diet. String beans are healthy and nutritious. It is important to complement the beans with a delicious sauce, and the recipe is in front of you, take note!
Ingredients:
String beans – 150 g.
Chicken eggs – 1-2 pcs.
Tomatoes – 120 g.
Sour cream – 50 g.
Olive oil – 40 g.
Dijon mustard – 7 g.
Apple cider vinegar 6% – 1 tsp
Salt, black pepper – to taste.
Greens – for serving.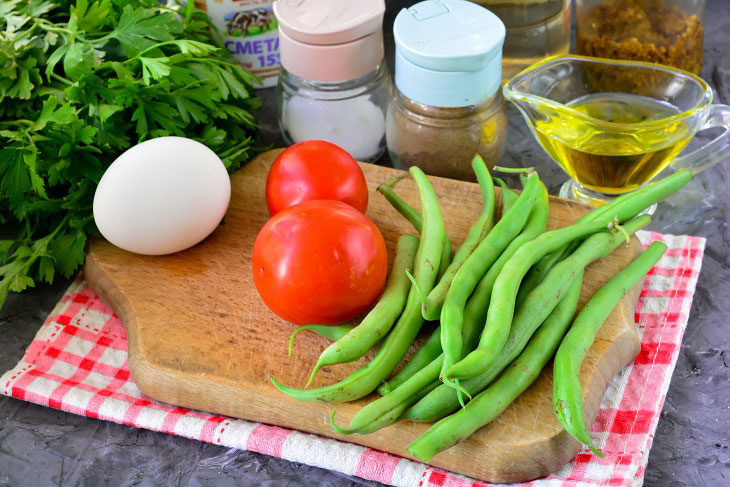 How to cook:
1. Rinse fresh green beans and cut into medium sticks. If you use frozen beans, they are usually already chopped. You don't need to defrost it.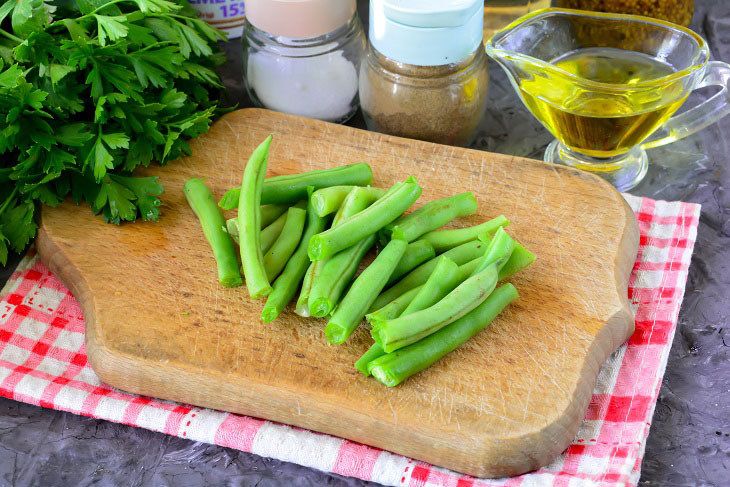 2. Pour green beans into boiling, lightly salted water and cook for 7-8 minutes until tender.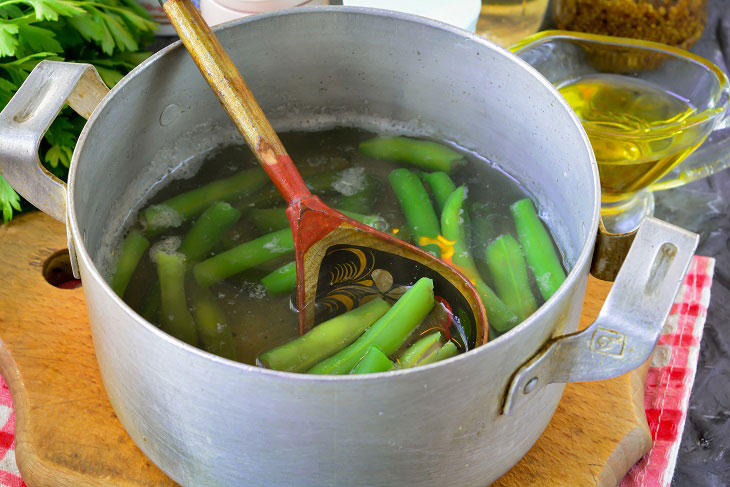 3. Put the finished beans in a sieve, let all the liquid drain. Let her cool down.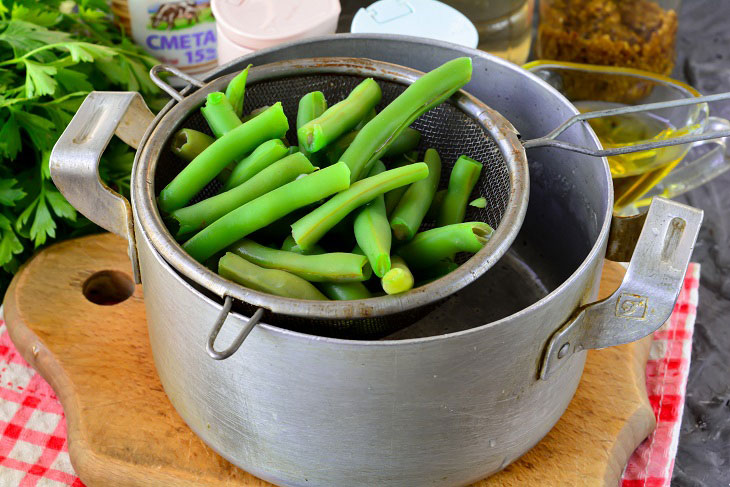 4. Hard boil chicken eggs. Cook them in boiling water for 8 minutes, then cool and peel them. Cut into slices.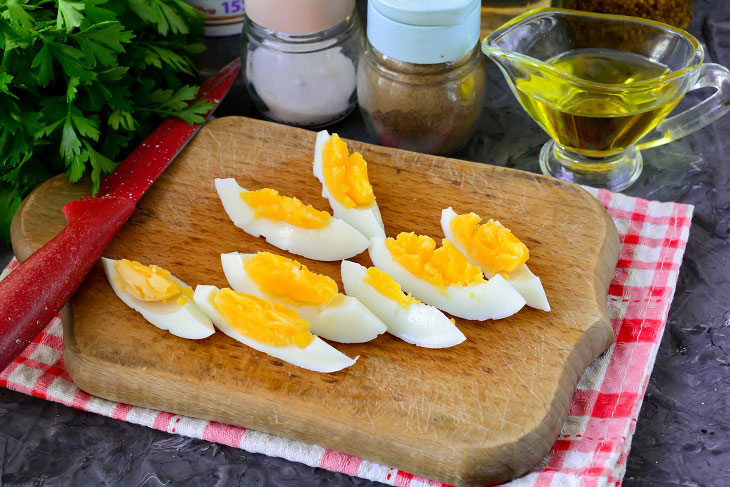 5. Rinse the tomatoes, cut the stalks, cut into medium slices.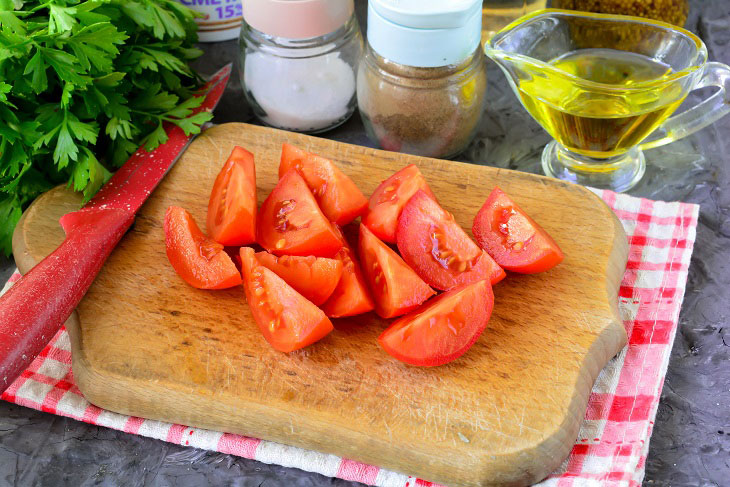 6. Put eggs with tomatoes on a plate, add green beans – put a slide in the center. Also distribute the beans among the other ingredients.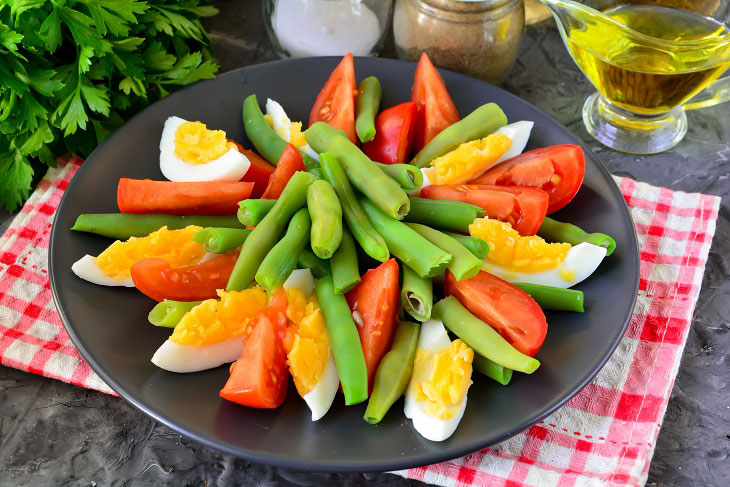 7. Prepare the dressing sauce. Mix sour cream with Dijon mustard and olive oil. Stir, add salt and ground black pepper to taste, pour in apple cider vinegar 6% and mix again, the sauce is ready.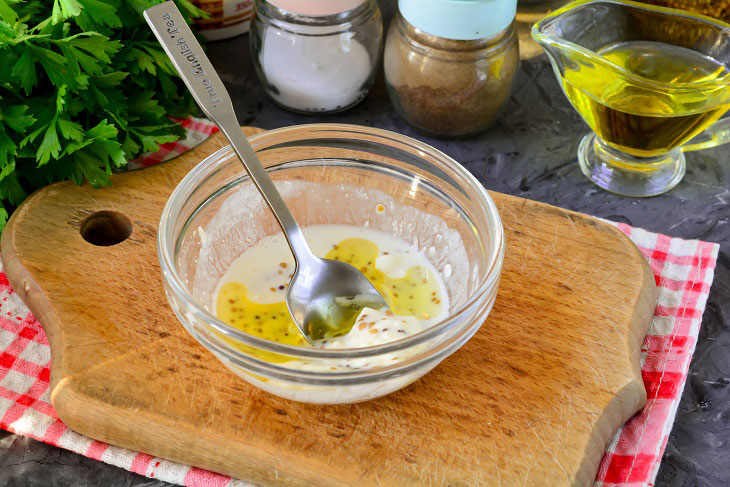 8. Pour dressing over salad.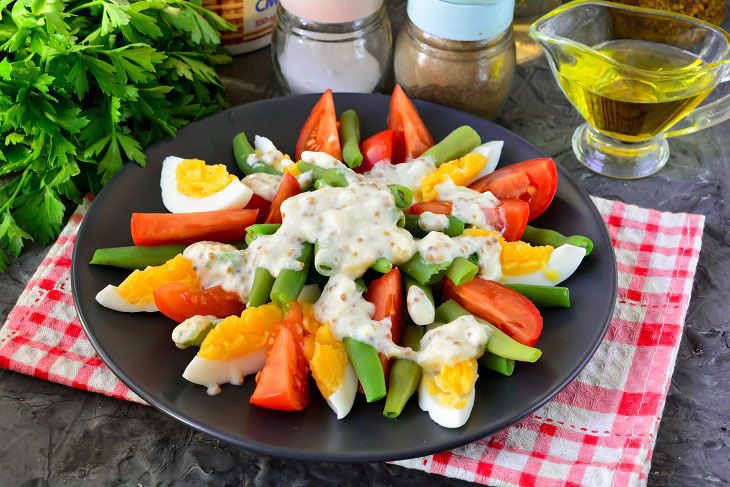 9. Add fresh herbs and serve the dish to the table. Use any greens to your taste – parsley, dill or green onions. The salad looks very appetizing, you will like it.
If you like original snacks and try to surprise your family, then Paradis salad is what you need. Serve the dish on its own – you get a full lunch or dinner. It will be useful and tasty.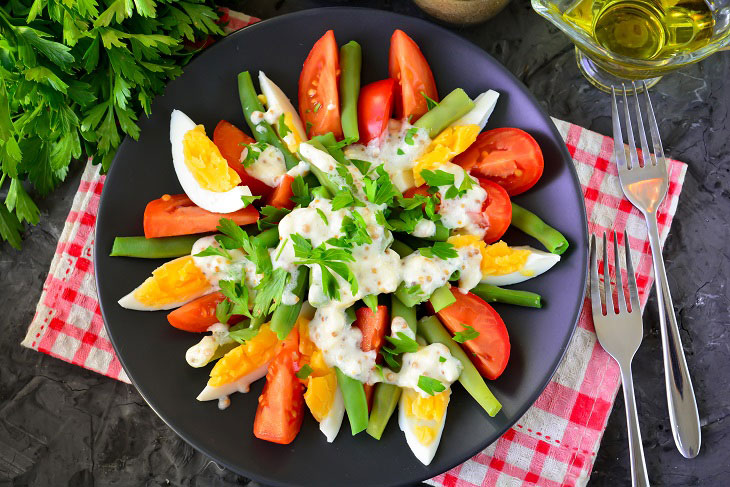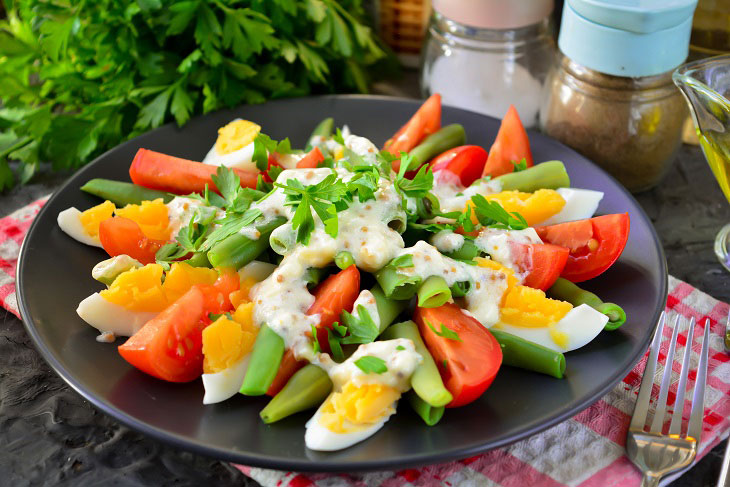 Bon appetit!