Salad "Vitaminka" is not only very tasty, but also quite healthy salad, which is prepared entirely from fresh vegetables. Cabbage, carrots, tomatoes are the main vegetables. The salad is dressed with vinegar. You can also add vegetable or olive oil. Cabbage can be used both white and Beijing. Vinegar can be apple cider or regular 9%.
In order for the "Vitaminka" salad to be well saturated, it should be allowed to stand for at least 1-1.5 hours. During this time, all the vegetables will release juice, and the salad itself will be well saturated. It goes well with any meat dishes or side dishes, and just as a light snack, it is indispensable.
Ingredients:
Cabbage – 350 g.
Carrot – 1 pc.
Tomato – 1 pc.
Salt – 3 g.
Apple cider vinegar – 1 tbsp. l.
Sugar – 3 g.
Dill – to taste.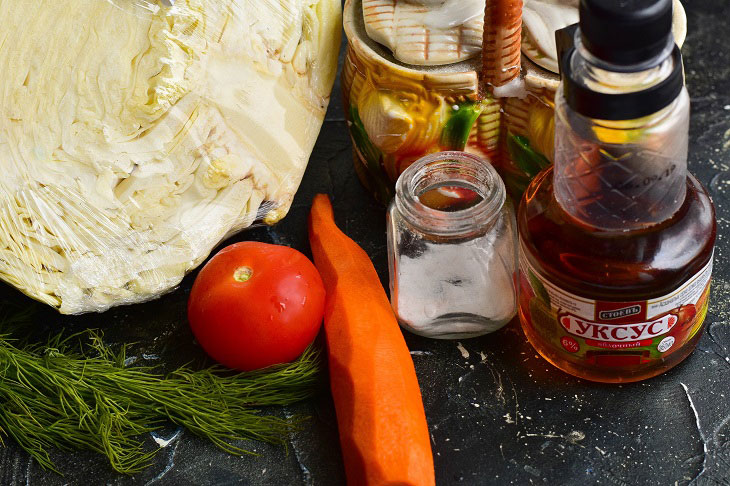 Cooking:
1. Remove the top leaves from the cabbage, finely chop the rest.
If you use Beijing cabbage, then wash it very well, cut out the hard center, cut the green part.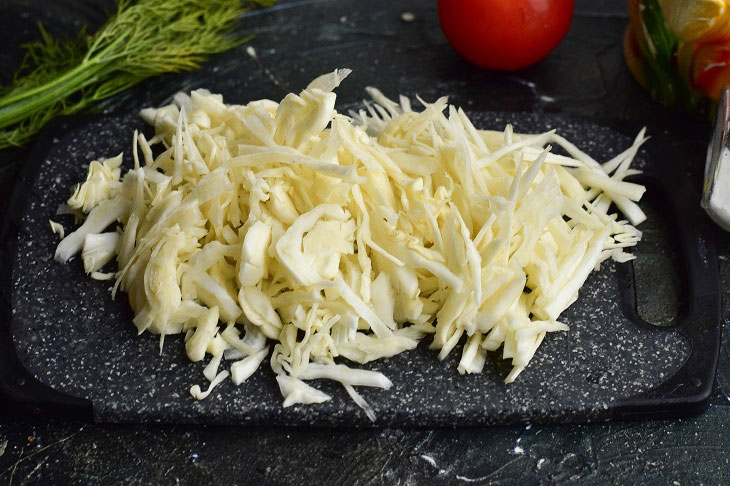 2. Peel the carrots, grate them on a regular coarse grater, or use a Korean carrot grater.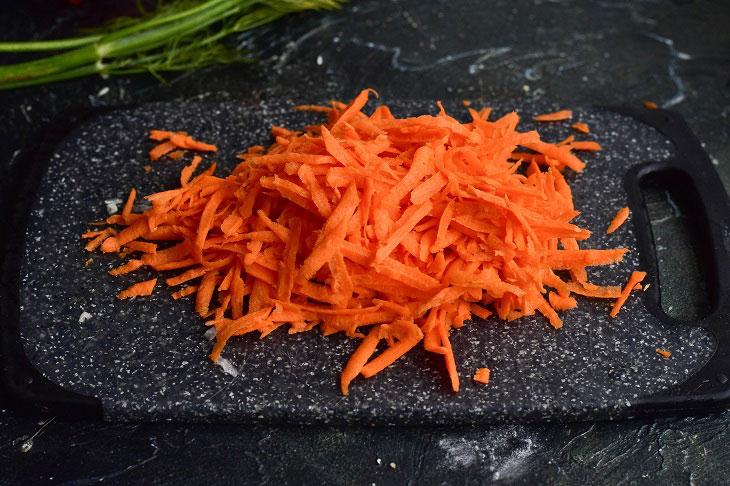 3. Wash the tomato and cut it into slices.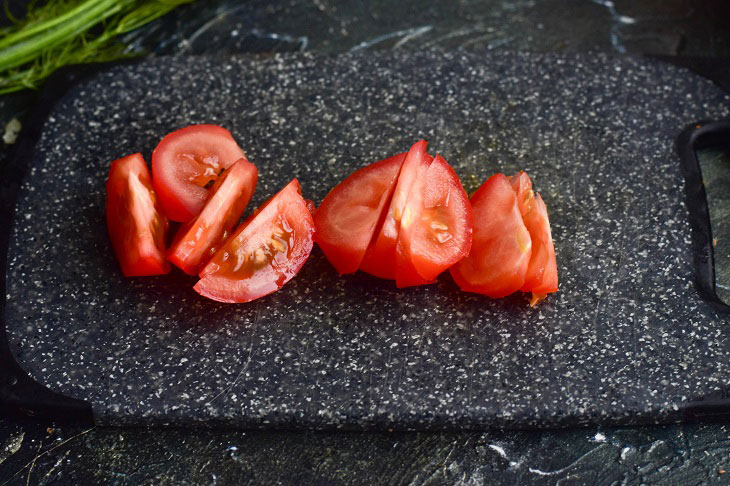 4. Place all prepared vegetables in a large bowl.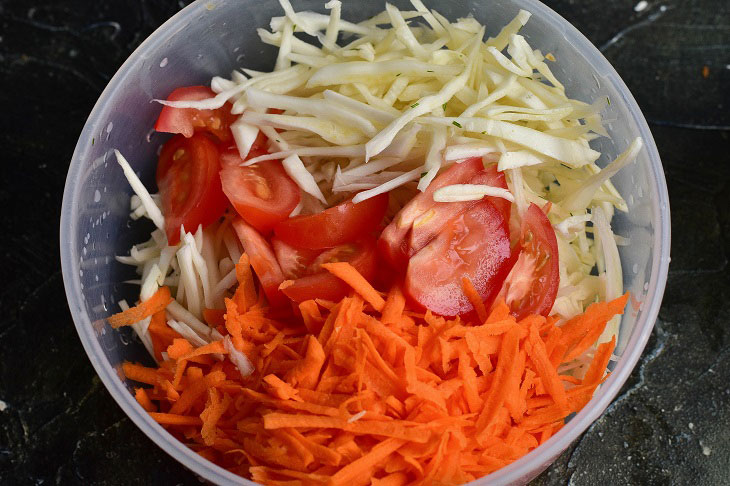 5. Add finely chopped dill or any other herbs to them. Parsley, green onions and even lettuce will do.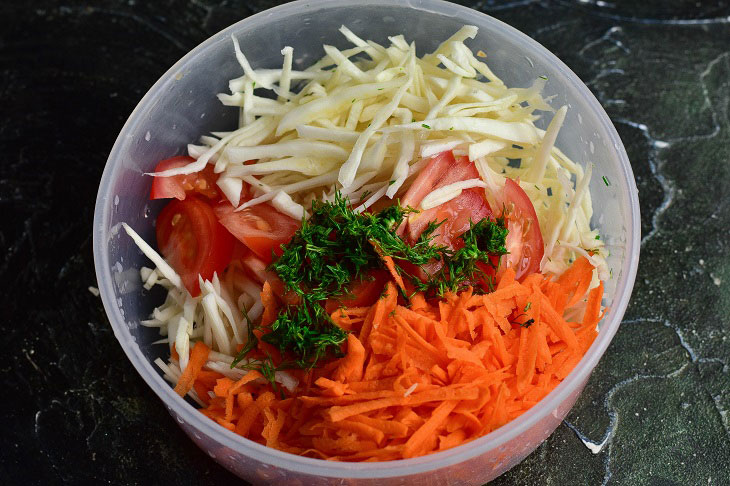 6. Then add salt and sugar. Adjust the amount of these ingredients according to your taste preferences.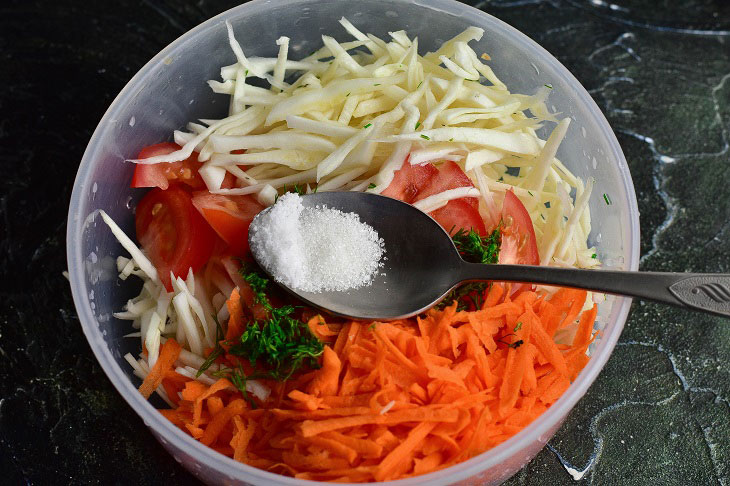 7. Pour in apple or regular vinegar. If you are using regular 9% vinegar, then add half as much as apple cider vinegar.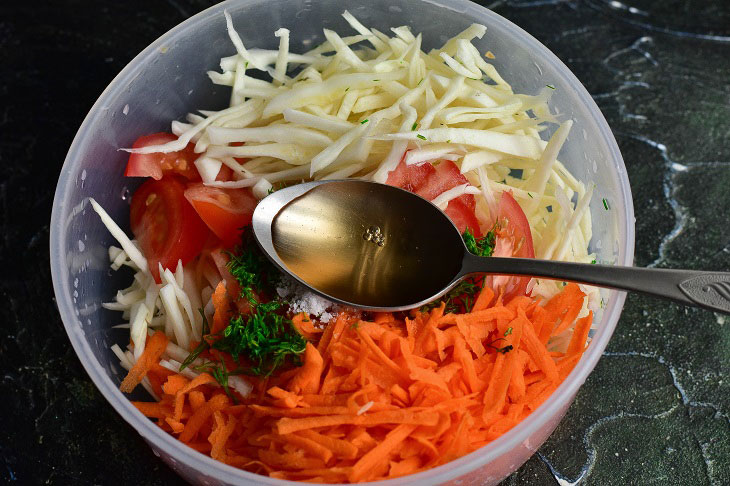 8. Mix the salad very well with a spoon. Leave it for 1-1.5 hours. Cover the top of the bowl with a lid.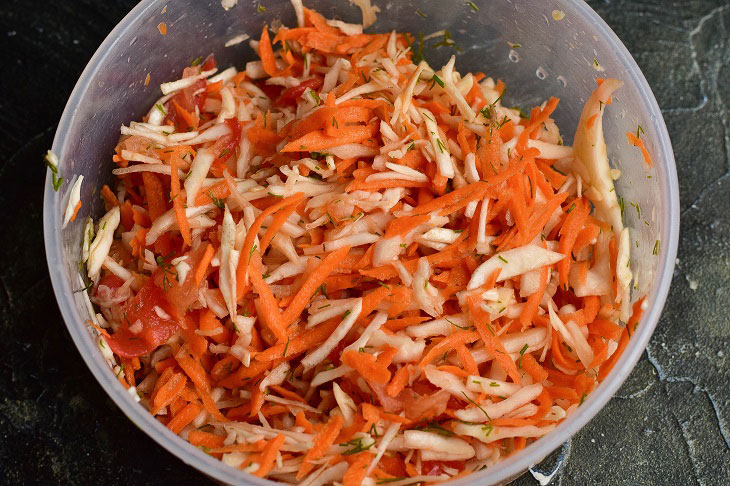 9. Now put the Vitaminka salad in a beautiful bowl and serve it to the table.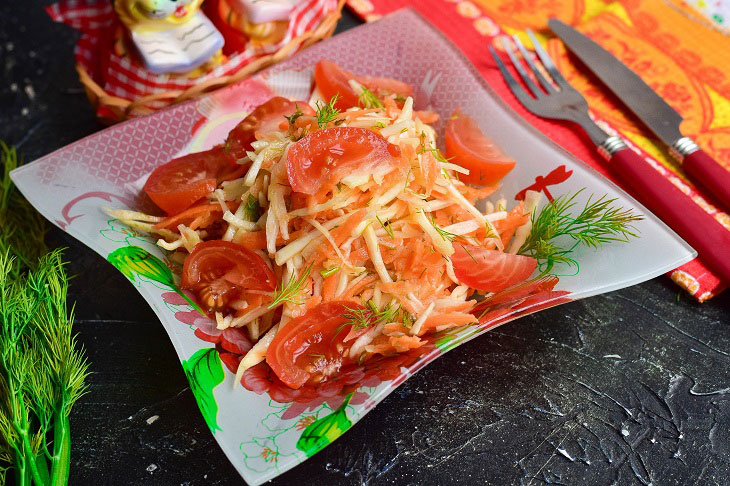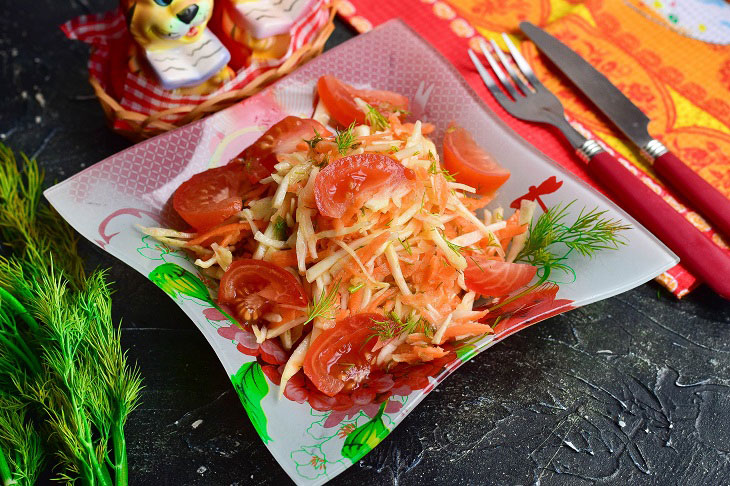 Enjoy your meal!