Salad "Passenger" is not only a rather original, tasty and satisfying salad, but also quite healthy. And the thing is that its main ingredient is chicken liver, and in order not to write about how useful it is, I immediately want to note that such a salad should definitely be prepared. By the way, it can be done not only on the most ordinary weekday, but also on a holiday. Guests will definitely like it, and its important advantage is that it will be perfectly combined with any dishes, whether it be the most common side dish or something more interesting.
Of course, when choosing a liver, you can give preference not only to chicken, but also to any other. For example, turkey is also suitable, because it tastes no less tasty than chicken. And a lot of people like it even more. If, suddenly, neither chicken nor turkey liver is on sale, then the choice can be safely stopped at pork or beef. In addition to the liver, onions are also added to the salad, you can pickle it in advance, or just after dressing the salad with mayonnaise, wait until it is well saturated. When choosing cucumbers at the moment, you can use homemade fresh vegetables. If you are preparing a salad in the winter, then feel free to take pickled.
Ingredients:
Chicken liver – 200 g.
Cucumber – 1 pc.
Egg – 2 pcs.
Onion – 0.5-1 pc.
Salt, pepper – to taste.
Vinegar 9% – 3 tbsp. l.
Mayonnaise – approximately 15 g.
Vegetable oil – 50 ml.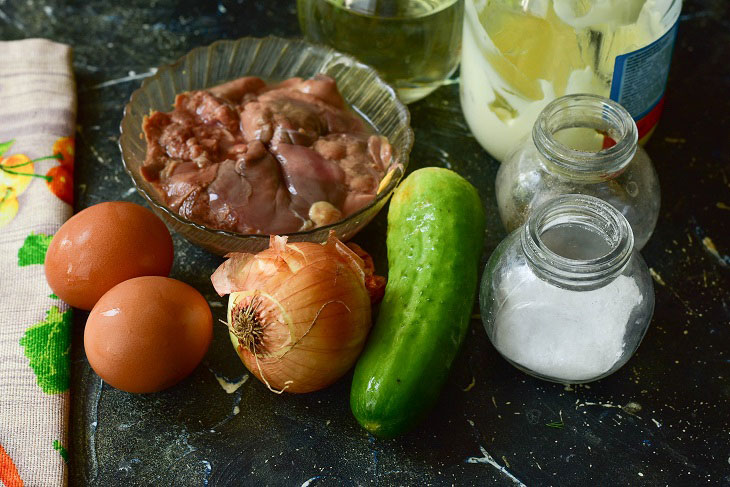 How to cook:
1. Cut the onion into half rings, put it in a bowl and cover with water. Add the same amount of vinegar there.
However, you can not pickle onions. You can also add a pinch of salt and sugar.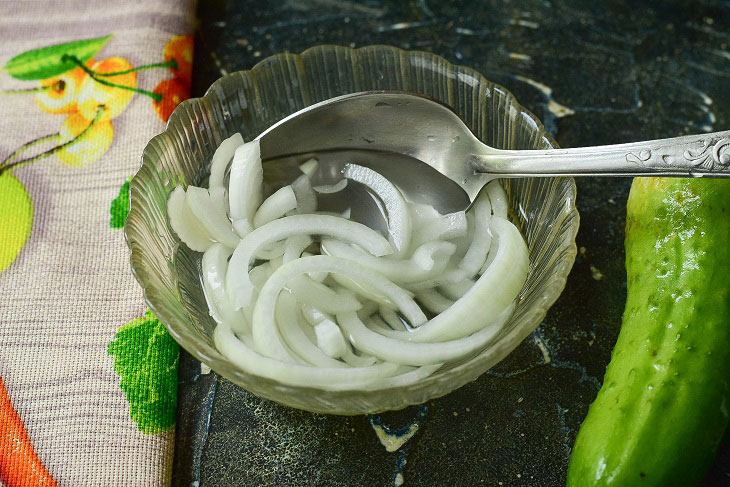 2. Cucumber cut into cubes.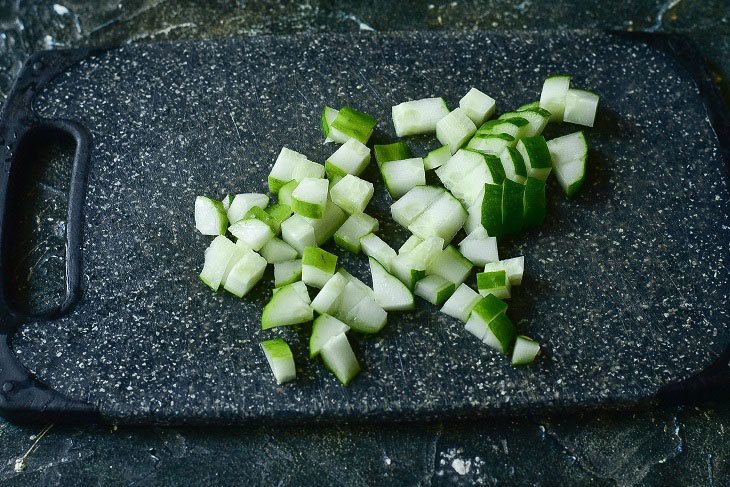 3. Put the chopped cucumber and pickled onion in a deep bowl.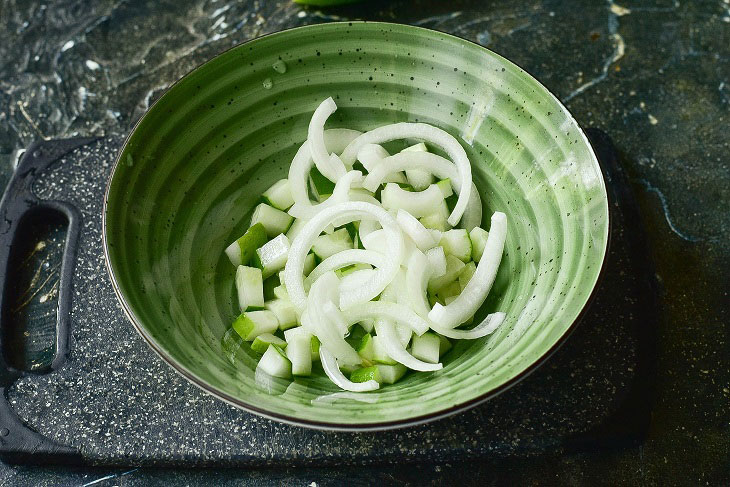 4. Heat vegetable oil in a frying pan. Lay out the washed chicken liver. Fry it until d1.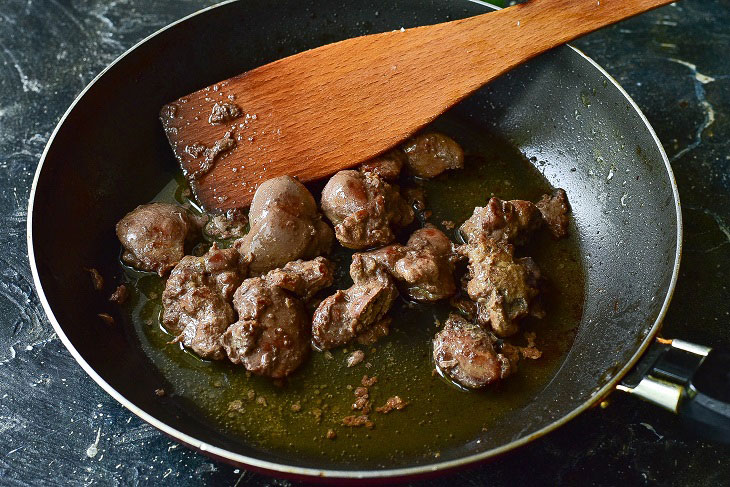 5. Then put it on a cutting board and cut into pieces.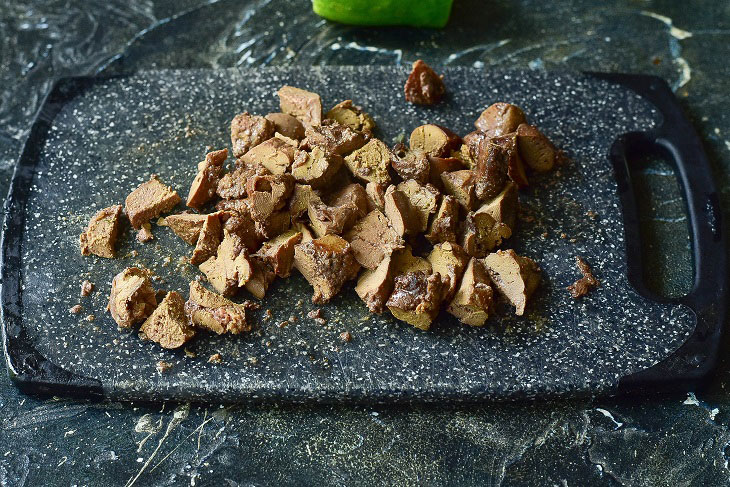 6. Boil the chicken egg, peel and cut into pieces the same size as the liver.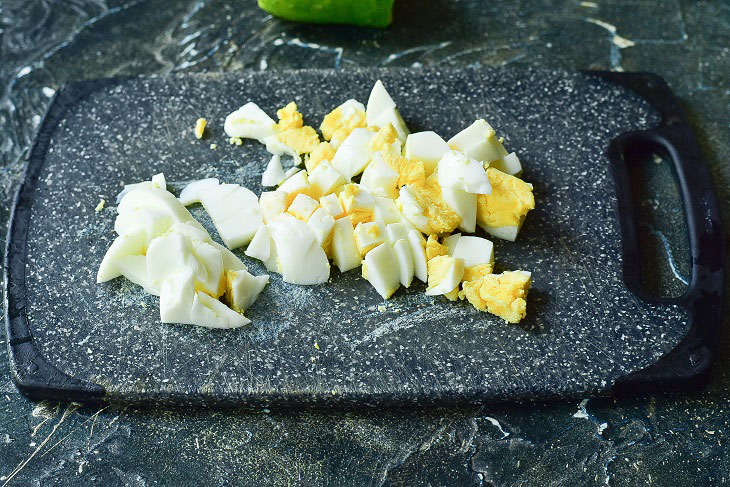 7. Put the chopped products in a bowl with the cucumber and onion. Pour in salt, pepper.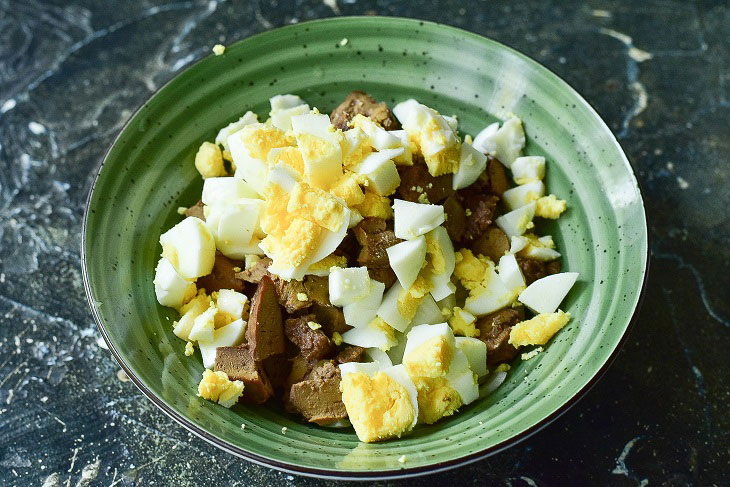 8. Add mayonnaise.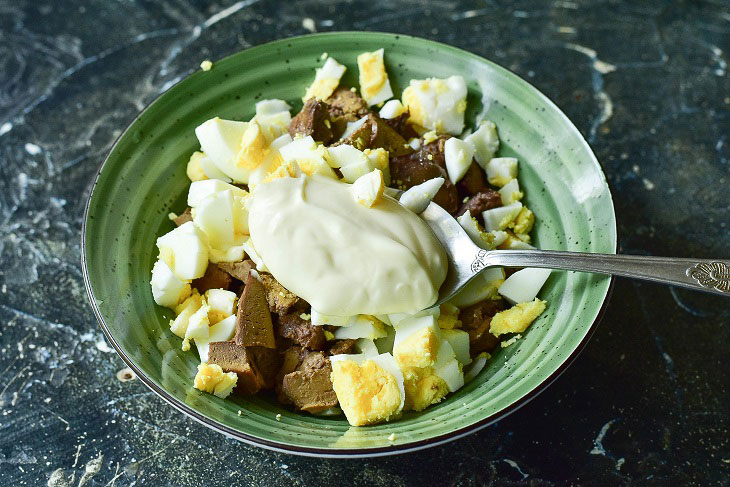 9. Stir the salad with a spoon.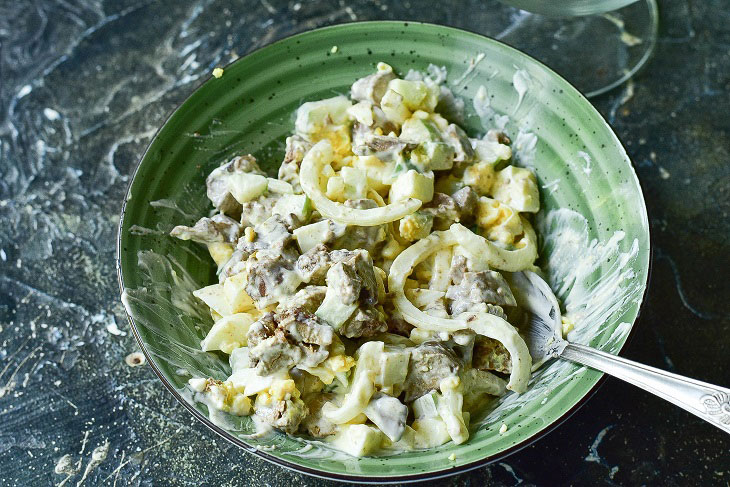 Here is such a salad "Passenger" came out!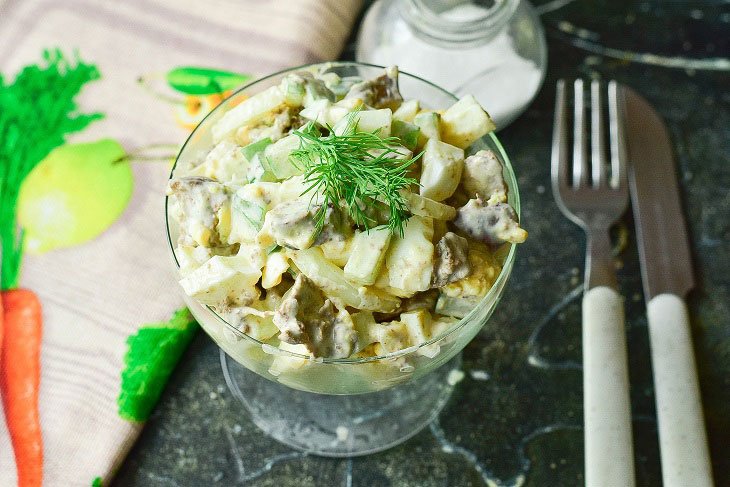 Bon appetit!