Salad "Pineapple" with chicken, nuts and pineapples is the perfect dish for a festive table. When you want to pamper your family and loved ones with an unusual salad, then this recipe will come to your rescue. The original combination of chicken meat, pineapples and nuts will please every1. The slightly sweet taste of canned pineapples, tender chicken and crunchy nuts are irresistible. And if the dish is decorated in the form of a pineapple, then you get a really festive treat.
Also for the salad you will need canned corn, cheese and boiled eggs. For dressing, take a delicious mayonnaise. Easy to prepare, but such a delicious salad will take center stage on your table. Salad "Pineapple" will be the highlight of the party.
Ingredients:
Canned pineapples – 200 g.
Chicken fillet (boiled) – 200 g.
Canned corn – 100 g.
Chicken eggs (large) – 1 pc.
Hard cheese – 70 g.
Walnuts, butterflies – 150 g.
Green onions – for decoration.
Mayonnaise – 100-120 g.
Salt, pepper – to taste.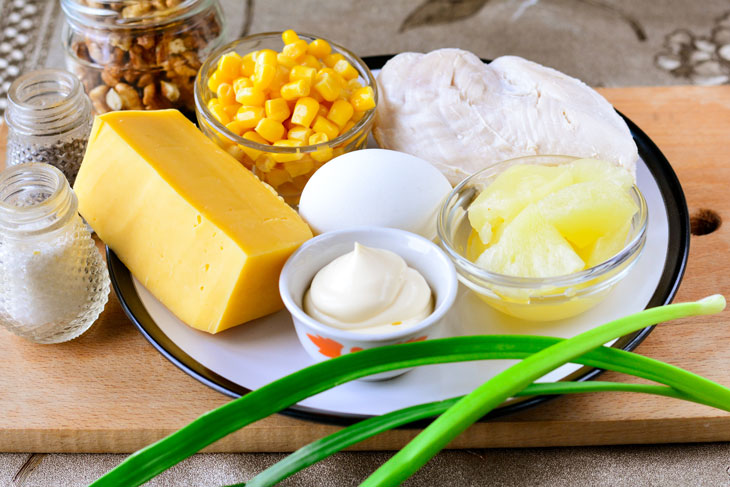 Cooking:
1. Cool the boiled chicken fillet, then cut into medium-sized cubes.
It is best to boil the chicken in advance and cool it in the broth, the meat will turn out to be more tender and juicy.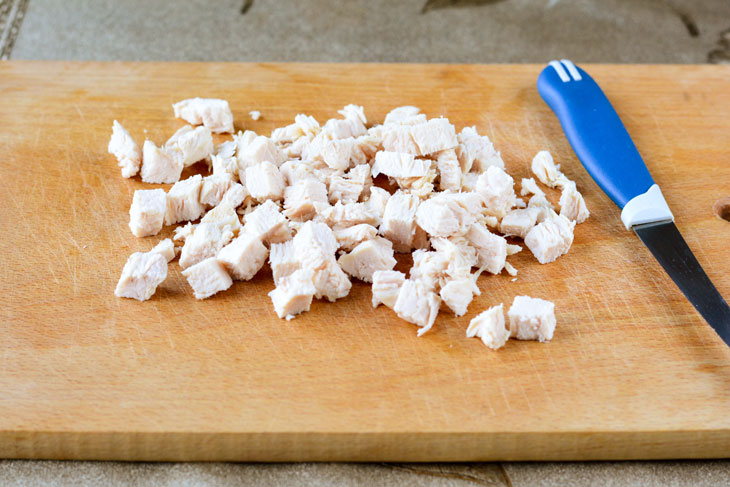 2. Peel hard-boiled eggs and cut into small cubes for salad.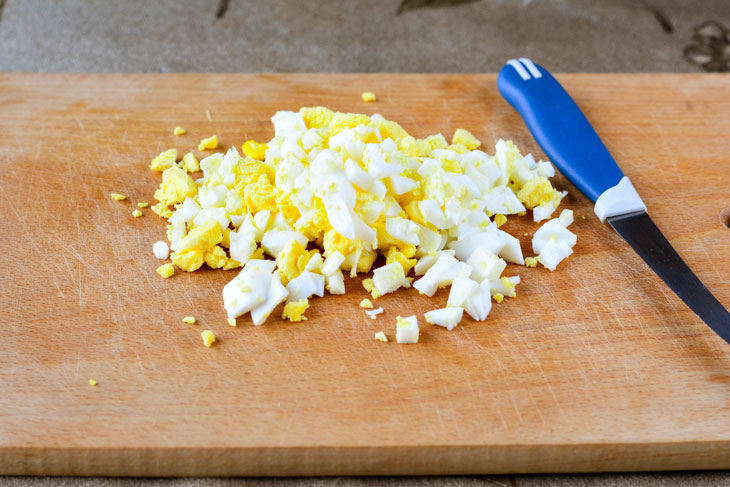 3. Grate hard cheese (any variety, to your taste).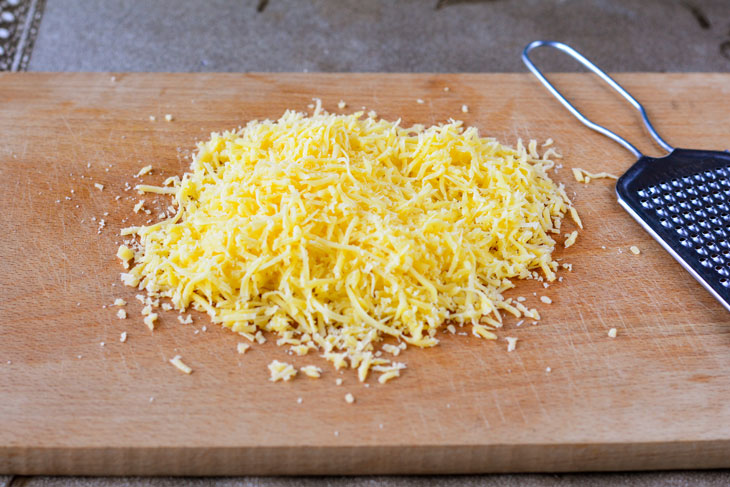 4. Canned pineapples cut into cubes – also medium in size.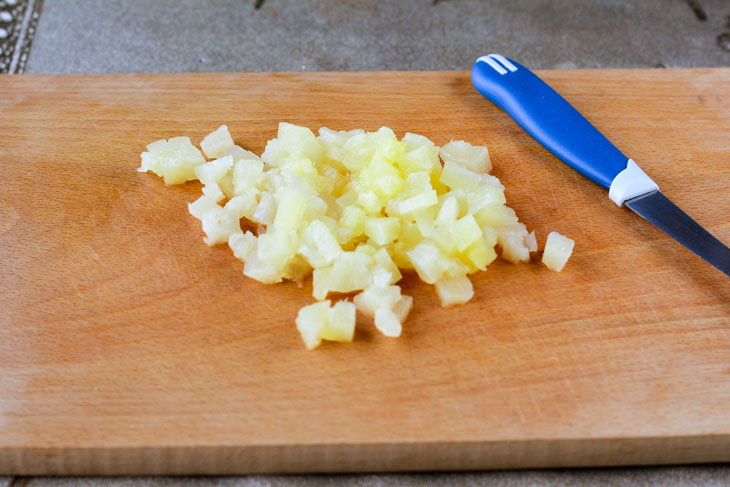 5. Put the chopped ingredients in a container and add canned sweet corn to them.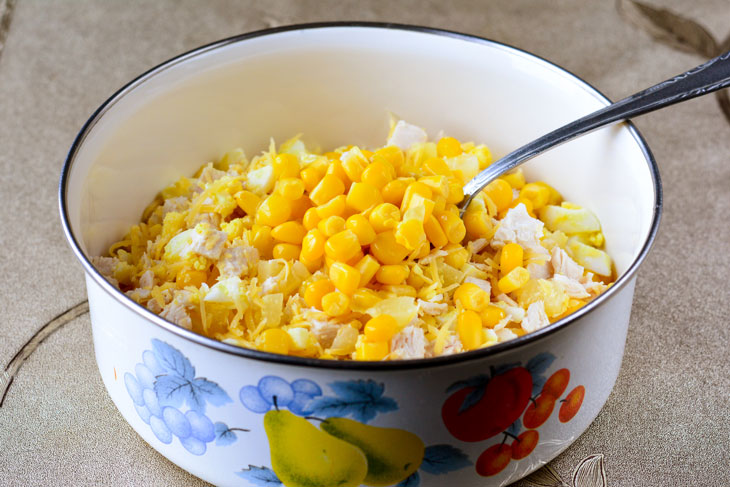 6. Dress the salad with mayonnaise (preferably fatter), add salt and pepper to taste. Stir until smooth, you can taste.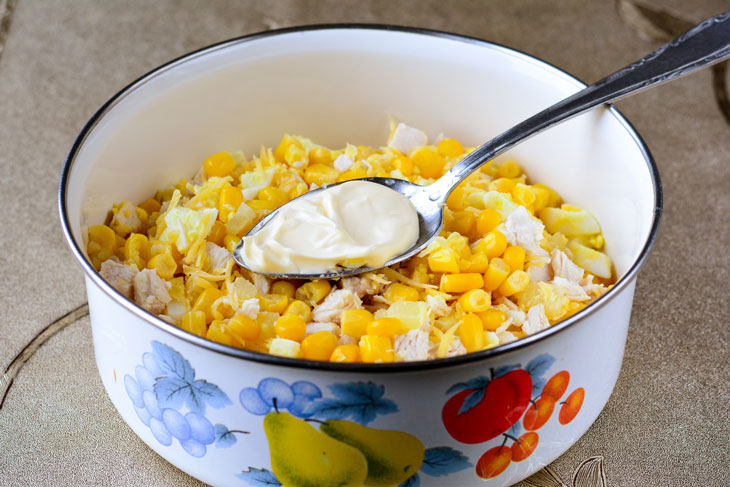 7. Put the salad on a wide flat dish, giving it an elongated shape of a pineapple. Lay out in a pile.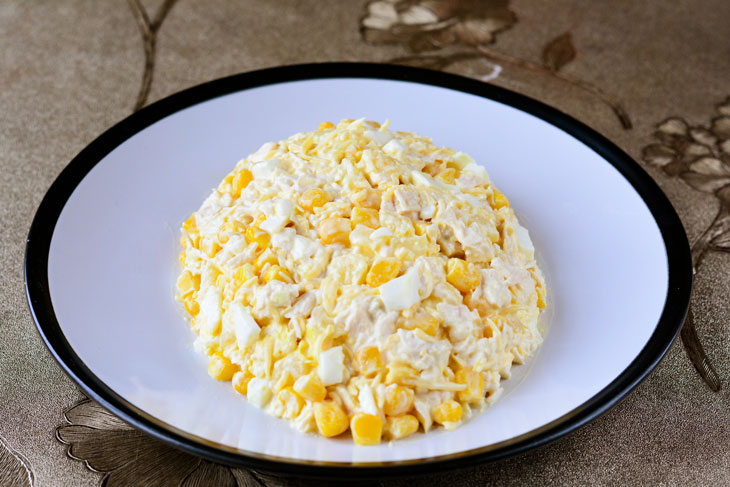 8. Decorate with walnuts, preferably whole butterfly halves, to make the look more spectacular.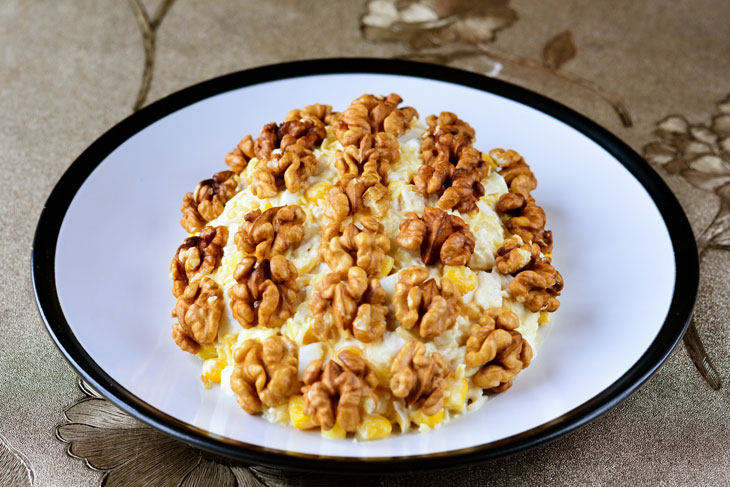 9. Decorate the salad with green onions – it looks like pineapple leaves.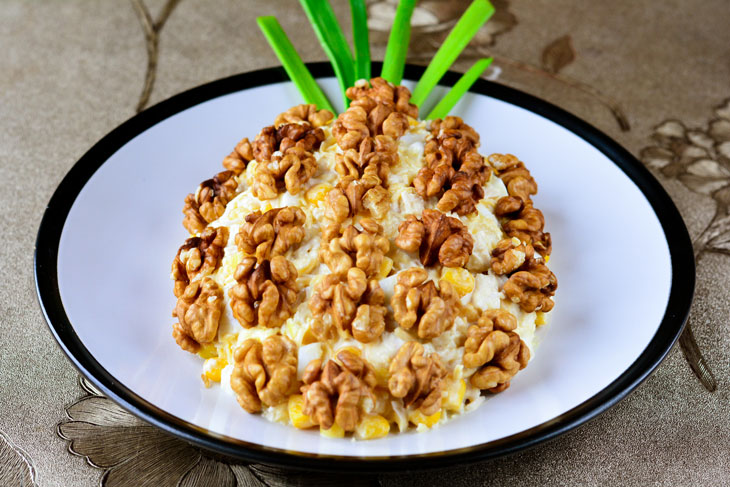 10. Let stand in the refrigerator for 20-25 minutes, after which you can serve.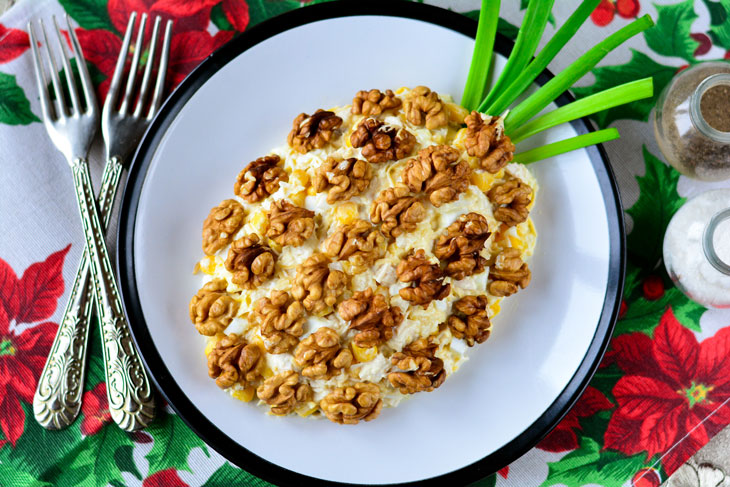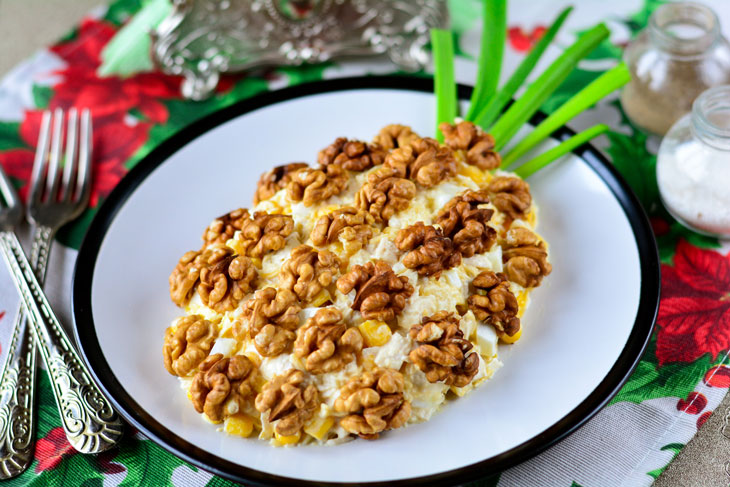 Enjoy your meal!