Salad "Uncle Vanya" with chicken is a great solution for a festive table. This dish with a simple name will not go unnoticed, each guest will ask for an addition.
The main highlight in the salad is the Korean carrot. Such a savory snack will make the dish original in taste and give it a spicy aroma. In addition, the main ingredients are chicken and fried mushrooms. With them, the salad will turn out to be very satisfying, one might say nutritious. Chicken and mushrooms are a great duet. Classic mayonnaise will be an excellent dressing.
Ingredients:
Chicken fillet – 250 g.
Champignons – 200 g.
Onion – 50 g.
Pickled cucumbers – 100 g.
Marinated carrots in Korean – 150 g.
Chicken eggs – 1-2 pcs.
Walnuts – 1 handful.
Mayonnaise – 100 g.
Vegetable oil – 1 tbsp. l.
Salt, black pepper – to taste.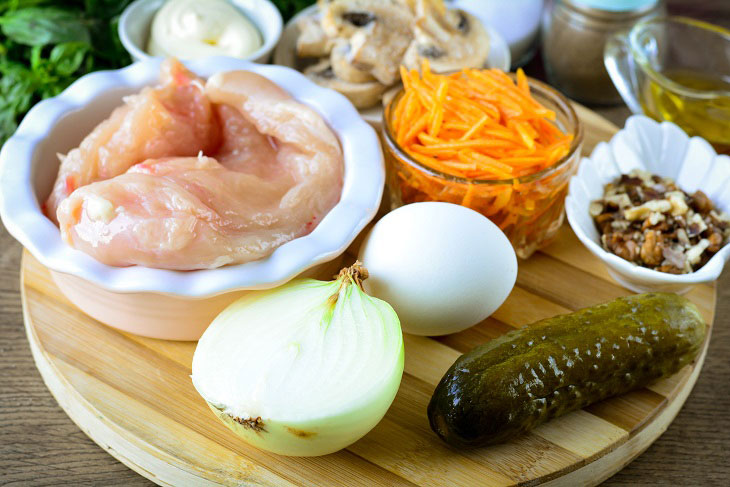 How to cook:
1. Boil the chicken fillet in advance and cool it. The broth can be used for any soup. Salt the meat while cooking.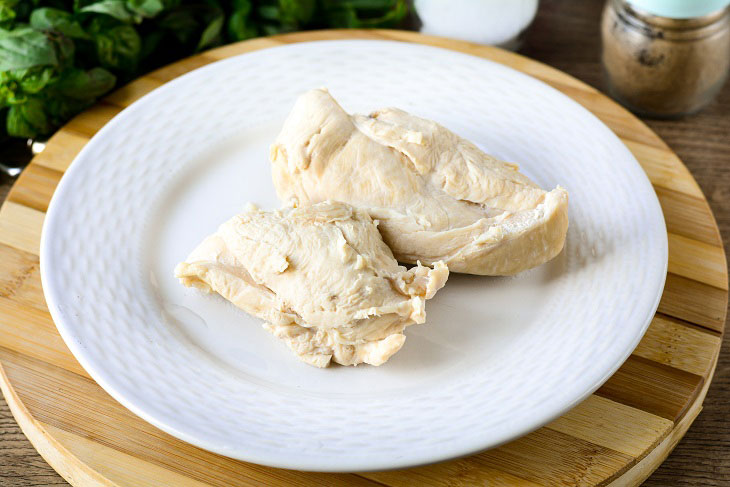 2. Cut the chicken into medium pieces for salad. The fillet is already boneless and skinless, which greatly simplifies the process.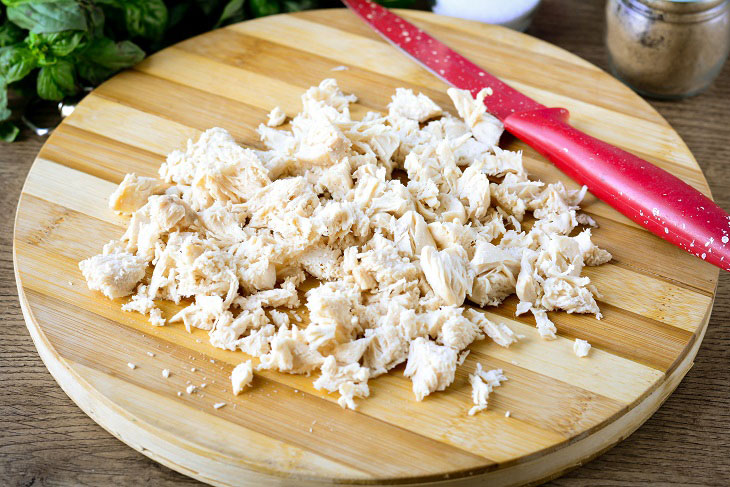 3. Fry the onion and mushroom slices cut into small cubes in a frying pan with the addition of a small amount of vegetable oil. Fry for 4-5 minutes, stirring occasionally to brown on all sides. Cool the fried mushrooms with onions.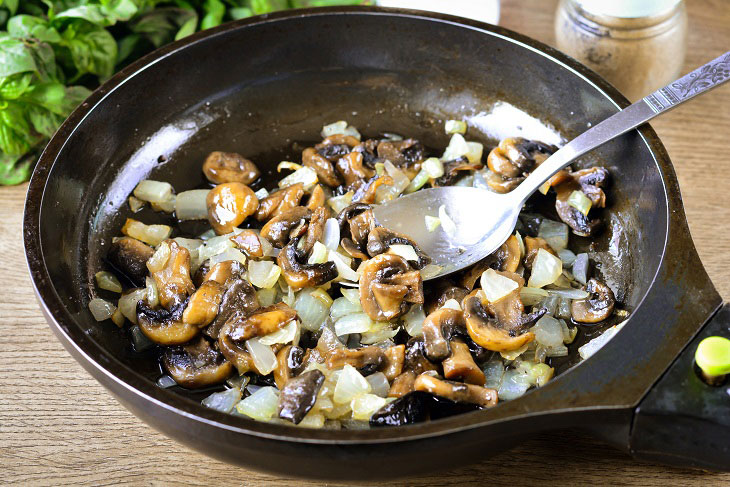 4. Cut the tails from the pickled cucumbers, cut the vegetables into cubes. Such cucumbers go well with chicken meat and mushrooms.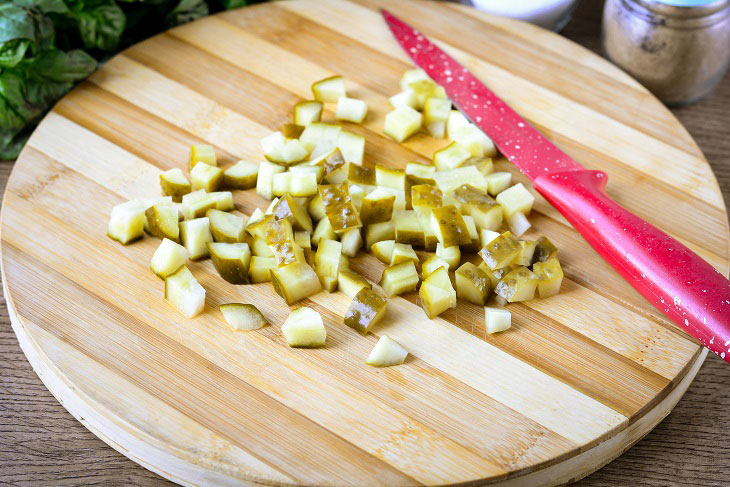 5. Hard boil chicken eggs, cool well, then peel them. Cut the eggs into lettuce cubes.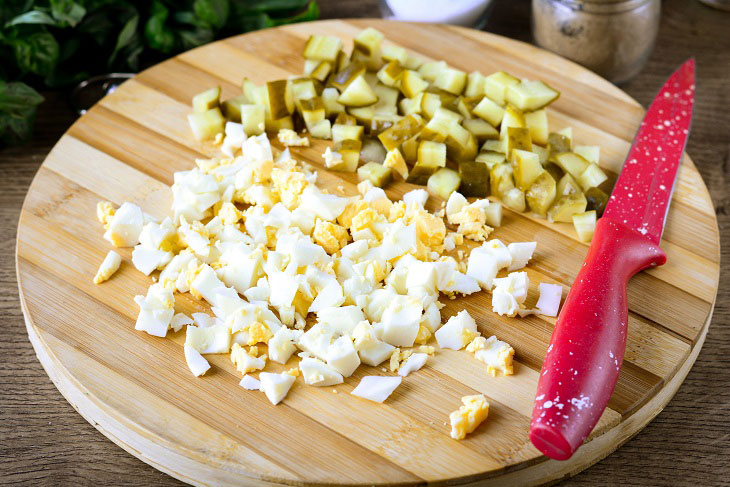 6. Start assembling the salad: place the chopped cucumbers and eggs in a bowl.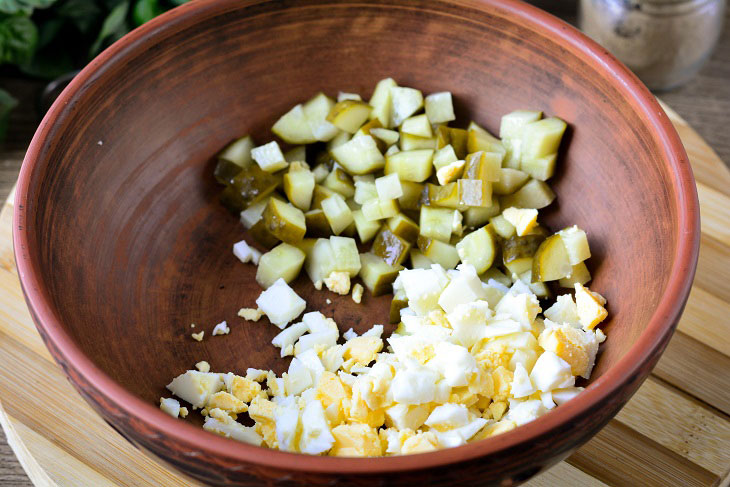 7. Put pickled Korean carrots in the salad.
If there is a lot of marinade left in the carrot, then drain it.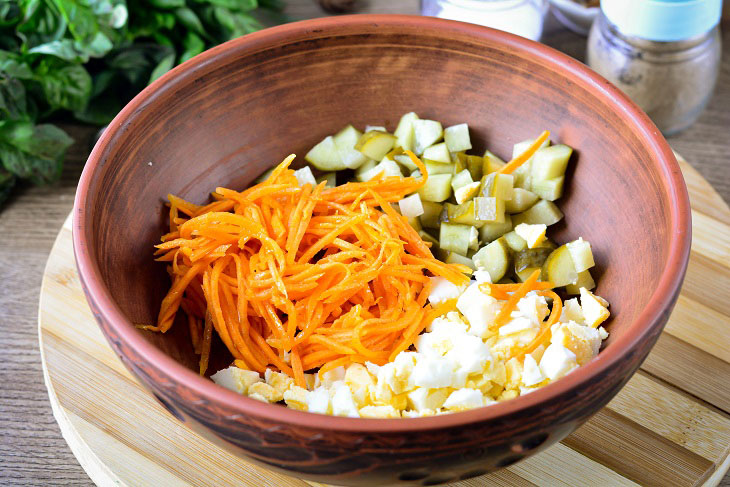 8. Add fried cooled mushrooms.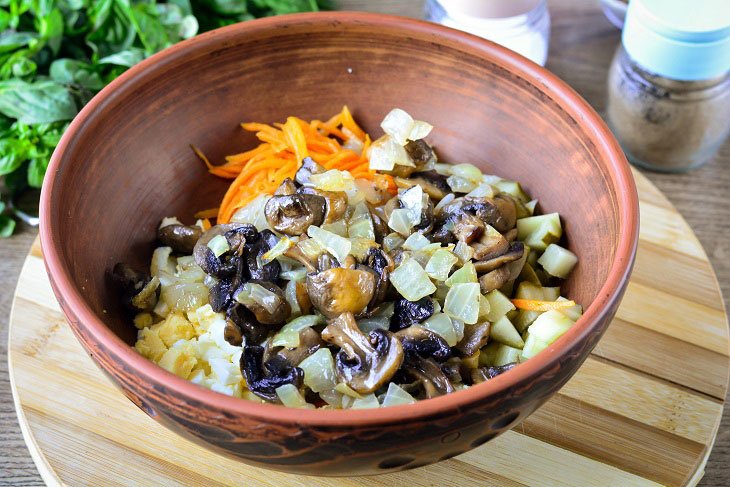 9. Also add boiled chopped chicken meat.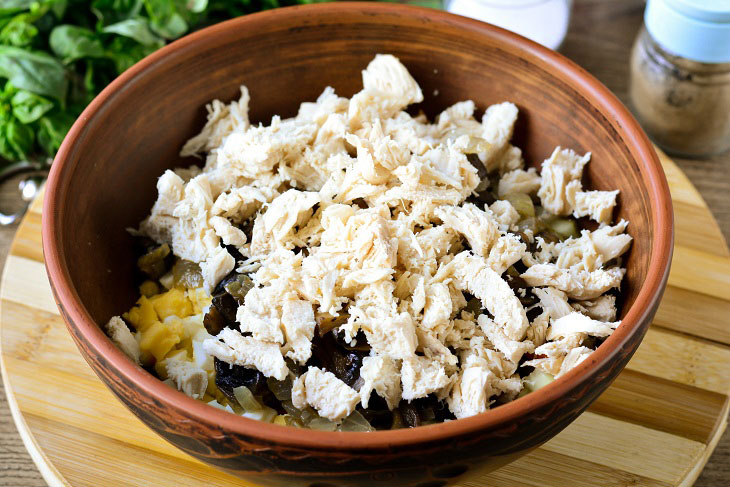 10. Dress the salad with delicious mayonnaise, salt and pepper to taste.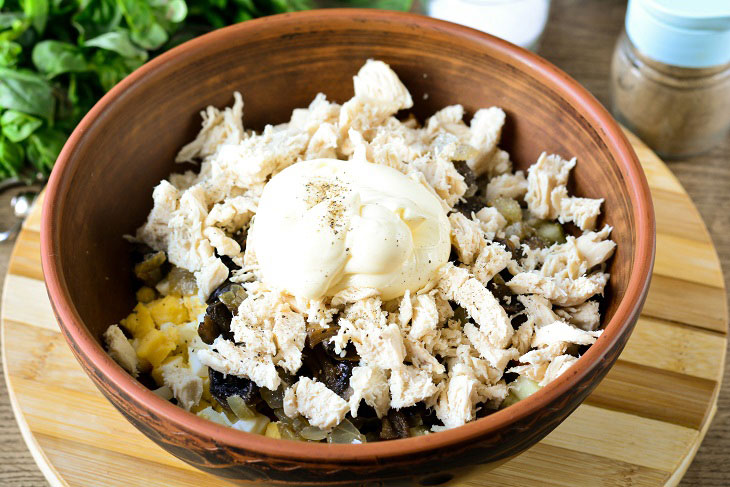 11. Stir, add a handful of walnuts and you're d1.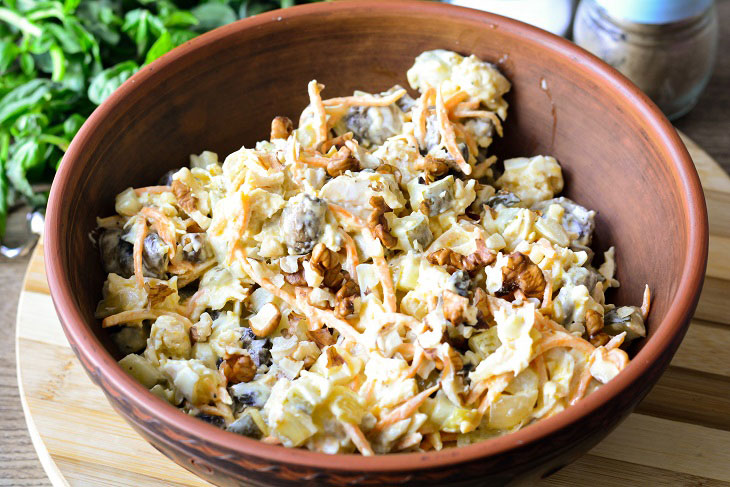 Delicious and original Salad "Uncle Vanya" serve either in portioned plates or in a large salad bowl all at once.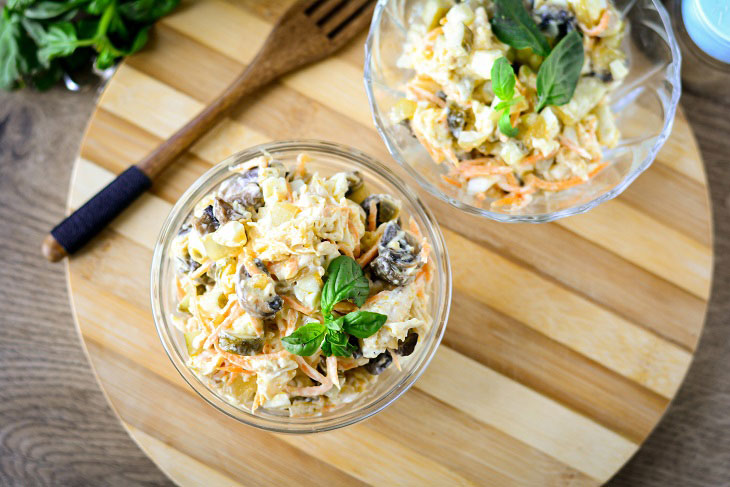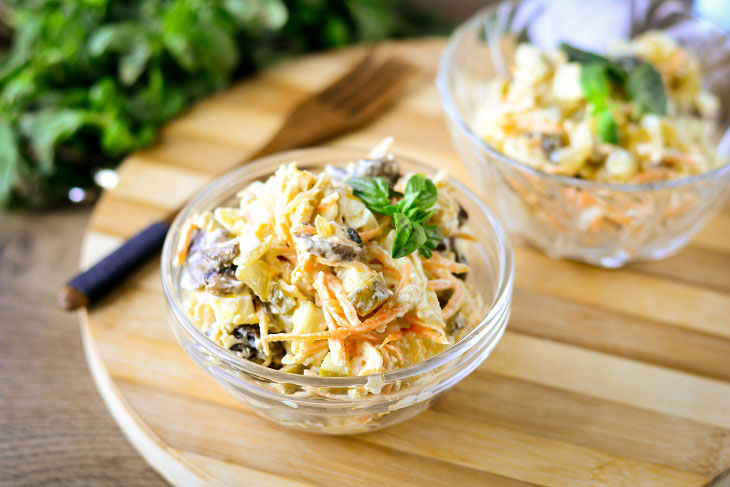 Enjoy your meal!