The port city on the Cote d'Azur is Marseille, always noisy, dynamic, colorful with a warm mild climate. Salad "Marseille" lives up to its name – it is just as bright and unusual, with many flavors that go well with each other. For the winter menu, we offer the recipe "Winter Marseille". Snow in Marseille falls very rarely, looks unusual and melts very quickly. The salad is collected in layers in the same way as the classic version, only additionally each layer is sprinkled with grated cheese imitating snow.
For the meat base of the salad, you can use boiled chicken, turkey breast, lean pork, ham or smoked fillets. When choosing prunes, give preference to a dried pitted product. Korean carrots can be prepared on the eve of the salad assembly or bought at the store. Walnuts must be dried in a frying pan before laying.
Ingredients:
Chicken fillet – 180 g.
Carrots in Korean – 180 g.
Prunes – 100 g.
Nuts – 50 g.
Mayonnaise – 65 ml.
Eggs – 2 pcs.
Cheese "Health" – 160 g.
Salt, pepper – to taste.
Greens – 5 g.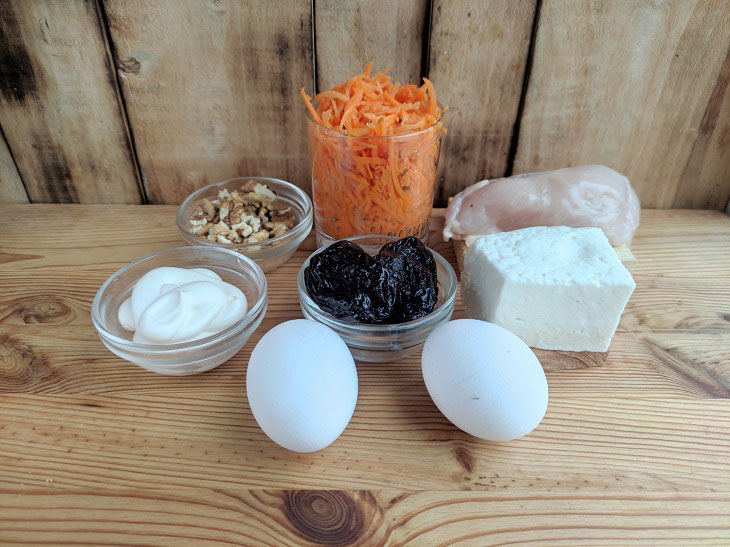 How to cook:
1. Boil the fillet in salted water, cool the broth. Cut the chicken into small cubes. Place the forming ring on the serving plate. Lay the diced chicken on the bottom.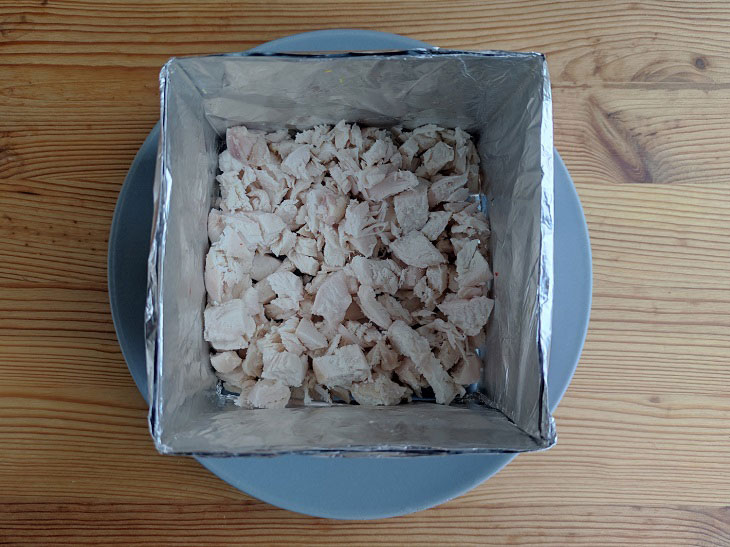 2. Salt a layer, add pepper, apply a grid of mayonnaise.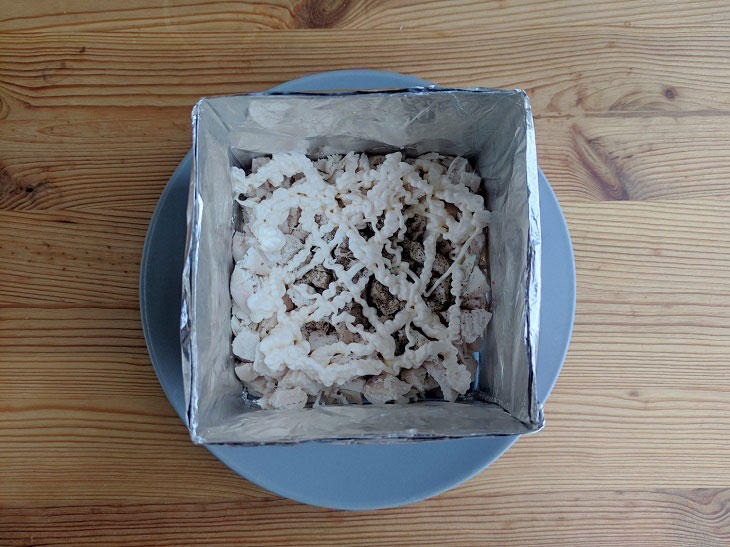 3. Lay a little grated cheese on top, repeat the mayonnaise net.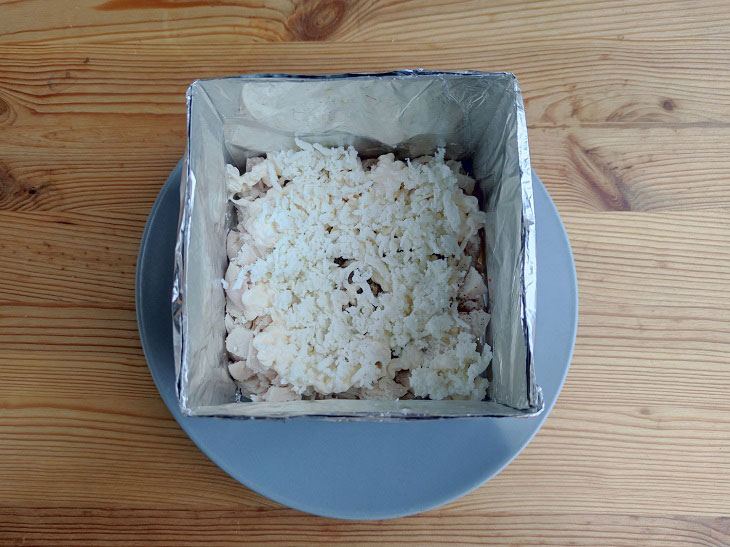 4. Chop prunes into small pieces, put in a mold. Sprinkle with crushed walnuts.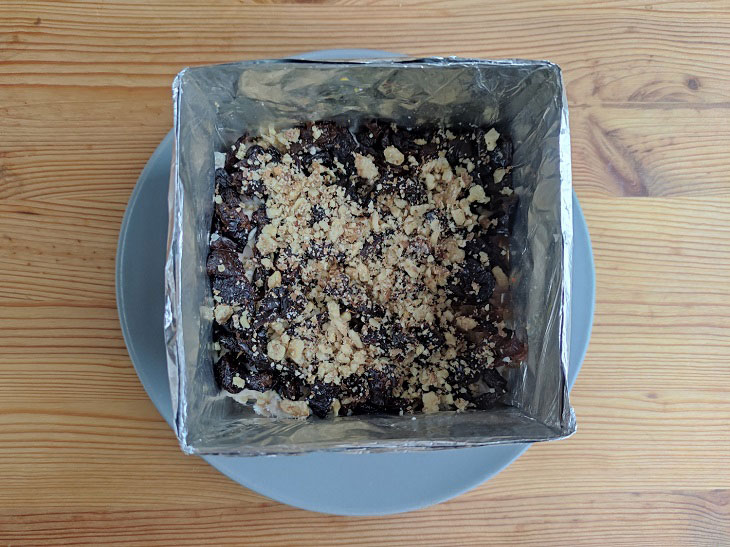 5. Repeat layer of mayonnaise and cheese.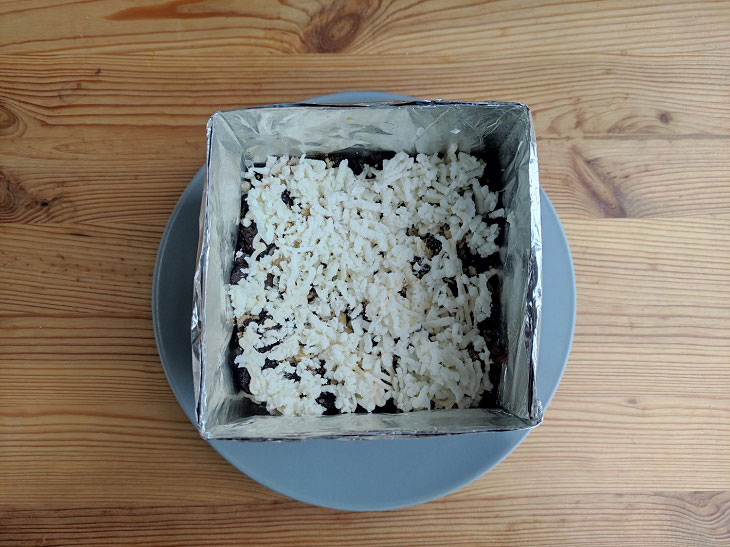 6. Squeeze out excess juice from Korean carrots. Cut pieces that are too long into quarters. Put Korean carrots in a ring.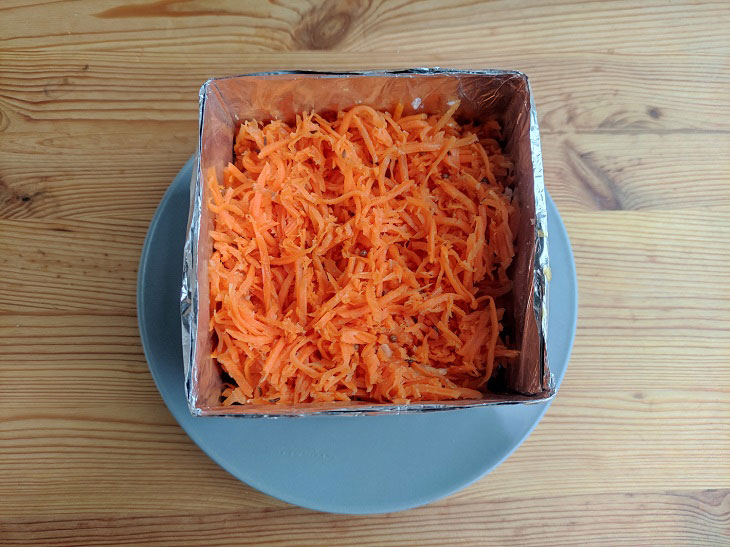 7. Generously grease the layer with mayonnaise, lightly compact the salad. Repeat cheese layer.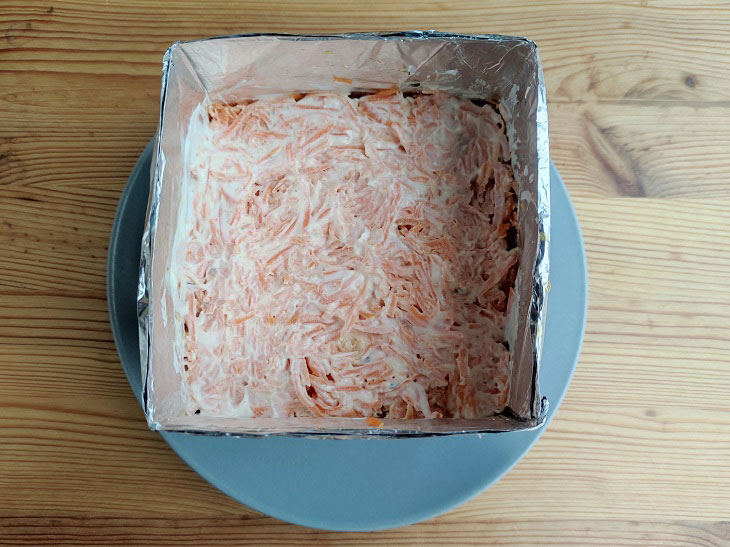 8. Peel and chop boiled eggs with a grater, lay on carrots, add mayonnaise.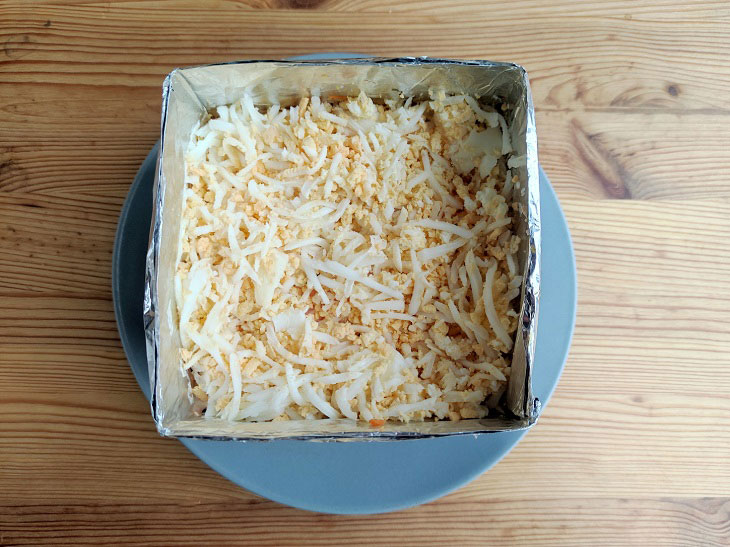 9. Sprinkle the salad with finely chopped dill. Leave the dish in the refrigerator for one hour.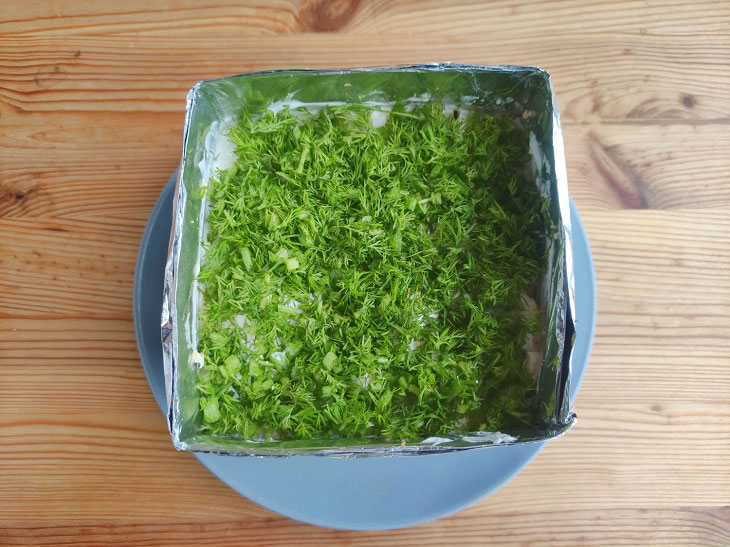 10. Carefully release the salad from the form, garnish with prunes, grated cheese and nuts. Serve a salad.
The salad is perfect for serving on any winter holiday.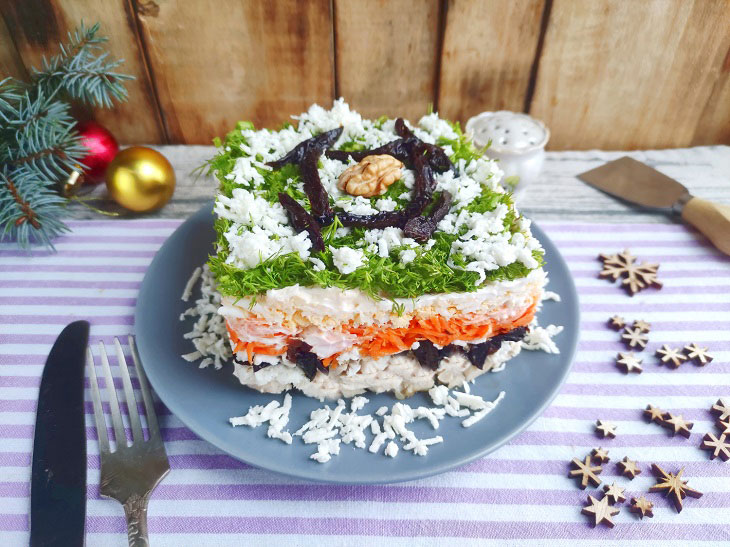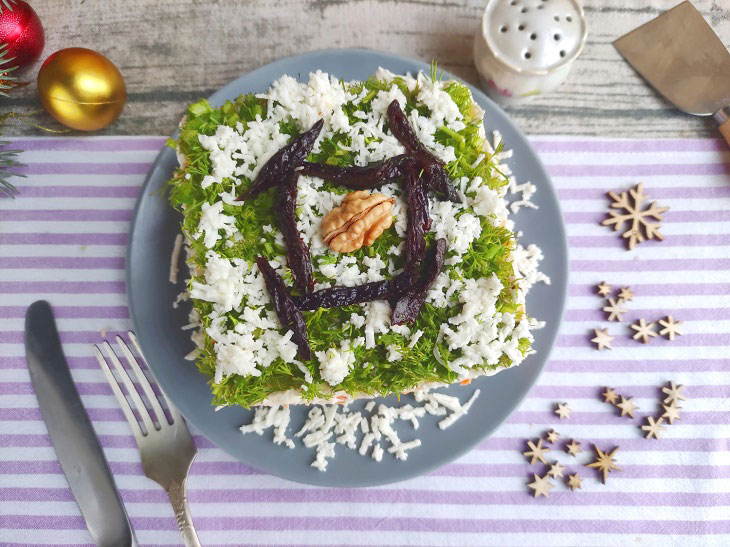 Bon appetit!