Posidelki salad with Korean carrots can be prepared in a short time, especially if you have ready-made pickled carrots. Buying all the ingredients for the recipe is not a problem. We'll need melted cheese, hard-boiled eggs, and mayonnaise for dressing.
It can be prepared for a festive lunch or family dinner. The taste is spicy and unusual. The combination of Korean carrots and processed cheese is just perfect, all that remains is to add boiled eggs to the dish. From the minimum set of products, an original salad is obtained, which can be served at the table for any occasion.
Ingredients:
Korean carrot – 150 g.
Processed cheese – 100 g.
Chicken eggs – 1-2 pcs.
Mayonnaise – 100-120 g.
Salt, black pepper – to taste.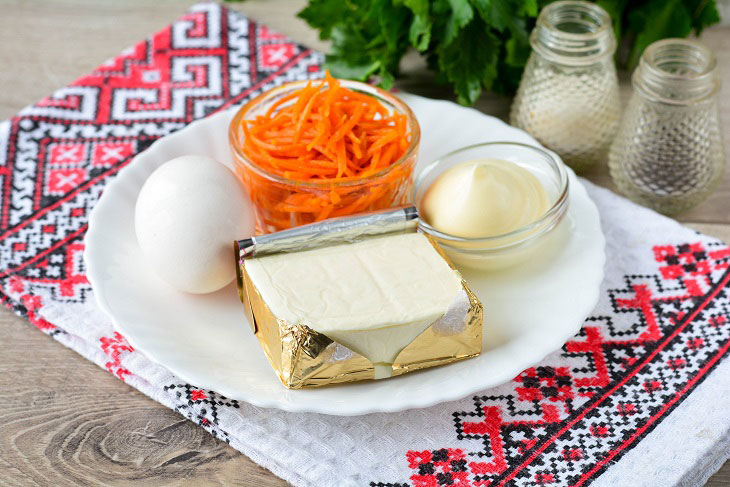 How to cook:
1. Grate melted cheese on a medium grater. You can buy "friendship" or "Dutch" cheese, these varieties are harder and can be easily grated. In a salad, such cheese will be ideally combined with spicy carrots and give a creamy taste.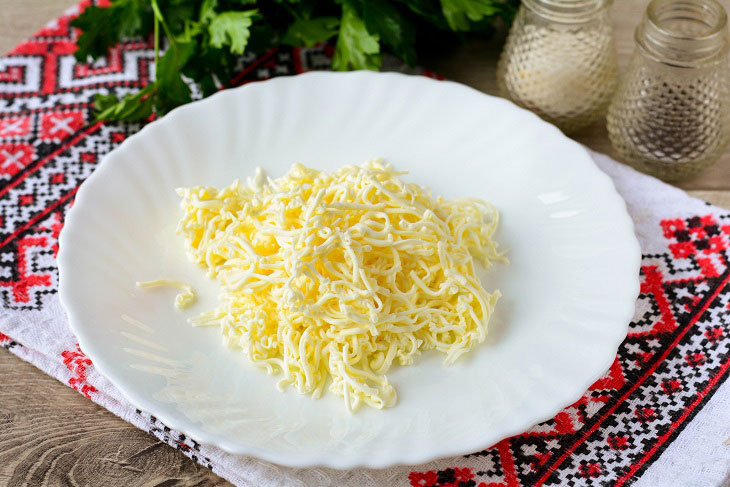 2. Mix Korean carrots and grated cheese in a container.
Carrots can be bought ready-made or pickled at home with spices.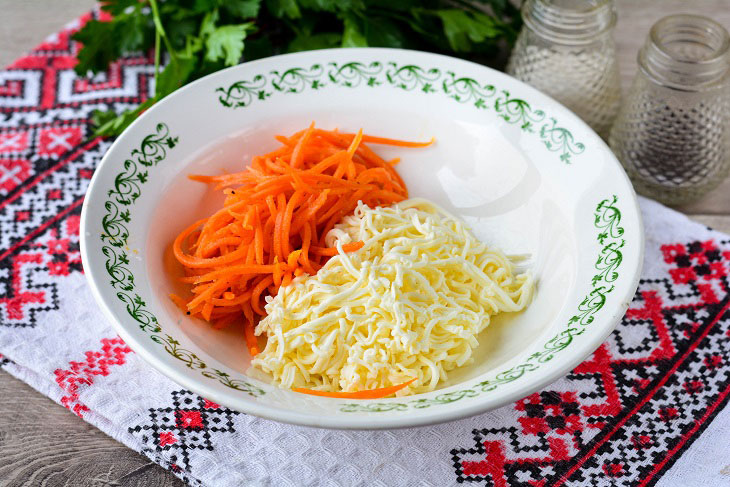 3. Pour chicken eggs with cold water and put on a strong fire to cook. As soon as the water boils, you can reduce by half and cook for 8-9 minutes. Cool hard-boiled eggs and grate on a fine grater.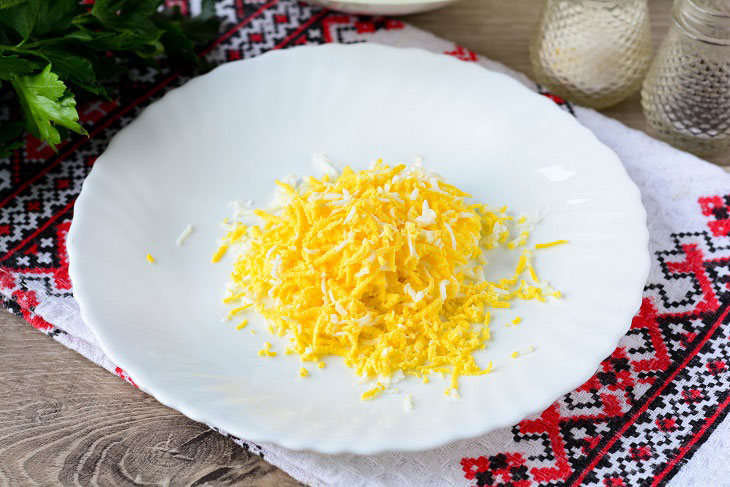 4. Pour the grated eggs into the salad in other ingredients.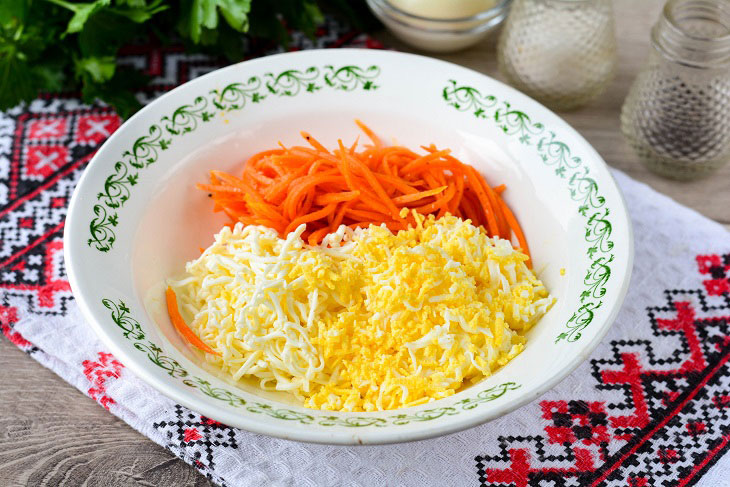 5. Salt the salad to taste and pepper as desired.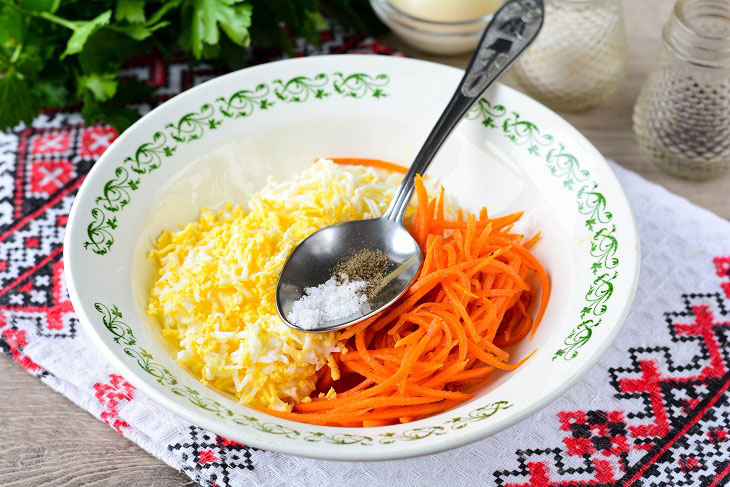 6. Season with mayonnaise and mix to get a uniform salad structure.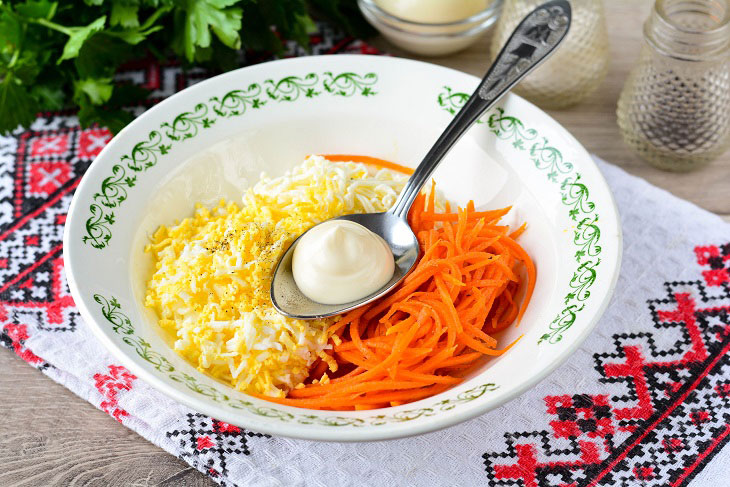 7. Taste and, if everything suits you, put the finished salad in the refrigerator for 10 minutes.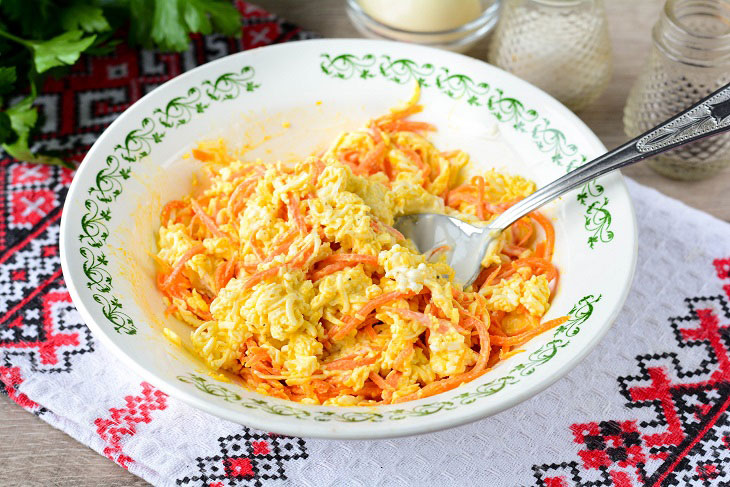 8. Then put in serving dishes and serve.
Every guest will appreciate your efforts. Also please your family with an original salad.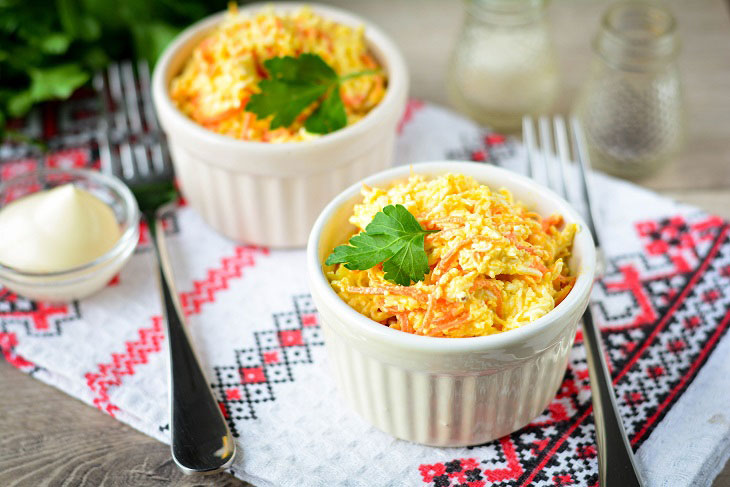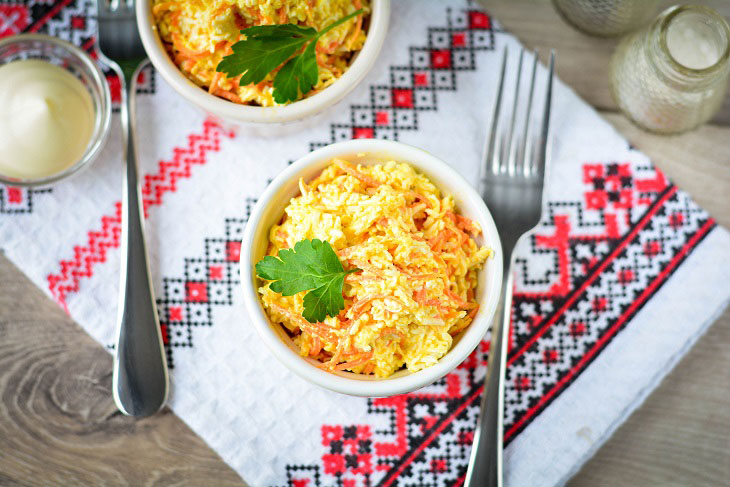 Enjoy your meal!