Salad "Retro" is an original salad that can be made as a quick snack or on a festive table. It turns out it is always very tasty and quite satisfying, since its main products are ham and hard cheese. In addition to them, fresh tomato is also used. It makes the salad very juicy. Garlic gives a special piquancy and a little spiciness.
When choosing a ham at the grocery store, you should buy one that you have no doubt about the quality. It is also advisable to pay attention to the expiration date. You can take any hard cheese or replace it with processed cheese, if you like it better. Cheese such as Mozzarella or even processed sausage is also suitable. The amount of garlic can be large if you like spicy dishes. But dressing the salad is best with good mayonnaise, but sour cream is also suitable if you are used to using it.
Ingredients:
Tomato – 1 pc.
Ham – 100 g.
Any cheese – 10 g.
Salt – to taste.
Black pepper – to taste (this ingredient can be omitted).
Garlic – 1 clove.
Mayonnaise – to taste (you can replace it with sour cream).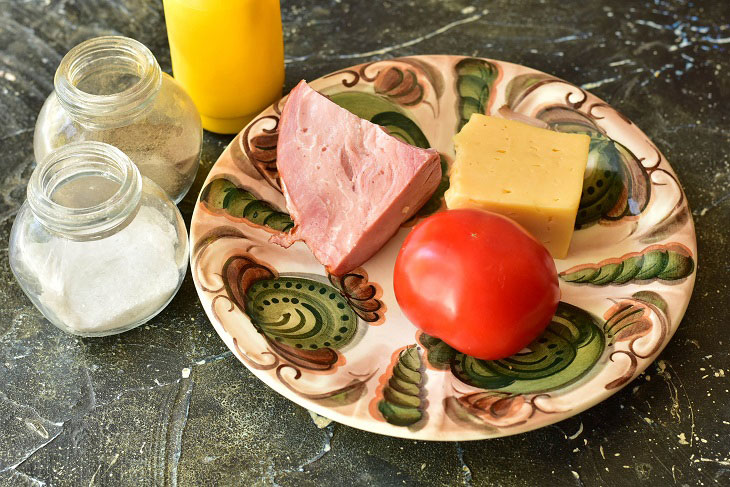 How to cook:
1. So, start the cooking process by cutting the ham into strips.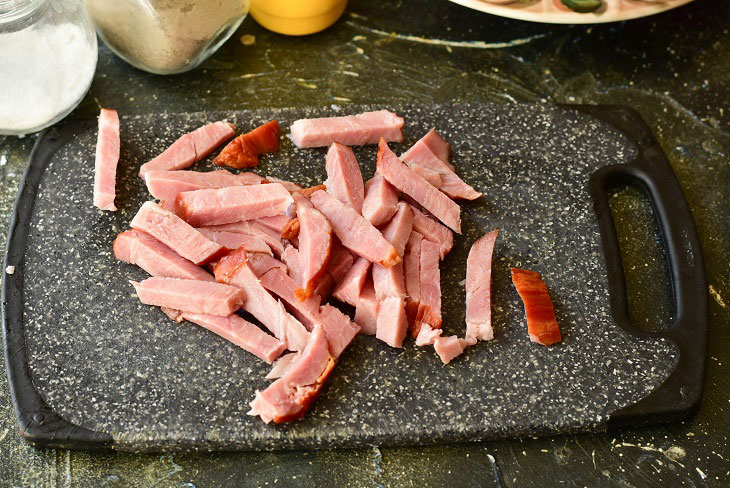 2. Then do the same with hard cheese or processed cheese, if you left the choice on it.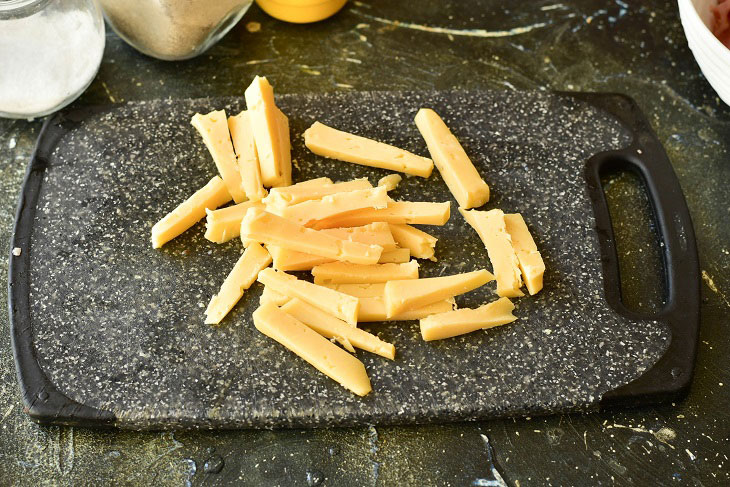 3. Now wash the fresh tomato well. Cut it the way you like.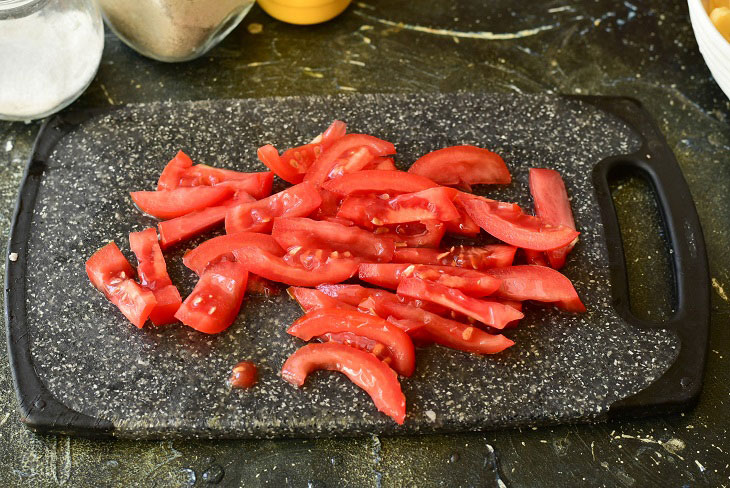 4. Transfer everything to a bowl. It is better, of course, that it is not small in size, since it will be more convenient to mix the salad in a large 1.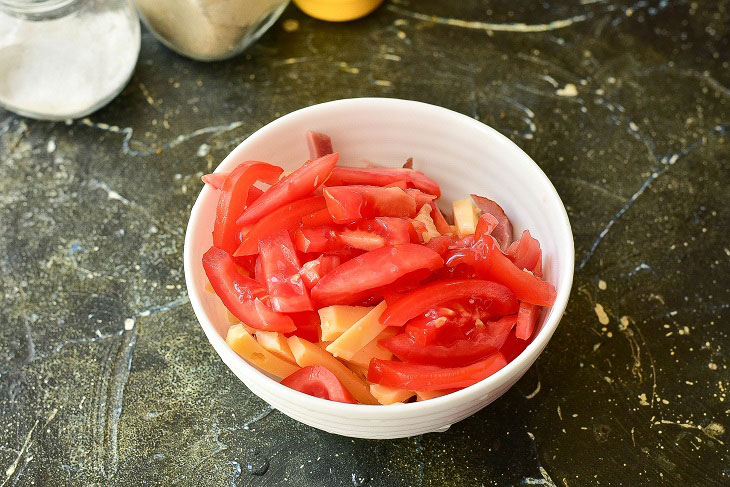 5. Add salt and pepper there to taste.
6. Squeeze out the mayonnaise from the tube.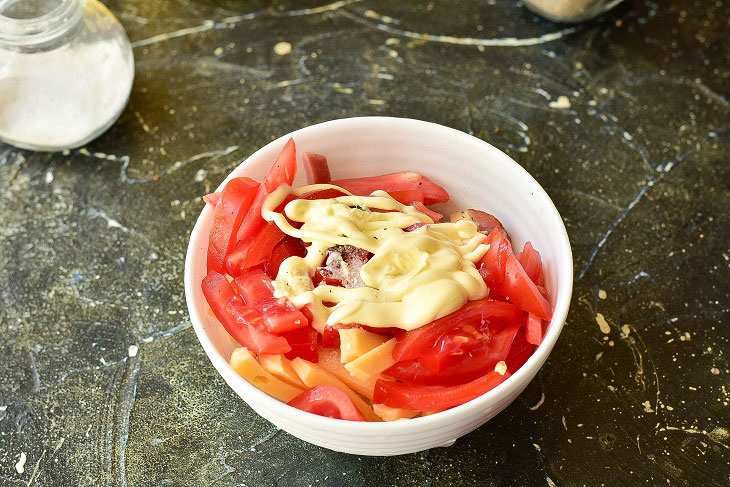 7. Peel the garlic, squeeze it through a garlic press.
If you like spicy dishes, then add at least 2 cloves to the salad.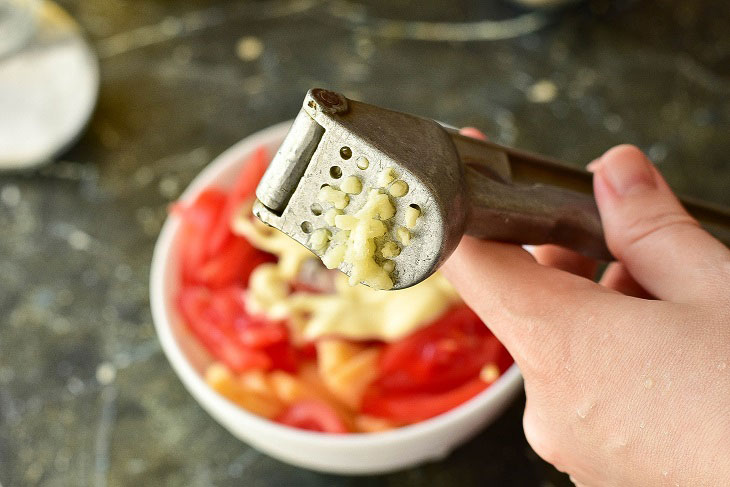 8. Mix all ingredients very well. This procedure is more convenient to do with a regular tablespoon.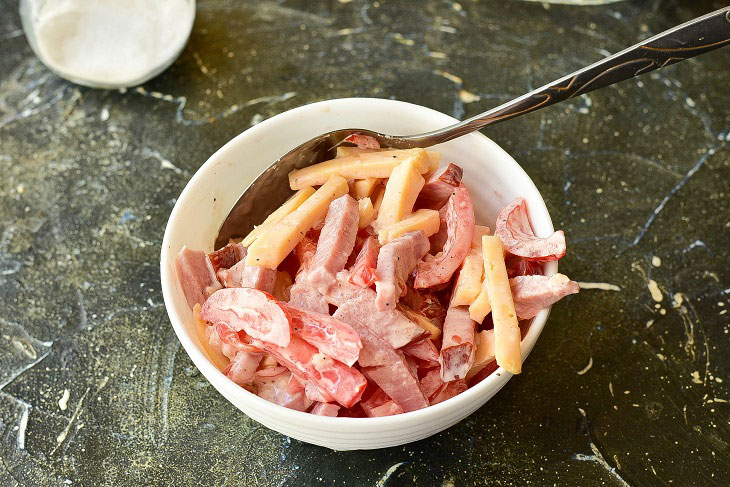 9. Transfer the finished "Retro" salad to a beautiful stemmed bowl. Bring it boldly to the table. If you want, you can additionally boil new potatoes or do something more original.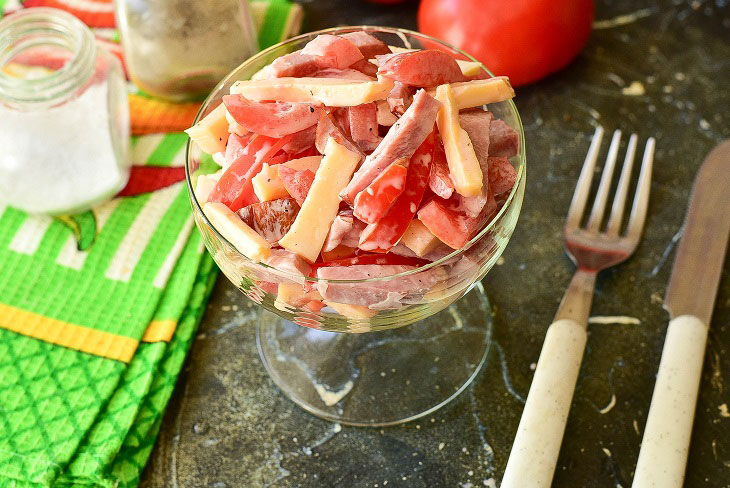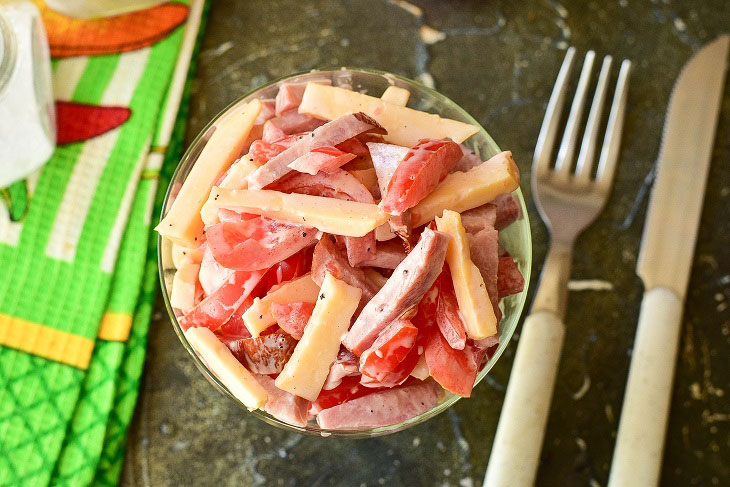 Bon appetit!