For a festive table or for friends, prepare the Royal salad with beets – a bright and tasty dish. Salad turns out healthy and appetizing.
For the recipe you will need boiled beets, walnuts and sweet raisins. The main thing is to cook the beets in advance, then the dish will be ready in 15 minutes. The rest of the components you just have to cut – these are walnuts and raisins. For dressing, take low-fat sour cream – it goes well with beets and nuts. The maximum vitamin salad turns out to be hearty, slightly sweet and spicy due to nuts.
Despite the simplicity of the ingredients, the salad will be simply "Royal"!
Ingredients:
Beets – 250 g.
Walnuts – 70 g.
Raisins – 50 g.
Sour cream 10% – 100 g.
Salt – to taste.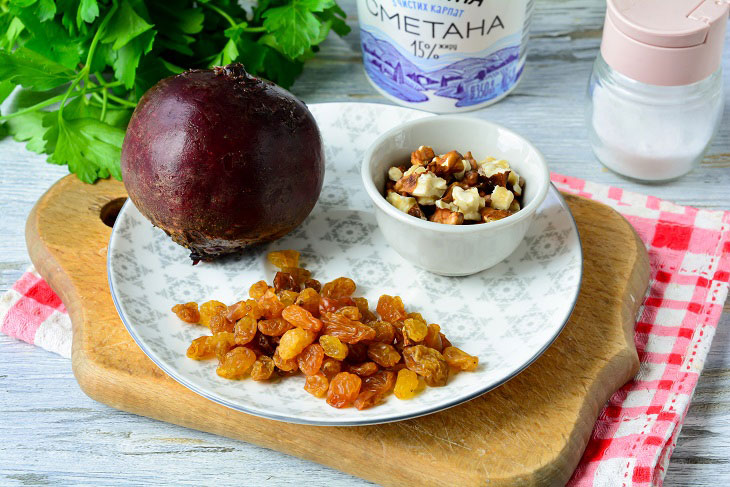 How to cook:
1. Rinse the beets and place in a pot of water. The liquid should completely cover the vegetables.
Place over medium heat and simmer for 40 minutes until soft. Don't salt the water.
You can check the readiness of the beets with a knife, piercing the root crops.
Cool the boiled beets and peel them. Now you can start preparing the salad.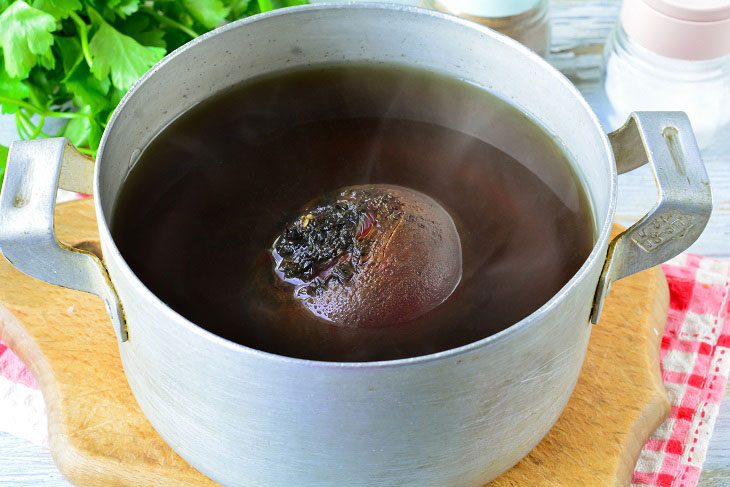 2. Grate the beets on a coarse grater.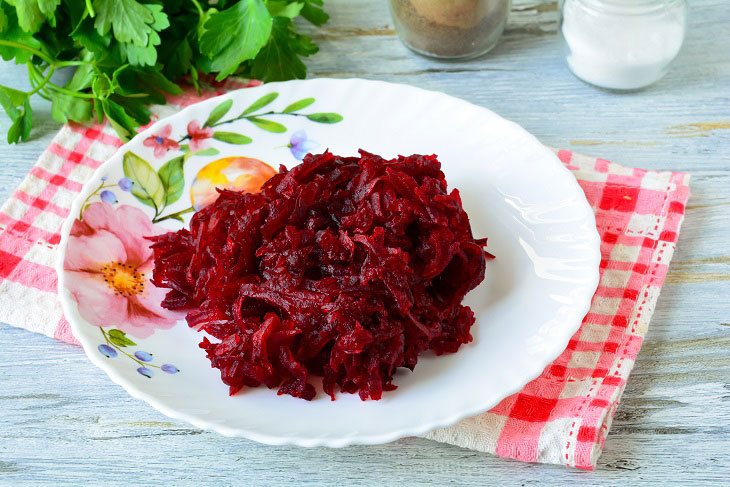 3. Grind the walnuts by cutting into small pieces with a knife.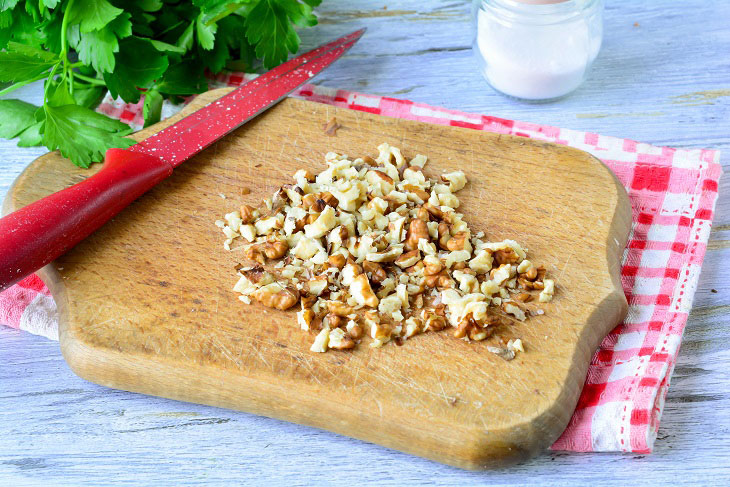 4. Well washed and dried raisins also chop a little so that the pieces in the salad are not very large.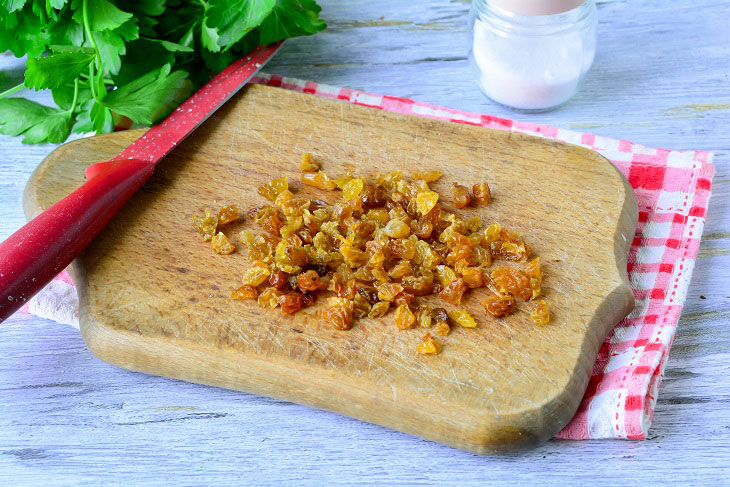 5. Pour all the ingredients into a deep salad bowl.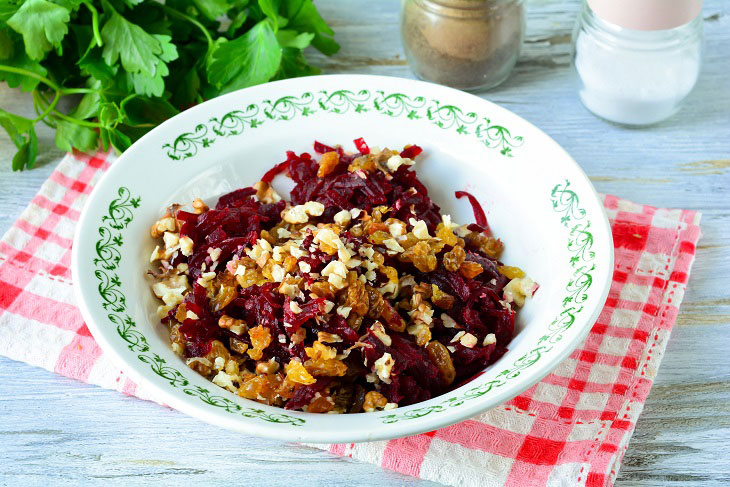 6. Add low-fat 10% sour cream and a little salt.
Alternatively, you can use mayonnaise, but the dish will be more high-calorie and not so useful. Sour cream – and gives a different taste, the salad comes out with a slight sourness. Sour cream is best combined with sweet beets and raisins.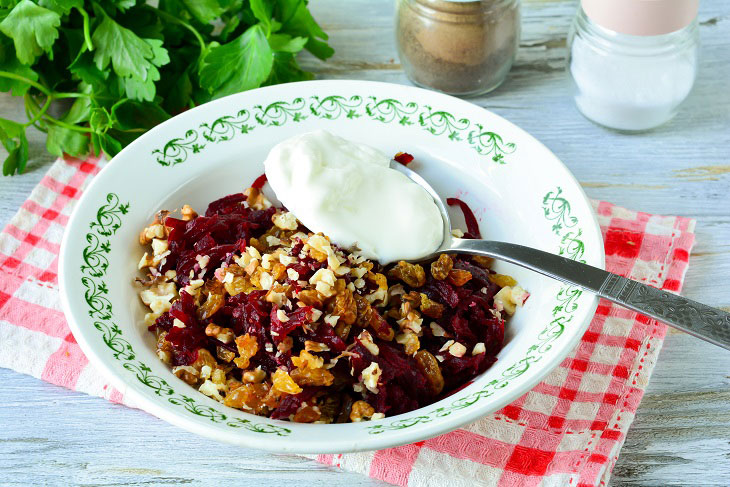 7. Stir the salad, taste it, so that everything is enough, do not overdo it with salt.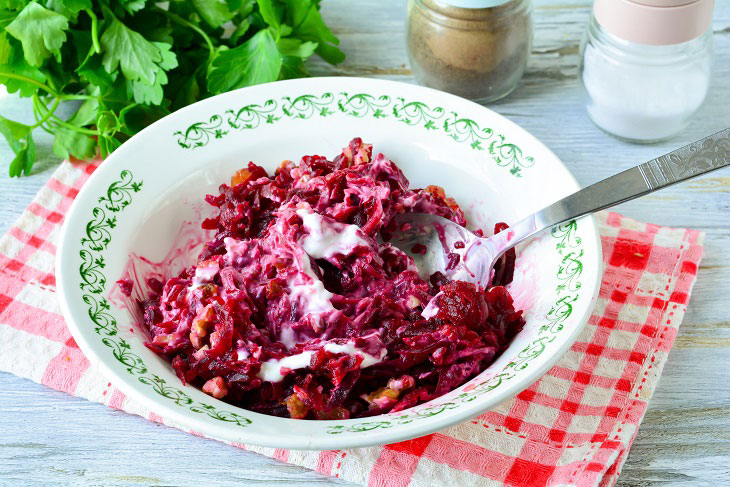 8. Let the dish stand in the refrigerator for 15-20 minutes, become juicy, then serve it in portioned dishes or bowls, as you like, so that the presentation is elegant. Add fresh and green leaves and you're d1.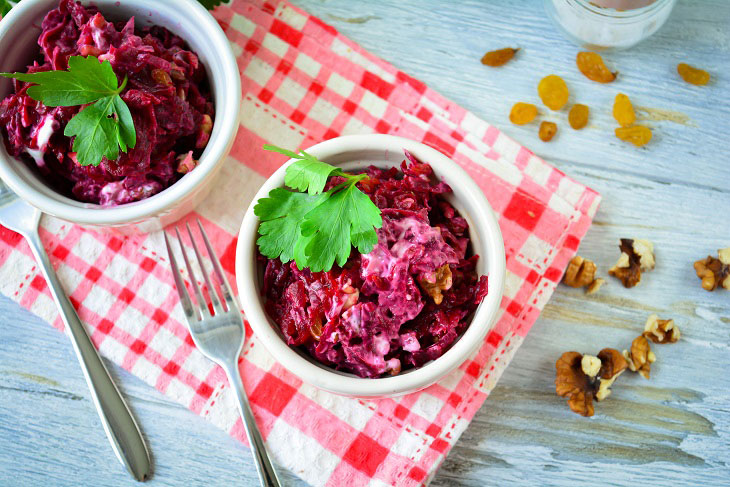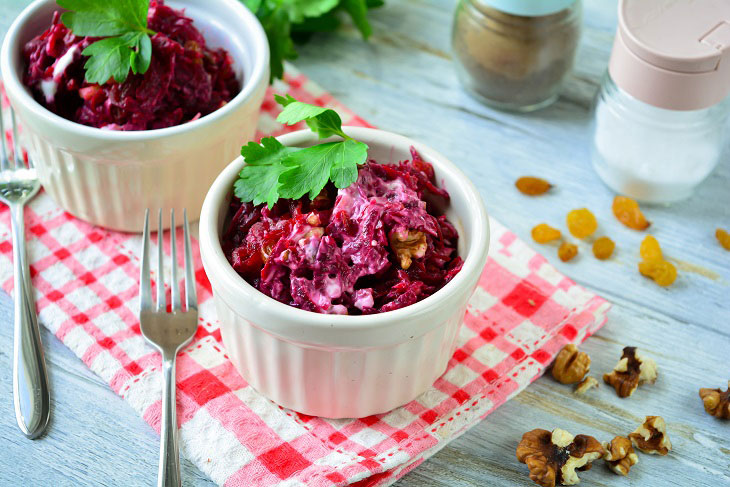 Bon appetit!