No matter how varied the table is, there are never too many salads. We suggest you prepare an interesting salad "Sailor on Vacation". A dish with such a funny name, of course, means that seafood will be included in the composition.
You can use fresh squid, canned squid, mussels, sea cocktail or sea kale and seaweed. We chose canned squid and dry seaweed. For bright colors and satiety, corn is added to the salad – canned or fresh. The dish is complemented by fresh cucumbers and green onions – sources of vitamins and minerals.
For dressing, homemade, store-bought mayonnaise or sour cream-based sauce with a mustard additive is allowed. Cheese can be anything – young, hard, melted according to your taste. You can serve the dish in porti1d glasses, a transparent salad bowl or decorated in a molding ring. The salad is prepared quickly, does not require special culinary skills and allows for improvisation.
Ingredients:
Canned squid – 170 g.
Dried seaweed – 2 g.
Eggs – 2 pcs.
Green onion – 20 g.
Corn – 160 g.
Cheese – 70 g.
Cucumbers – 1 pc.
Mayonnaise – 45 ml.
Pepper, salt – to taste.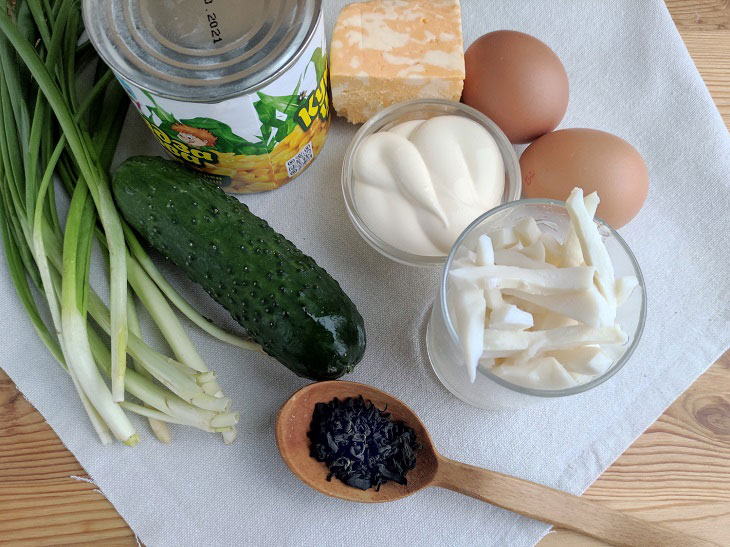 How to cook:
1. Algae pour boiling water to leave for 10 minutes to swell.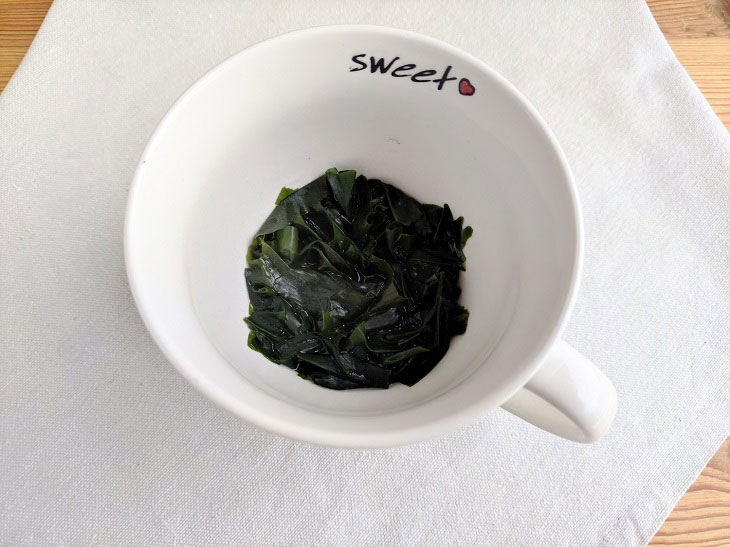 2. Throw the squid into a strainer, remove the oil and brine, cut into small pieces. Place in a salad mixing bowl.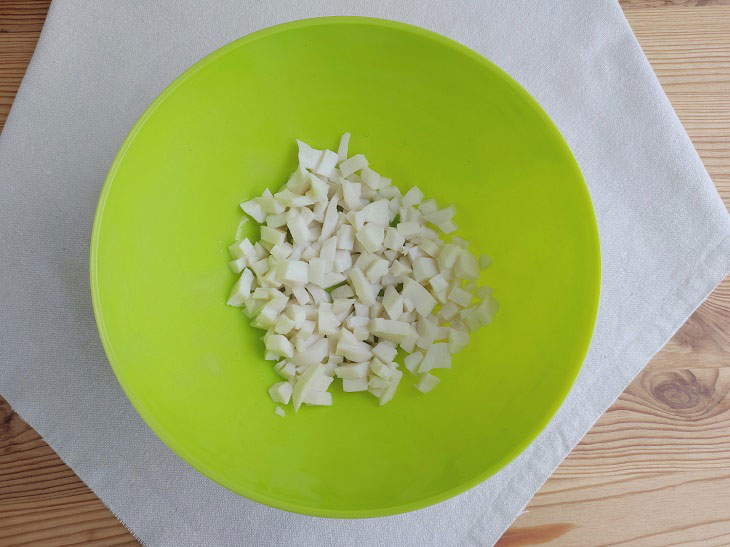 3. Cut hard-boiled and peeled eggs with an egg cutter. Add to squid.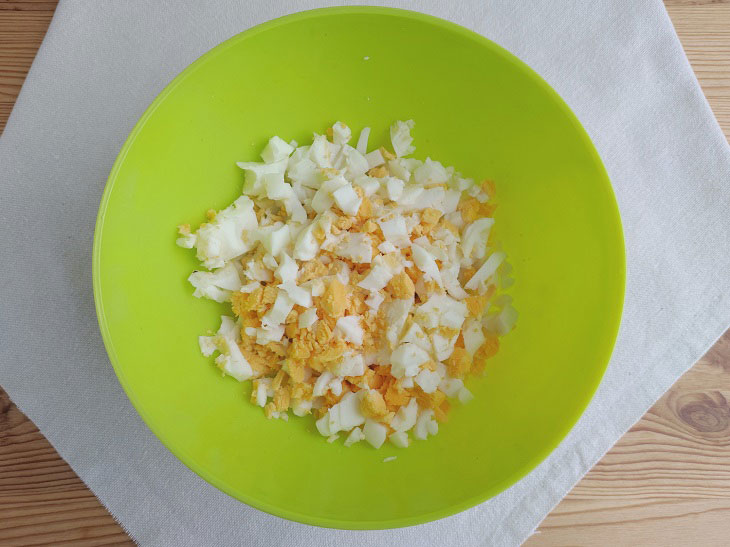 4. Drain the corn brine and place the grains in a bowl.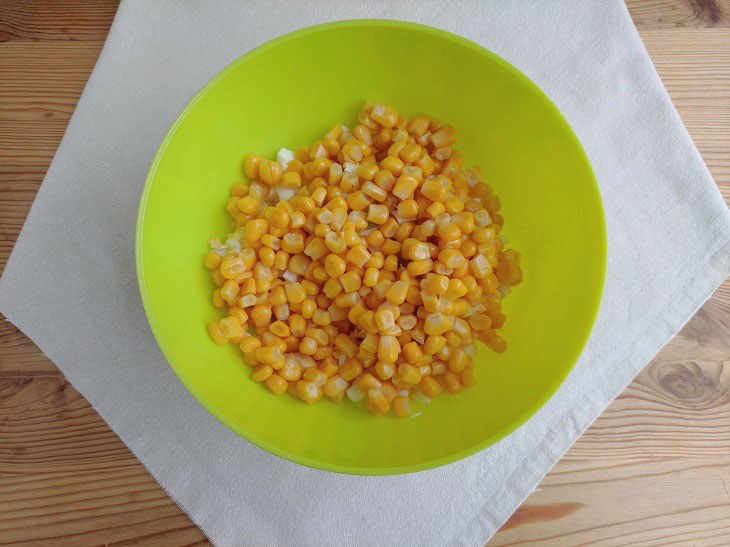 5. Remove the peel from the cucumbers and chop them into cubes. Salt, squeeze lightly. Add to the rest of the salad ingredients.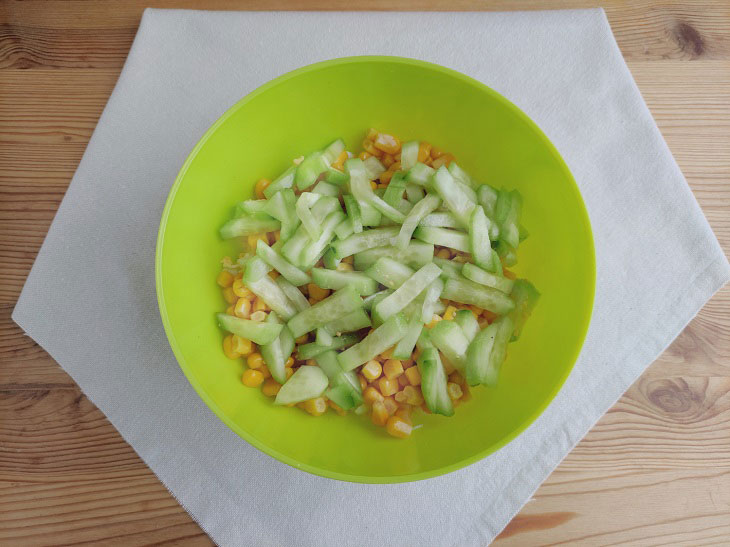 6. Drain the seaweed and cut into small pieces. Place in a bowl.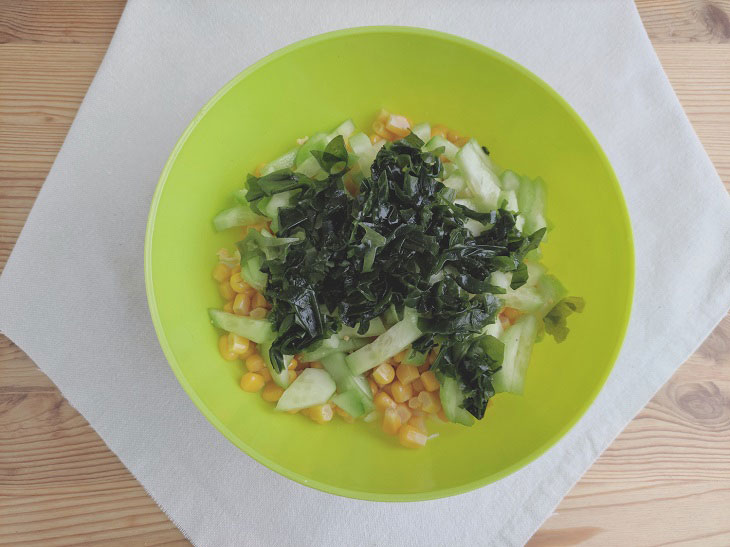 7. Cheese cut into cubes. Rinse green onions, dry on a towel, chop. Put the ingredients in the salad.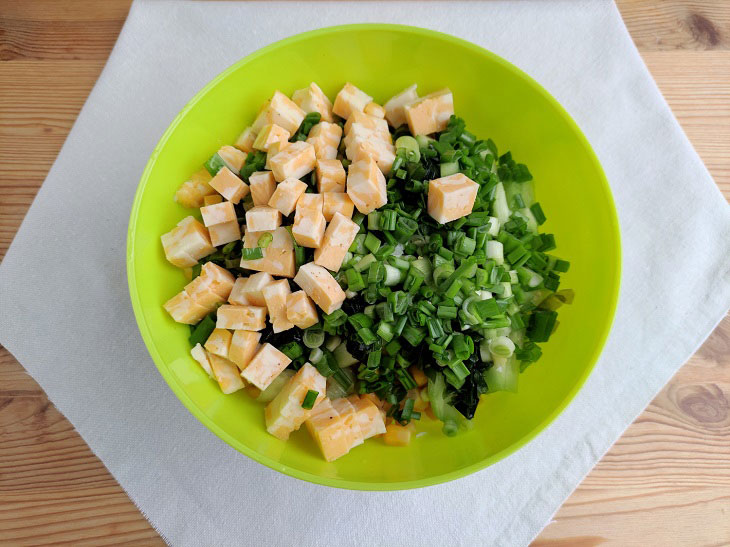 8. Mix all salad ingredients. Add salt, pepper and mayonnaise. Leave the dish for 10 minutes so that all the comp1nts "make friends" with each other.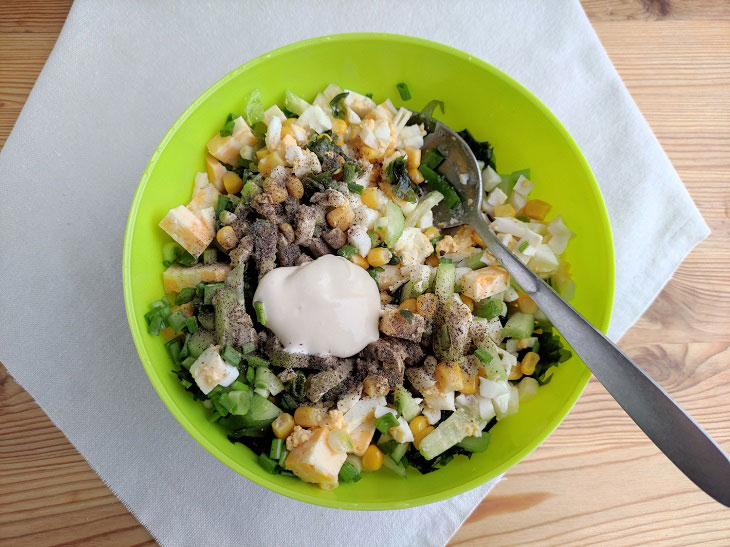 9. Put the salad in a transparent salad bowl, garnish with herbs and serve.
The dish looks appetizing, has a pleasant taste of seafood and will surely please all sailors. Store salad in a sealed container in the refrigerator.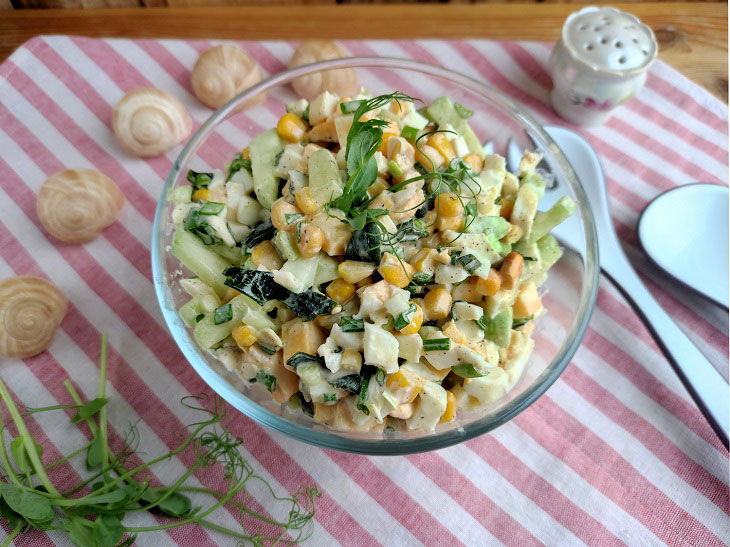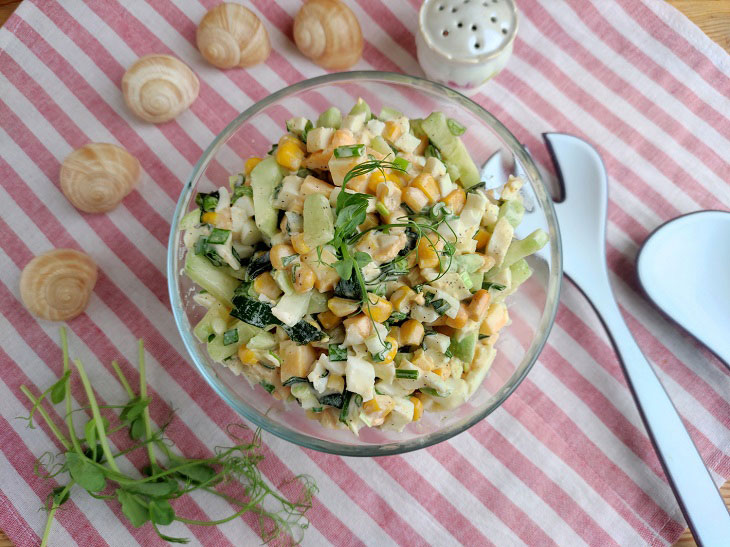 Bon Appetit!