Salads are a frequent dish at the festive table and not only. Therefore, every housewife is always in search of a suitable recipe so that the salad turns out to be tasty, original and liked by all guests.
We offer a novelty – Salad "Sea Bottom" – cook it with crab sticks and seaweed. All components complement each other and are also combined with each other. The salad is prepared without meat, which will interest many. For the recipe, use all ready-made products – pickled seaweed, canned fish in oil, and crab sticks. The only thing left to do is boil the eggs. The dish is prepared quickly and is very tasty.
Ingredients:
Seaweed – 150 g.
Canned fish (for example, sardines) – 120 g.
Crab sticks – 100 g.
Chicken eggs – 1 pc.
Onion, small – 1 pc.
Mayonnaise – 100 g.
Salt, black pepper – to taste.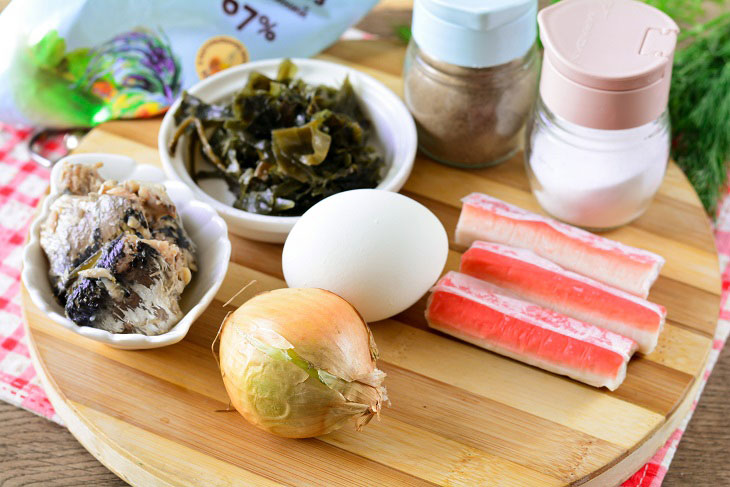 How to cook:
1. Chop the seaweed a little with a knife, if it is too long, put it on the bottom of a serving dish. Pour a layer of cabbage with delicious mayonnaise.
Pick the sauce you like best.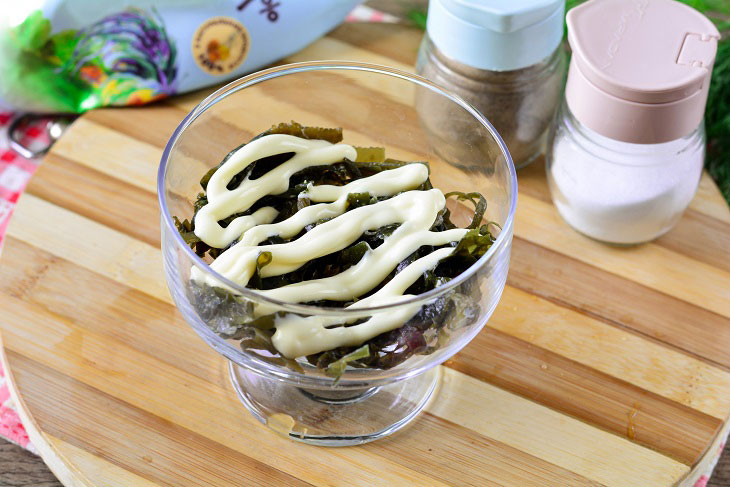 2. Peel and rinse the onions. Cut the onion into small cubes. In a salad, it will be nice to crunch and give the dish a spicy touch.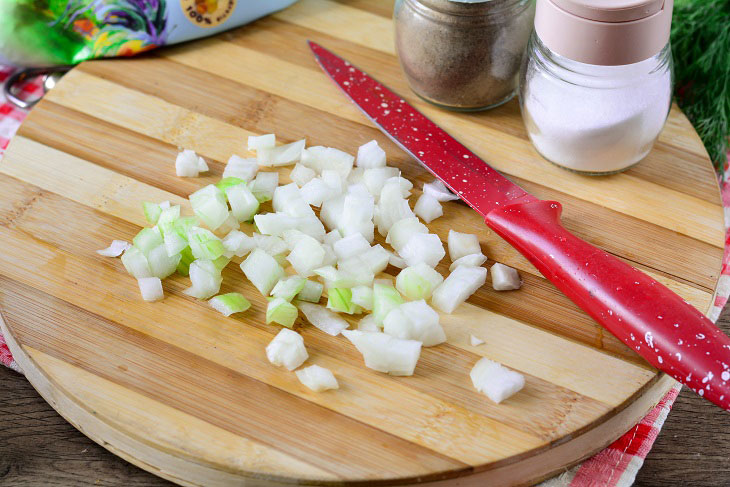 3. Spread the onion over the seaweed. And also pour the onion with a layer of mayonnaise.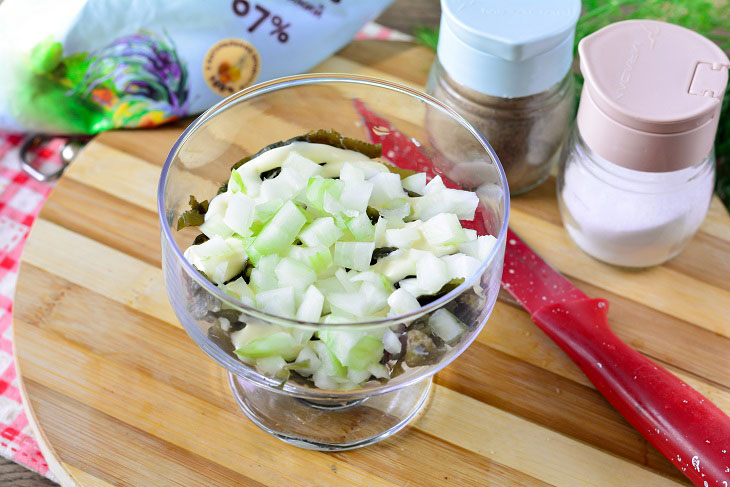 4. Clean the defrosted crab sticks from the packaging film. Cut the fish product into small cubes.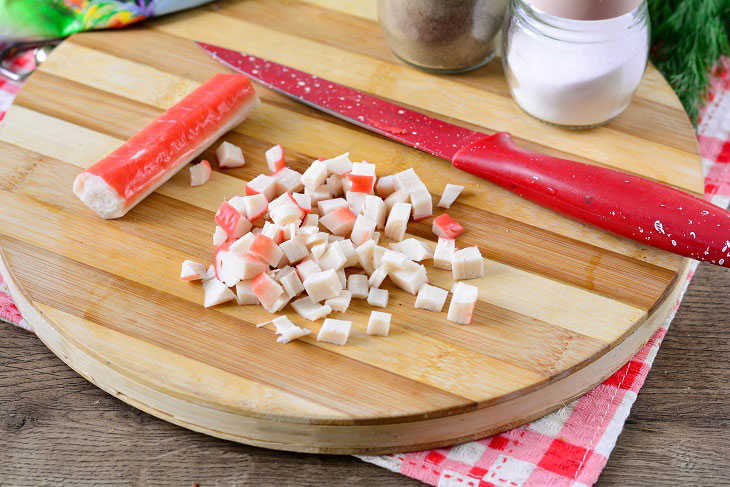 5. The next layer in the salad is crab sticks. Such a product is ideally combined with seaweed.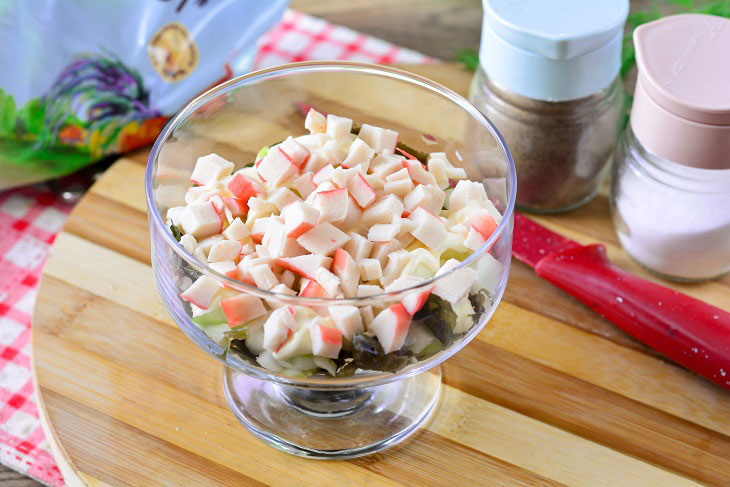 6. Pour the crab layer with mayonnaise, you can brush it with a brush or a fork. In general, the salad is well soaked.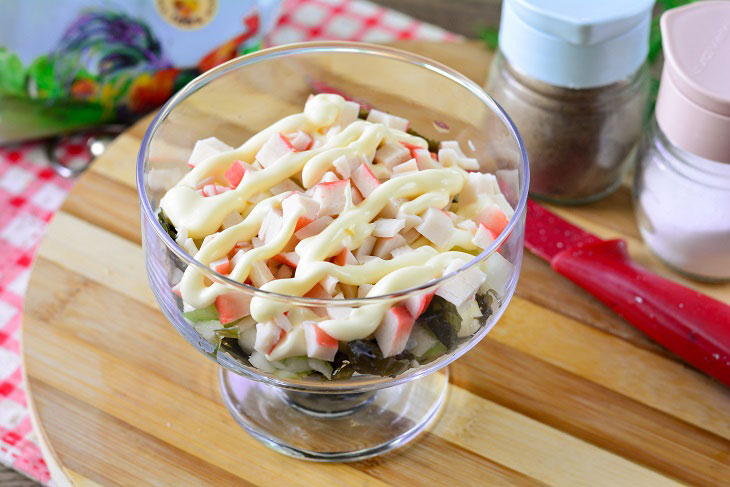 7. Remove canned fish from oil – in this case, sardines. Remove large bones and ridge, mash the fish with a fork.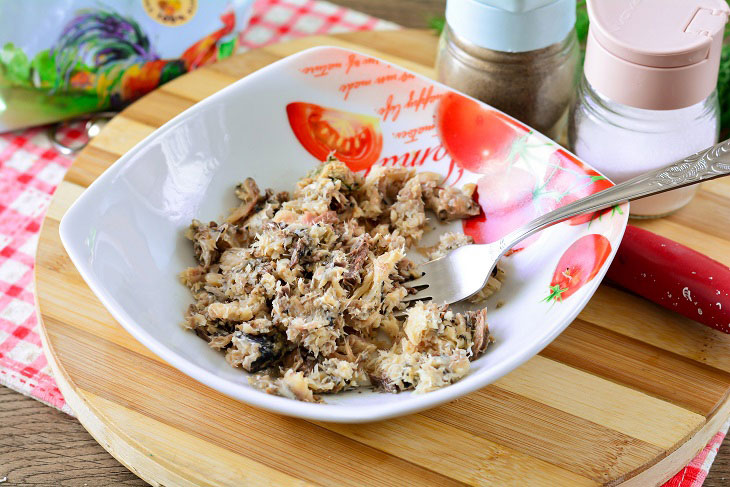 8. Put the canned fish in the salad and season with mayonnaise.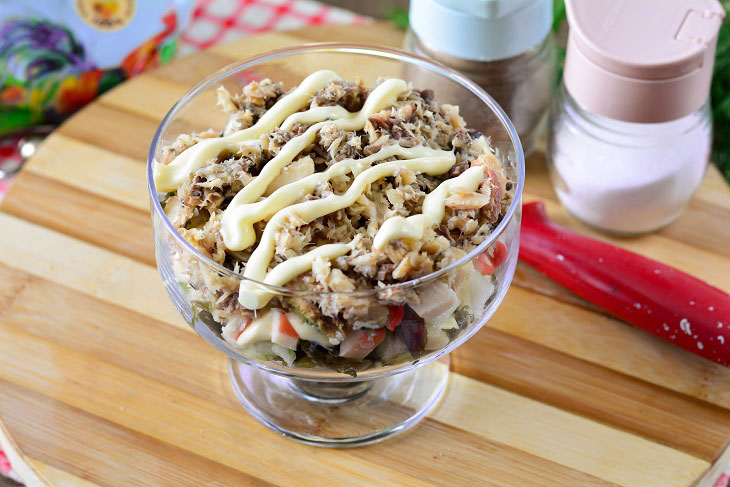 9. Hard boil eggs – boil in boiling water for 7-8 minutes, then cool and peel. Grate boiled eggs – this is the final layer. Lightly salt and pepper the eggs to taste.
10. Let the salad soak in the refrigerator for 20-25 minutes, then serve to the table, decorating with any finely chopped herbs, such as dill.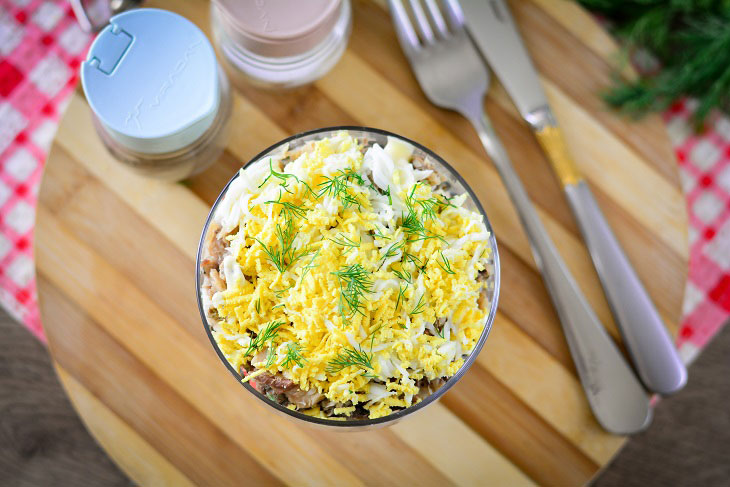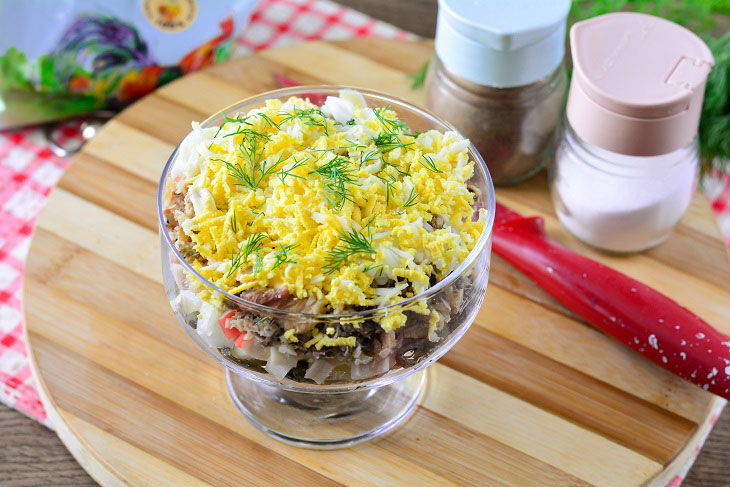 Enjoy your meal!