Seventh Heaven Salad is an easy-to-make salad that is worth making if you don't know how to surprise family members or invited guests. Due to the fact that the main ingredient of the salad is meat, it comes out quite satisfying. Therefore, you can absolutely not prepare a side dish for it, but if there is a desire to make it, it's not a question.
When choosing products for a salad, it is advisable to opt for a home-made tomato, high-quality hard cheese, and home-made chicken eggs. Any meat will do. Here it means that you can take both chicken or turkey fillet, and pork, if you like it more. Only choosing the latter option, it should be borne in mind that it will take longer to cook meat (pork) than fillet. What's the best way to arrange a salad? Of course, it can simply be served in a beautiful bowl, but it will look prettier on a flat dish, and at the same time laid out first in a forming metal ring or square.
Refrigerate the salad for at least a few minutes before serving.
Ingredients:
Chicken fillet – 250-350 g.
Hard cheese – 30 g.
Tomato – 1-2 pcs.
Egg – 2 pcs.
Mayonnaise – to taste.
Salt – to taste.
Corn – 1-2 tbsp. l.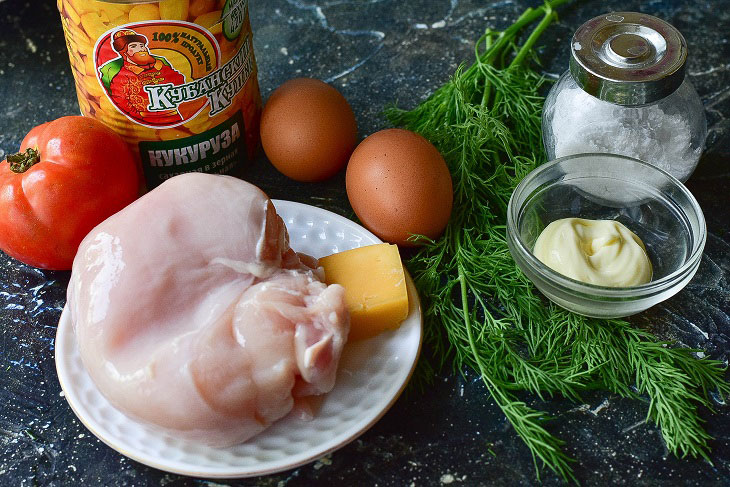 How to cook:
1. So, cut the meat with a sharp knife into medium pieces.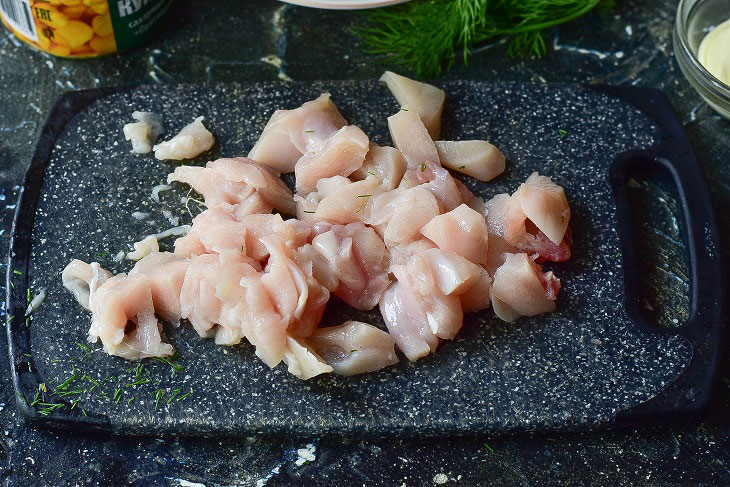 2. Put them in a pan and fry until fully cooked.
For frying, vegetable oil or lard is suitable.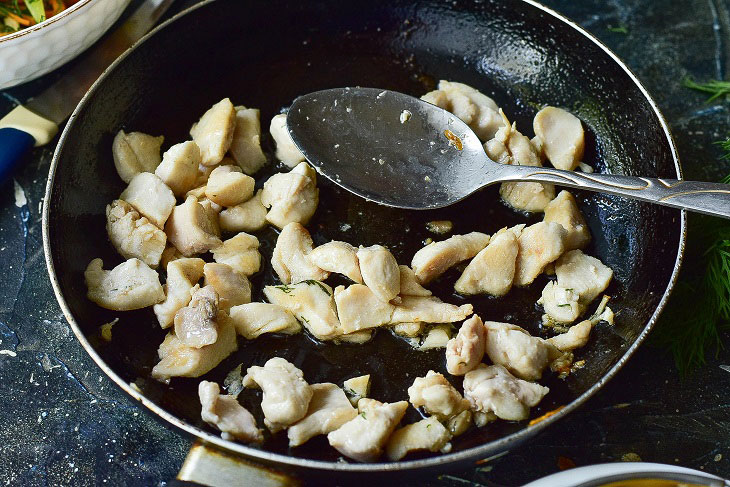 3. Cut the tomato.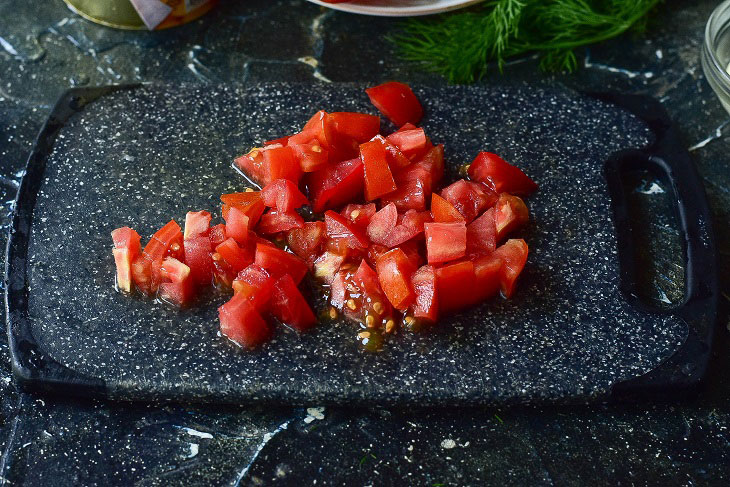 4. Grate boiled chicken eggs.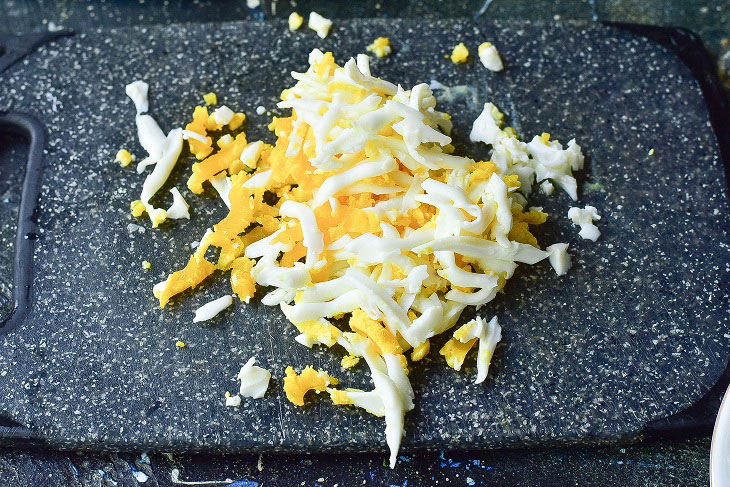 5. Now grate hard cheese on a fine grater. At first it was supposed to lay out all the layers in a ring, but then this moment was replaced by a slightly different pitch, which will be discussed below.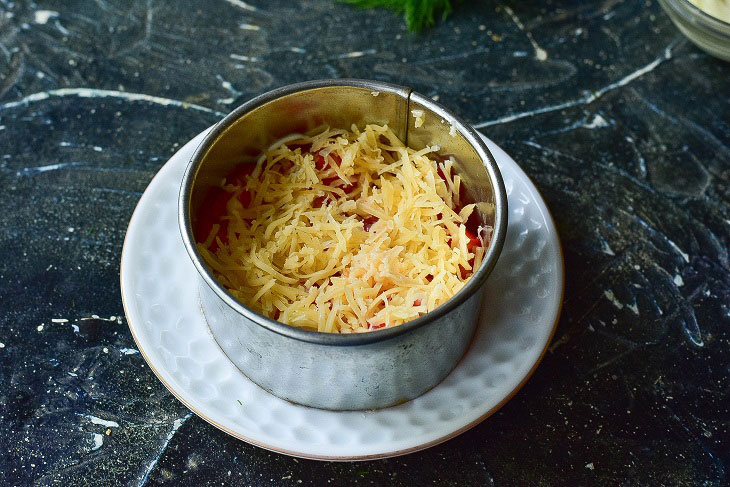 6. Now don't forget the corn.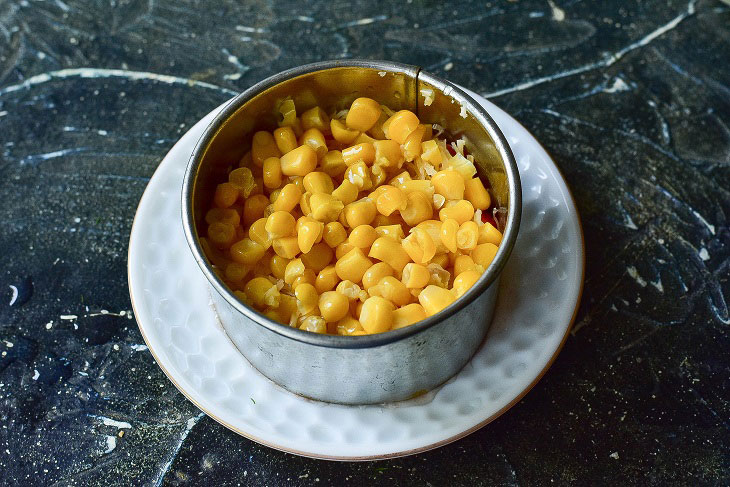 7. Place all chopped and prepared foods in a large bowl. This also applies to corn and hard cheese. Add salt and mayonnaise to taste. Stir the salad with the most ordinary spoon.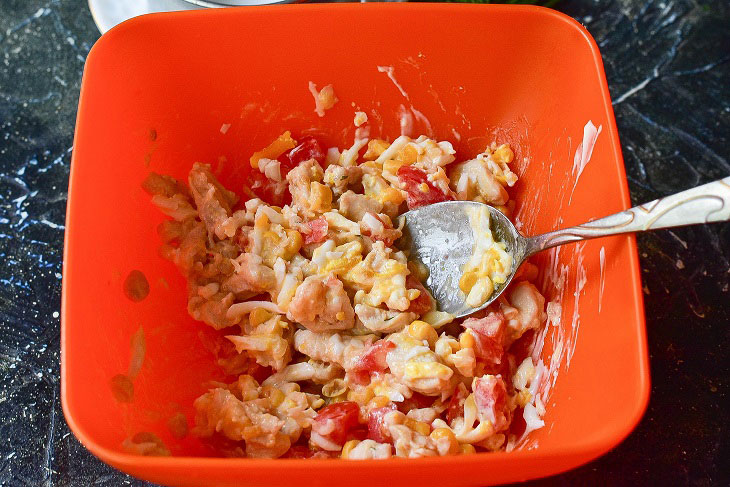 8. Now place the ring on the dish and put the salad quite tightly into it.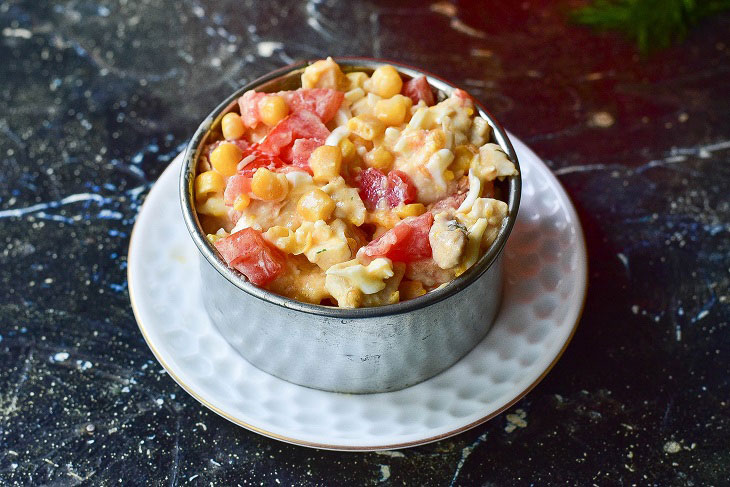 9. Remove the ring and decorate the finished Seventh Heaven salad as you like, in our case it was a sprig of dill.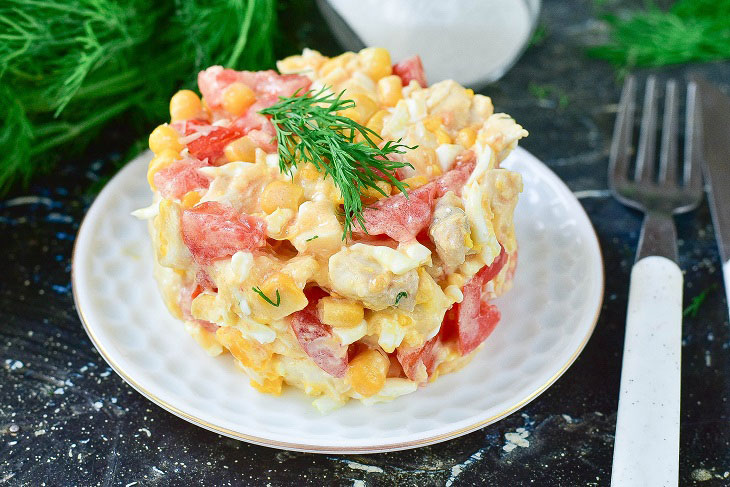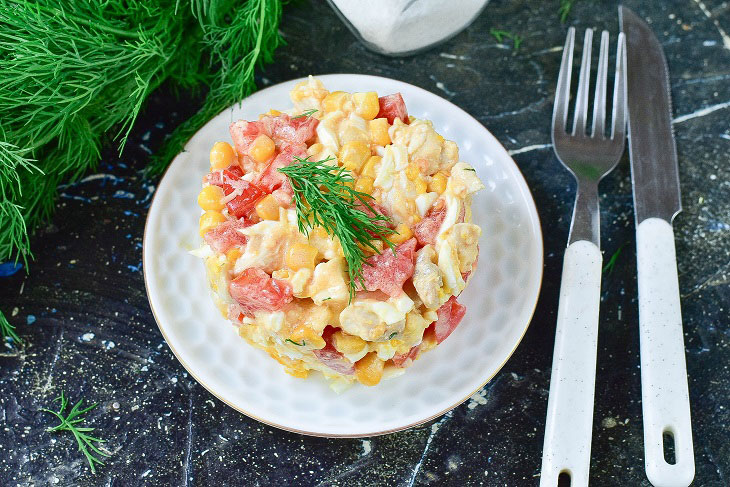 Bon appetit!