Salad "Snow Queen" will decorate the New Year's table, and guests will definitely appreciate it with the highest reviews. It is imperative to prepare such a salad from high-quality ham and crab sticks, since the taste of the finished snack will depend on this.
To make a salad with such an original name more attractive in appearance, all products should be laid out in layers. It is convenient to use a special ring device for the formation of desserts and salads. You can also put all the products in a deep bowl, cover it with cling film. Then you just need to turn the bowl over onto a dish and remove the film. Thus, the salad will also look festive, beautiful and bright.
Ingredients:
Crab sticks – 3 pcs.
Ham – 100 g.
Hard cheese – 50 g.
Fresh non-sour apple – 1 pc.
Chicken egg – 2 pcs.
Walnuts – 2 pcs.
Mayonnaise – 2-3 tbsp. l.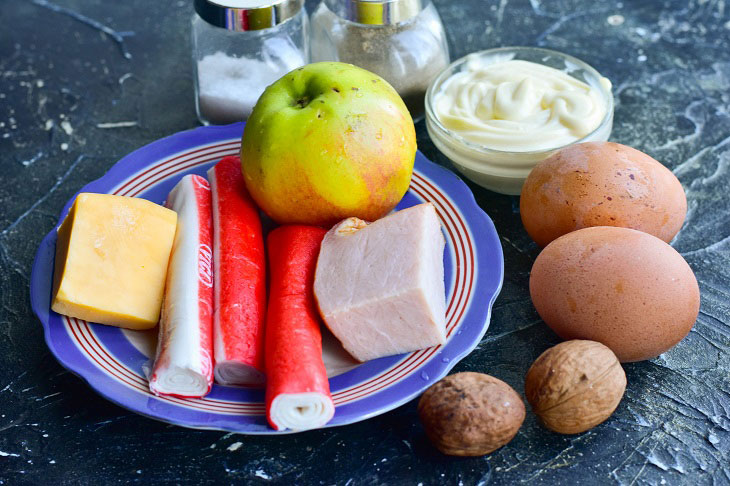 How to cook:
1. So, carefully remove the wrapping from the crab sticks, cut them the way you want.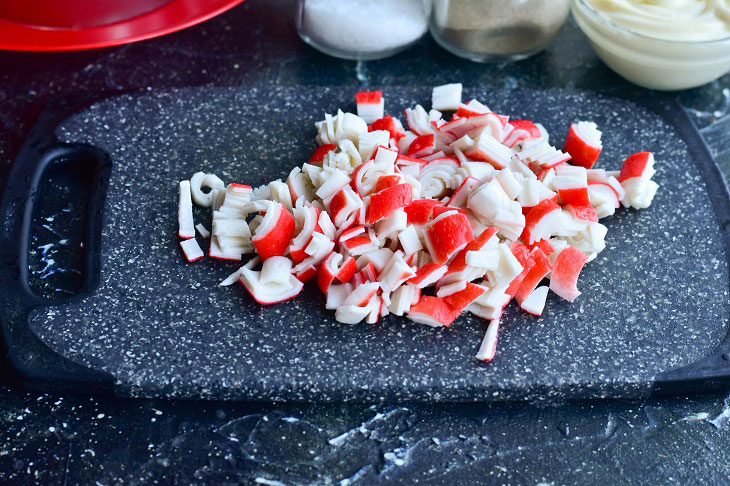 2. Cut the ham in the same way. That is, if you cut the crab into strips, then the ham should also be cut.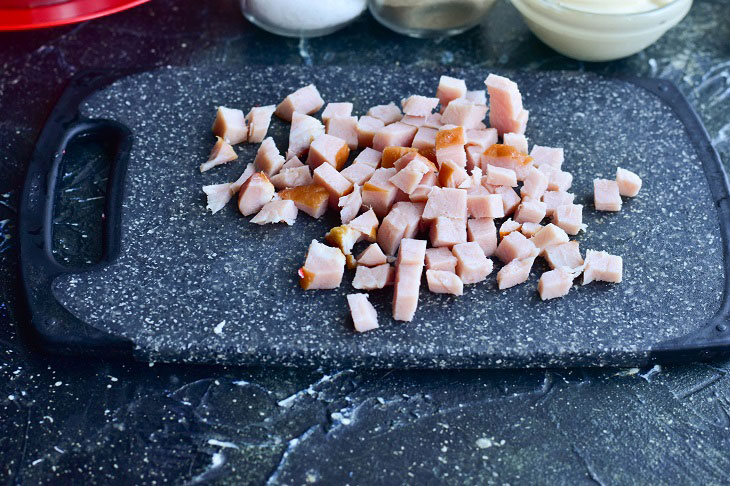 3. On a bright and beautiful dish, place a ring to form salads and desserts.
You can use a cut-off plastic bottle instead of a ring.
Put the chopped crab sticks in first.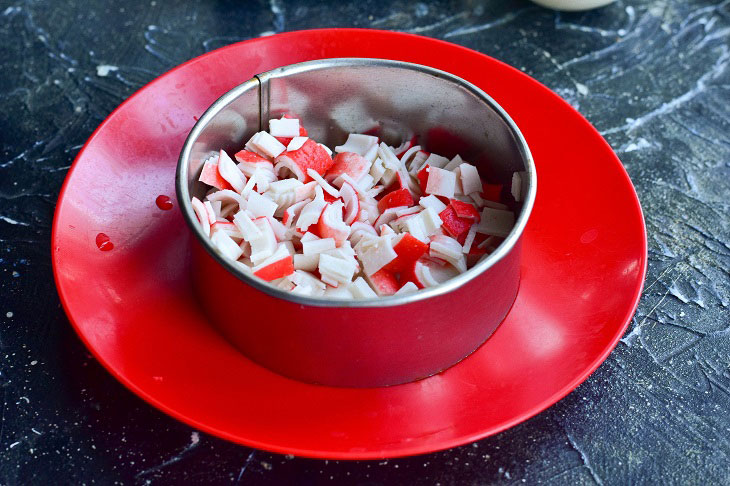 4. Lubricate them liberally with mayonnaise, put the yolks grated on a fine grater on top. Lubricate all layers with mayonnaise.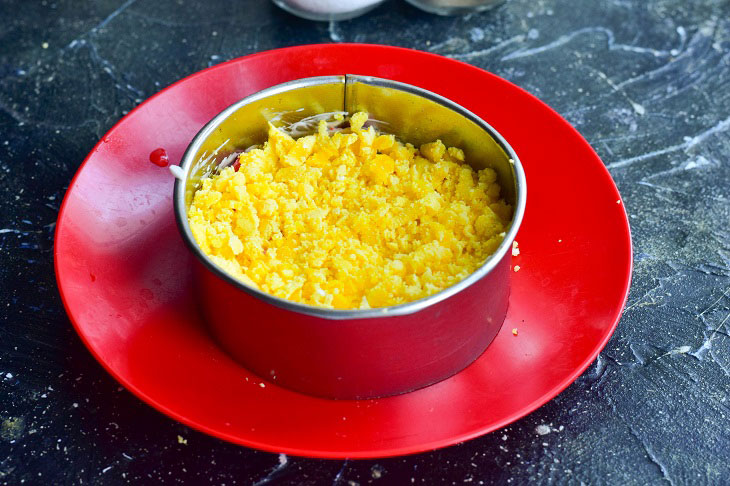 5. Lay out the sliced ​​ham.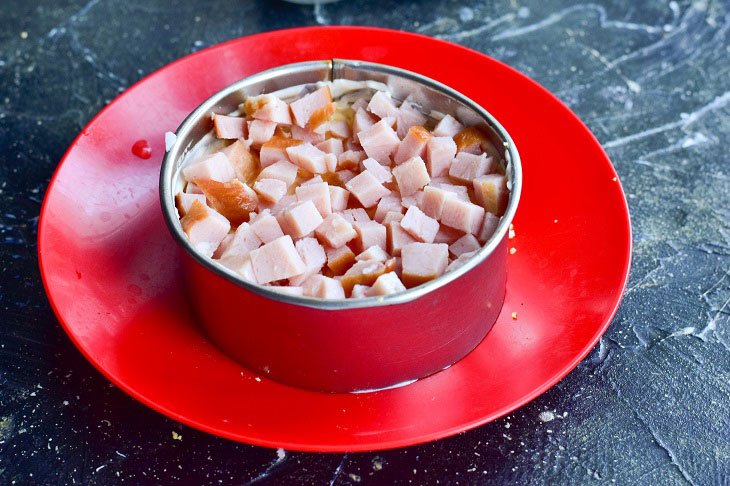 6. Send an apple to it, grate it first and chopped walnuts.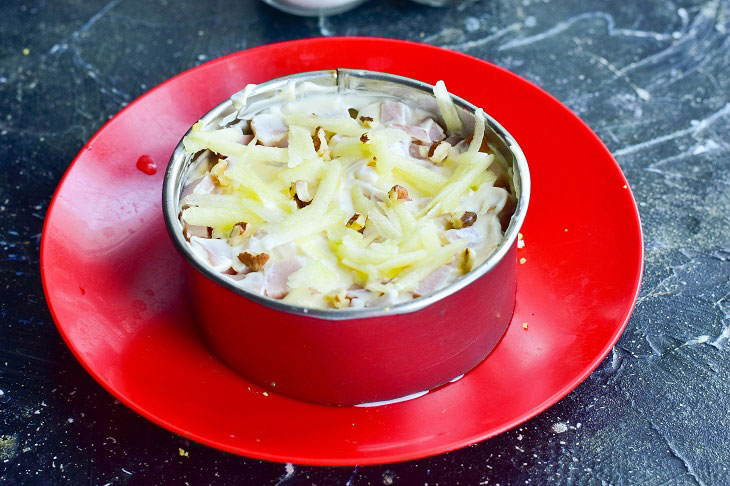 7. Lay out the cheese, which must be grated beforehand. Instead of cheese, processed cheese or smoked cheese is also suitable.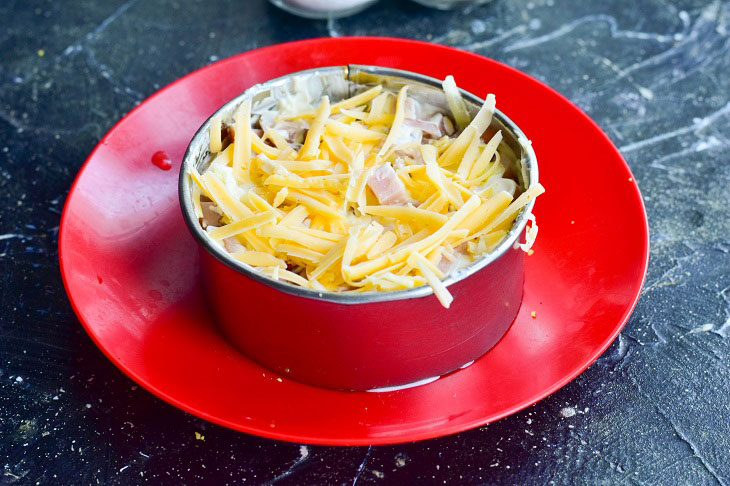 8. Lay out the remaining egg whites and grease them very generously with mayonnaise.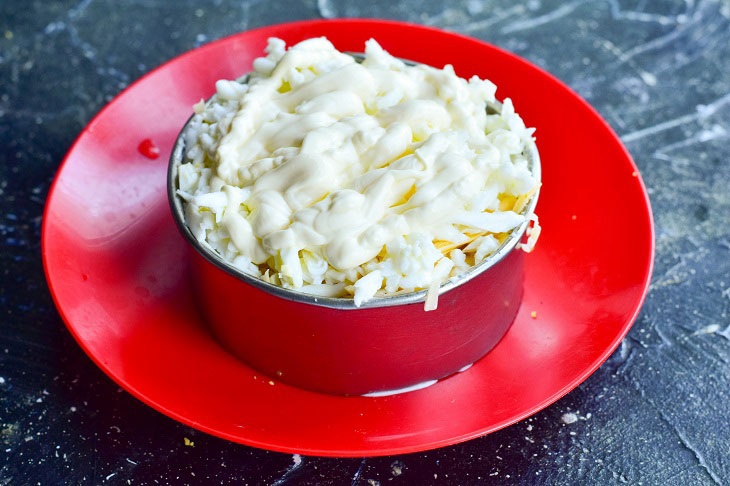 9. Now remove the ring carefully, it is more convenient to do this by pressing the food on top with a spoon. Decorate the salad with greens or leave it in its original form. As you can see, the recipe is quite simple, and the result is simply excellent!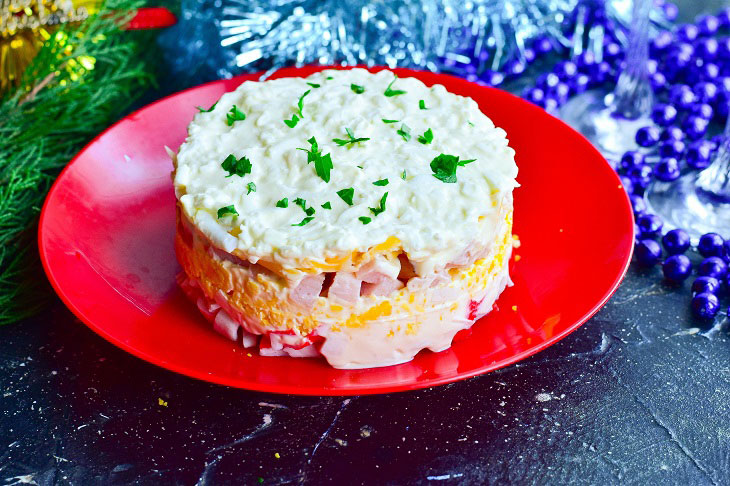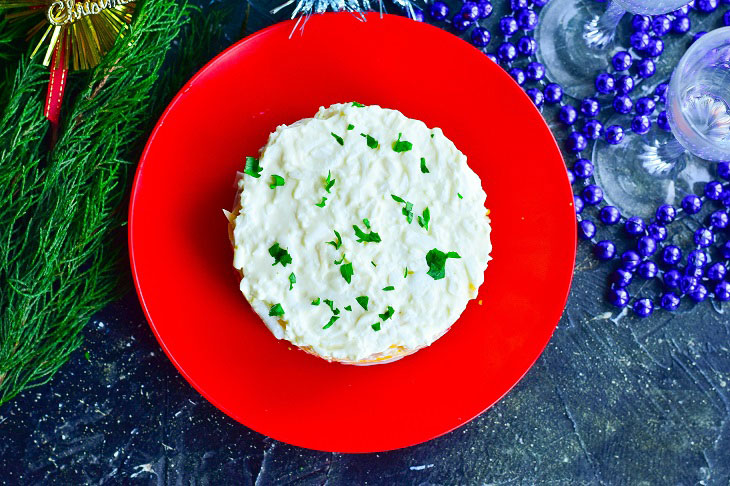 Happy New Year! Enjoy your meal!