Let's prepare a salad "Women's coquetry" with ham. This dish is incredibly beautiful, sensual and tasty and will appeal to both men and women. It is prepared very quickly, but you need to work on the design.
For the recipe, you will need low-fat ham with a meat composition. When choosing apples, give preference to sour varieties. Before preparing the salad, be sure to remove the skin of the fruit. For salad, hard cheese with a classic taste is preferred, which can be replaced with a processed analogue. In order for the salad to keep its shape, use mayonnaise with a fat content of 50%. To decorate the dish you will need bright components. Pomegranate seeds, cherry tomatoes, bell peppers, and ornate greens (we used pea microgreens) work well.
Ingredients:
Ham – 240 g.
Walnuts – 50 g.
Apple – 110 g.
Cheese – 100 g.
Greens – 3 g.
Garlic – 2 g.
Eggs – 4 pcs.
Mayonnaise – 40 ml.
Salt, pepper –
Pomegranate, microgreen, cherry – for decoration.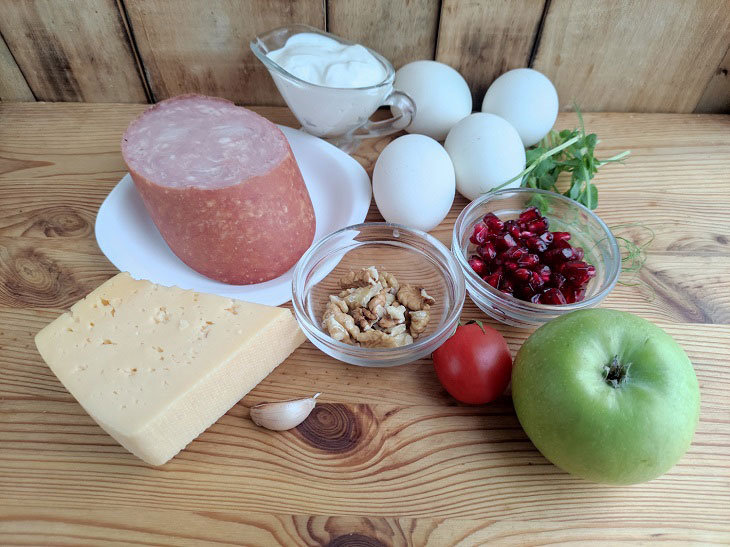 How to cook:
1. Peel the ham from the film and cut into cubes. Place in a bowl.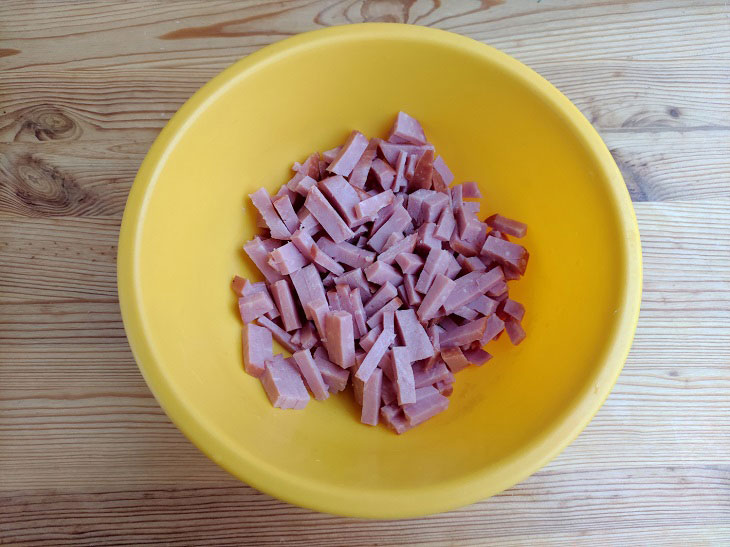 2. Grate the cheese with a medium mesh size.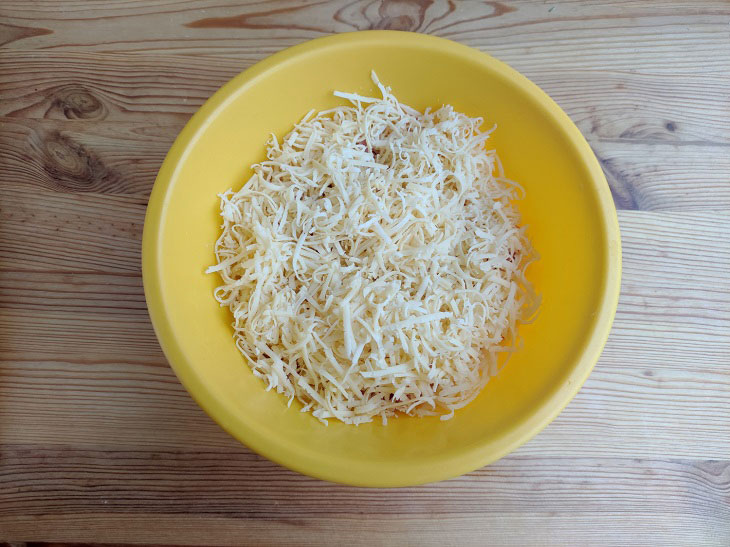 3. Peel the boiled eggs, set aside two egg whites for serving. Grind yolks and eggs.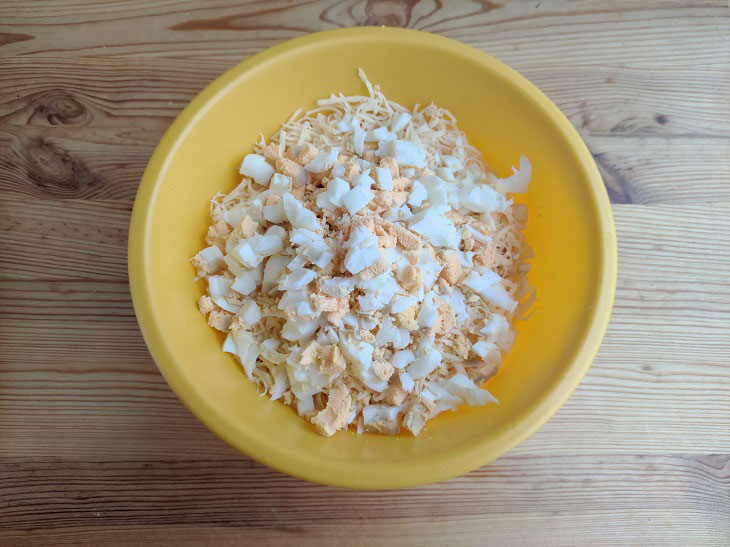 4. Remove the peel from the apple, grate it.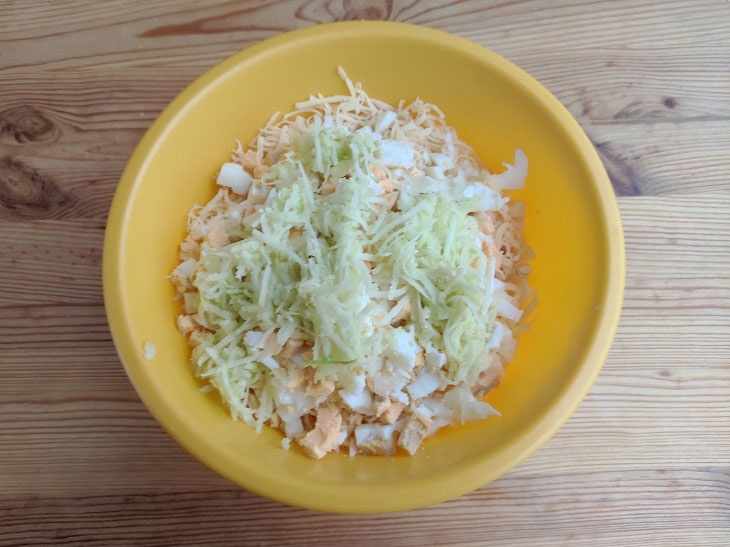 5. Dry the nuts in a microwave oven, crush in a mortar. Pour over the rest of the salad ingredients.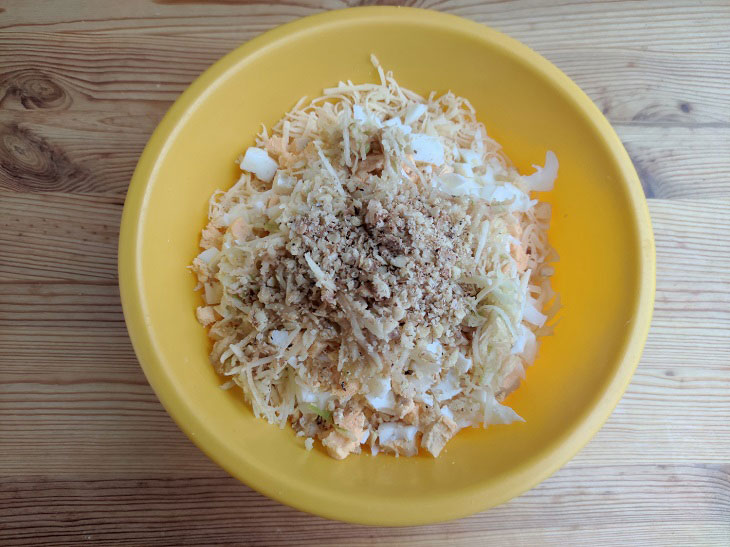 6. Add the garlic passed through the garlic press. Salad, pepper and season with mayonnaise.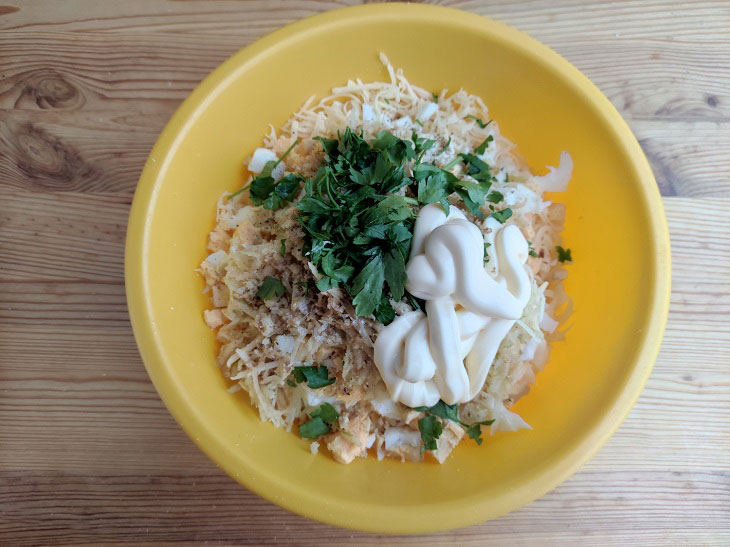 7. Cover a deep plate with cling film, lay out the salad, tamp.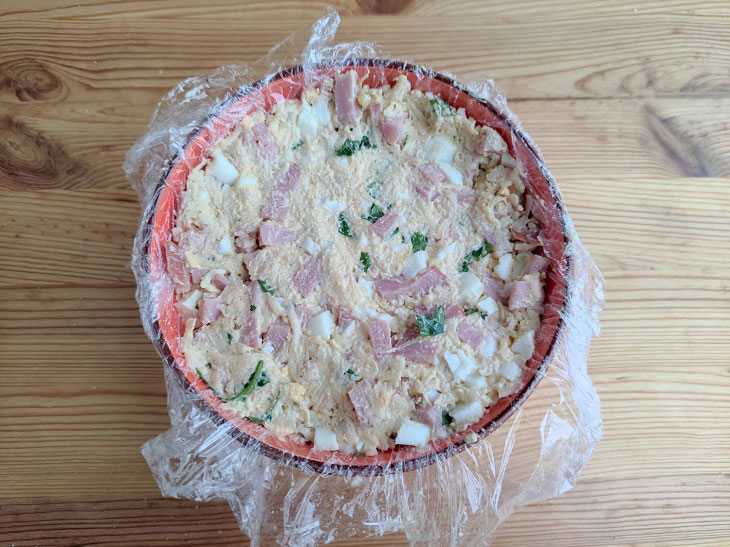 8. Invert the salad onto a serving plate and remove the cling film. Lubricate the surface of the salad with mayonnaise.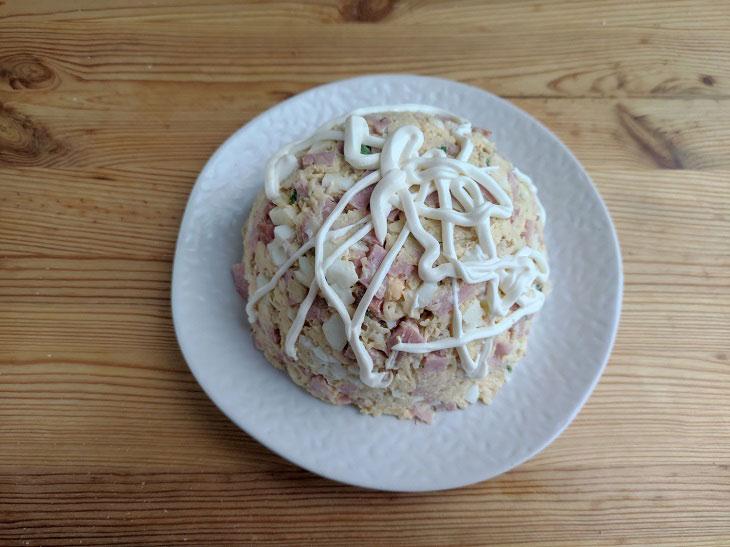 9. Grate the squirrels, sprinkle the surface of the salad.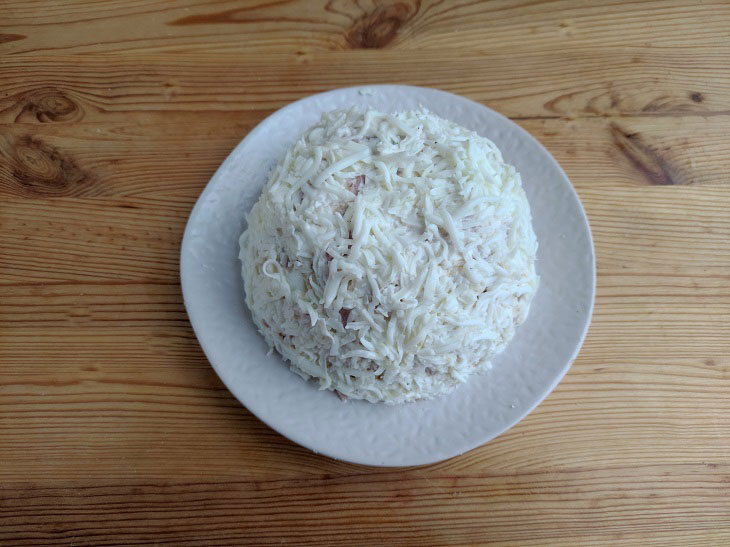 10. Decorate the salad with pomegranate seeds and tomato, spread pea sprouts on the sides.
A beautiful elegant salad looks unusual and will not go unnoticed at your holiday table. The dish has a pleasant meaty taste and delicate texture.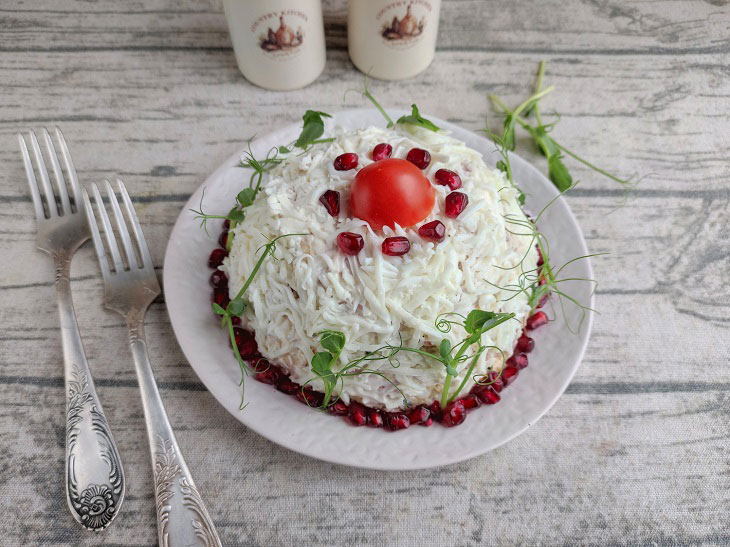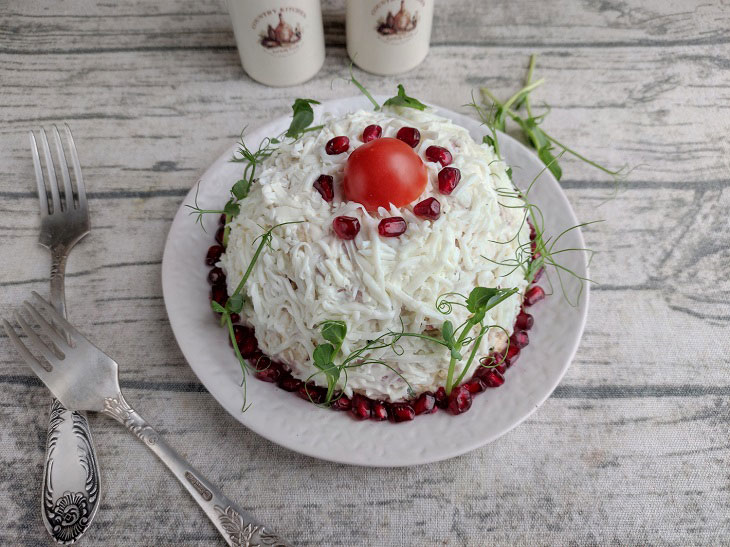 Bon appetit!