There is very little time left before the celebration of the New Year 2022. In preparation for the holiday, we all become a little superstitious. We find out under the sign of which animal the next year will pass, what is better to wear for the holiday and, of course, what dishes should be on the festive table. A must-have New Year's dish is, of course, a salad. And if you arrange it in the form of the owner of the year – a tiger, then of course luck will be with you all 365 days.
We offer you a very simple design of a salad in the form of a tiger muzzle. You can hide any salad of your choice under the tiger mask. The top coating is boiled carrots, the nostrils are made from a slice of sausage. Tiger eyes are peas, and make strips on the skin from black bread crusts. Taking the idea as a basis, you can come up with your own design option.
Ingredients:
Potato – 370 g.
Carrots – 140 g.
Eggs – 2 pcs.
Mayonnaise – 110 ml.
Pickled cucumbers – 300 g.
Peas – 160 g.
Onion – 10 g.
Sausage – 250 g.
Greens – 15 g.
Salt, pepper – to taste.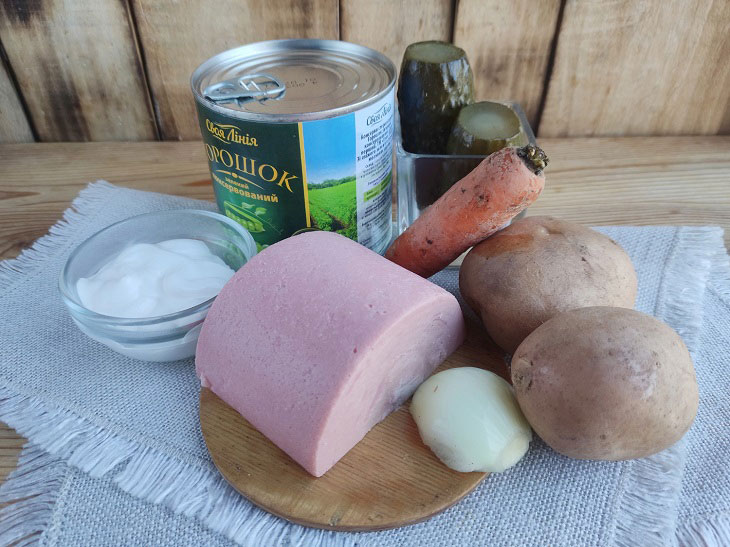 How to cook:
1. Chop the onion as finely as possible, put in a salad bowl.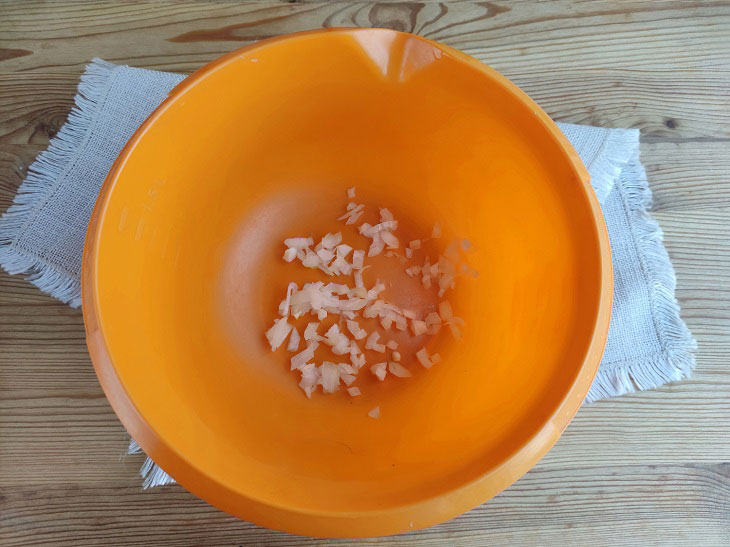 2. Add diced pickled cucumbers.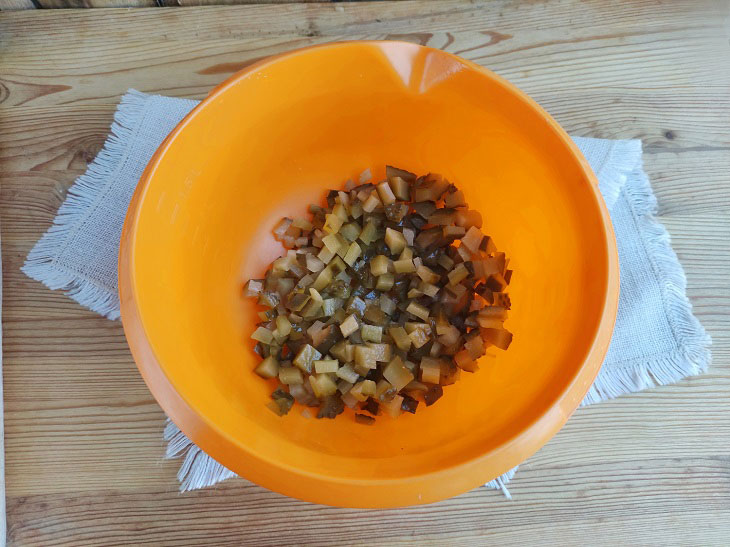 3. Grind the sausage in the same way, put in a bowl.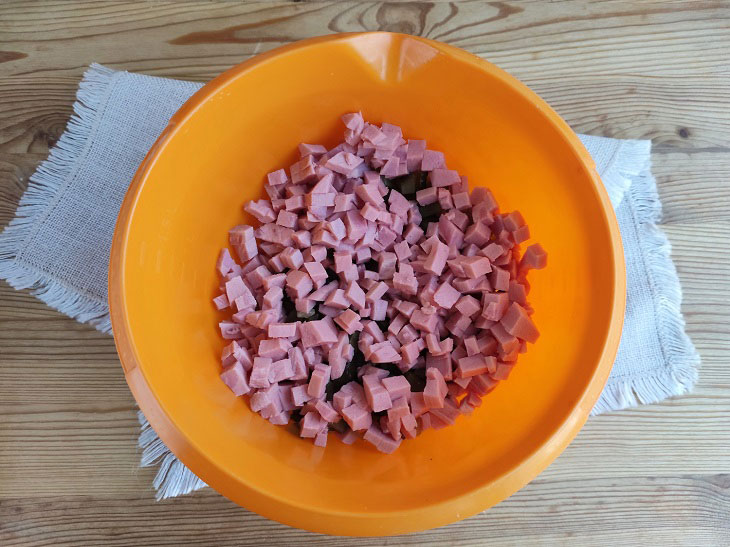 4. Boil eggs. Set aside one egg white for garnish. Chop the rest of the eggs with an egg cutter.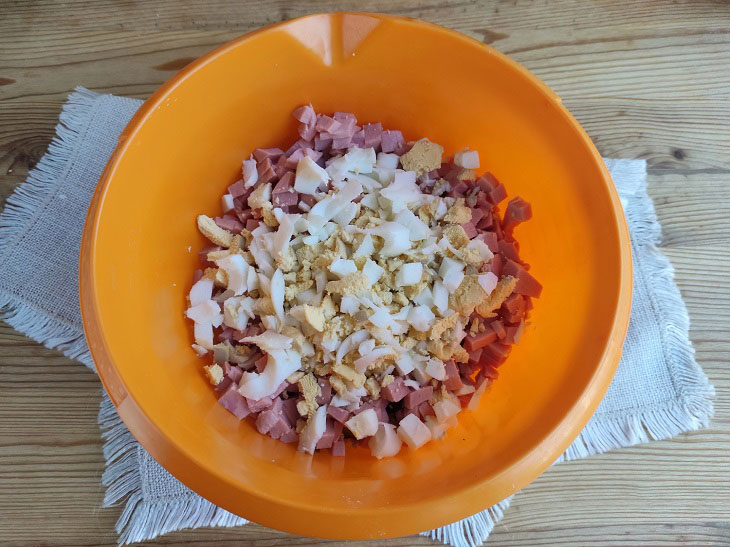 5. Boil potatoes in uniforms the day before. Peel off the skin and cut into small cubes.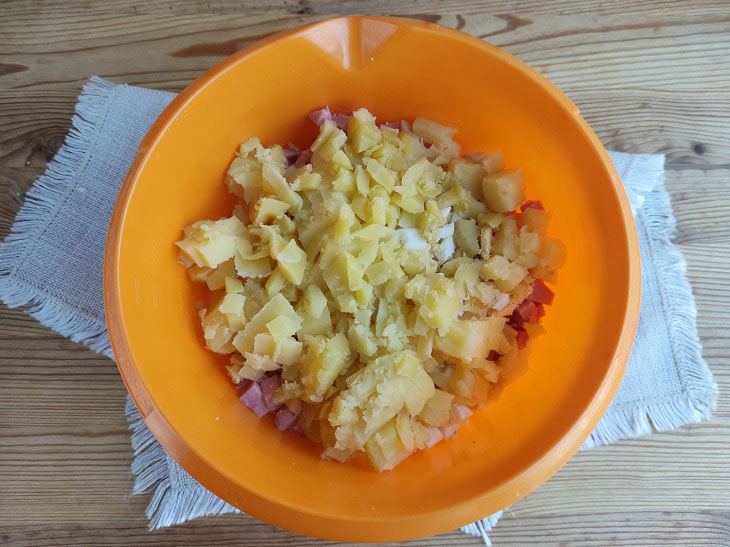 6. Drain the marinade from the canned peas, put the peas in a bowl.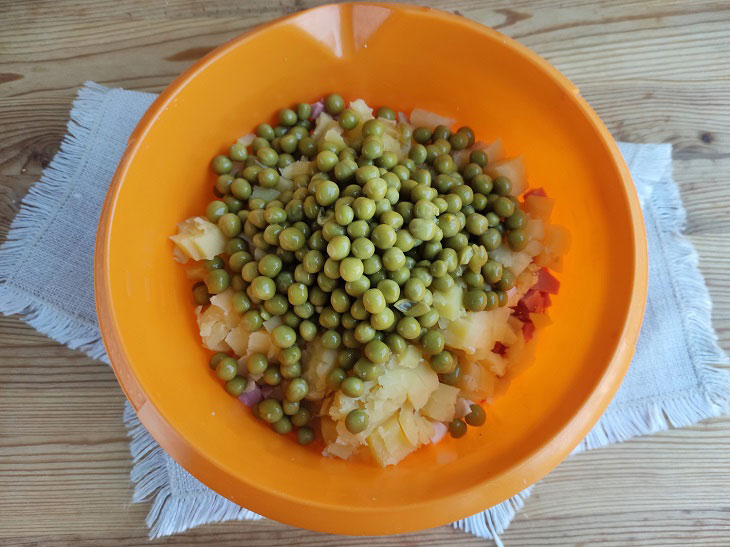 7. Add finely chopped herbs, salt, pepper and mayonnaise. Mix salad.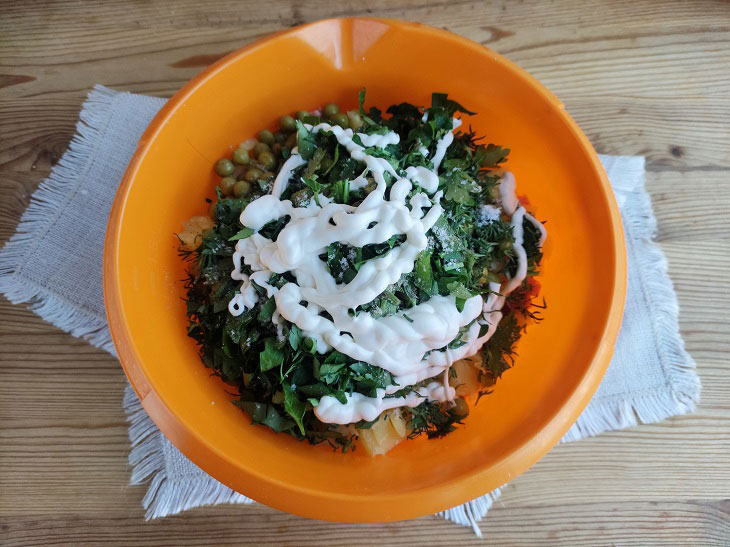 8. Put the salad mass in the form of a muzzle with ears on a serving plate.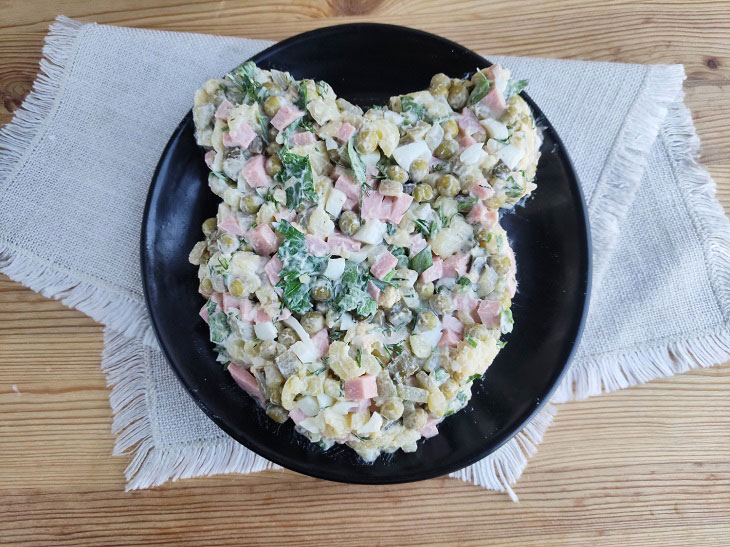 9. Cut off a piece of boiled carrot in the form of a rectangle, put it in the center instead of the nose. Grate the rest of the carrots on a fine grater, squeeze out excess liquid. Put the carrots on the salad as in the photo.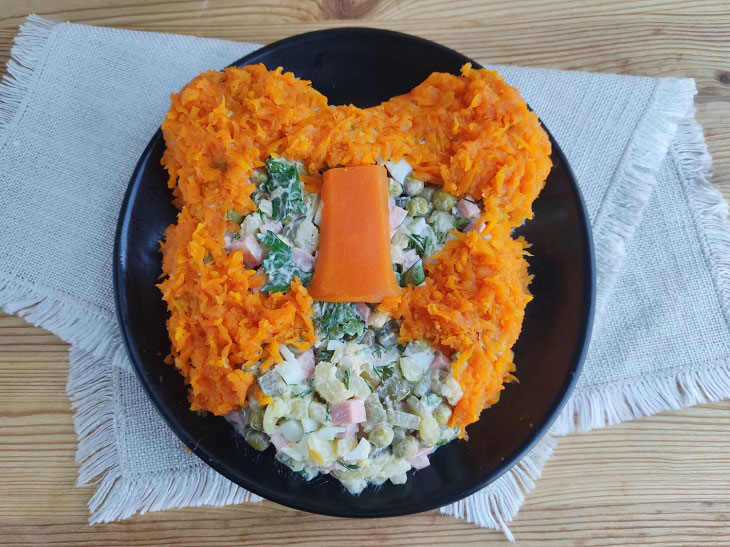 10. Fill empty spaces with grated protein. Lay out the "eyes" of the pea and the "nostrils" of the sausage.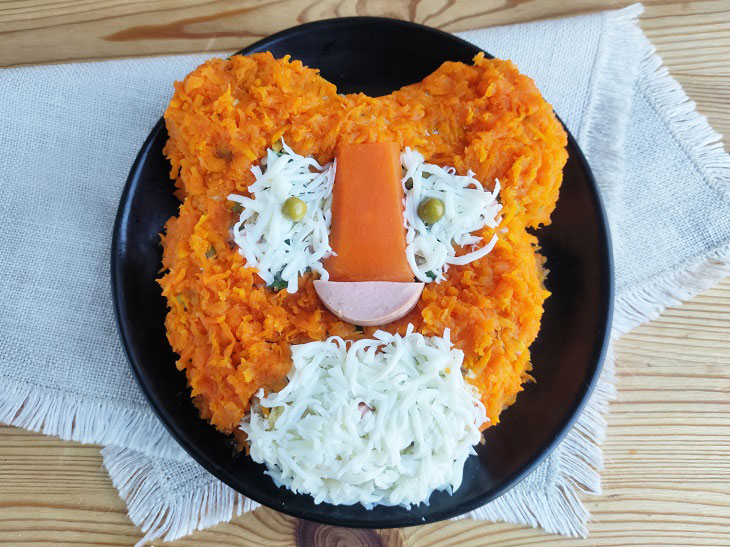 11. Cut the bread crusts into thin strips, lay out as in the photo. Make a mouth out of red pepper.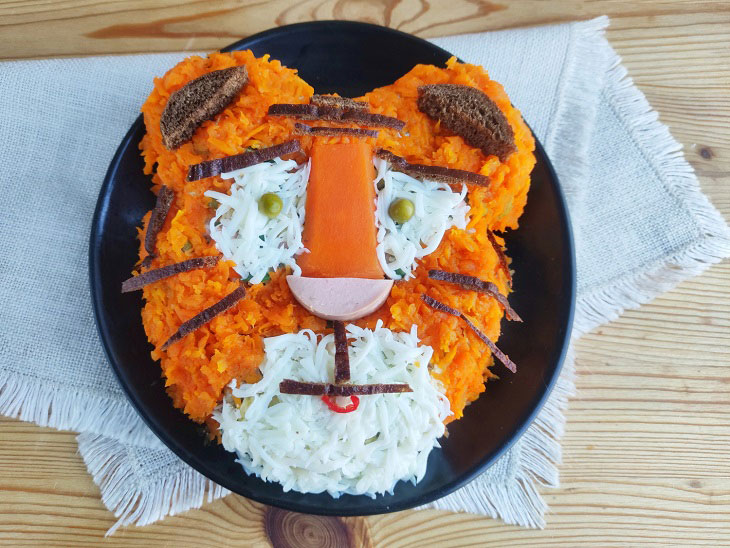 The tiger turns out to be very friendly and completely fearless. The salad will please guests and will not go unnoticed at your New Year's table.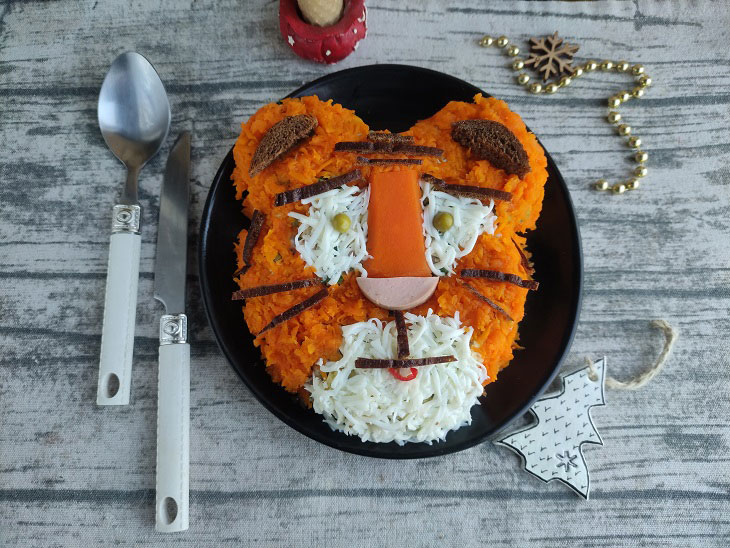 Bon appetit!