Salad "Violetta" with beets and cheese is not only delicious, but also very simple. Everyone will like the combination of components, and you can prepare such a salad for both everyday dinner and a festive feast.
The familiar beetroot in this salad becomes the "queen of the ball", as it emphasizes the taste of cheese and other components. For the salad, you will also need canned peas, pickles and a little garlic. For dressing, mayonnaise is used, which, if desired, can be replaced with sour cream or yogurt.
Ingredients:
Beets – 250 g.
Cheese – 100 g.
Canned peas – 100 g.
Pickled cucumbers – 80 g.
Garlic – 1 clove.
Mayonnaise – 100-120 g.
Salt, black pepper – to taste.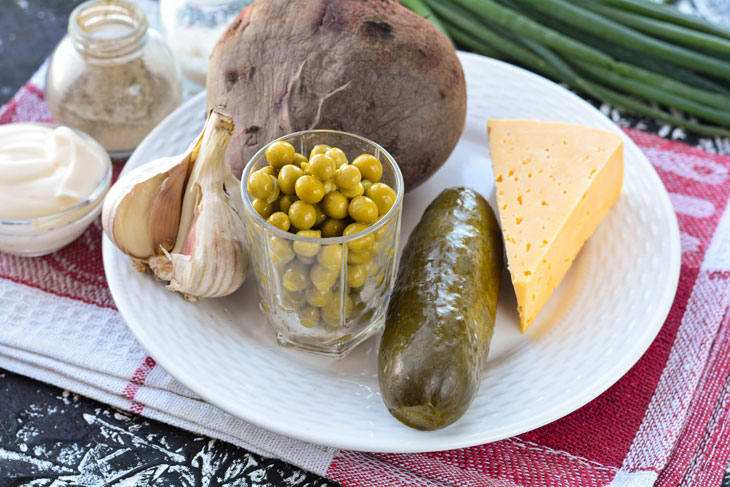 Cooking:
1. Cook the beets in advance – rinse the root crop and pour cold water over it, cook for 30-40 minutes. The larger the beets, the longer they will cook. Cool the beets and clean.
The longest thing in today's salad is boiling the beets, so it's best to cook them in the evening. And in the morning start preparing the salad.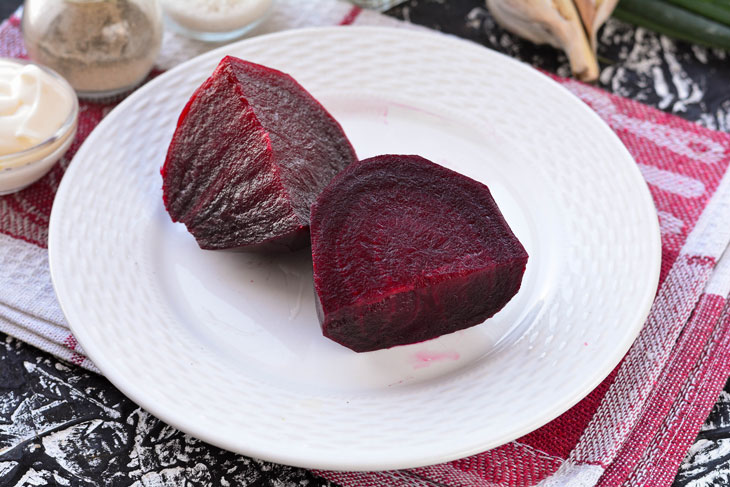 2. Cut the boiled beets into medium-sized cubes.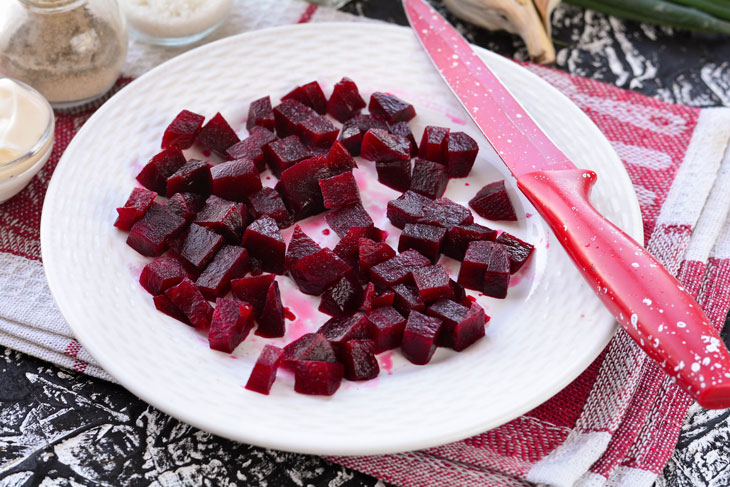 3. Cut the cheese into the same cubes.
For the recipe, you can use both hard and processed cheese, which is in the refrigerator.
Today we have a hard cheese with a classic creamy taste.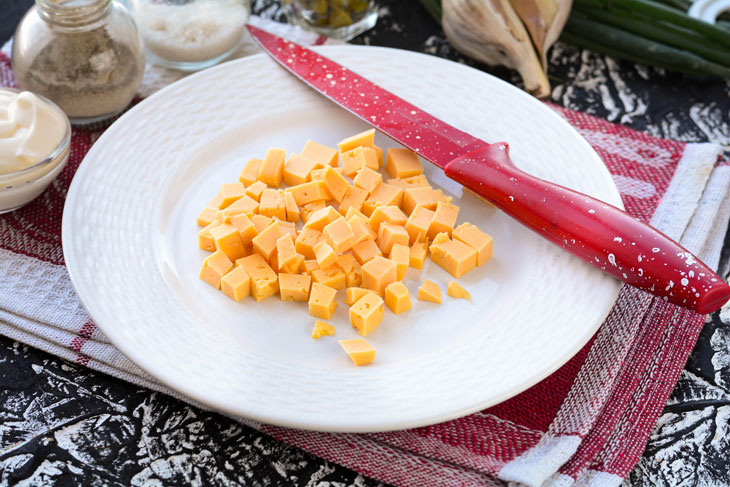 4. Dice pickled cucumbers for salad.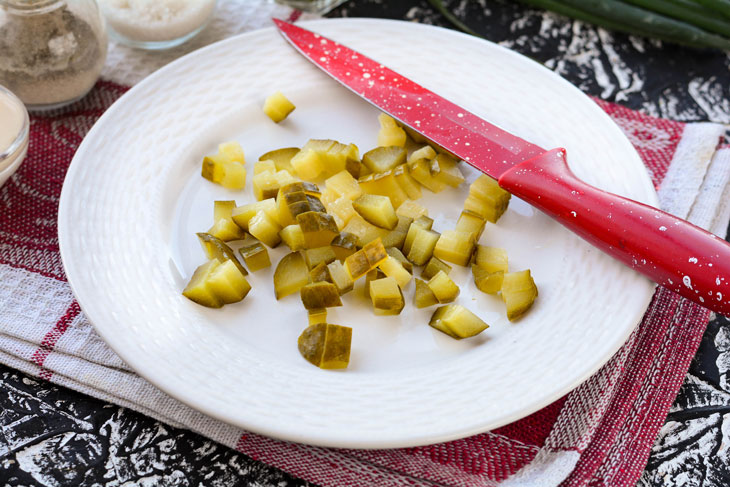 5. Combine the chopped ingredients in a container – beets, cucumbers and cheese.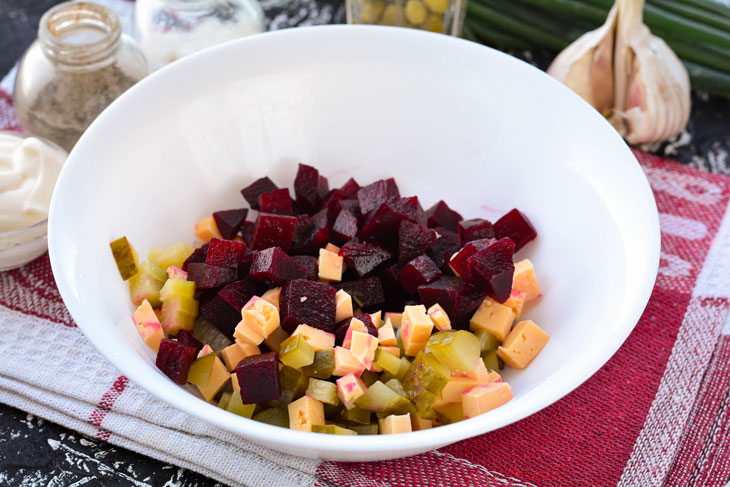 6. Pour in canned peas, drain the marinade from it.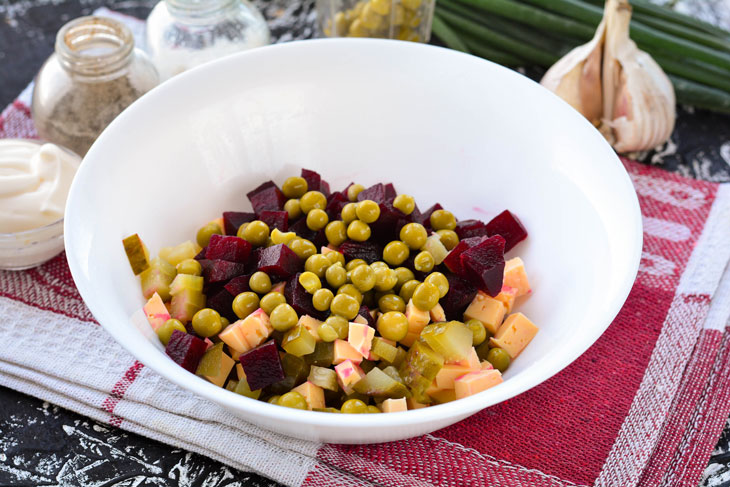 7. Squeeze a clove of garlic into the salad through the garlic or grate it on a fine grater.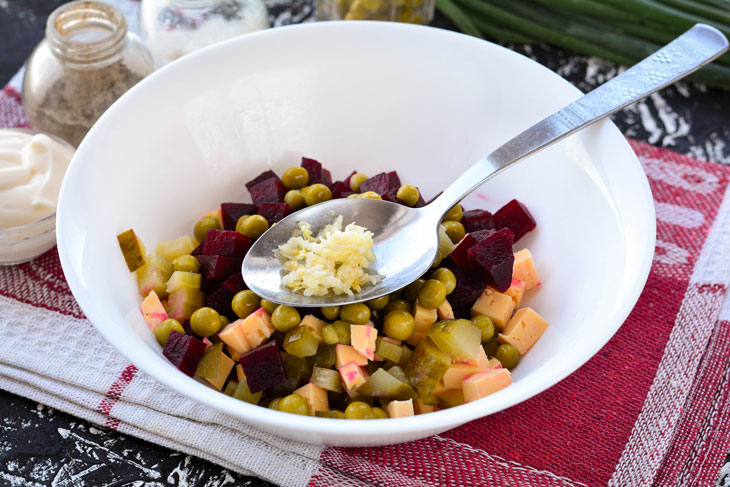 8. Add delicious mayonnaise to the salad.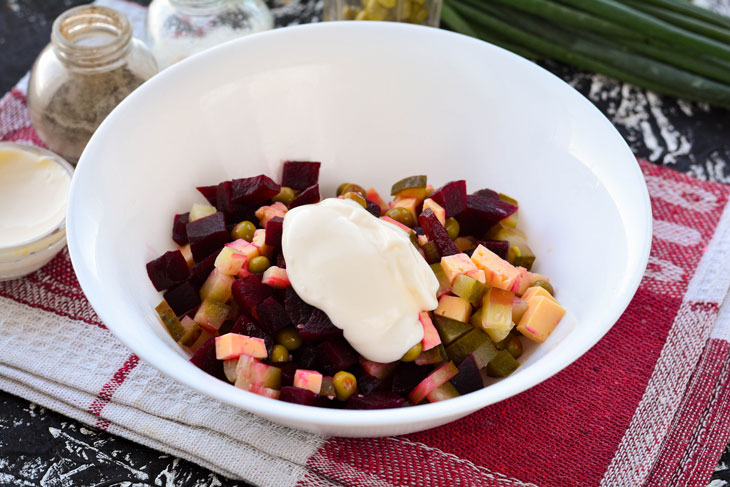 9. Stir the resulting salad, season it with salt and pepper.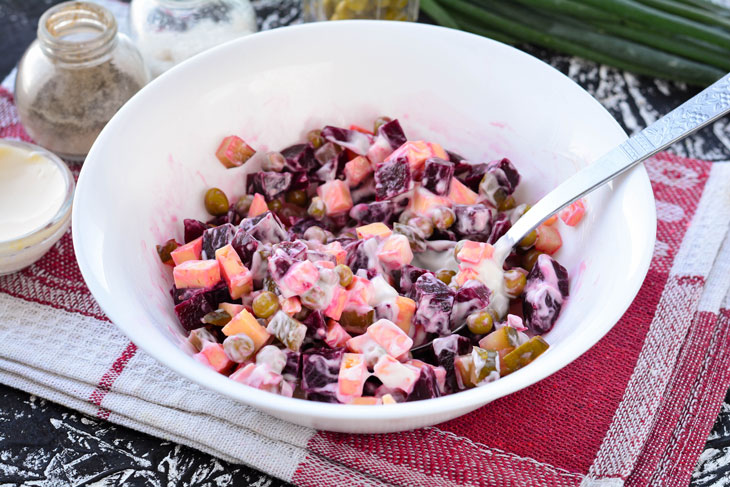 10. Put the finished salad in the refrigerator for 15 minutes, then you can serve it to the table.
The dish turned out with a pleasant sourness and garlic aroma, it is impossible to tear yourself away.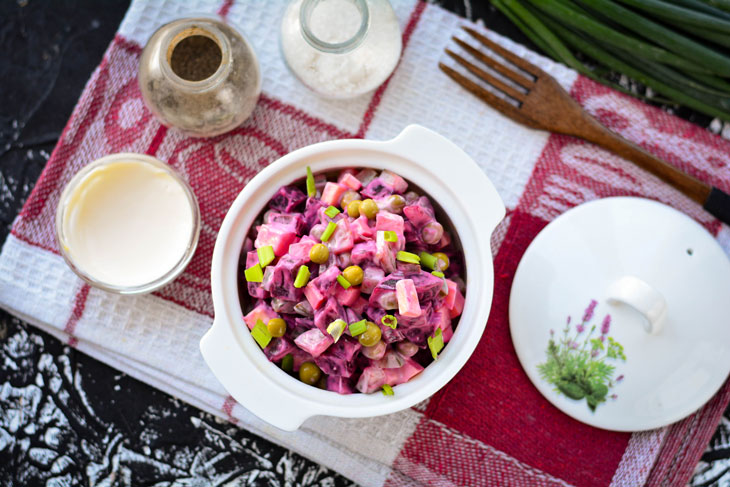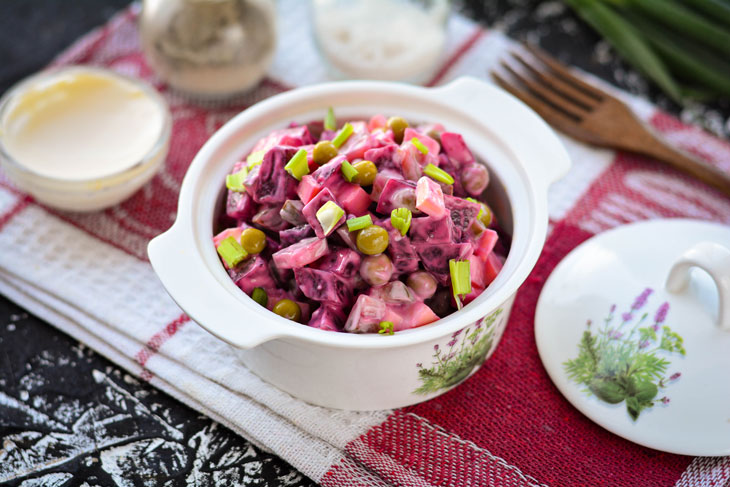 Enjoy your meal!