Salad "Vitamin" can be easily prepared from cabbage. In addition, you will need carrots and fresh herbs. For dressing, you will need ordinary vegetable oil and a little table 9% vinegar, which will make the dish more spicy. A salad of fresh vegetables and herbs can be safely attributed to a vitamin recipe, they will look great at your dinner table at any time of the year.
All components are affordable and inexpensive, especially the salad is quick and easy to prepare. Any housewife and even a novice cook will cope. The dish can be served on its own, or as an addition to any side dish of potatoes or porridge.
Ingredients:
White cabbage – 200 g.
Carrots – 70 g.
Dill – 4-5 g.
Vegetable oil – 2-3 tbsp. l.
Vinegar 9% – 1 tbsp. l.
Sugar – 0.5 tsp.
Salt, black pepper – to taste.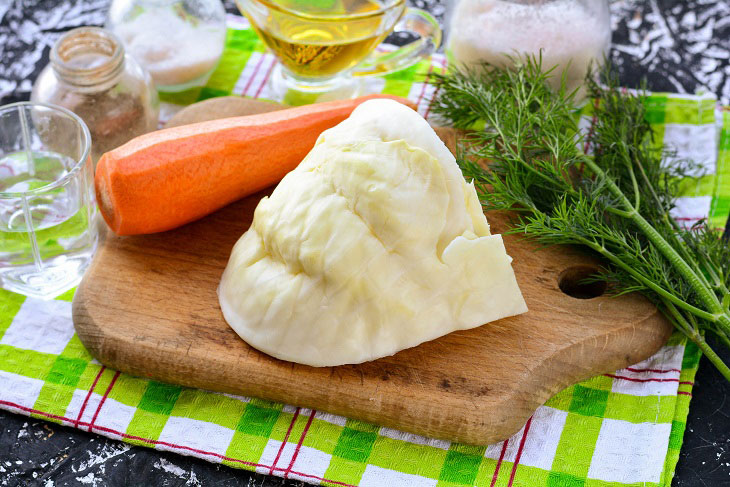 How to cook:
1. Chop white cabbage into strips, cutting off the stalk and thick leaves. Cabbage should be juicy and slightly sweet, pleasant to the taste.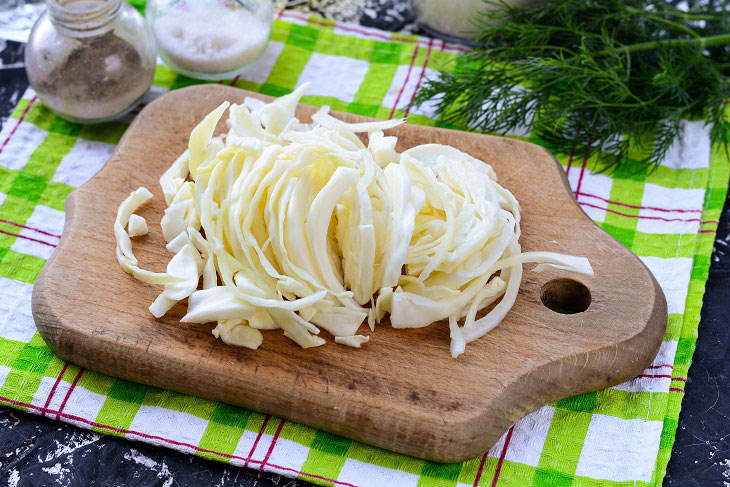 2. Wash and dry the dill on a paper towel, chop finely.
Fresh greens are appropriate in any salad and always increase its vitamin content. You can use in addition to dill – parsley and green onions.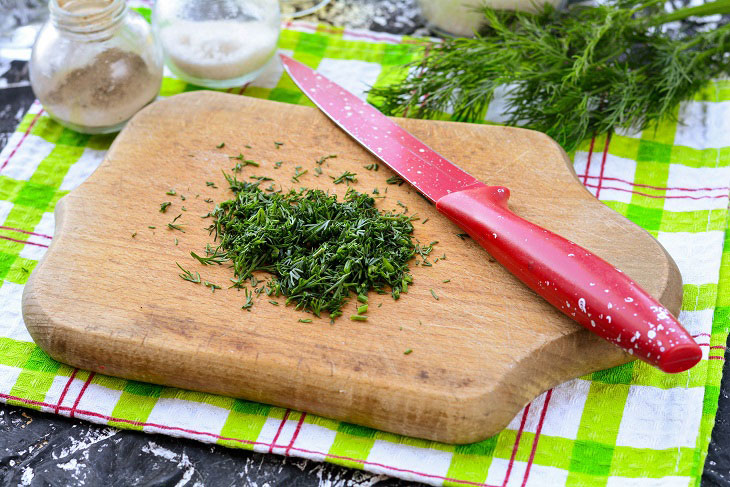 3. Mix chopped cabbage with dill in a container. To do this, it is better to take a bowl or plate deeper so that it is easier to mix.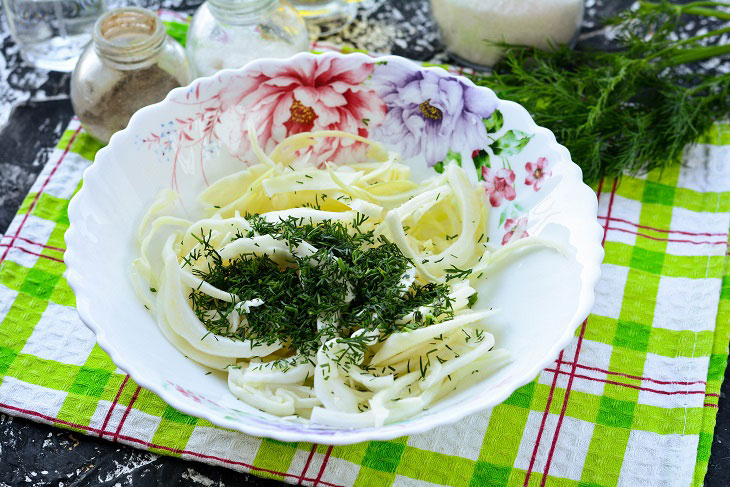 4. Grate carrots on an ordinary grater. Juicy sweetish carrots will complement the salad with their color and delicate taste.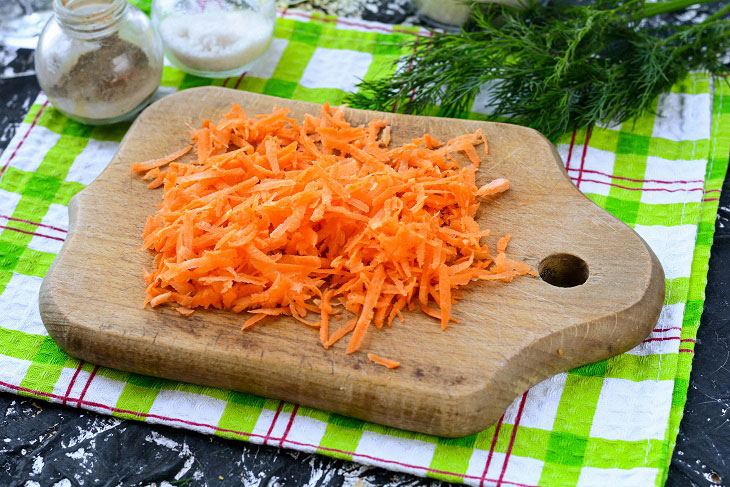 5. Pour the prepared carrots into the salad.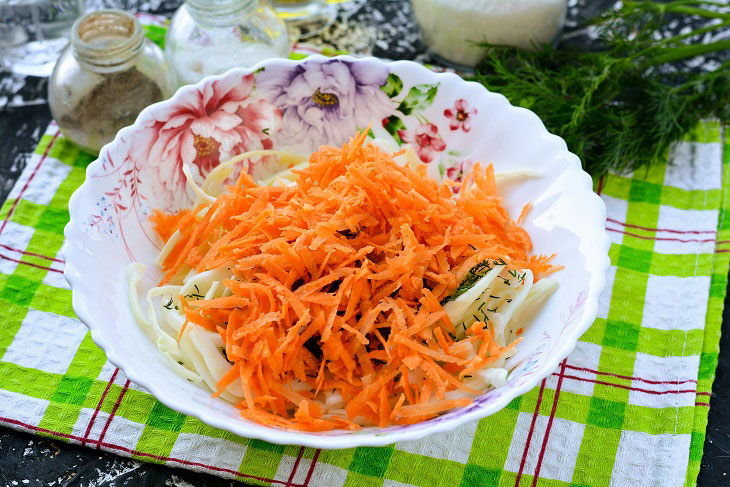 6. Salt the dish, add a little sugar and black pepper.
All the spices will make the salad more balanced in taste, and sugar is absolutely not superfluous here.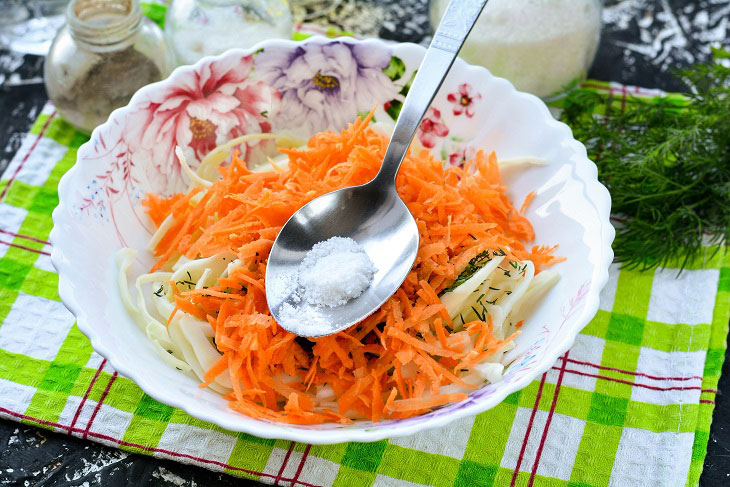 7. Drizzle with vegetable oil and vinegar.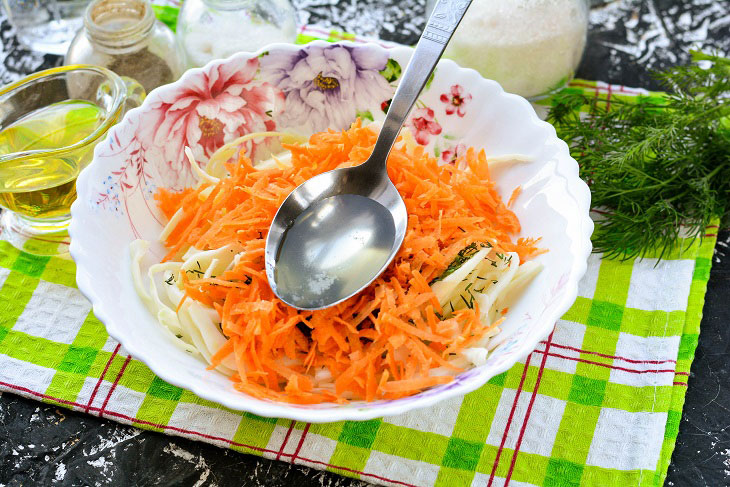 8. Mix the salad, let it brew in the refrigerator for 20-30 minutes so that all the vegetables are well marinated.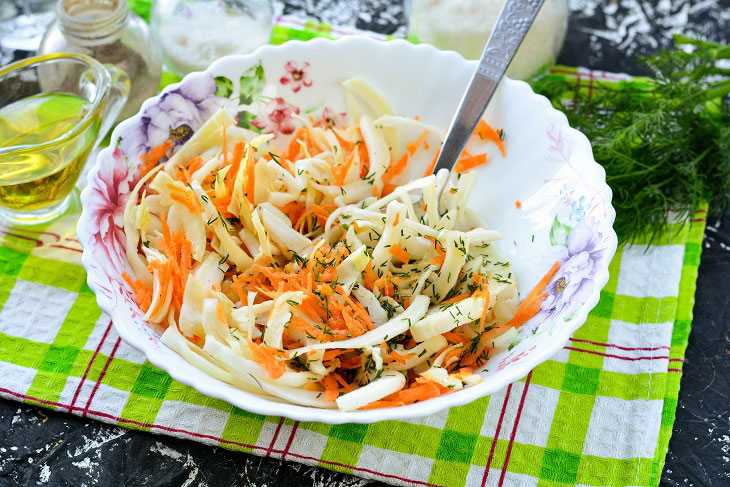 Then you can serve.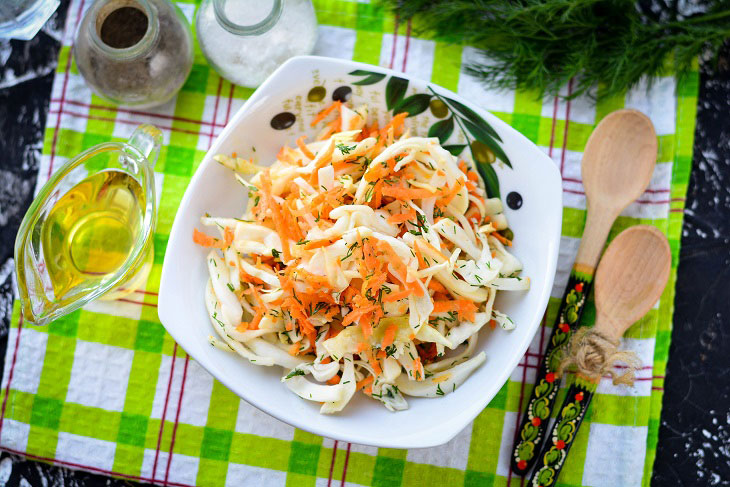 Enjoy your meal!