Salad of cucumbers, carrots and onions "Winter Caprice" is a great opportunity to treat yourself to the taste of summer vegetables in the winter. If desired, you can make the snack sweetish by adding a little more sugar. And you can add a spicy note with spices or hot peppers.
Such a salad is perfectly stored until the next harvest, subject to the requirements for the room – dry, cool, dark. You can serve an appetizer with side dishes, meat or fish dishes. Before serving, you can add a little fresh chopped greens to the salad bowl – it will turn out even tastier and more aromatic.
Ingredients:
Cucumbers – 1 kg.
Bulb (large) – 1 pc.
Carrots – 2-3 pcs.
Vegetable oil – 50 ml.
Salt – 1 tsp (with a slide).
Sugar – 1 tsp (under the knife).
Black ground pepper – ½ tsp.
Table 9% vinegar – 20 ml.
Fresh dill – 6-7 sprigs.
How to cook:
1. Peel a large onion from the husk. Chop arbitrarily, but not too large – halves of rings, straws.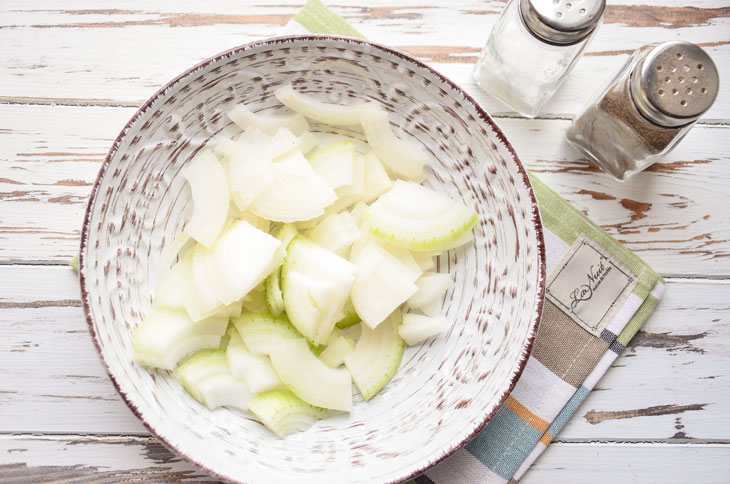 2. Remove the top layer of the peel from the carrot, wash and cut the vegetable into small pieces.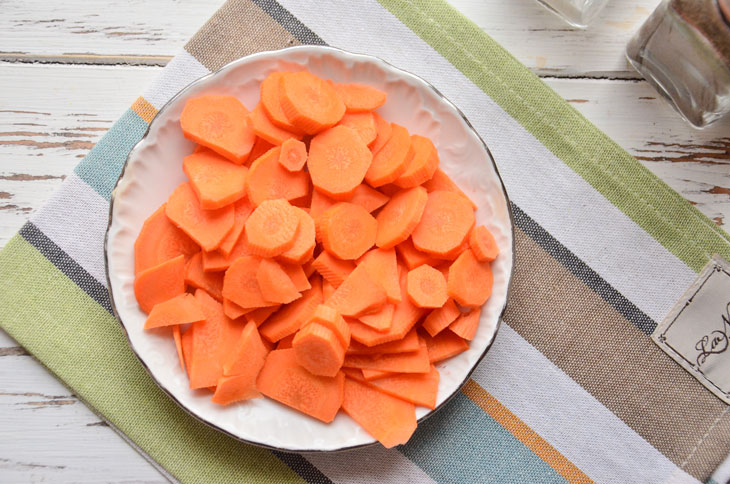 3. Put the cucumbers in a bowl or basin, wash them using a hard sponge. Trim both sides and check each vegetable for bitterness. Then, with a knife or a special grater, cut the cucumbers into thin slices.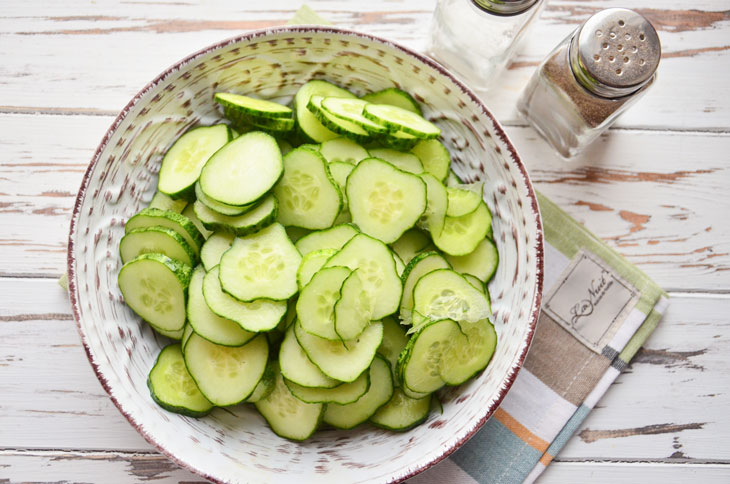 4. Fry onions in refined oil until caramelized, then carrots. Transfer the vegetables to a bowl or saucepan.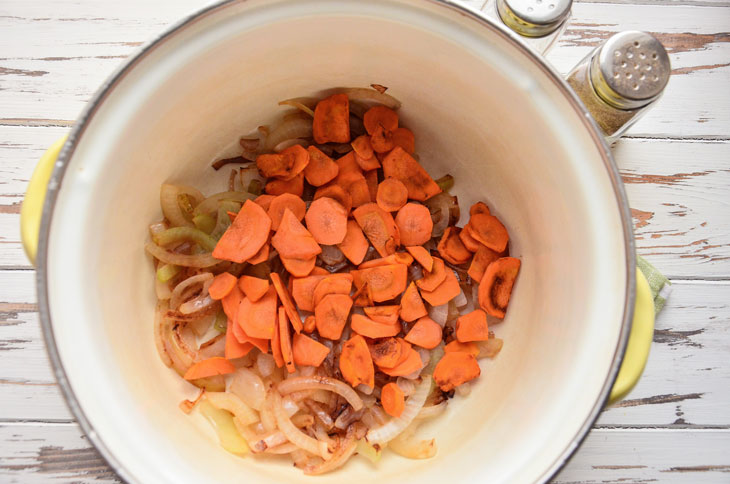 5. Pour the cucumbers into a bowl.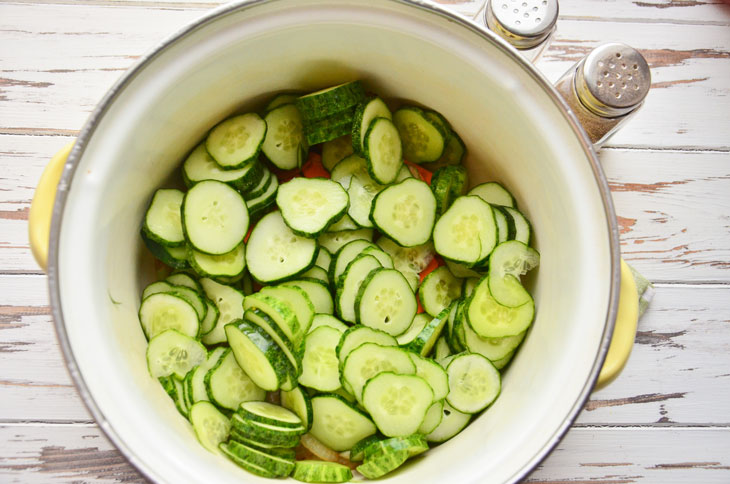 6. Add salt, sugar and spices, changing the indicated amount in different directions as desired.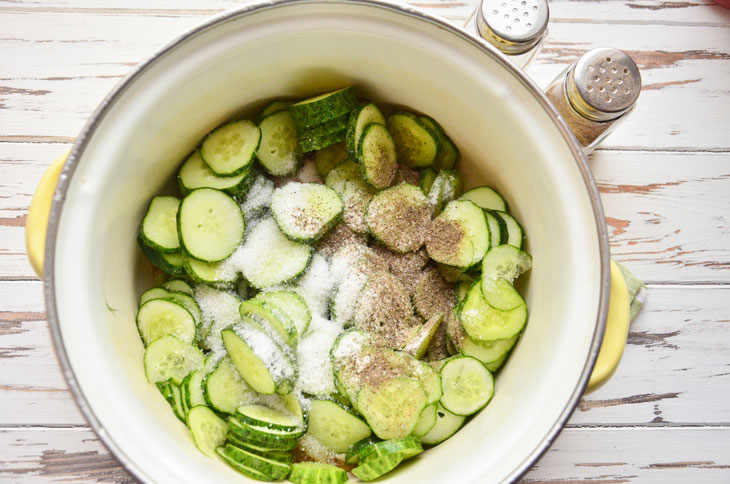 7. Finely chop the dill sprigs and transfer to a bowl. Pour in sunflower or other refined oil, as well as 9% table vinegar.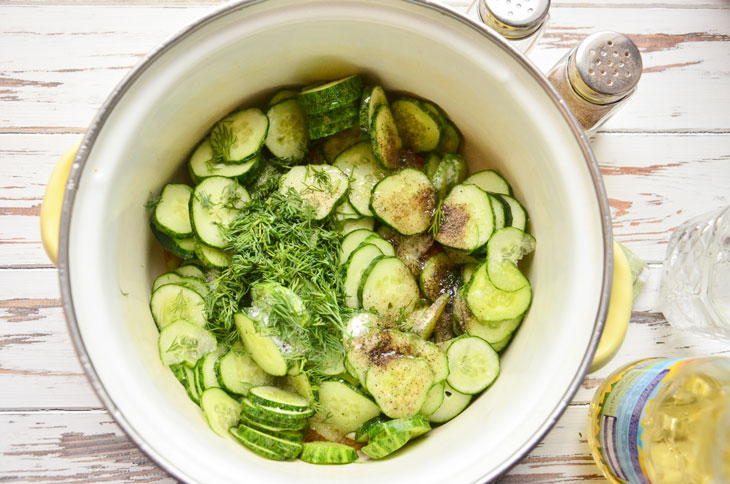 8. Stir and simmer vegetable salad on the stove for 15 minutes over low heat. Don't forget to stir. After that, lay out the hot snack in sterile jars.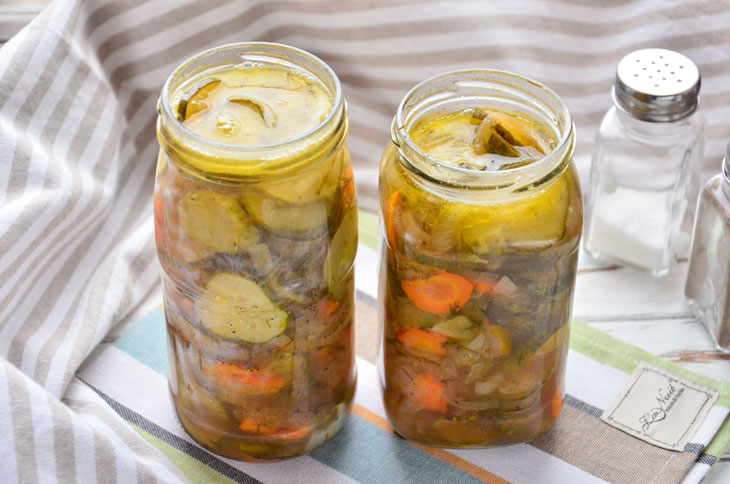 9. Twist or roll up the salad with sterile lids. Turn the blanks over with the lids down and let the salad cool in this form. After rearrange in the pantry or cellar.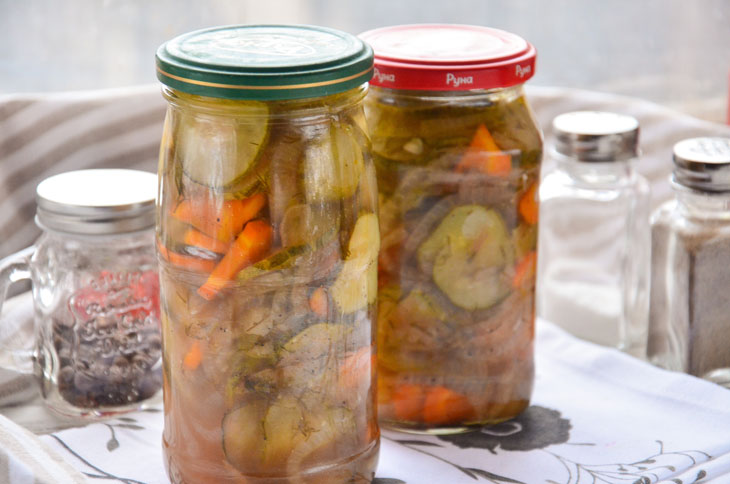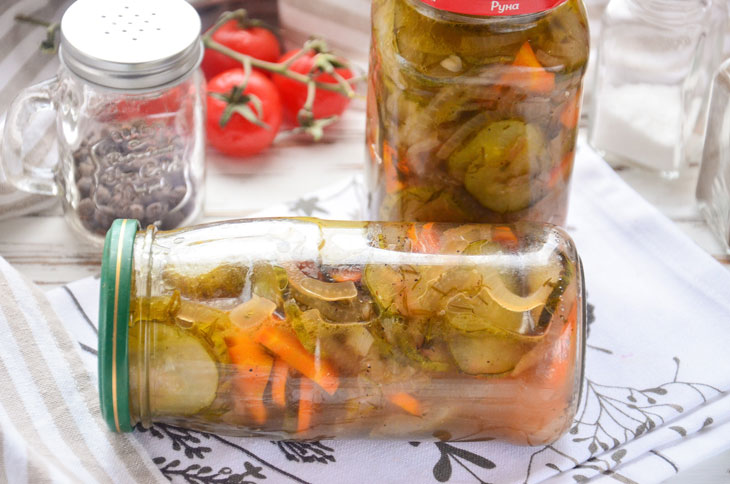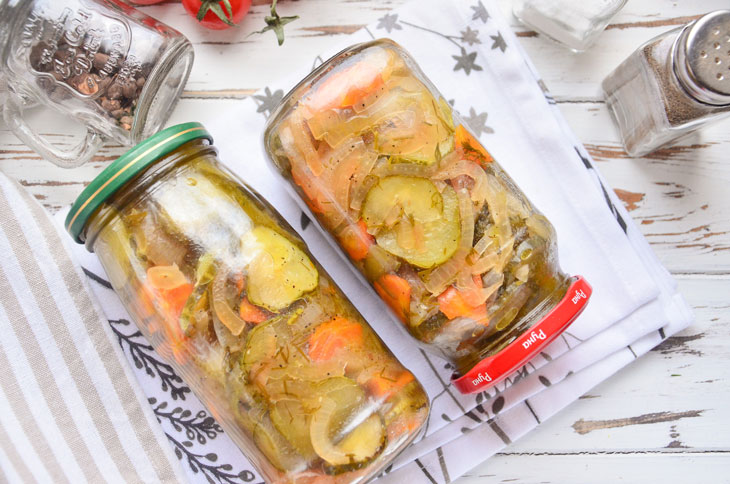 Enjoy your meal!