A tear-off pie with cottage cheese always turns out to be very tasty, it is quite simple and quick to cook it. Cottage cheese was used as a filling for this pastry, but you can safely take apples, pears, strawberries, raspberries or something else instead. You can bake a cake in the form of a square, and in a round 1. The appearance of the finished cake depends on what shape it will be. Well, and its main advantage, of course, is that it is convenient to eat, because you do not need to cut it.
Serve the finished pie at the table after it has cooled, as hot pastries are very harmful. It goes well with absolutely any drinks, so you can choose those that you like the most. So, it can safely be not only tea or coffee, but also a glass of milk or homemade berry compote.
Ingredients:
Water – 0.5 tbsp.
Salt – ¼ tsp
Sugar – 100 g.
Flour – 250-300 g.
Dry yeast – 0.5 tsp.
Cottage cheese – 200 g.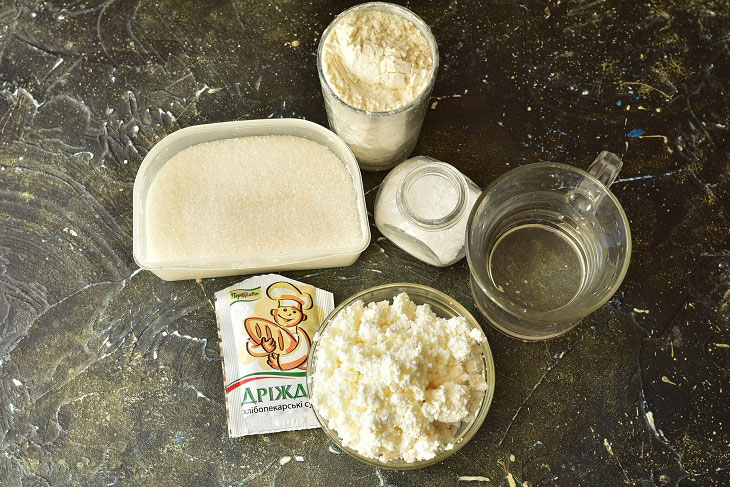 How to cook:
1. Pour warm water into a fairly deep bowl. Send salt and 3 tbsp. spoons of sugar.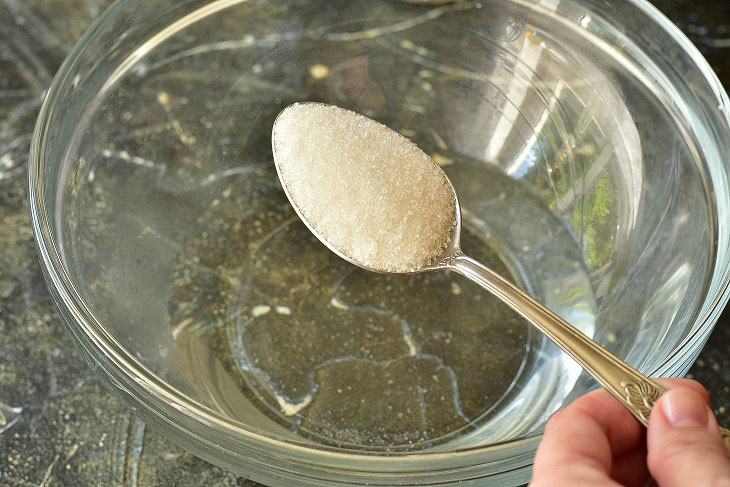 2. Pour in dry yeast.
It is advisable to use a small pack, since after opening its shelf life is significantly reduced.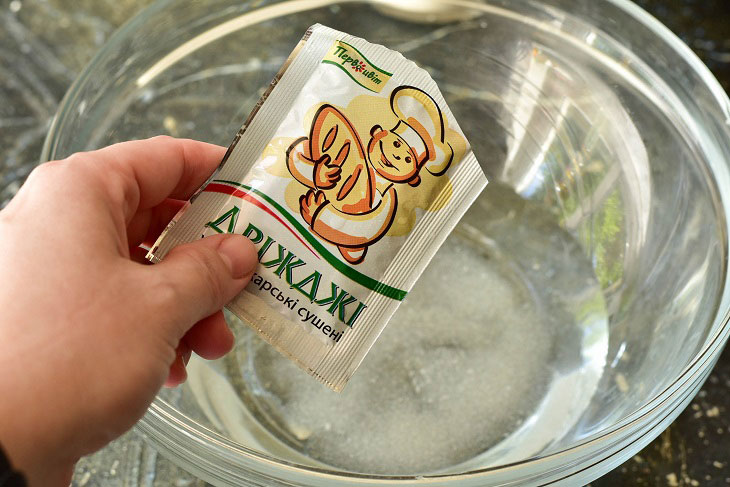 3. Add flour bit by bit. It may need a little more or less, it all depends on the manufacturer of this ingredient.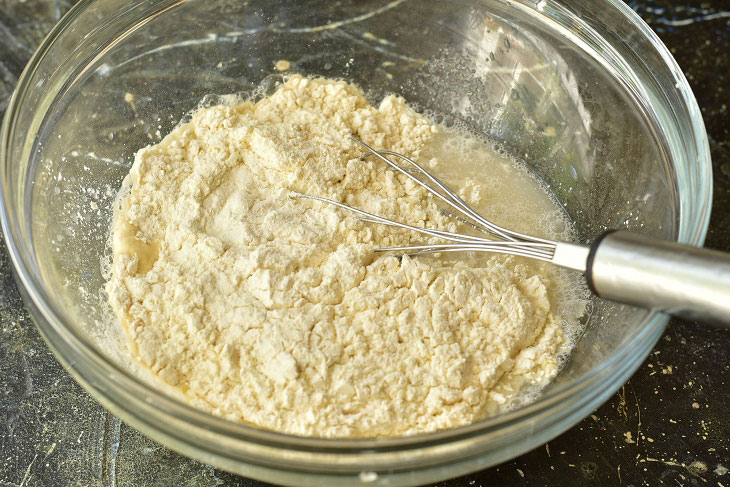 4. Knead the dough with your hands. Do this procedure carefully, if the dough is too sticky to your hands, then pour in a little vegetable oil.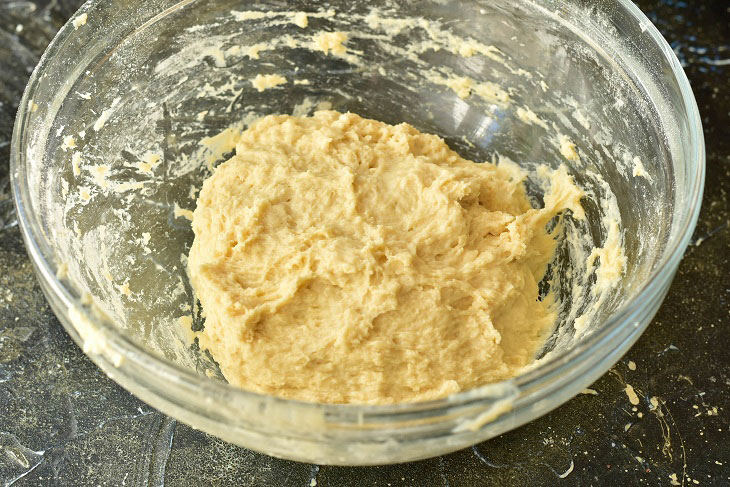 5. Leave the dough for an hour in a warm place.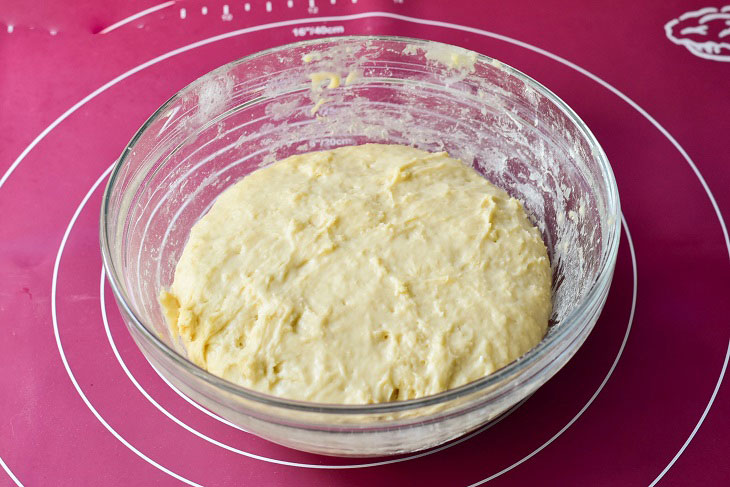 6. After that, lay it gently on the mat. Divide into pieces.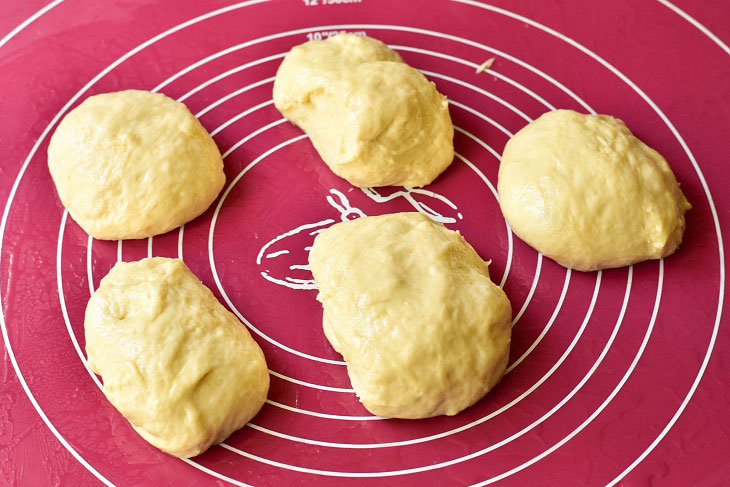 7. Add the remaining sugar to the curd.
If you wish, then you can also drive in a chicken egg.
Mix the stuffing well.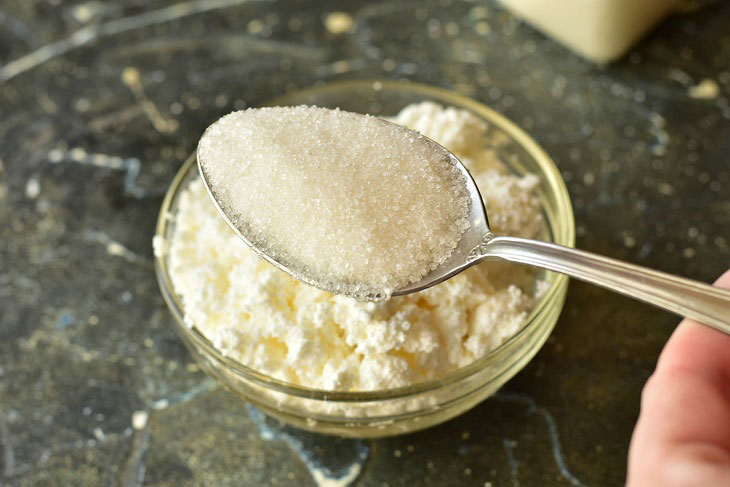 8. Press each piece of dough well with your hand, make cuts on both sides, and put the cottage cheese filling in the center.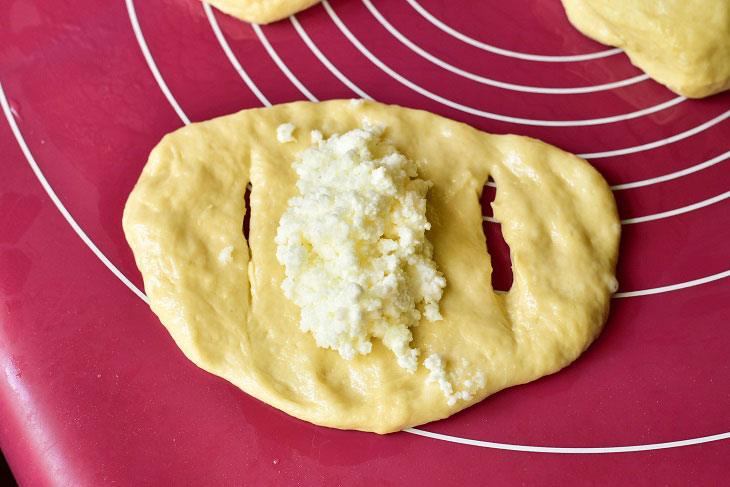 9. Lay the blanks on a baking sheet.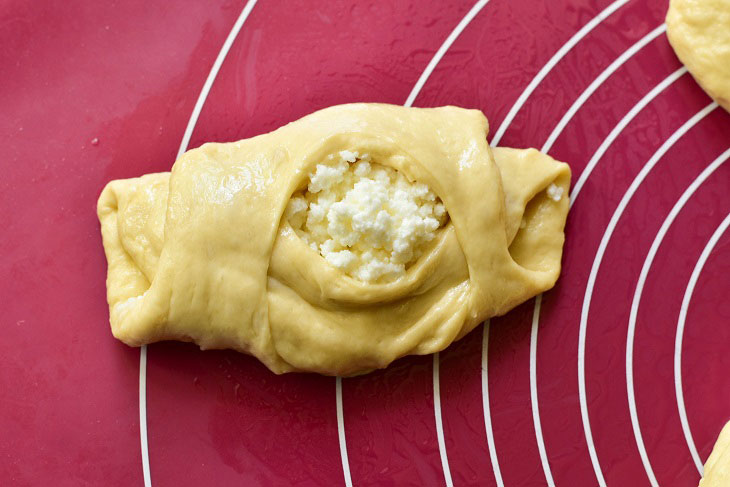 10. Put it in the oven for 30 minutes. Set the baking temperature to 190 degrees.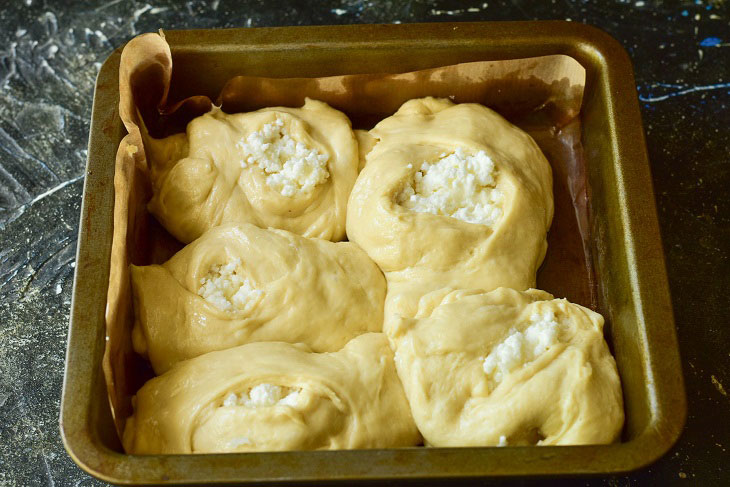 Here is such a tear-off cake!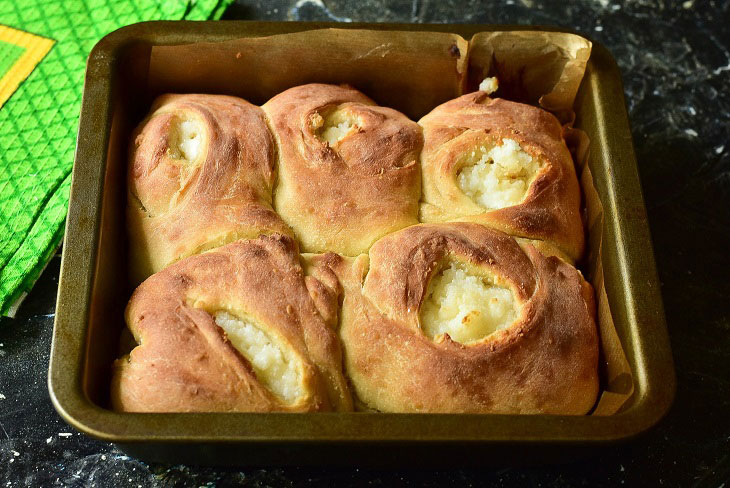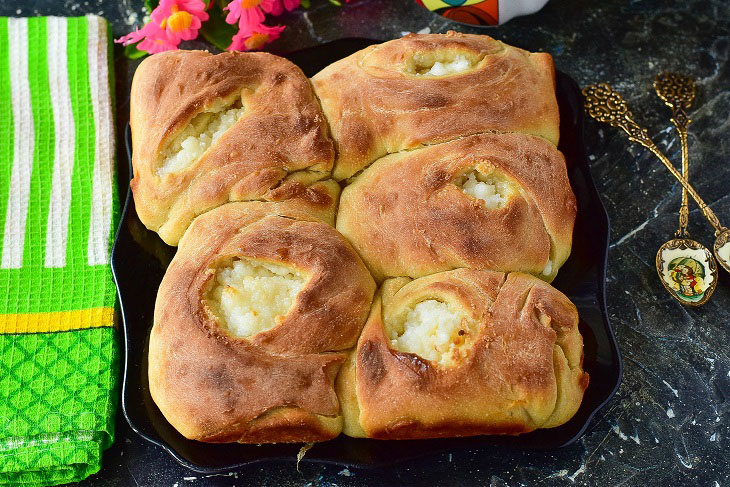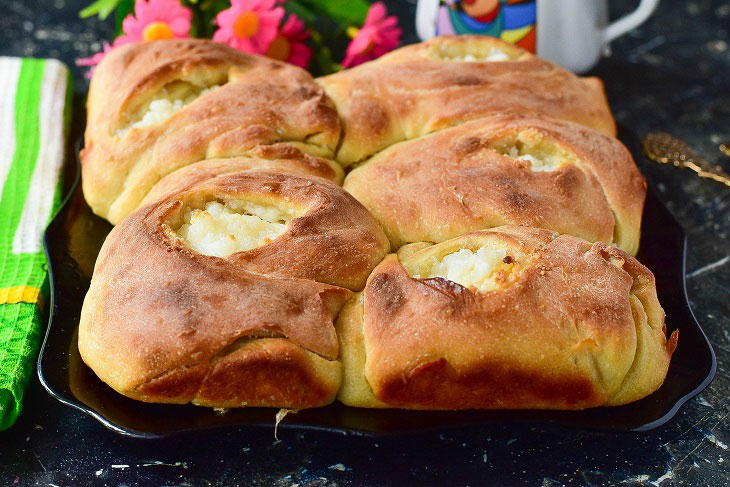 Enjoy your meal!